Top 10 Best Fortnite Toys For Gifting (Coolest Fortnite Toys): Page 2 of 10
Updated: 28 Feb 2019 3:46 am
Toys and collectibles for all your gifting needs.
9. Personalized LED Fortnite Light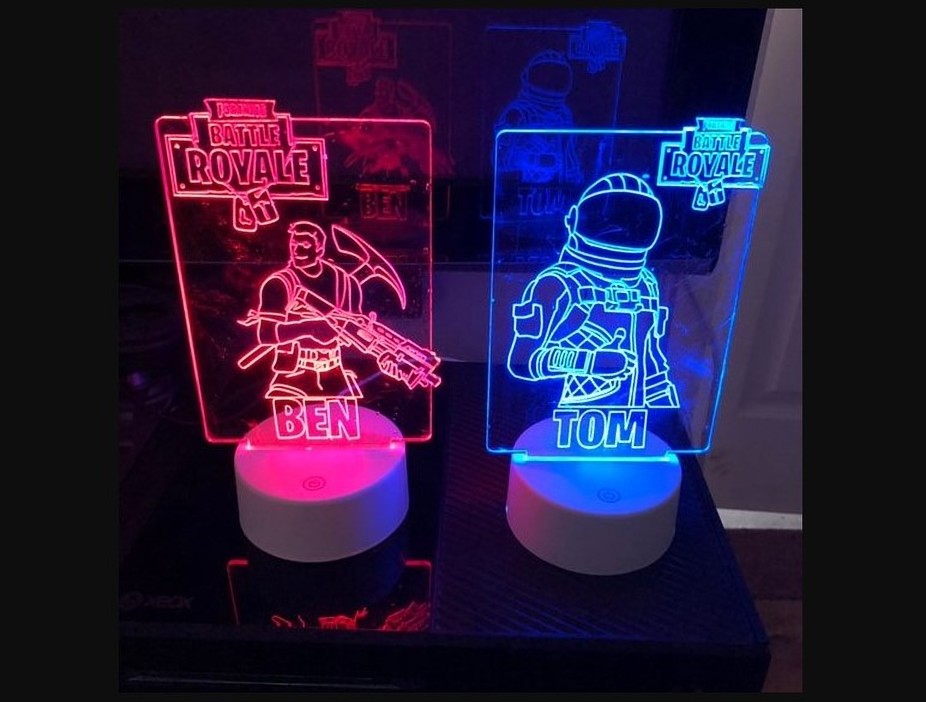 Light up their life with this gift.
While not exactly a playable toy, any kid (or adult) would love this personalized LED Fortnite light. These lights come with stand that lights up, and come in a variety of designs to choose from that all feature different skins so you can pick your favorite skin and color. They also personalize the acrylic with the name you choose, so this would be an awesome choice for any holiday or birthday gift.
Price: $30.31
Link to Shop Here
Image Gallery