Top 10 Best Fortnite Toys For Gifting (Coolest Fortnite Toys): Page 4 of 10
Updated: 28 Feb 2019 3:46 am
Toys and collectibles for all your gifting needs.
7.  FortGear Toy Soldier Figure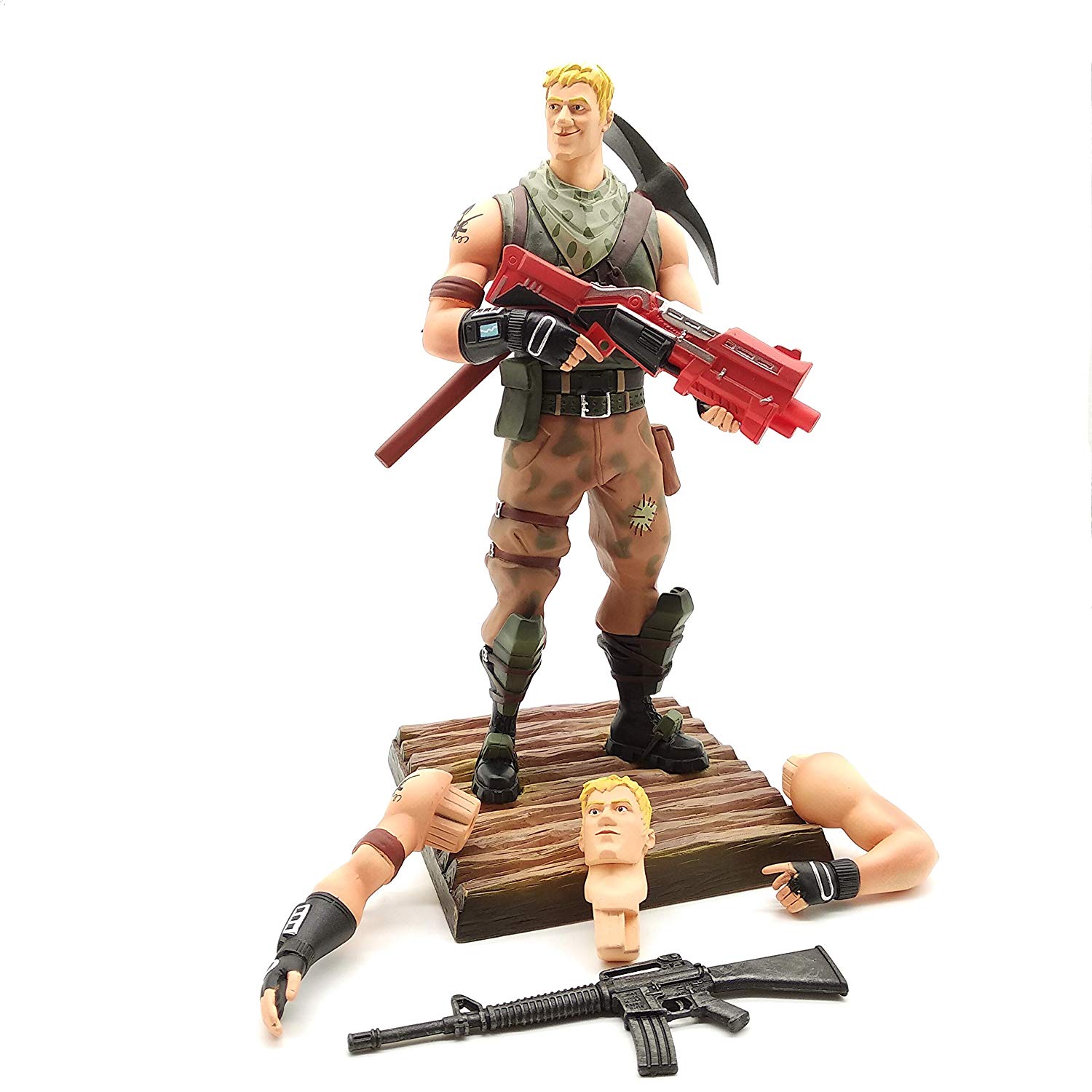 A customizable default, ready for battle.
This default skin action figure is extremely detailed and comes with detachable parts, so you can change the facial expression, arm poses, and weapons that it holds. He also comes with a base to help him stand up and a pickaxe on his back. It's a high-quality figure with good reviews on Amazon, so I would consider picking this up if you're looking for a little bit of customization in your action figures.
Price: $39.99
Link to Shop Here.
Image Gallery