Top 10 Best Places to Steal in Elder Scrolls Online: Page 8 of 10
Updated: 14 Oct 2019 10:15 pm
Skill gets you far. Thievery gets you farther.
3. Vulkhel Guard, Auridon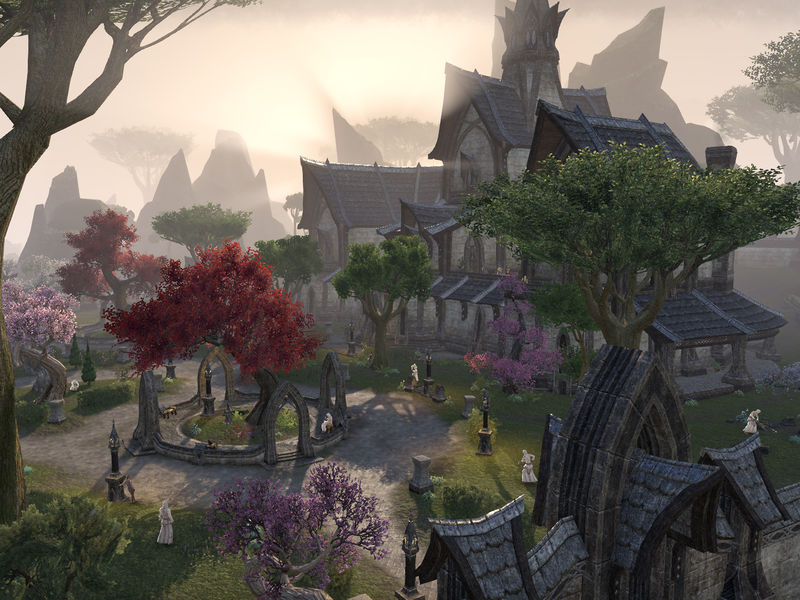 Vulkhel Guard is a port city at the southern tip of Auridon. It is ruled by Canonreeve Nesaranwe.
Between the Temple of Auri-El and the Vulkhel Guard Manor and Treasury, you'll find numerous priests garbed in white robes.
-Few guards patrol the area, so it's easy to go undetected
-An entrance to the Outlaw Refuge is ironically right behind the church, letting you offload stolen goods quickly
-Watch out for guards along the main stone pathway and the left side path to the Outlaw Refuge
-If a guard does spot you, run to the Outlaw Refuge to evade them and pay off your bounty
Image Gallery