Top 15 Games Like Resident Evil 7 (Games Better Than RE7 In Their Own Way): Page 14 of 15
Updated: 15 Jan 2019 7:05 pm
The definition of the perfect family dinner, with the Baker Family, everything's always "Fresh".
2. Outlast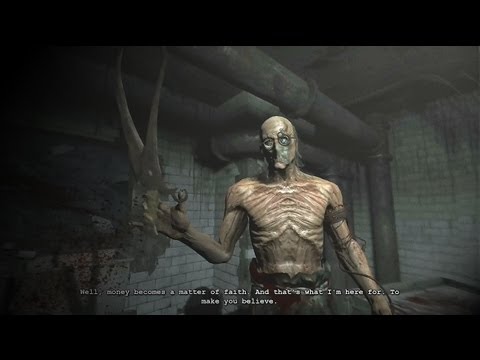 Outlast Gameplay
You play a freelance investigative journalist Miles Upshur. Your mission: To investigate a remote psychiatric hospital located on Mount Massive Asylum, which BTW is extremely creepy, in the remote mountains of Colorado. Outnumbered, and overrun by homicidal patients. You set out in a dark creepy hospital with only your camcorder equipped with night vision to guide you. Jump scares and intense audio will really put you in the game. Terrifying crazy people with scenes of amputations, of bloody walls and floors will make you cringe. Outlast definitely has the gore down, and so much fun through-out! "Outlast" is a true survival horror experience and shows you that the most terrifying monsters of all come from the human mind itself.
Kill them, before they kill you! Time for a Blood Bath.
Destroy the enemies lurking about, before you go insane yourself.
Image Gallery