Top 15 Games Like Resident Evil 7 (Games Better Than RE7 In Their Own Way): Page 6 of 15
Updated: 15 Jan 2019 7:05 pm
The definition of the perfect family dinner, with the Baker Family, everything's always "Fresh".
10. Project Nightmares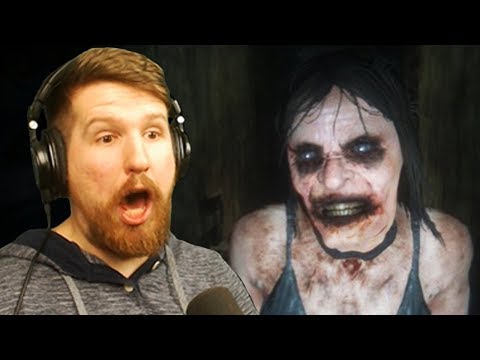 Project Nightmares Gameplay
A first-person Survival-Horror game, filled with unique scares! Game Changer, for real! Project Nightmares was designed to change constantly, which makes for a much exciting overall game-play experience! Connected to a machine you will be put to sleep, literally being placed into a terrifying nightmare, left to discover the horrible truth of 'Henrietta Kedward'.
You never know what's going to happen next. Plagued with loads of Paranormal Events, creepy entities, an evil doll, are all connected to you in this horrible nightmare, which will have you wishing and praying that you could just wake up. Discover the secret of Henrietta Kedward: an evil lady with a very dark past, along with many other dark scenarios that you're forced to be apart of. Dark twisted Atmosphere, Secrets, keys, notes, and riddles. A true V.R experience! You can run, or try to hide, or you could just take control and kick some entity butt.
The Entities will do anything to stop you from discovering the truth, so realistic it will, scare your pants off!
With only a candle, you start to explore, unsure what you're going to find, and what you do find, is anything but pretty.
Image Gallery