Top 15 Games Like Resident Evil 7 (Games Better Than RE7 In Their Own Way): Page 9 of 15
Updated: 15 Jan 2019 7:05 pm
The definition of the perfect family dinner, with the Baker Family, everything's always "Fresh".
7. Remothered: Tormented Fathers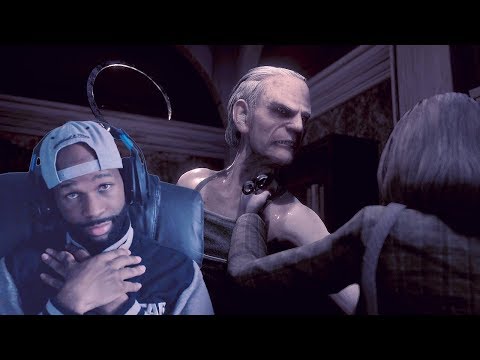 Remothered: Tormented Fathers" Gameplay
 A third-person psychological horror game, you play Rosemary Reed: investigating what happened to a young girl who disappeared named Celeste. Based around using strategies like setting off alarms, throwing books, using scissors, or whatever you can pick up, and find to defend yourself against all who are evil. Twisted dark atmosphere, truly realistic, and creepy audio. It's one hell of a thrill ride that gives you that creepy vibe! Your prayers have been answered, for a true realistic survival horror game, sure to give you the feel that you're really in the game!
Quietness is key, as you sneak to find out the truth in this dark horror, grab what you can to defeat the evil lurking in the house.
Always watch your back, you don't want anything evil to get their hands on you! 
Image Gallery