The 10 Best MTG Arena Singleton Decks (2019): Page 5 of 10
Updated: 14 Feb 2019 10:48 pm
There can be only one!
6. UB Merfolk
Merfolk is one of the most effective tribal decks in any format, mainly because of all the access to several merfolk creatures in the meta. This diversity makes the merfolk build naturally suited for the Singleton format as well. Access to green for mana fix makes this deck more viable in the format, and access to blue counterspells also helps in the end game.
Why it's good:
Has access to green spells for mana-fix
Plenty of Merfolk creatures to cast
One of the most effective tribal decks in Singleton
Has early game and late game creatures
Key Cards:
Kumena, Tyrant of Orazca
Deeproot Elite
Merfolk Mistbinder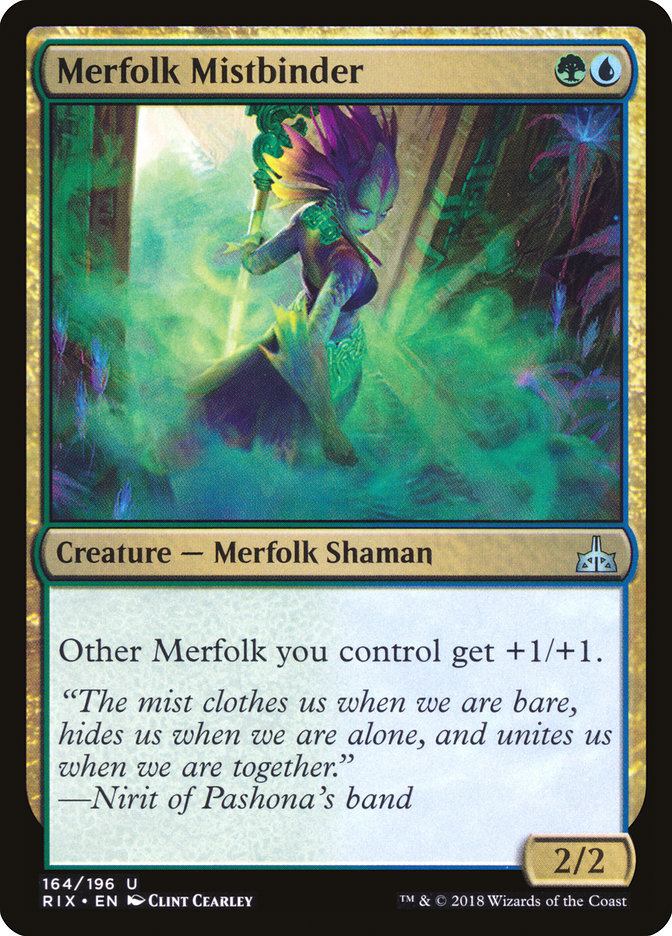 "I'm not a mermaid, I'm a MERMAN!"
Image Gallery