Top 10 Best Job Mods for the Sims 4
Updated: 18 Oct 2020 3:01 am
There's a mod for every job you see here.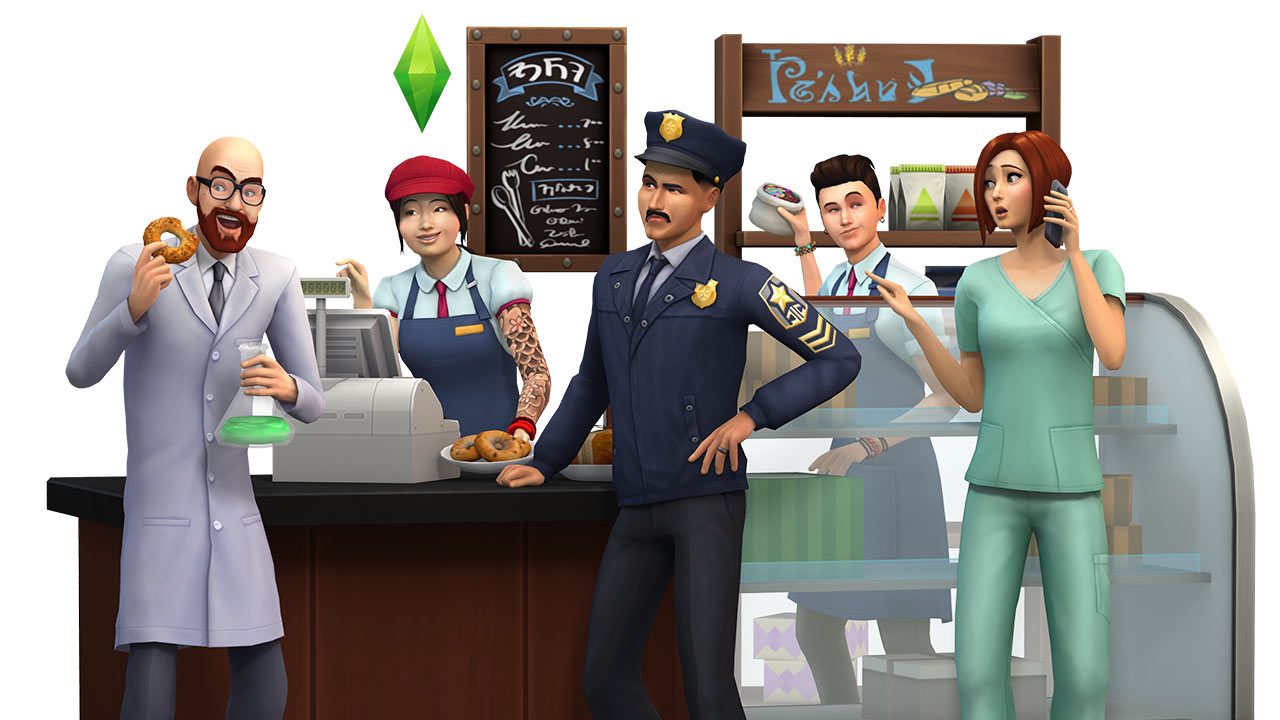 TOP 10 BEST JOB MODS IN SIMS 4
Are your sims desperate for new ways to make money? Whether they're in a financial crisis or simply looking for a new passion, this article is for you! Find and download mods that will fulfill your sim's dreams of making big bucks or living their dream life! 
10.  Scammer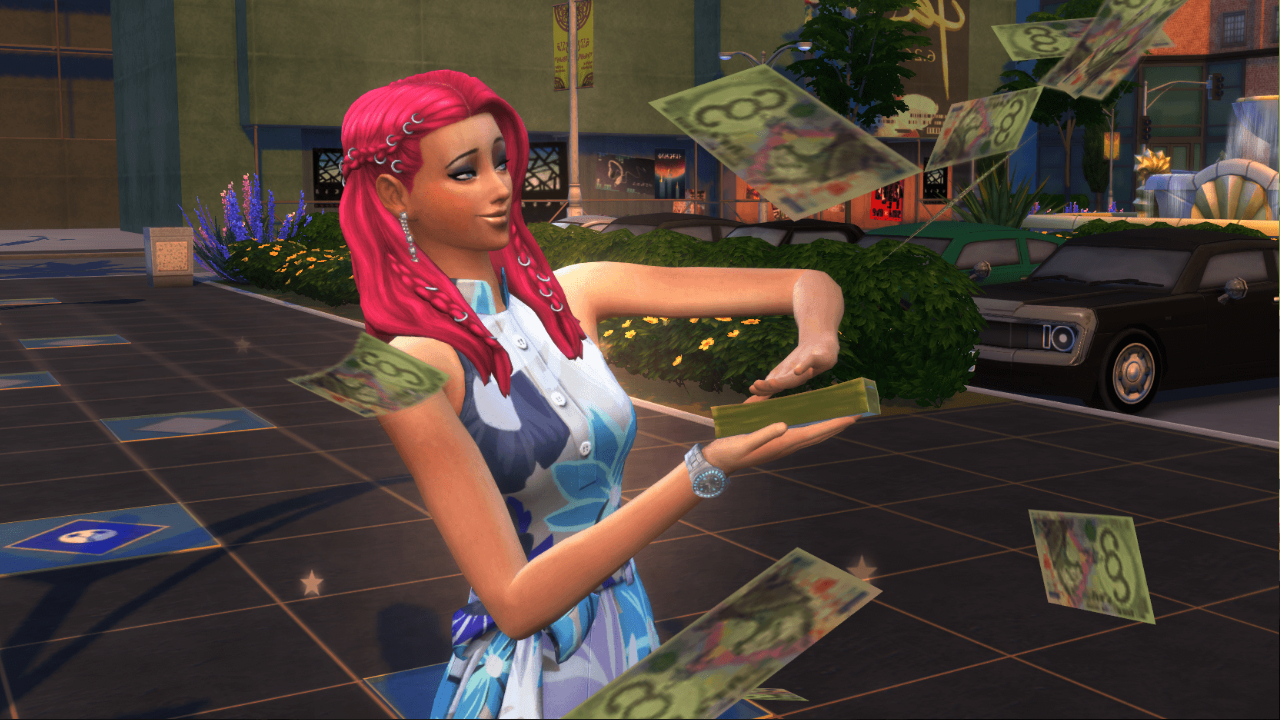 Patience is key when it comes to leveling up your sim for their career. It's exhausting to have your sims work for careers that need Level 10 in Writing, Level 8 in Debate, Level 9 in Logic… bla, bla, bla… just to get the big bucks. And fast-forwarding time just doesn't seem like it's enough. Well, why put in all that work when you can get twice as much money being a scammer? 
That's right, a scammer. 
I know. Humans hate scammers. It's tragic getting your hopes up for something that a scammer just took your money for. And you never even got what you wanted. But HEY, in the sim world, you lose nothing. Instead, your sim can gain everything with this mod. Your broke as a joke sim can make millions as a scammer making 200 simoleons an hour. Whaaaat?!
Here's why your sim should be a scammer:
200 simoleons an hour = easy route to being a billionaire
Perfect work at home job
Easy money, and no more waiting to level up!
And… it's fun to play the bad guy ;)
Here's how it works: https://www.youtube.com/watch?v=GnYem6HcxJw
Get the mod https://www.youtube.com/redirect?q=https%3A%2F%2Fbit.ly%2F2xIn3dc&redir_token=QUFFLUhqbTRpLW5BQllSTTdTNzVnUnJMQWlYTmdwMWFOZ3xBQ3Jtc0tuRkZ5ZmQyc2JmUU04M0hzWkItRERtcVp6MFdsLThXdk5JU1FlTC1BTVVLOE1NZXNMdDZOQTBKbWcybVViZ3I4eDgwRVA2Q25SV2VtNmxDNGh6OWg4MWVvQ202STlyNnNUMzczWFpqX25xTHJvQ0pEVQ%3D%3D&event=video_description&v=hGqPRX22fTQ
9. Youtuber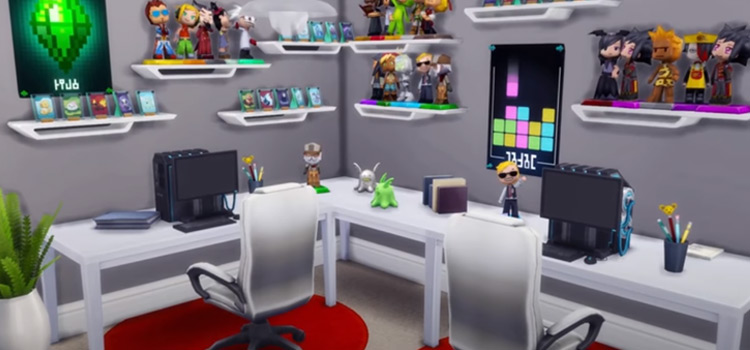 Okay, let's admit it, youtube is our life. No? Just me? I think we fall guilty to scrolling mindlessly through every ASMR video, DIY's, How to's, Makeup Tutorials, Vlogs from our favorite Youtubers, you name it! 
And your sim can be one with the Youtuber mod!
Though starting off at a low pay, this may be one of the funnest mods you could install for your sim. Your sim can be a cook, a vlogger, makeup artist, or a gamer! There's no way we all haven't imagined what it would be like to be a youtuber and not completely gag at the idea. To post videos of you doing what you love? Who wouldn't want that? If you missed out on the opportunity in the real world, why not live your dream through your sim? 
Here's why your sim should be a youtuber:
Your sim can make millions 
Your sim can get famous
You'd dedicate your sims life to doing what they love!
Here's how it works: https://www.youtube.com/watch?v=H0mY2--CyjE
Get the mod here: https://www.youtube.com/redirect?redir_token=QUFFLUhqbE16SHh1MjllSEVnQzM0UjNERG4wSFdYeWRuQXxBQ3Jtc0tsRW9fUzdOb1BQN0Q5ZHdUdjRxNV8zZTdBY0lDa2tXbkRzX05BR0lWRkhuLWo5S2p3RVdxOHZWelR5Nm1qTWdiMWd1QXlKNlBnLXFsMkRHX3NVUHlUU1dYd204VjhNSFVISWViNEcxWlRXanBjQXhWQQ%3D%3D&event=video_description&v=H0mY2--CyjE&q=http%3A%2F%2Fmodthesims.info%2Fd%2F608199
8. Model 
Yes, you heard me right. MODEL. Hate to break it to you buddy, but not all of us can pull off a modeling career in the real world. I definitely can't. So there's a big chance you can't either. BUT HEY enough with the pessimism!
If you're into fashion and love customizing your sims, aka downloading custom content for hair, makeup, clothes, (guilty as charged), the modelling career is perfect for your sim. 
Your beautiful sim can get hired by industries to show off the looks that YOU provided for them! This career starts off at a low pay, but in the end, the hard work is worth it because you can have your sim pull off crazy fashion looks, attend photoshoots, and gain fame. You'd also get to explore different branches of modelling from a billboard model to a fashion model. And how rewarding is it to have your sim love their job? Compare that to being a tech guru (barf!). No offense to all the techys out there. 
Here's why your sim should model:
Explore all the different types of models! 
Ultimate makeovers head to toe
Photoshoots, photoshoots, photoshoots
Big bucks!
Here's how it works: https://www.youtube.com/watch?v=Br_bxZ40es0]
Get the mod here: https://midnitetech.tumblr.com/post/181167445502/modeling-career-heres-a-career-ive-been
7. Therapist
Life can get pretty hard for sims. Their world may just be a simulation, but that doesn't mean it's easy. Strained marriages, unexpected deaths, and sudden fires can leave your sims in states of depression and anxiety. 
Help out other sims by having your sim be a therapist!
The therapist mod allows your sim to become a professional in dealing with other's thoughts and emotions. There are 4 different career branches in therapy that your sims can fulfill. That includes being a marriage counselor, social worker, psychologist, and a life coach. In a world filled with the unexpected, a therapist is just what a sim needs! 
Here's why your sim should be a therapist
Explore the 4 different branches of therapy
Helping and inspiring other sims
Your sim inspiring you :)
Here's how it works: https://www.youtube.com/watch?v=3CzcL4e9JE4
Get the mod https://modthesims.info/download.php?t=610977
6. Singer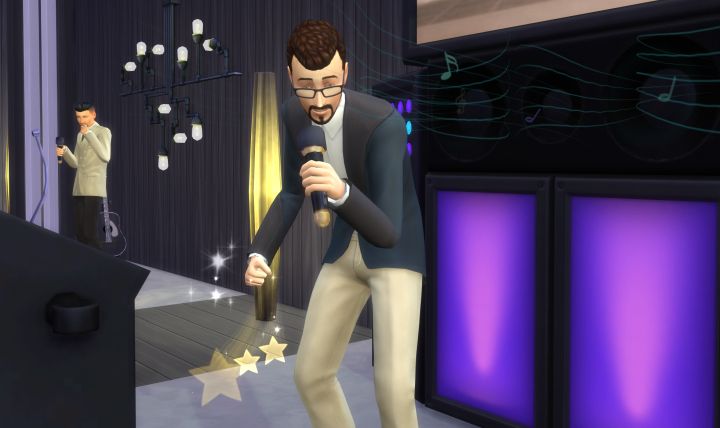 It's a shame this isn't already a career choice in the gameplay. The singing skill introduced by the City Living Expansion Pack is a skill none of us simmers can get enough of! Karaoke just doesn't seem to suffice. 
If you love to hear your sim sing as much as they do, the singing career mod may be the perfect fit!
Your sim will be able to achieve outstanding recognitions for doing what they love (I wonder what that's like) and be able to fulfill their dreams in performing and song writing, which is an activity that all music lovers love to do! In order to get this mod, you must have City Living or this mod will not be available. However, there are plenty of other mods you can get without any packs. Just keep scrolling! 
Here's why your sim should be a singer:
Big dreams
Big bucks
Big life
Here's how it works: https://www.youtube.com/watch?v=V7gVlId-noI
Get this mod https://modthesims.info/download.php?t=609508
5. Market Vendor 
Another career you can try exploring in City Living is the Market Vendor career! Ordering from a vendor is one thing, but being the vendor is another. 
The sales expertise comes in handy when your sim can be a vendor!
Haven't you ever wondered what it's like on the other side? The thrill that comes when working in the market, a job right in the center of the metropolitan lifestyle, is something we city lovers can't seem to get enough of! Plus, not every sim was born to be a doctor, astronaut or professor. Those careers are pretty lame anyway. Check out being a market vendor in the heart of San Myshuno *insert sunglasses emoji* 
Here's why your sim should be a market vendor:
Easy money
Constant social interaction
Definition of city living
Here's how it works: https://www.youtube.com/watch?v=bhR3gD2f_2U
Get the mod here: https://modthesims.info/download.php?t=611519
4. Ultimate Dancer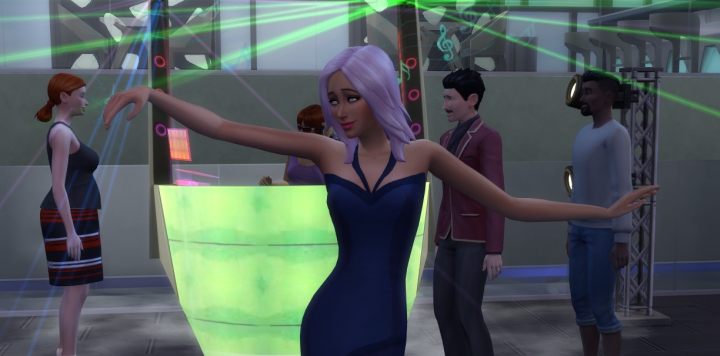 Yes, I suck at dancing. Yes, you probably do too. If not, email me how. 
But do you know who can be great at dancing? Your sim. And do you know who can make a career out of it? Your sim. 
If your sim has practiced dancing enough to where it's become a passion, the ultimate dancer mod would be a perfect download. 
It takes a lot of hard work to be a professional dancer, in the real world and in the sims, but both will allow you to achieve great recognition for the effort and dedication you can put in through this branch of artistry. However, in order to experience this career, you must have the Get Together Expansion Pack in your game. Other than that, may your sim fulfill their dreams through this ultimate dancer mod!
Here's why your sim should be a dancer:
Fulfill your sim's dream of becoming a dancer
Explore 5 different career branches in dancing: Choreographer, Ballet Dancer, Street Dancer and more!
The sweet seductive scent of success
Here's how it works: https://www.youtube.com/watch?v=P-jz_K_7lng
Get the mod here: https://modthesims.info/d/617283/ultimate-dancer-career-updated-for-11-13-18-patch.html
3. Daycare Giver
Personally, kids are my actual favorite. Kids become even more my actual favorite when they're in the Sims. And I can't seem to play without having my sims have kids. Can't quite put my finger on it. 
If taking care of kids in the Sims sounds like a dream, why not make it a career as a daycare giver?
This mod allows your sim to work at a daycare and take care of children ranging from infants to sweet 5 year olds. Not only can you boost your sim's parenting skills, but this career will require your sim to have high skills in logic and charisma. *insert baby voice* And who wouldn't want to take care of sweet witty bitty kids? 
Here's why your sim should be a daycare giver:
Have your sim be a Director or Regional Supervisor of a daycare
Increase parenting, charisma, and logic skills
Have your sim take care of kids ranging from infants to toddlers
Here's how it works: https://www.youtube.com/watch?v=ECXgqtqp2GY
Get the mod here: https://simmerabbyscareers.my-free.website/
2. Animal Rescue Career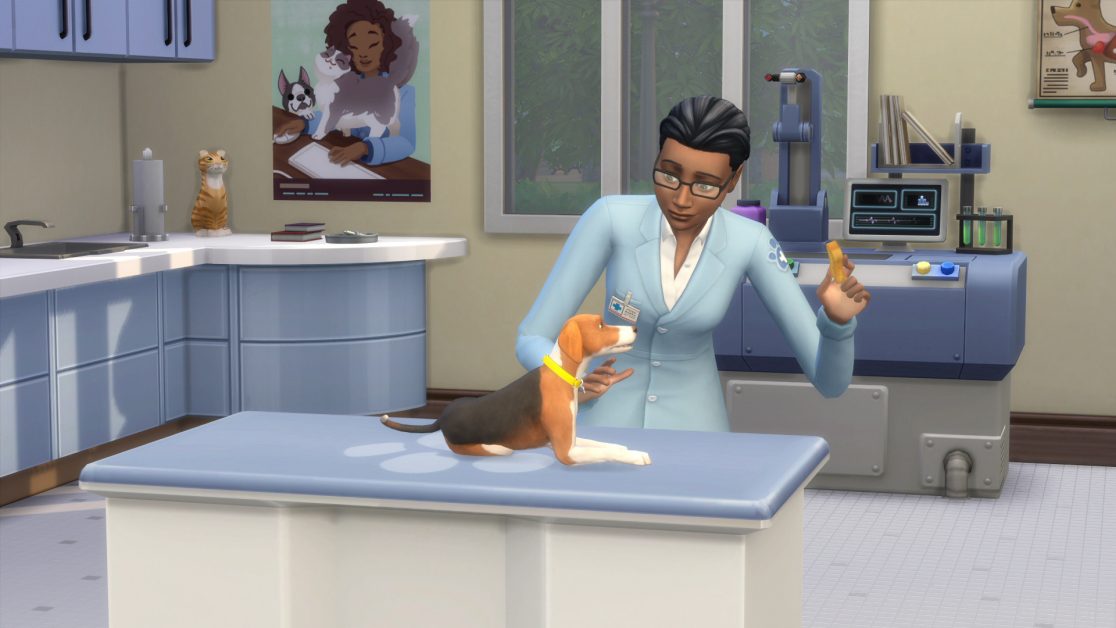 Animals, animals, animals… if you don't love animals, kindly click off please. We are all just mushy gushy for anything soft in this world underneath our cold tiny little hearts. 
With that being said, an Animal Rescuer is the perfect mod for… no that's it. It's the perfect mod. 
With the Animal Rescue Career mod, your sim can rescue strays, raise baby pets, feed and clinically treat animals, and put animals up for adoption for simoleons! Humanitarian banking is the best kind of banking. *insert sunglasses emoji* Keep in mind, you must have the Cats and Dogs pack in order for this mod to work. Other than that, be a good simmer and nourish sim animals' lives. 
Here's why your sim should be an animal rescuer:
Why not?
Here's how it works: https://www.youtube.com/watch?v=YZpK4rZumgA
Get the mod here: https://modthesims.info/d/608655/animal-rescue-mod-stats-and-career-ecolife-update.html
1. Medical Career
Having your sim simply be a doctor is so generic. It's vanilla (we're going to ignore the fact I worship vanilla). It's bland. Toast with no butter. Of course, you get the fat simoleons and the sweet pay, but where's the meat? No, not at Arby's. 
The medical career provides your sim with experience. With this mod, your sim will be able to undergo medical school and participate in being a Resident, just like in real life. It's also realistic in ways that emphasizes how difficult the medical career path really is. So if you're willing to experience the dedication of studying medicine, the medical career mod is perfect for you. 
Not only will you get to experience being a med student and Resident, you'll be able to choose your sim's branch of medicine after residency. That includes being a Neurologist, Dermatologist, Plastic Surgeon (shoutout to all the strange looking teens in your Sims 4), and much more!
Here's why your sim should be a doctor:
Become blessed with the realistic experience in choosing to specialize in medicine 
Have your sims grow in their intelligence and ambition
Truly experience the saying, "Hard work pays off"!
Here's how it works: https://www.youtube.com/watch?v=V9VXBLxuZSQ&t=230s
Get the mod here: https://modthesims.info/download.php?t=611099
Other articles you might be interested in:
10 Highest Paying Careers in the Sims 4 https://www.gamersdecide.com/pc-game-news/sims-4-careers-10-highest-paying-jobs-1
Review of Sims 4: Get to Work https://www.gamersdecide.com/pc-game-news/review-sims-4-get-work
The Sims 4 https://www.gamersdecide.com/pc-games/sims-4