New: Top 10 Best MTG Arena Decks 2019 (MTG Arena Decks that Wreck Hard)
Updated: 16 Jul 2019 3:14 pm
An easy way to tell if the opponent is going to win is if they walk like this.
Destroy Your Opponents With The Best MTG Arena Decks
Similar to the tabletop version, Arena allows players to craft their own decks, either from scratch or by modifying premade decks.
And this has allowed a specific metagame to start forming, and specific decks that absolutely dominate.
Here are 10 decks in MTG Arena that have world-ending capabilities.
10. Mono Blue Aggro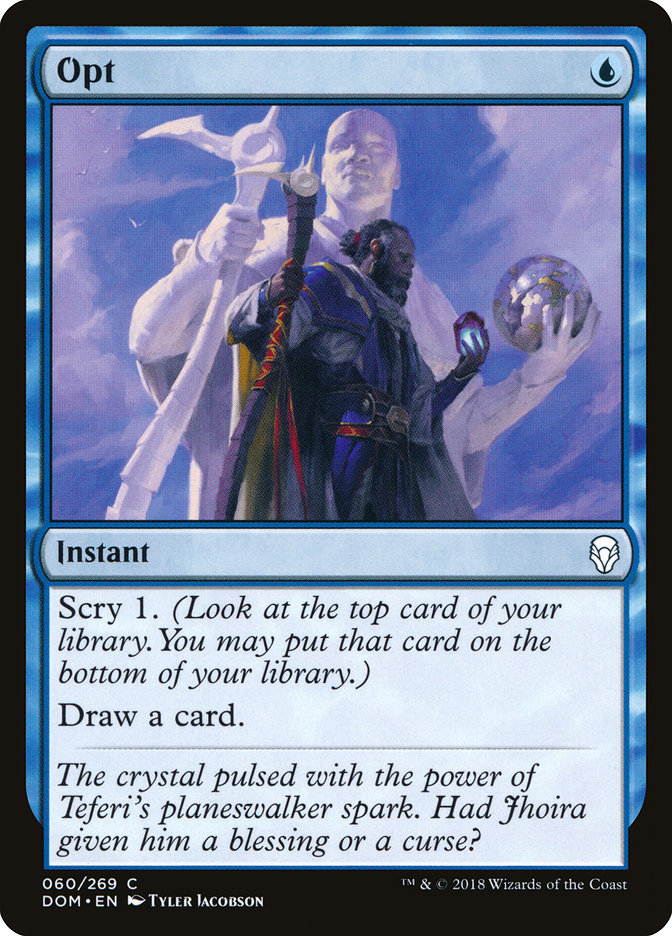 One of the main spells of the deck, Opt is extremely useful for looking at new cards for only one mana.
    Above all else, Mono Blue Aggro is a deck about card control, and making sure that counterplay to your opponent is always available. With an exceptional amount of card-drawing ability and countering, this deck has a lot of board control.
What makes this deck OP?
The deck is great at spells and counterplay. It's especially good for countering the opposing creatures.
The cards in the deck allow for you to delve into your library at any time to pull cards you need.
Low cost spells with powerful effects.
Cycling your spells works wonders, especially if you want to throw in cards that return them from the graveyard.
This deck works especially well when it comes to the spellcasting synergy of Scrying, Drawing, then Playing.
How to play this deck effectively: 
Countering small creatures isn't a bad idea sometimes.
Playing around their own creatures is key with decks like these.
Your spells are the core of your deck.
Always have something in your hand for everything your opponent can do.
Focusing too much on countering will mean that you're leaving yourself open to spells. Put down some creatures as targets.
Cards: 
4 Curious Obsession
3 Dive Down
4 Opt
4 Pteramander
4 Siren Stormtamer
3 Spell Pierce
2 Chart a Course
2 Essence Capture
4 Merfolk Trickster
4 Tempest Djinn
4 Wizard's Retort
2 God-Eternal Kefnet
9. Izzet Phoenix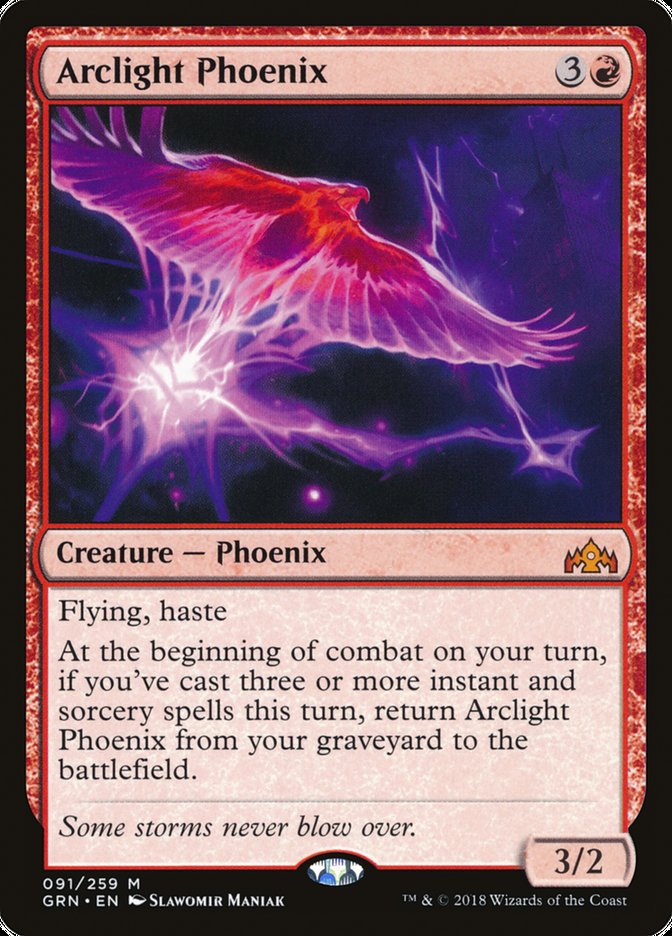 Arclight Phoenix has great staying power and can come back very fast depenidng on how many spells you actually have.
    Izzet Phoenix is a deck based on sorcery, and spending time to block your opposing creatures in order to get more spells out. Using both the counter/spell aspect of blue, alongside the instant damage of red allows for a terrifying combo.
What makes this deck OP?
Low cost spells
Instant access to high damaging creatures/sorcery with deck-cycling.
Insane damage capability.
Fast acting instants and damage.
Ability to maintain a card advantage at all times.
How to play this deck effectively:
The deck generally has low cost spells, so use them often.
The low amount of creatures in this deck might hinder you a bit. Play around this and target your opposing creatures.
Arclight Phoenix is nice, but don't rely on it.
Don't hesitate to deal some player damage with your spells, either. It adds up fast.
Especially make sure that you have at least three cards in your hand. Ambiguity is key.
Cards:
4 Opt
2 Spell Pierce
4 Shock
4 Chart a Course
2 Radical Idea
2 Finale of Promise
3 Lava Coil
4 Lightning Strike
3 Tormenting Voice
4 Goblin Electromancer
4 Arclight Phoenix
4 Crackling Drake
8. Boros Feather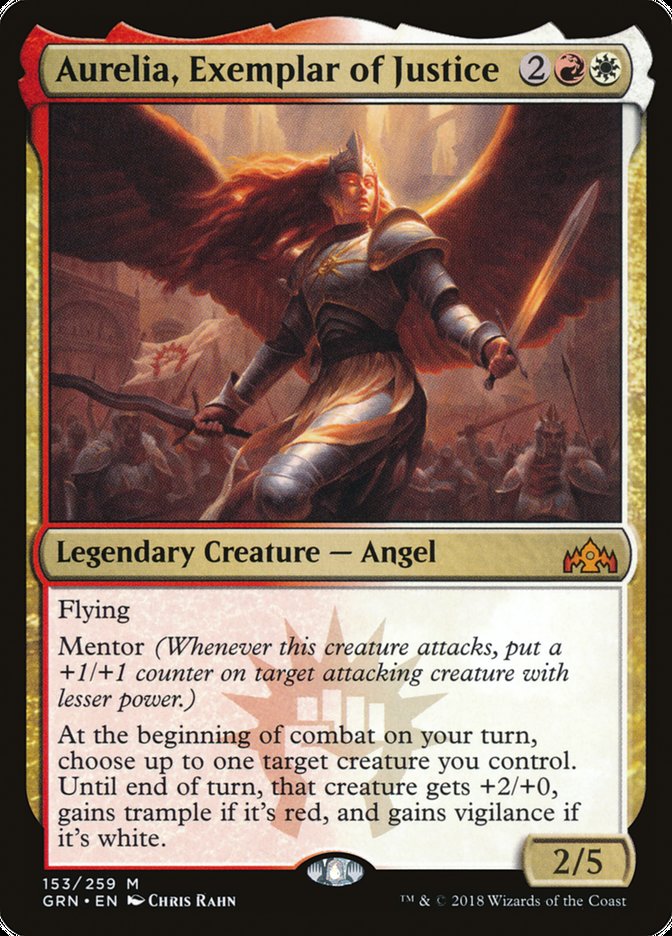 Any creature with mentor and high defense is a force to be reckoned with on the battlefield, but Aurelia's secondary ability seals the deal.
Boros Feather is a deck about hard hitting creatures at a relatively low cost. Allowing you to gain a huge amount of advantage in a very short time at very little cost. When all of the creatures are out, there are a ton of spells that increase damage and allow for a massive attack.
What makes this deck OP?
Low cost creatures and spells.
Synergy with other creatures that allows for a match to snowball.
A large amount of instants that can turn the tide of a combat scenario.
A huge variety of land for an even larger amount of creatures.
Very fast win potential.
How to play this deck effectively:
Focus on getting creatures out.
Save up for huge attacks, but don't worry about sending a few creatures to block.
Your main goal should be to completely remove all creatures the opponent has on the battlefield, allowing you to strike as often and as hard as possible.
Essentially, you want to have your buffs scattered across all your creatures, rather than one big boy.
Spells are key! Save your instants for really enticing combat scenarios.
Cards:
3 Defiant Strike
1 Finale of GLory
2 Dreadhorde Arcanist
2 Boros Challenger
1 Justice Strike
3 Tenth District Legionnaire
1 Unbreakable Formation
1 Krenko, Tin Street Kingpin
1 Chance for Glory
1 Deafening Clarion
3 Feather, the Redeemed
1 Angelic Exaltation
1 Chandra, Fire Artisan
2 Aurelia, Exemplar of Justice
1 Solar Blaze
1 Truefire Captain
1 God-Eternal Oketra
1 Ilharg, the Raze-Boar
2 Skarrgan Hellkite
1 Response/Resurgence
1 Parhelion II
7. Gruul Aggro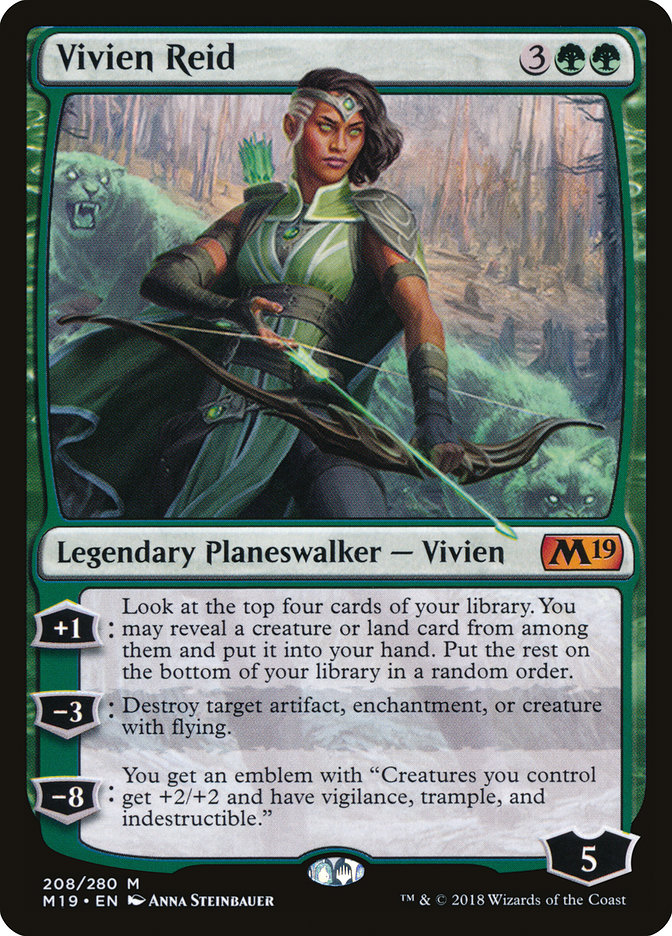 Vivien Reid's final loyalty ability can really turn the tide of a game in your favour.
Gruul Aggro is a deck about creatures even more than before. Buffing up creatures to astronomical proportions, and hitting for huge amounts of damage.
What makes this deck OP?
The planeswalker of this deck, Vivien Reid, is insanely strong and allows your creatures to walk all over the competition even more so.
There aren't many spells, but the ones that this deck does have serve to knock out a damaged creature.
The abilities of other creatures mean that even a lowly 2/2 can become a formidable force if it's not dealt with.
Combine that with the relatively medium cost of the deck and it's one hell of a show for your opponent to deal with.
High creature synergy.
How to play this deck effectively:
Focus on your creatures and take out anything your opponent has.
Protect your Planeswalker at all costs. That's your win condition should you get it out.
Essentially, you need to keep the pressure on at all times.
Attacking every turn isn't smart, though.
Your main goal should be to have a small army built up, with nothing on your opponent's end to defend.
Cards:
4 Shock
4 Llanowar Elves
4 Growth-Chamber Guardian
4 Thorn Lieutenant
3 Domri's Ambush
3 Legion Warboss
3 Domri, Anarch of Bolas
4 Gruul Spellbreaker
4 Rekindling Phoenix
3 Skarrgan Helkite
1 Vivien Reid
6. Esper Control
Lifegain in a deck like this one is extremely useful.
A rather unique deck, Esper Control is especially tricky in how it goes about handling it's lower amount of creatures. But what it lacks in creatures it makes up for in a huge amount of spellcasting power. On top of that, it also has a rather large pool of spells that get rid of any annoying creatures on the battlefield.
What makes this deck OP?
Low overall cost
Large pool of spells
Sizeable amount of lifegaining ability
High potential damage cap
Planeswalkers make up the creature gap.
How to play this deck effectively:
Spellcasting is top priority, so don't expect to run in guns blazing with creatures.
Protecting Planeswalkers isn't as important, but if you can save for their final loyalty ability it would be a huge detriment to your opponent.
Destroy hazardous creatures ASAP.
You can afford to take some damage, but don't go overboard. Lifegain will only take you so far.
Spread damage out between players and creatures! It'll make the biggest difference in specific scenarios.
Cards:
1 Search for Azcanta
1 Cast Down
2 The Elderspell
1 Despark
2 Dovin's Veto
4 Thought Erasure
3 Narset, Parter of Veils
2 Cry of the Carnarium
3 Oath of Kaya
4 Teferi, Time Raveler
1 Ixalan's Binding
2 Basillica Bell-Haunt
3 Kaya's Wrath
4 Teferi, Hero of Dominaria
1 Liliana, Dreadhorde General
5. Gruul Midrange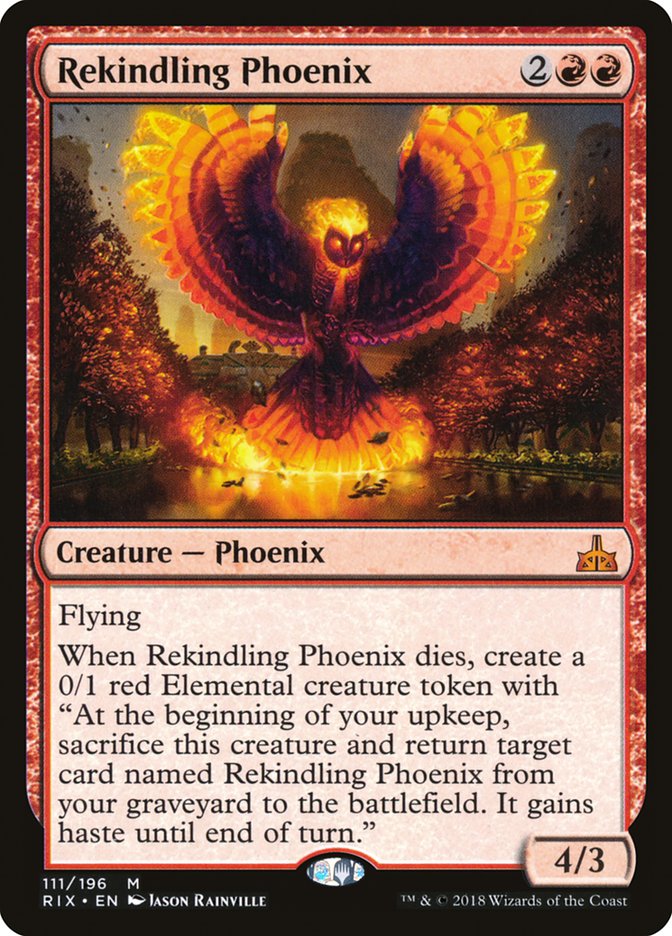 A constantly returning 4/3 every other turn is no joke. Rekindling Phoenix is an exceptionally potent card.
With a large amount of creatures, spells, and Planeswalkers all coming at a relatively low cost, Gruul Midrange is a very "rushdown" style of deck. Relying mainly on the users ability to get in, play some powerful creatures, deal damage, and repeat as quick as possible.
What makes this deck OP?
Low cost of everything in the deck (only one card goes over 4 cost)
High damage from all sources
Great synergy with other creatures
Extremely powerful cards like Rekindling Phoenix can return infinitely
Planeswalkers add an extra level of protection, like Domri, Anarch of Bolas.
How to play this deck effectively:
Damage is the #1 priority, as it is with a lot of decks on this list.
It's okay to leave yourself open to attacks if it means you can take down a large amount of health, or a big creature.
Spells are somewhat lacking in this deck, so play around whatever your opponent does the turn before.
What spells you do have should be used before or during a combat phase, maximizing its effect.
Don't get carried away with your creature amount. It's fun to have 7 creatures on the battlefield, but one sorcery can undo that. Be on your guard!
Cards:
3 Shock
4 Llanowar Elves
2 Lighting Strike
4 Growth-Chamber Guardian
2 Thorn Lieutenant
4 Legion Warboss
3 Domri, Anarch of Bolas
4 Gruul Spellbreaker
4 Rekindling Phoenix
4 Nullhide Ferox
3 Skarrgan Hellkite
4. Grixis Control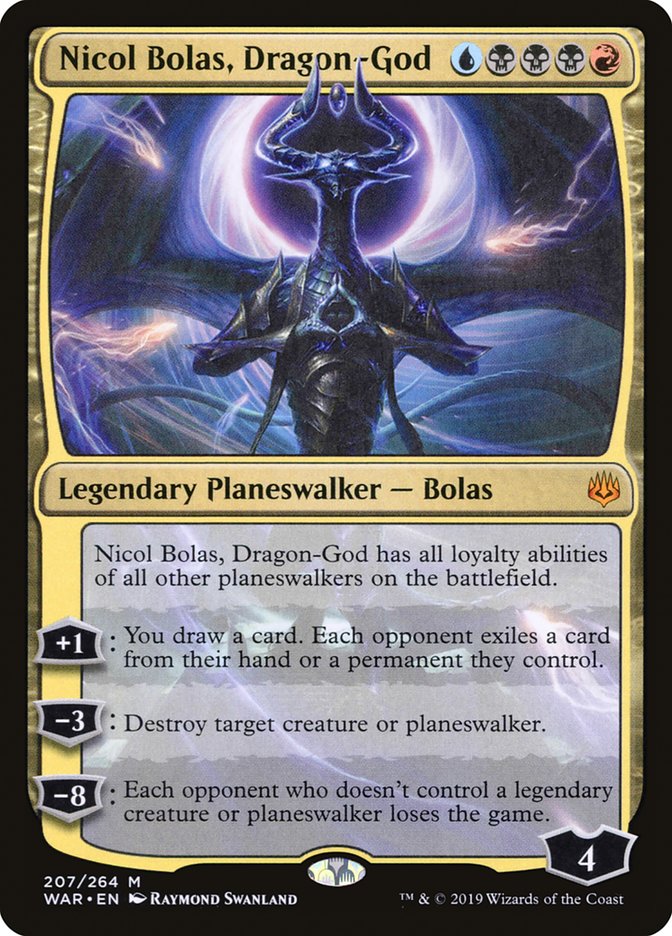 Without a doubt, one of, if not THE most powerful planeswalker in the game.
A very powerful deck at a rather high mana price, Grixis Control doesn't have many creatures at all. The deck instead relies on a combination of Planeswalkers and spellcasting to get the job done. Complete with one of the most powerful planeswalkers of all time, Nicol Bolas, Dragon God.
What makes this deck OP?
As stated before, Nicol Bolas, Dragon God, is an extremely powerful planeswalker, capable of winning the game in less than 10 turns under perfect circumstances.
Medium cost cards for powerful effects.
What little creatures are on display are also very good.
Not much counterplay on the opposing side.
What counterplay the opponent can do is shut down by counter cards.
How to play this deck effectively:
Getting your planeswalker out should be a top priority. Nicol Bolas is a monster.
Once the planeswalker is out, protect them at all costs.
The planeswalkers in this deck have some devastating effects once their third tier loyalty ability is reached.
Deal with threats as they pop up. 
Your objective should be to win the game as fast as possible, by any means needed.
Cards:
1 Negate
1 Search for Azcanta
1 Cast Down
2 Angrath's Rampage
1 Bedeck/Bedazzle
4 Thought Erasure
2 Narset, Parter of Veils
1 Cry of the Carnarium
3 Bedevil
1 God-Eternal Kefnet
3 Ritual of Soot
1 Vraska's Contempt
4 Nicol Bolas, the Ravager
4 Nicol Bolas, Dragon-God
1 Ugin, the Ineffable
4 Discovery/Dispersal
3. Bant Midrange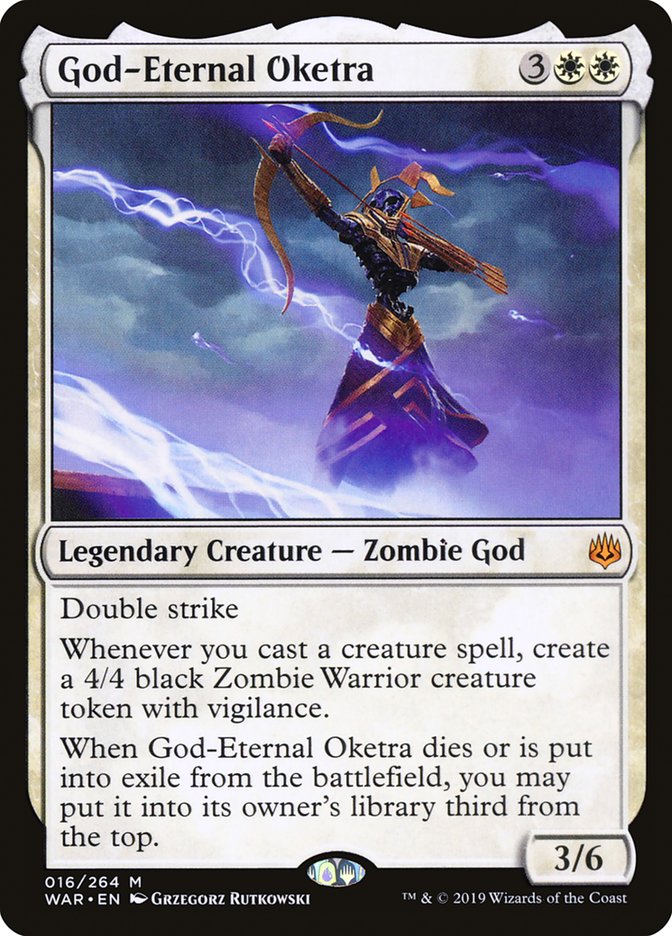 A fantastic card that has a powerful ability and can constantly come back, God-Eternal Oketra is an excellent card.
Bant Midrange is a deck about the graveyard, buffing your creatures, and controlling the battlefield for as many creatures as possible. When push comes to shove, the cards in this deck are all extremely good, and provide a real sense of imposing doom.
What makes this deck OP?
Low cost for high damage
Insane lifegaining potential in the form of Hydroid Krasis
Cards like God Eternal Oketra can flood the battlefield with little effort, and have high damage cards coming in left and right.
Powerful spells
Great Planeswalkers
How to play this deck effectively:
Creature flooding is the main objective early game.
Once you have a sizeable amount of creatures on the field, it's time to buff them up.
Don't be afraid to use your spells if it means it'll open the opponent up to an attack, or take out a big creature.
Don't overcommit to an attack and leave yourself wide open.
Above all else, pay attention to your mana cost.
Cards:
4 Llanowar Elves
1 Seal Away
4 Growth-Chamber Guardian
4 Paradise Druid
1 Thorn Lieutenant
3 Hydroid Krasis
1 Prison Realm
2 Vivien, Champion of the Wilds
2 Deputy of Detention
1 Knight of Autumn
1 Teferi, Time Raveler
1 Ixalan's Binding
2 Settle the Wreckage
1 Shalai, Voice of Plenty
3 Frilled Mystic
3 God Eternal Oketra
1 Lyra Dawnbringer
1 Vivien Reid
2. White Weenie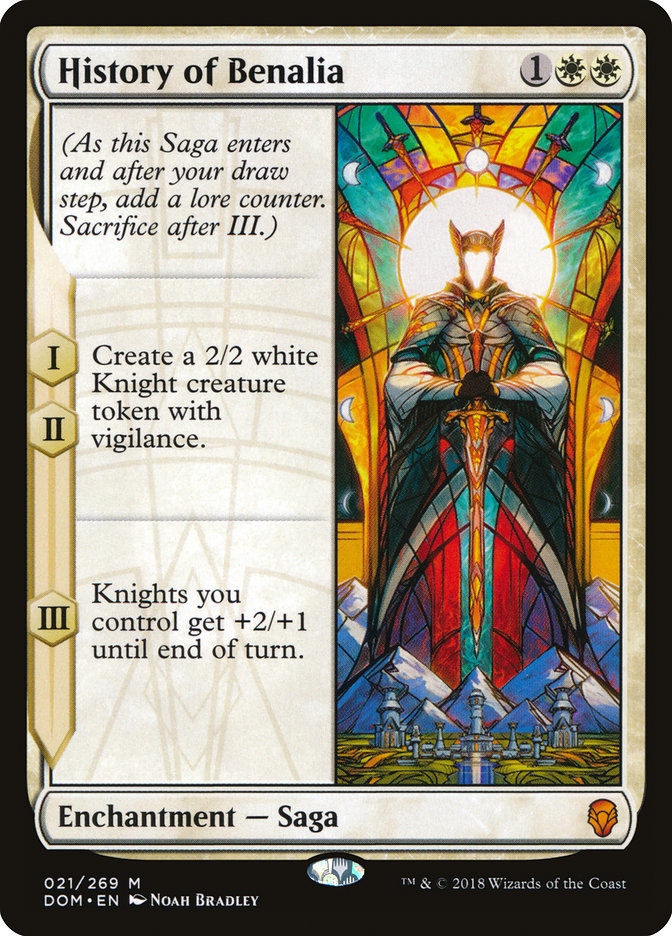 Saga Enchantments are usually very good, but ones like these synergize even better if you have multiple Knights in your deck.
White Weenie is a deck about creatures, life gain, and an insane amount of adaptability. With the 2nd highest win rate in the game sitting at 12% as of writing this, White Weenie is a force to be reckoned with.
What makes this deck OP?
There are no sorcery spell cards, so everything is focused on the creatures.
Creatures are low cost
Enchantments help buff up the existing creatures
The more expensive creatures can convoke
Moderate amount of lifegaining potential.
How to play this deck effectively:
Focus on playing creatures as often as possible.
You don't have spells, so counterplay will be difficult. Be mindful of what the opponent could possible do.
Hold back on attacks, but don't go fully defensive.
It's okay to let your health drain a little bit if it means you can deal extra damage or take down a creature. You can get the health back.
If you ever run out of creatures, have a backup plan.
Cards:
4 Dauntless Bodyguard
4 Law-Rune Enforcer
4 Legion's Landing
4 Skymarcher Aspirant
2 Snubhorn Sentry
2 Adanto Vanguard
2 Baffling End
2 Tomik, Distinguished Advokist
4 Benalish Marshal
4 History of Benalia
2 Conclave Tribunal
4 Venerated Loxodon
1. Red Frenzy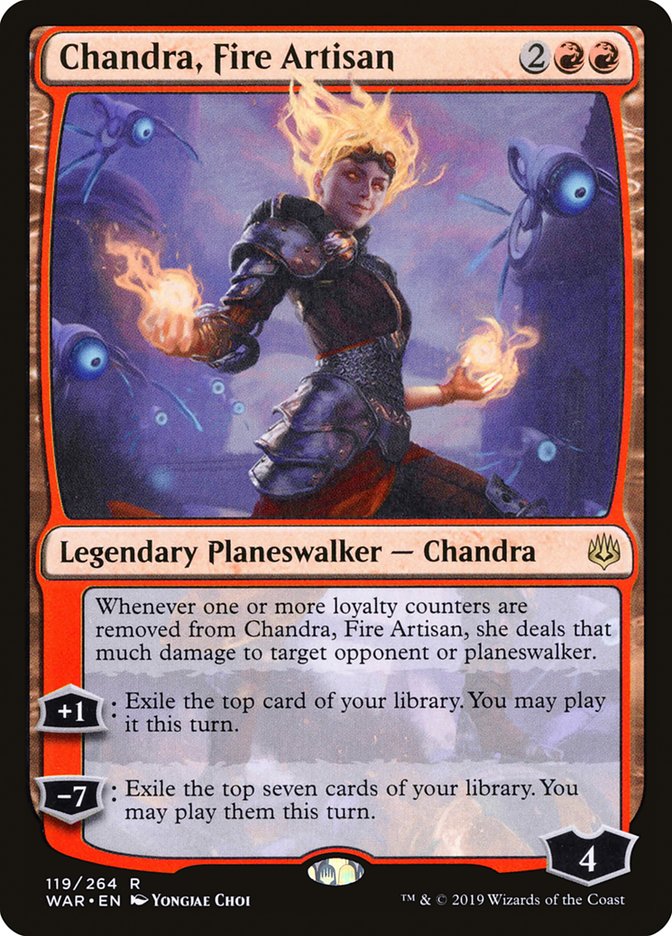 Another extremely powerful planeswalker, but for another reason than Nicol Bolas.
With the highest win rate in the game at a whopping 20%, Red Frenzy isn't just a deck for show. It's a deck built around power, and arguably has the most power in the game.
What makes this deck OP?
Red Frenzy is all about damage at little to no cost.
Cards like Chandra, Fire Artisan allow the deck holder to play their already low cost cards instantly, resulting in incredible damage potential.
None of the cards in the deck have a converted mana cost over 4, so there's no worry about struggling early game due to lack of mana.
The deck revolves around exiling your spells (or cards from the top of your library) and using the excess mana leftover to play them rapid-fire.
Extremely low cost spells allow you to deal 2-3 damage for 1-2 mana.
How to play this deck effectively:
Combine this with the ability to play these from the top of your library, and you'll have a surprise attack on any target on the field.
Red Frenzy relies on your opponent being overwhelmed by damage, so take advantage of that.
Use spells as often as possible.
Keep creatures alive and in greater numbers than your opponent.
If you can't attack with creatures, deal player damage with spells.
Cards:
4 Fanatical Firebrand
4 Ghitu Lavarunner
4 Shock
4 Lighting Strike
4 Runaway Steam-Kin
4 Viashino Pyromancer
4 Goblin Chainwhirler
4 Light Up the Stage
3 Wizard's Lightning
1 Chandra, Fire Artisan
4 Experimental Frenzy