10 Awesome Games Like League of Legends: Page 9 of 10
Updated: 07 Jun 2015 11:51 pm
Tired of dropping in ranked? Try some of these games instead
2. Heroes of the Storm
Arthas vs Diablo, now that's a matchup we're dying to see!
Blizzard decided to take all of their most famous video game characters and throw them in a blender. This created the masterpiece that is Heroes of the Storm!
In this game you can play your favorite Starcraft, Warcraft, or Diablo hero and battle on several different maps. Blizzard focused heavily on map objectives as all of the maps contain important points and mechanics that need to be fulfilled. One map has a ship that will shoot several barrages at your opponents structures if you get it enough gold. Another map has you morph into a massive siege plant golem if you can gather enough seeds.
These mechanics move away from the traditional moba structure and allows for diverse and fun gameplay. That and also the fact that you can play your favorite childhood game heroes is pretty awesome! Imagine what it would be like if you could take control of Baron and assault the enemy base in League. That is what you can do in Heroes of the Storm.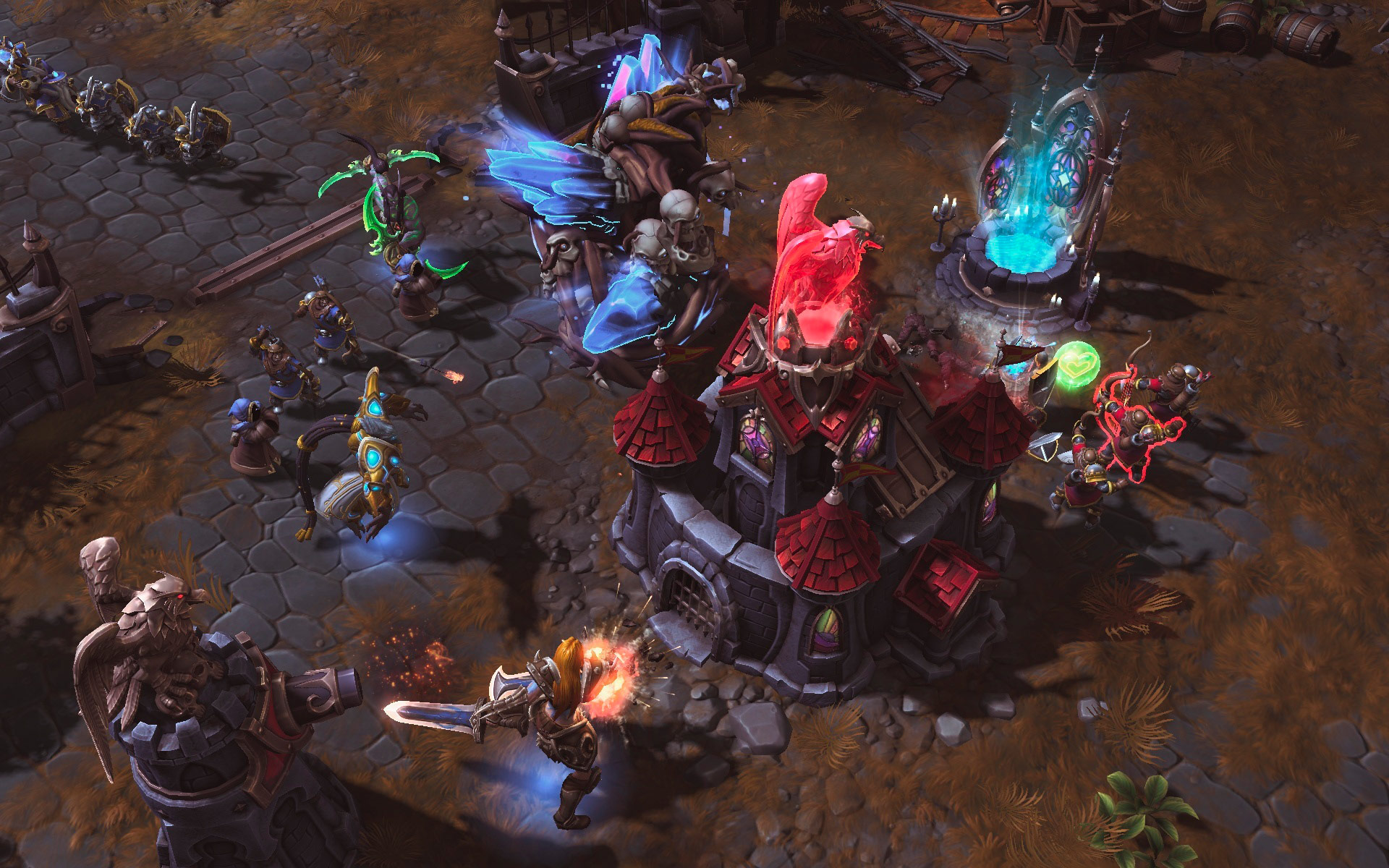 Whack away at the opopnents structures in traditional moba fashion
Image Gallery