15 Best Multiplayer Horror Games You Should Play With Your Buddies: Page 10 of 15
Updated: 15 Mar 2019 4:51 pm
No horror game list is complete without a masked killer
6. Left 4 Dead 2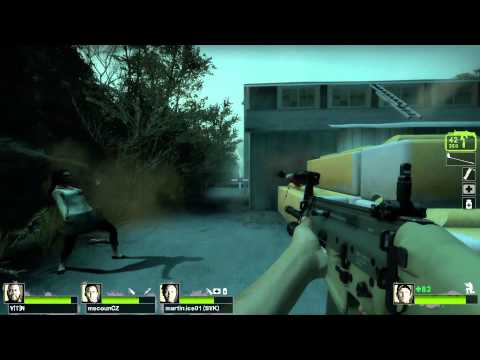 Ten years after the release of the original Left 4 Dead, the sequel is still going strong. In this game, players battle the undead across the American South from the swamps of Louisiana to beauty of Savannah, Georgia. As you fight both swamp and city zombies, players will be given tasks to obtain weapons ranging from the classic chainsaw to a frying pan.
You'll encounter a variety of undead foes ranging from run-of-the-mill zombies to Mudmen, terrifying muddy members of the undead!
Left 4 Dead 2 is an update on the classic co-op survival horror game.
Walking Dead rejects.
Driving to work in rush hour would be a lot more interesting if zombies were involved.
Image Gallery