The 10 Best Riflers In CS:GO: Page 7 of 10
Updated: 25 May 2018 8:09 pm
Counter-Strike, through all iterations, has been heavily focused on the 2 primary rifles: the AK-47 & the M4A1-s/ M4A4.
4. Robin 'flusha' Rönnquist
Team: Fnatic   |   Nationality: Sweden   |   Favorite Rifle: AK-47
Picture by ESL
The "mouse-lifter" himself, Fnatic's flusha has been an icon of Swedish Counter-Strike since late 2012 as a Western Wolves player. Fnatic has been lucky to keep such an amazing rifler for almost 5 years, signing flusha in August of 2013. Once under heavy community scrutiny for alleged in-game cheating, flusha is without a doubt one of the all-time CS:GO greats. The anchor of the team, flusha has won 3 majors (DreamHack Winter 2013 and ESL One: Katowice 2015 & Cologne 2015) under the Fnatic organization. flusha's style is based on his consistent, yet explosive game-to-game performances. Recently named the MVP of IEM Katowice 2018, flusha still manages to dominate his opponents. flusha, alongside JW, is of the last of 2 core players that brought endless success to the Fnatic organization since June 2014. Winning 2 consecutive events (IEM Katowice 2018 & WESG), flusha, 6 years into his professional career, still produces world-class performances on a regular basis.
Career Stats for flusha (Average Rating = kills / deaths):
2013: 1.06 | 2014: 1.17 | 2015: 1.08 | 2016: 1.13 | 2017: 1.01 | Past 3 Months: 1.09 | Overall: 1.09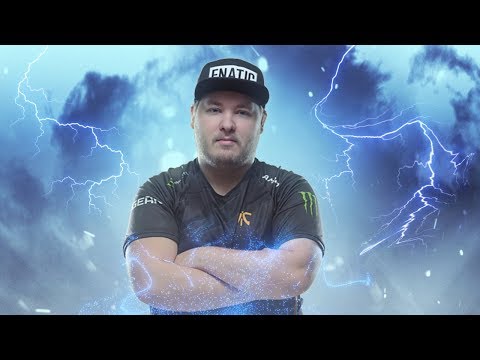 Fnatic flusha Highlight Video (IEM Katowice 2018)