The 10 Best Riflers In CS:GO: Page 10 of 10
Updated: 25 May 2018 8:09 pm
Counter-Strike, through all iterations, has been heavily focused on the 2 primary rifles: the AK-47 & the M4A1-s/ M4A4.
1. Keith 'NAF' Markovic
Team: Team Liquid   |   Nationality: Canada   |   Favorite Rifle: AK-47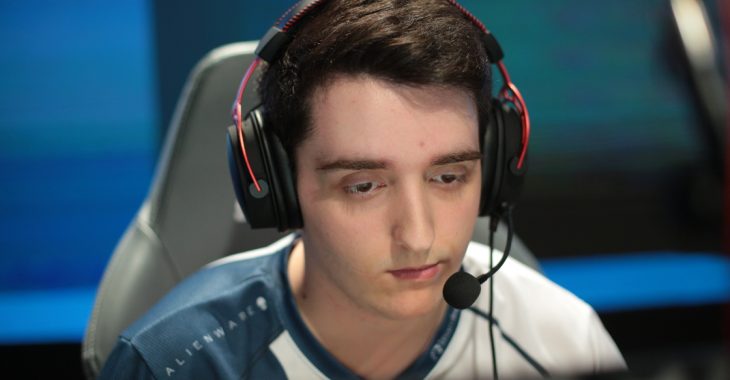 Picture by StarLadder
NAF, the final member of the list, is a wildcard pick of sorts. Opposed to ropz's rising star, NAF has been a part of professional CS:GO since 2014. Formerly a member of Team Liquid for 2 months in 2015, NAF has become a journeyman player, most notably playing for Luminosity Gaming, OpTic Gaming & Renegades. Joining Conquest in 2015 (which was bought by OpTic Gaming in 2016), NAF has been a lead player in all teams he is a part of. Using a "lurk" style of gameplay to increase his kill count, NAF, for the past 4 years, managed to maintain a 1.09 average kill-score. Once again joining Team Liquid in February 2018, NAF immediately became a carry putting out 30-plus frag games consistently. Team Liquid's past 4 tournament performances, since NAF's inclusion to the team, have drastically improved. Liquid has managed 1 tournament win, one runners-up finish, and 2 3rd-4th place finishes for the 4 tournaments NAF has played in. NAF's incredible recent form as a Liquid member has boosted the team to new heights. Hopefully, he can maintain his current form and help propel Liquid to more tournament success!
Career Stats for NAF (Average Rating = kills / deaths):
2014: 1.02   |   2015: 1.11   |   2016: 1.06   |   2017: 1.10   |   Past 3 Months: 1.15   |   Overall: 1.09
Liquid NAF Highlight Video (2017)