10 Things We Want in Fallout 5: Page 3 of 10
Updated: 04 May 2016 3:09 pm
Charging on to the next fight.
8. Amazing Next-Gen Graphics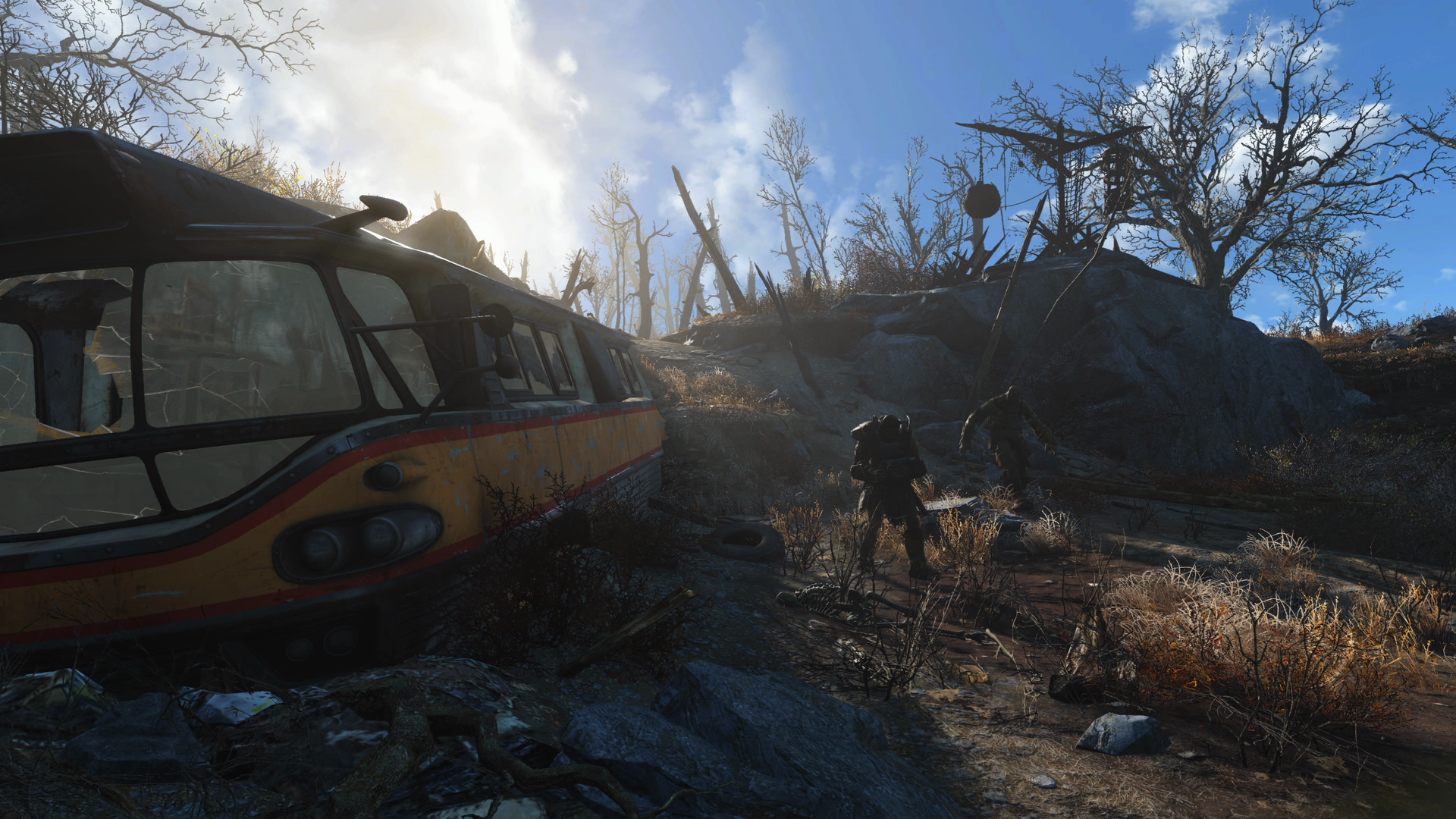 "Meh. I've seen better."
Fallout 4 is beautiful. But once you compare it to other next-gen games, you begin to notice the frayed edges. The game doesn't hold up visually to the gorgeous environments, characters, and monsters of, say, The Witcher 3.
Fallout 5 needs to change that.
Bethesda's next game should keep up with the latest technology. We want to see a fully optimized game with horrifically detailed mutants and creatures, decimated brick that looks rough enough to touch, and beautifully lit environments with dying yellowed grass, withered tree branches, and monumental highways and landmarks. We want to actually be there.
There are other ways Fallout 5 can spice up its aesthetic. Dynamic weather, anyone? Imagine the city streets shiny and dark with thundering rainwater. Super mutants dripping with mud as they advance. Or the beauty of the pre-war world brought back just for a moment as the tortured landscape is covered by a soothing blanket of stark-white snow.
Image Gallery