10 Things We Want in Fallout 5: Page 7 of 10
Updated: 04 May 2016 3:09 pm
Charging on to the next fight.
4. Even More Character Customization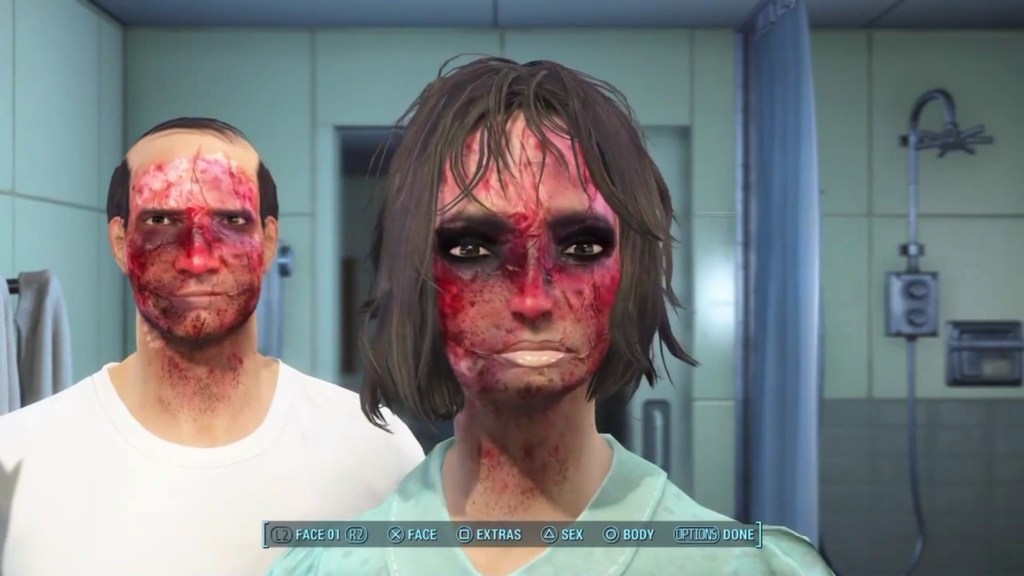 Not even once.
I love character creation. When The Elder Scrolls V: Oblivion came out, I (my wee little 6th grade self) created far more characters than I played. Indeed, building your character and perfecting their appearance is a huge part of what makes RPGs so great.
Fallout 4's character creation is a vast improvement from the limitations of earlier games. You can pick presets and types and tweak fine details. New selections allow you to add a few scars and blemishes—or riddle your character in gross red marks and bruises.
Fallout 5 can take character creation and customization even further.
Face sculpting is a nice addition, but it can be uncooperative. Smoothing the tweaking process will let us really go wild with our creations. And a color wheel would let us perfect our character's skin, hair, and eyes. If we want to make a lavender man with lime green eyes and flame-red hair, we should be able to dammit!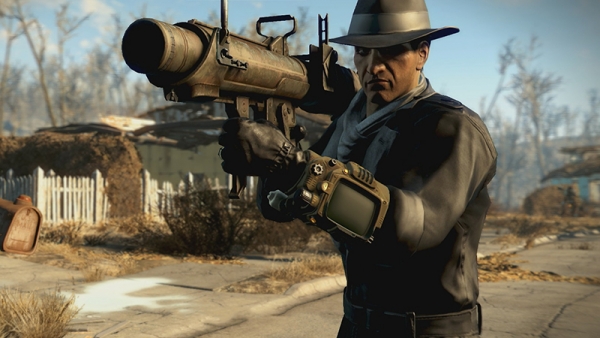 Trying to add a bit more class to the wastes. Also death explosions.
Once you've completed your beautiful character, wouldn't it be nice to have a wider variety of outfits to choose from? I usually end up just equipping the best pieces. But style shouldn't come at the cost of your stats. You should have the option to make your appearance purely cosmetic.
Even with armor modifications, outfitting your person is pretty basic. Fallout 5 should add more clothes, armor, and accessories to pimp your character. No, not like that. Get your mind out of the gutter.
Image Gallery