11 Best Open World Zombie Games to Play in 2017 (PC): Page 11 of 11
Updated: 07 Feb 2017 7:23 pm
1. Human Element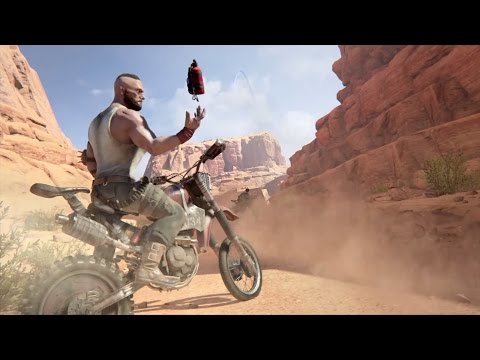 Sometimes it's not the undead you have to fear. Sometimes it's other humans who are the worst creatures you'll have to face.
Human Element was an open world zombie survival game that aimed to make you fear people. Why past tense, you ask? Well, that's the kicker. In January 2015, the games developer Robotoki, who were making the game, shut down. So why still include it? Because everyone can dream, that's why, so stop asking questions and let us tell you about the game.
Human Element was originally going to be a narrative-driven, beautiful open world that focused on the true danger of the zombie apocalypse: fear. Then, it turned into a fast-paced, 5 vs 5 arena game online. But that was okay.
The original game was still going to be made, just after the developers had asserted themselves in the industry and gained some more staff. Unfortunately, they then went down. And all their fans cried. It was a very sad day. So by placing the game at the top of our list, we will honour that dream. And also beg the developers to somehow still make it happen. Somehow. Please.
If you liked this article, why not check out these:
10 Movies Every H1Z1 Player Should Watch
10 Video Game Weapons You Wish You Had If The Zombie Apocalypse Happened Tomorrow
Image Gallery