11 Great Open World RPG Games to Play in 2016 (PC): Page 11 of 11
Updated: 11 Feb 2016 3:13 pm
1. Umbra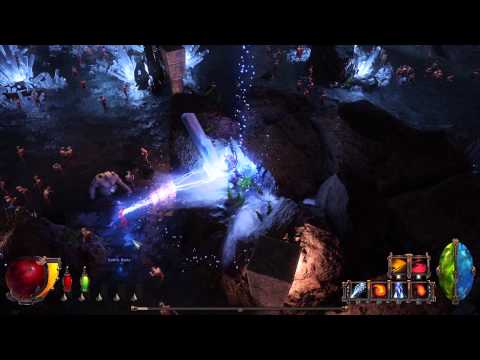 As an ex-officer of the Human Republic, you must escape your former allies due to the forbidden powers you have unwittingly developed. You join the secretive Templars after being hunted mercilessly by humans and creatures of the wilderness alike, and work with them to uncover the mysteries of mankind's fall from grace.
This is not a game about skipping through beautiful flower-filled meadows. This is a game about brutally massacring large numbers of mutated creatures of the night and your former allies. In relatively attractive wide-open spaces, amongst other places. However. That's not the reason Umbra is number one on our list.
Umbra is number one because of the sheer freedom you are given when playing. There's no requirement to invest in the story, but even if you choose to do so, you can do so in the order you choose, at the time you choose, and opportunities will wait for you.
Random exploring and experimenting with equipment and skills are actually encouraged; rewarded with new abilities. There are no classes, you can destroy whole swathes of the world as you see fit, and the customization… Oh, the customization. You can endlessly play with the make-up of both your equipment and character, changing the cosmetic appearance and actual useful attributes of both.
The most obvious example of this is in the "Apocalyptic Form" of your character, in which items such as wings being added (to make your character look like a super-cool avenging angel, for example) will completely alter your playstyle in unique, yet integrally realistic ways.
Truly, the customization in Umbra is the star of the show, although the story itself and world creation comes pretty close. Ultimately, the game has something for everyone, however you want to play.
P.S. For anyone who was wondering, the "umbra" is the darkest part of a shadow. *the more you know*
Maybe you should also check out:
Image Gallery