15 Best Secrets in The Witcher 3: Page 6 of 15
Updated: 13 May 2016 11:30 pm
I`ll Slay all the monsters with this cursed blade
10. Farting Trolls Quest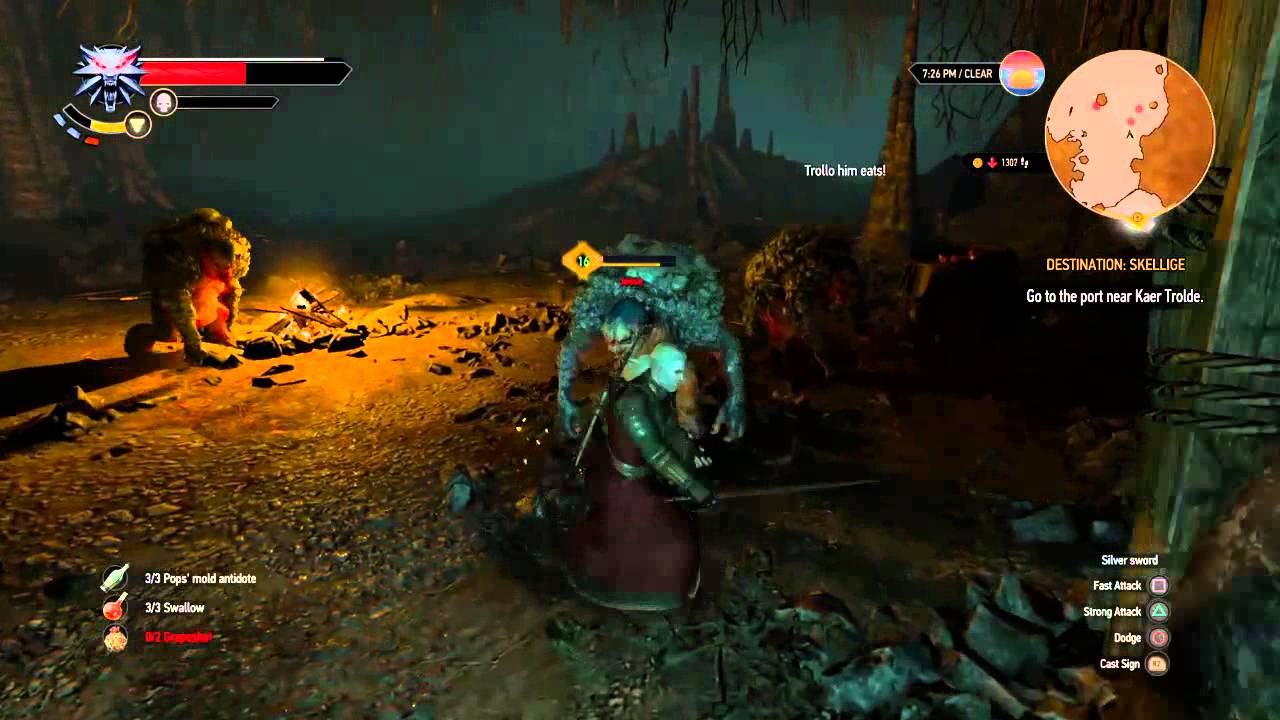 Did I just hear a fart?
This quest is also not present on the map, so is a bit difficult to find. But you are sure to stumble upon it one way or another.
Location : As you head towards the eastern edge of the mountain range on the south east of Ard Skellige, you will find a cave. Enter it and you will start hearing distant farting. Head further and you`ll see 3 trolls named Joe, Jesse and Dodger.
Reward : Kill all three of the farting trolls and enter their room. There you will find the Ursine armor plans. The Ursine armor is a heavy armor with an AR of 120. And it has the following perks :-
Adrenaline Point Gain 5%
Piercing Res +5%
Bludgeoning Res +5%
Slashing Res +15%
Monster Res +20%
Fun Fact: The three trolls were named after the three famous youtubers,  Angry Joe, Jesse Cox and Dodger AKA Dexterity Bonus, Who also voiced the three respective trolls.
How to get there: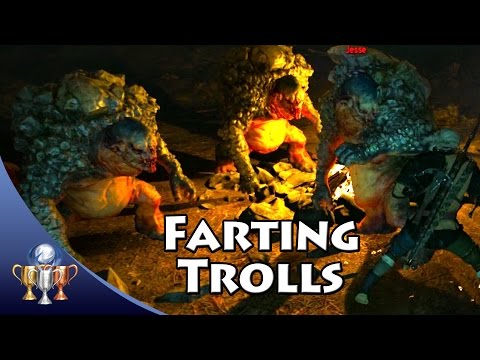 Image Gallery