7 Best Horror Games of 2015: Page 3 of 7
Updated: 12 Jan 2016 8:40 am
5. Five Nights at Freddys 4
The game starts out differently from the other three. Instead of a security office you start inside of a young boys bedroom. This child, who is deathly afraid of the freddy and his animatronic friends.  
Throughout the game you learn more and more of this poor boy who is being terrorized by someone and amplifying his fear of the animatronics.
Everyday you learn something new about the child and his situation that seems to revolve around a upcoming party at Freddy Fazbear's pizzeria.
The story behind this game is pretty dark and sad but taking on the role of a scared child definitely adds to the fear this game has brought in the past and is regarded by many as the scariest five nights at freddy's yet.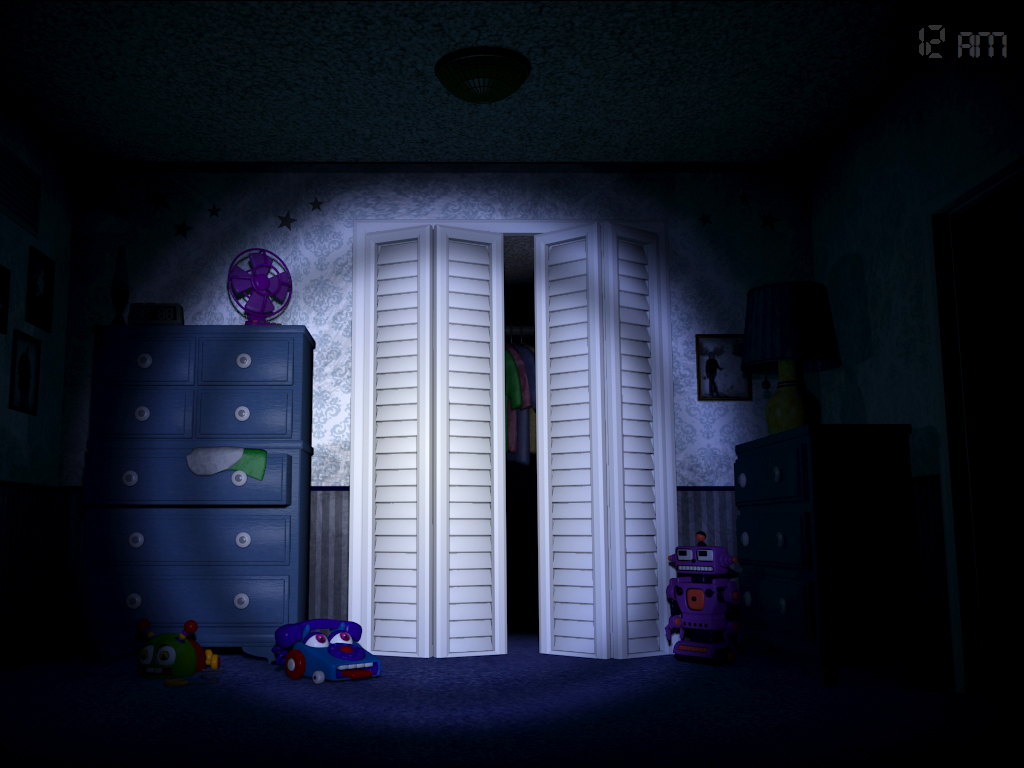 Even the toys are watching the closet for monsters!
If you enjoyed the previous game's you wont wanna miss this one!
Image Gallery