Assassin's Creed Syndicate Gameplay: Here Are 5 New Features You'll Enjoy: Page 2 of 5
Updated: 15 Jun 2015 6:01 pm
Any last words?
2. Transportation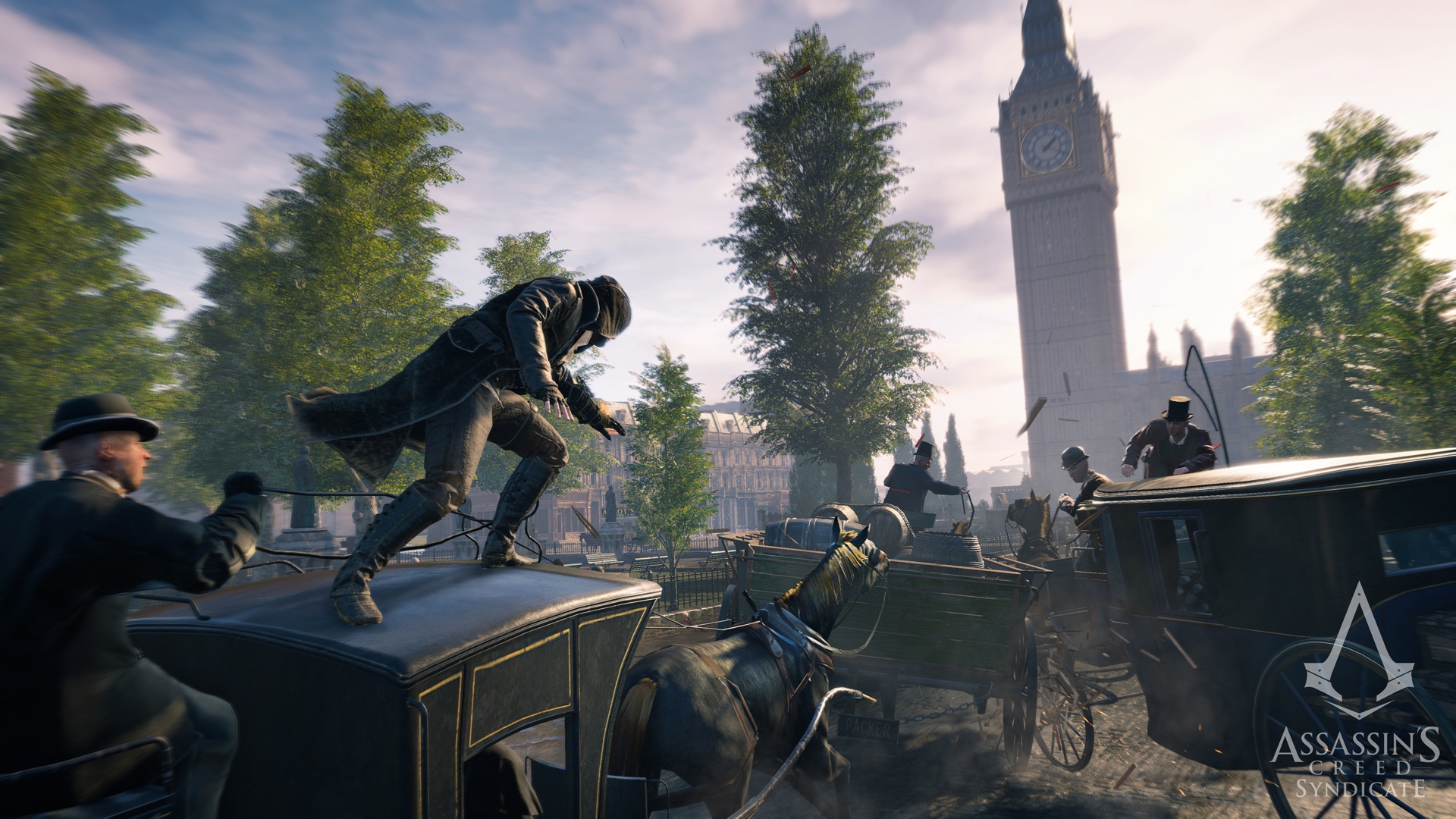 Feel the adrenaline rush with Victorian London's extreme sport: Horse Cart Surfing.
The game's London covers seven locations, making the open world too big to explore on foot. Vehicles make travelling easier while providing utility to the assassin-on-duty. Horse carriages are present in almost any location for faster travel from one borough to another – if you successfully steal one, that is.
While this is the most obvious use of the said vehicle, there are other ways to exploit the horse cart to your advantage.
These can be used as hiding places to prepare a surprise attack or evade your enemies. Crashing these vehicles can cause chaos in the vicinity for the police to check, the diversion helpful when you need the public to stay focused on one thing as you complete your objectives.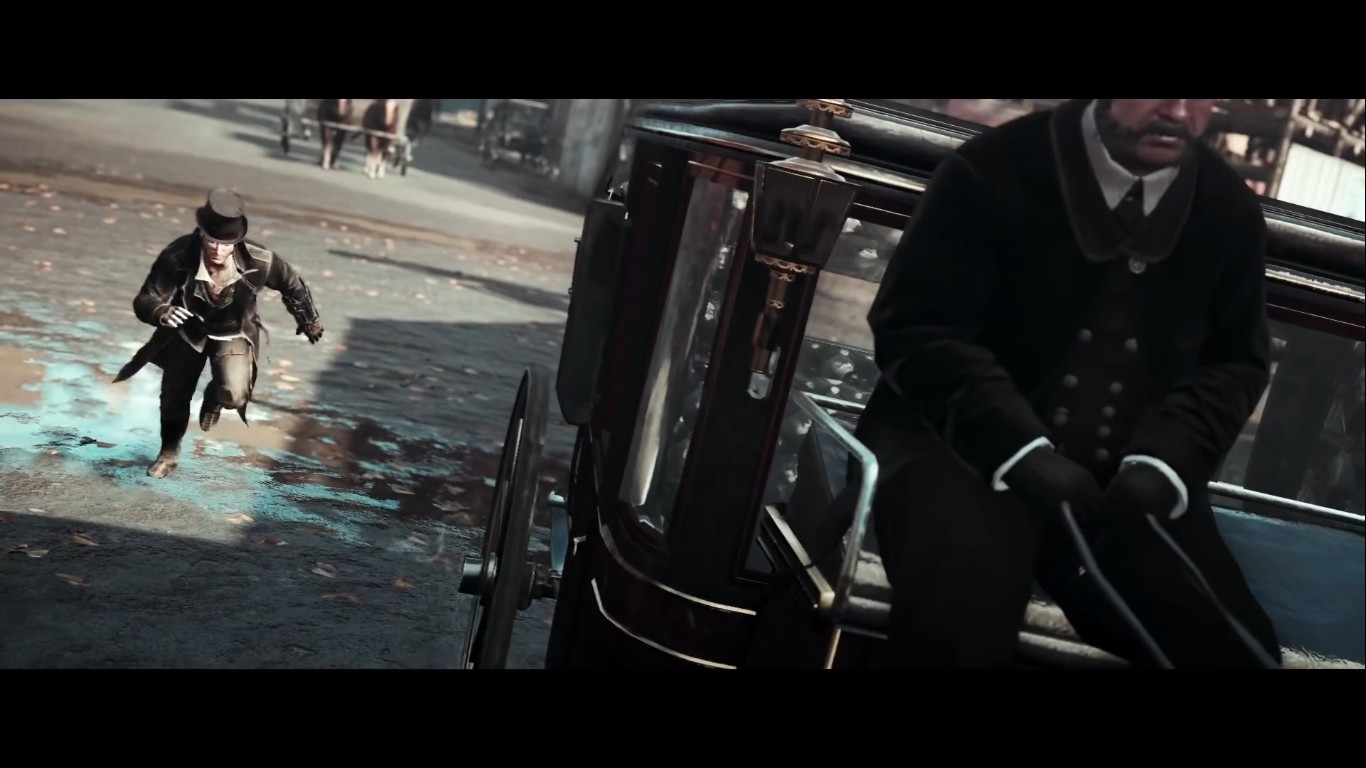 If you're running late, snatch a cart.
A head-on collision with another carriage or a streetlamp can send you flying forward, leaving a mess that law enforcers will investigate soon after and giving you enough time to escape. You can even hit-and-run people who are blocking your way as you speed through the streets.
There will be steamboats and trains to be available in the official release but the developer has not revealed any mechanics for these vehicles yet.
Image Gallery