Batman Arkham Knight Gameplay: 10 things You'll Love: Page 10 of 10
Updated: 22 Jun 2015 6:50 pm
Batman is back better than ever, check out how
1. The Arkham Knight
In the past the Dark Knight has taken on his fair share of criminal masterminds and he's managed to defeat them all. Now though the developers of Arkham Knight have given him one of his toughest challenges yet, the adversary known only as the Arkham Knight.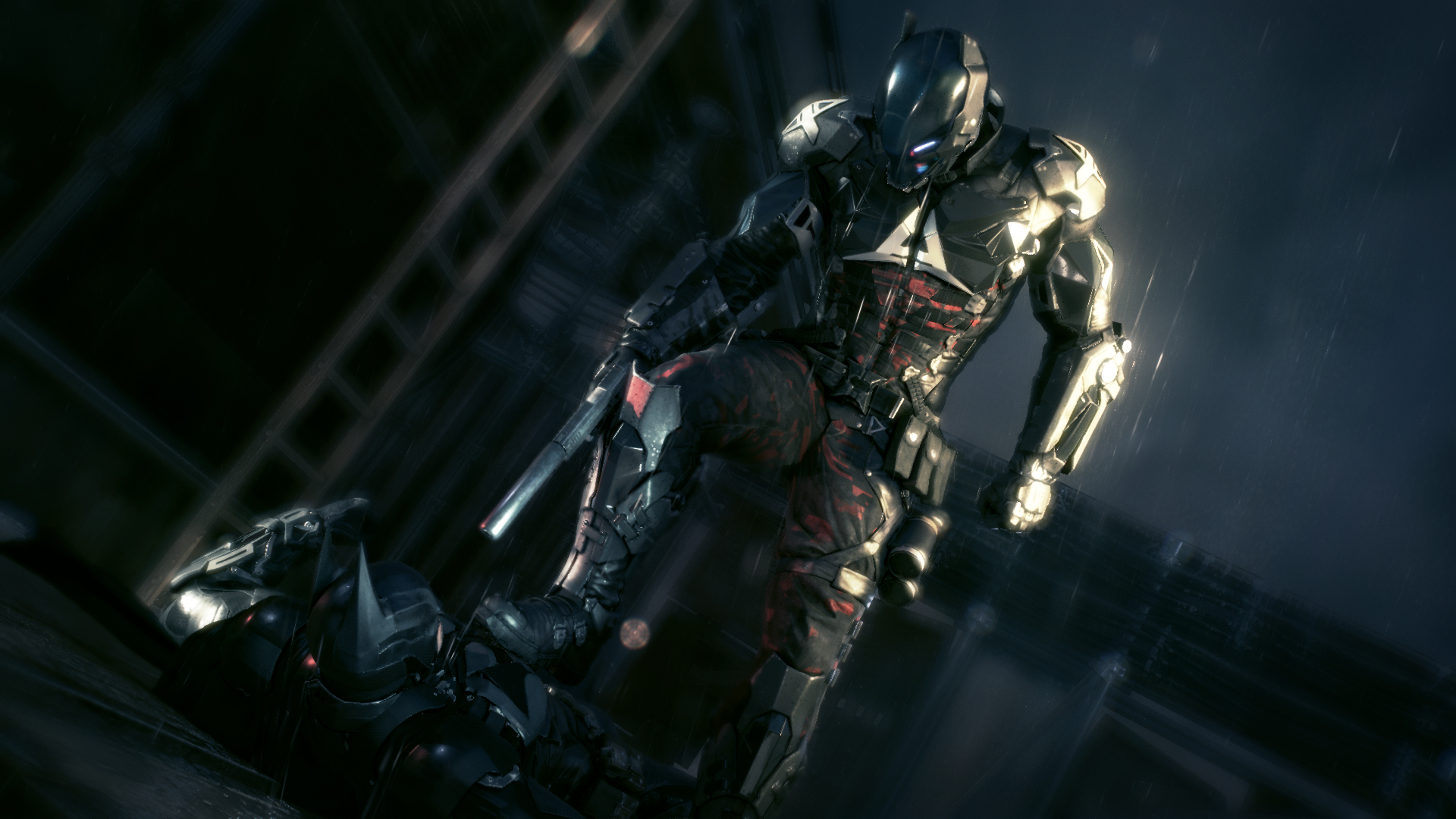 Any last words Bat?
This dark unknown foe is a vigilante seeking justice while harbouring a fierce grudge against Batman. Who is this mysterious adversary and can Batman possibly overcome him to emerge victorious once again? Or will the Arkham Knight be able to take down the Batman? Only time will tell.
What's great about having a brand new villain to take on is the true sense of originality it gives the latest game. Sure it's awesome taking on The Joker and The Riddler but it can feel like we're simply revisiting the comics and the films in videogame format. With a unique baddie to take down players will get to experience an entirely new villain in the Batman universe and forge their own unique story as they do so, which is incredibly exciting.
Image Gallery