The 21 Best Assassin Games To play in 2016: Page 5 of 11
Updated: 31 Dec 2018 3:39 pm
They will take your breath away. Literally.
8. Assassin's Creed Rogue (2015)
Assassin's Creed Rogue Launch Trailer [US]
Developer: Ubisoft Sofia, Ubisoft Kiev
Genre: Action, adventure, stealth
Themes: Assassin going rogue, historical conspiracy
Among all these killers, how to determine who's the best? What about murdering a dedicated assassin's order that has existed for centuries? What about going… rogue? If that's your cup of tea, then this game is for you, as Shay decimates his former colleagues both on land and on the icy sea.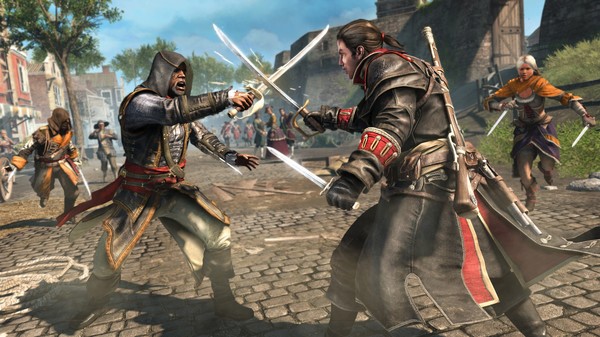 If I had another blade, I'd be holding it with my mouth.
With a revamped ship combat and your usual building climbing, sword and gun fights, this game follows closely the footsteps of previous entries in the series. Your allegiance impacts the enemies, though, as you now must intercept assassins and prevent them from… well, assassinating.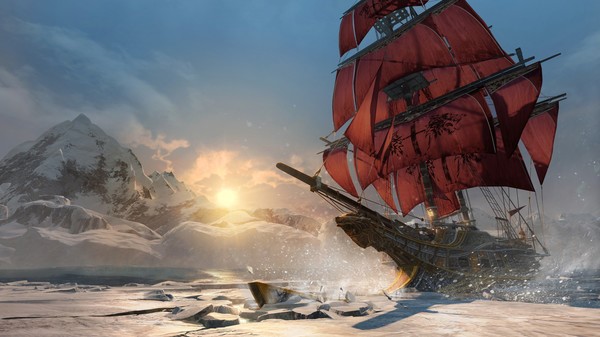 Even sailing is violent and involves breaking stuff
The 7th major installment of the series, although the mechanics may seem too similar to Black Flag, the change of allegiances brings a refreshing twist to the plot, with treason and danger at every corner.
Assassin's Creed Rogue River Valley Land Gameplay Walkthrough [North America]
9. Shadwen (2016)
Shadwen Announcement Trailer
Developer: Frozenbyte
Genre: Stealth, action-adventure
Theme: Medieval regicide
In Shadwen, you take the role of, well, Shadwen. The plot is simple enough: You have to take care of a young girl Lily, while trying to assassinate your target. Pretty standard, huh? But you won't settle for anything less than a king. Because you're hardcore like that. So ask yourself: Do you like medieval settings? Do you hate having to replay a stealth level 'cause you didn't see that moron just standing there who gave off the alarm? ,You won't have more troubles, as you strive to fulfill all of Shadwen's kingslayer fantasies with total control of time and tactics.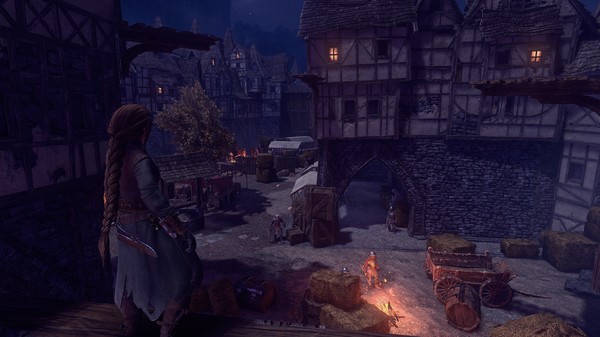 Are any of you a king? No? You'll die anyway. *Grin*.
The game has a rather unique mechanic, where time doesn't pass if you don't move. As such, you can plan and outmaneuver your enemies with carefully detailed tactics, as you rope swing from building to building and use clever gadgets and pointy blades. And even if you mess up, you can pull a Sands of Time move and turn back time a couple seconds and just try again. Nifty, huh?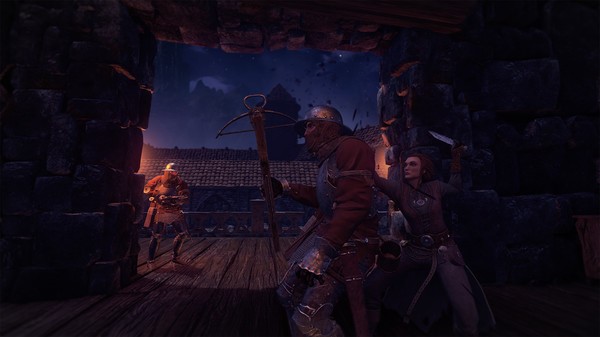 Alternatively, you can just kill the same guy over and over again. Whatever floats your boat, you maniac.
With a free demo and an interesting gameplay, it doesn't hurt to check this title out. What does hurt is when the guards catch you and kill you without mercy. So be on the lookout for that.
Shadwen PC Gameplay
Image Gallery