The Biggest Horror Games of 2016 : Page 9 of 13
Updated: 12 Sep 2016 10:35 pm
Yeah… This is gonna suck…
9) Allison Road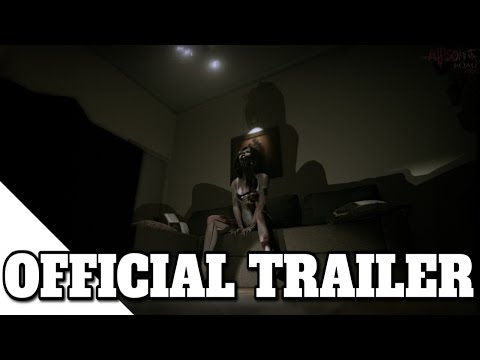 The official trailer gives barely a hint of the horror in store.
I'm sure most of you remember P.T. and Silent Hills, and the frankly amazing levels of idiocy Konami showed when they pulled P.T. from the Playstation store and cancelled Silent Hills. Well, Lilith Ltd definitely remembered, and decided to make a spiritual successor to P.T. in the form of Allison Road.
You wake up with a splitting headache and explore your house. It's clear something bad has happened, but you're not quite sure what… And it seems something might be haunting you…
Allison Road takes P.T.'s formula and expands it into a full game, since Konami couldn't be bothered. As such, the gameplay is very similar. Walk around a house and piece together what's happened, and try not to get killed by the shambling mass of dead thing that follows you around.
This game has been praised, not just for reviving a game that only an idiot would cancel, but for doing it in an original way, looking fantastic, and, well, being scary. Allison Road is set for release in late 2016.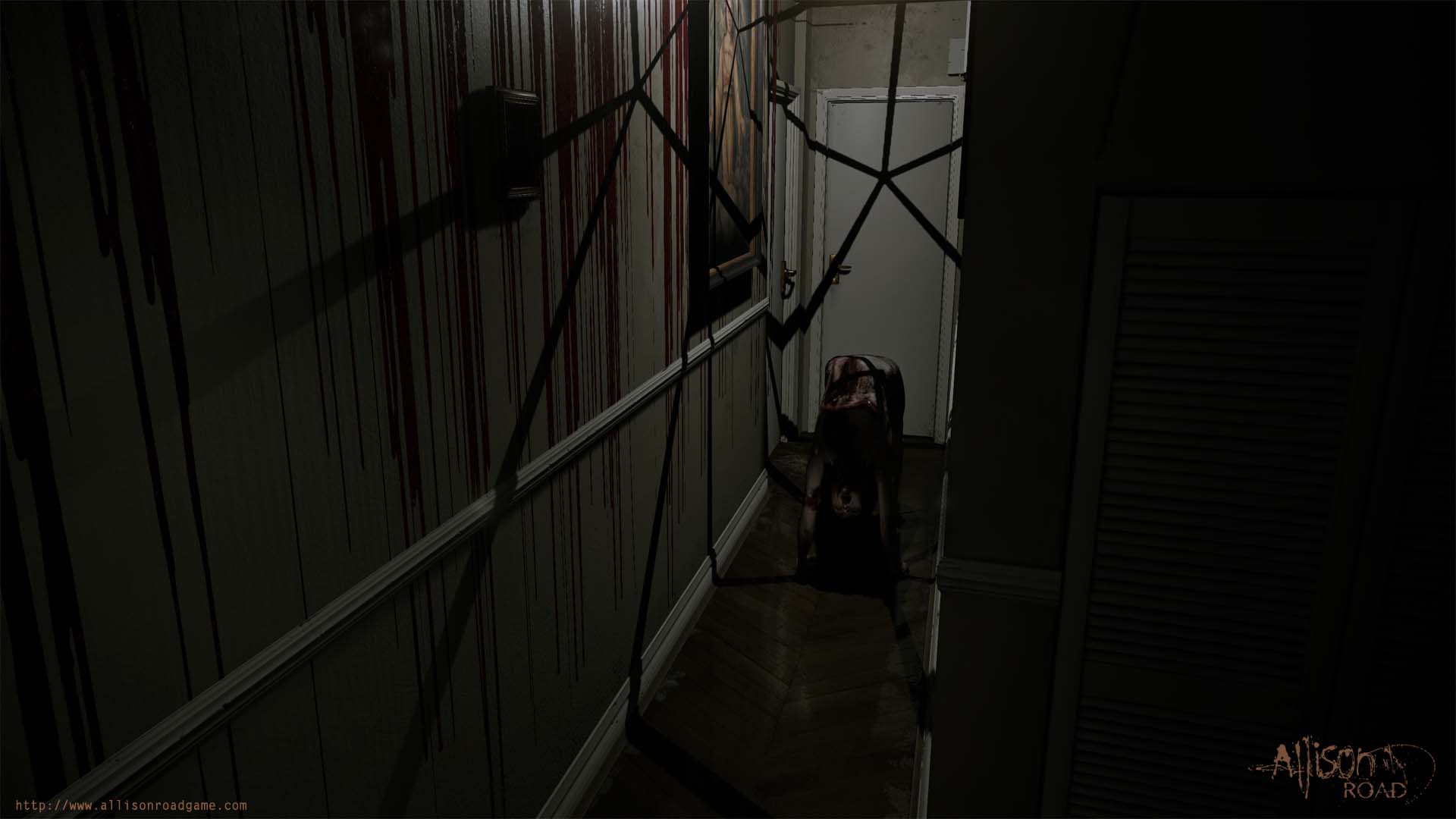 Hey look, it's the shambling mass of dead thing ominously lurching down the hall!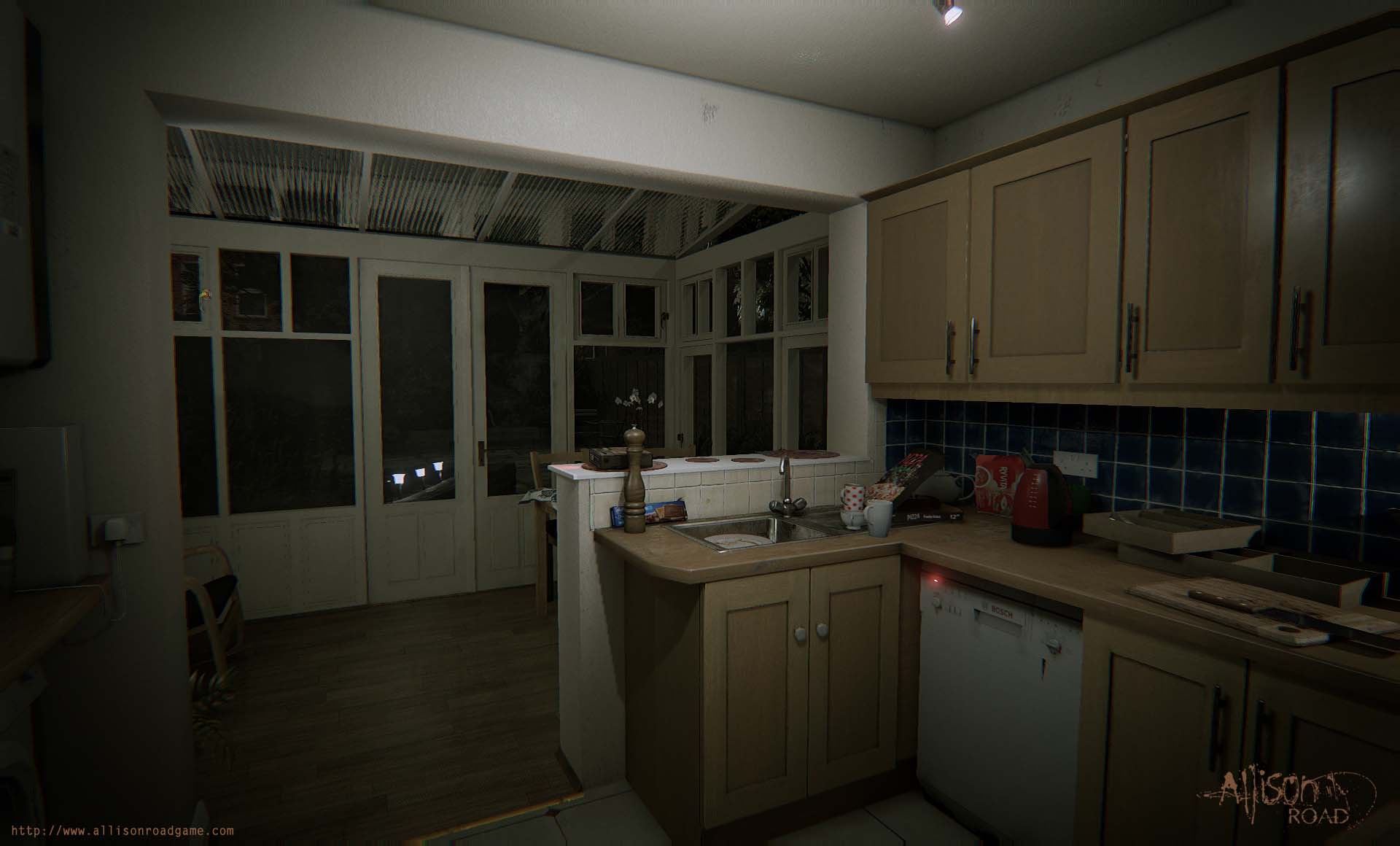 I know I'm being hunted by a mutilated ghost zombie thing, but I just have to stop and appreciate how great the kitchen looks.