E3 2015: Announcing The Top 20 Hottest PC Games And Their Release Dates: Page 8 of 20
Updated: 18 Jun 2015 10:41 pm
E3's best PC games 2015
13. No Man's Sky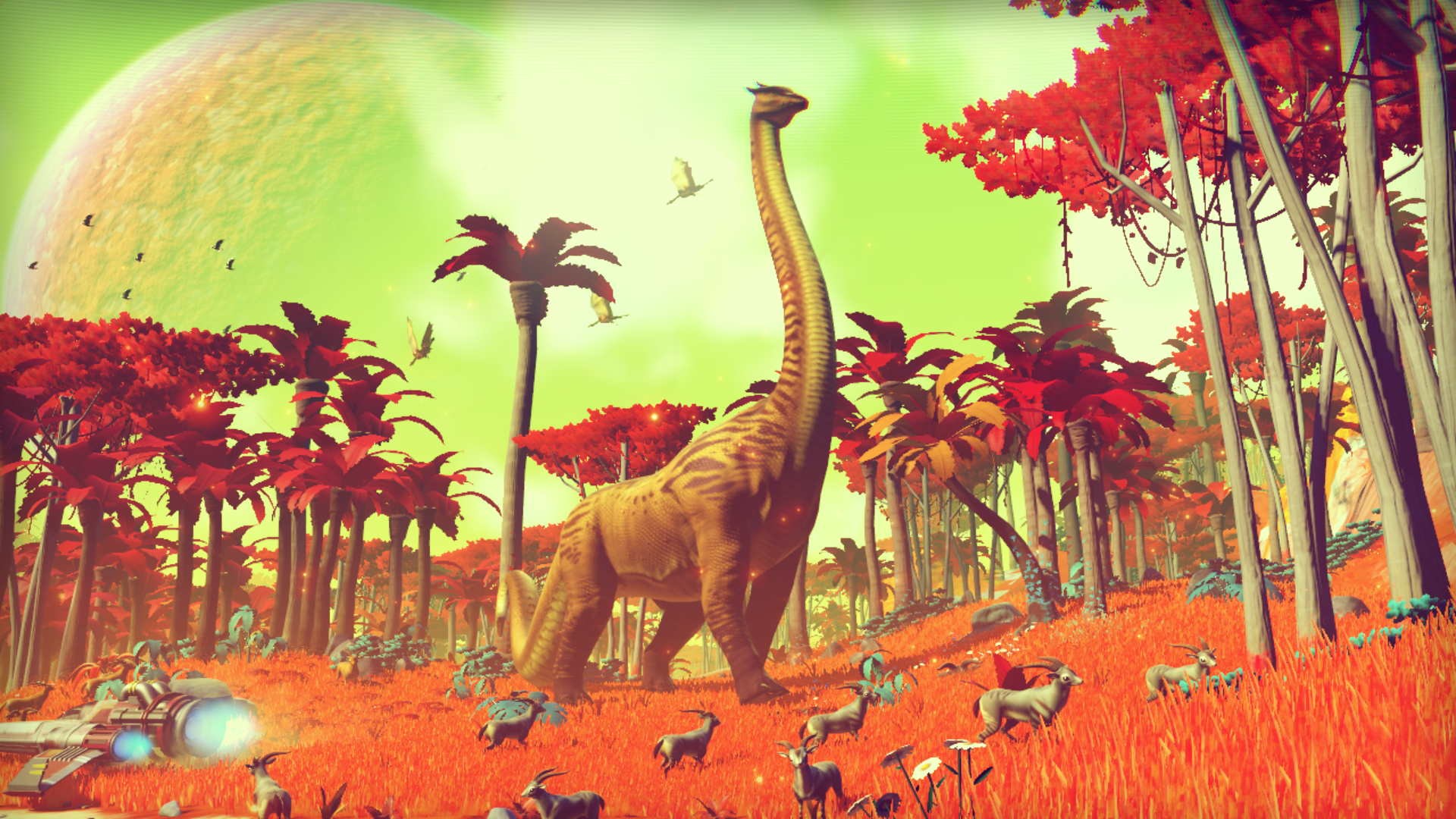 Some planets can be like Jurassic Park
No Man's Sky is a universe size sandbox game that allows players to explore an entire universe. The scale of No Man's Sky is gigantic. The universe is filled to the brim with galaxies made of solar systems that each have several planets players can explore. Each individual planet will also have its own form of life and ecosystems. Players can leap out of their starships and explore planets from a first person perspective, or they can fly around the system in their spaceship. All terrain is destructible and wildlife can be killed by the player.  
PvP can occur through either ground battles or Interstellar battles. For interstellar battles, players can pilot ships that range from the size of a small fighter to massive battleships, while on the ground, players will have access to a variety of weapons to shoot eachother with.   
While this may seem hard to believe, watching everything from the Sony press conference is the best way to truly grasp how large the scope of No Man's Sky is. There are hundreds of planets that are made by the game system in No Man's Sky, and as the presenter himself said, there's a good chance some of these planets will never be visited by a human player.
No Man's Sky looks like it will leave other MMOs in the dust when it comes to immersing one's self into a brand new universe.
Release Date: TBA 2015
E3 Sony Press Conference showing of No Man's Sky:
Image Gallery