Elder Scrolls Online Gameplay: 10 Things You'll Love: Page 6 of 9
Updated: 15 Jun 2015 7:37 pm
An elf from Elder Scrolls Online
6. The Baddies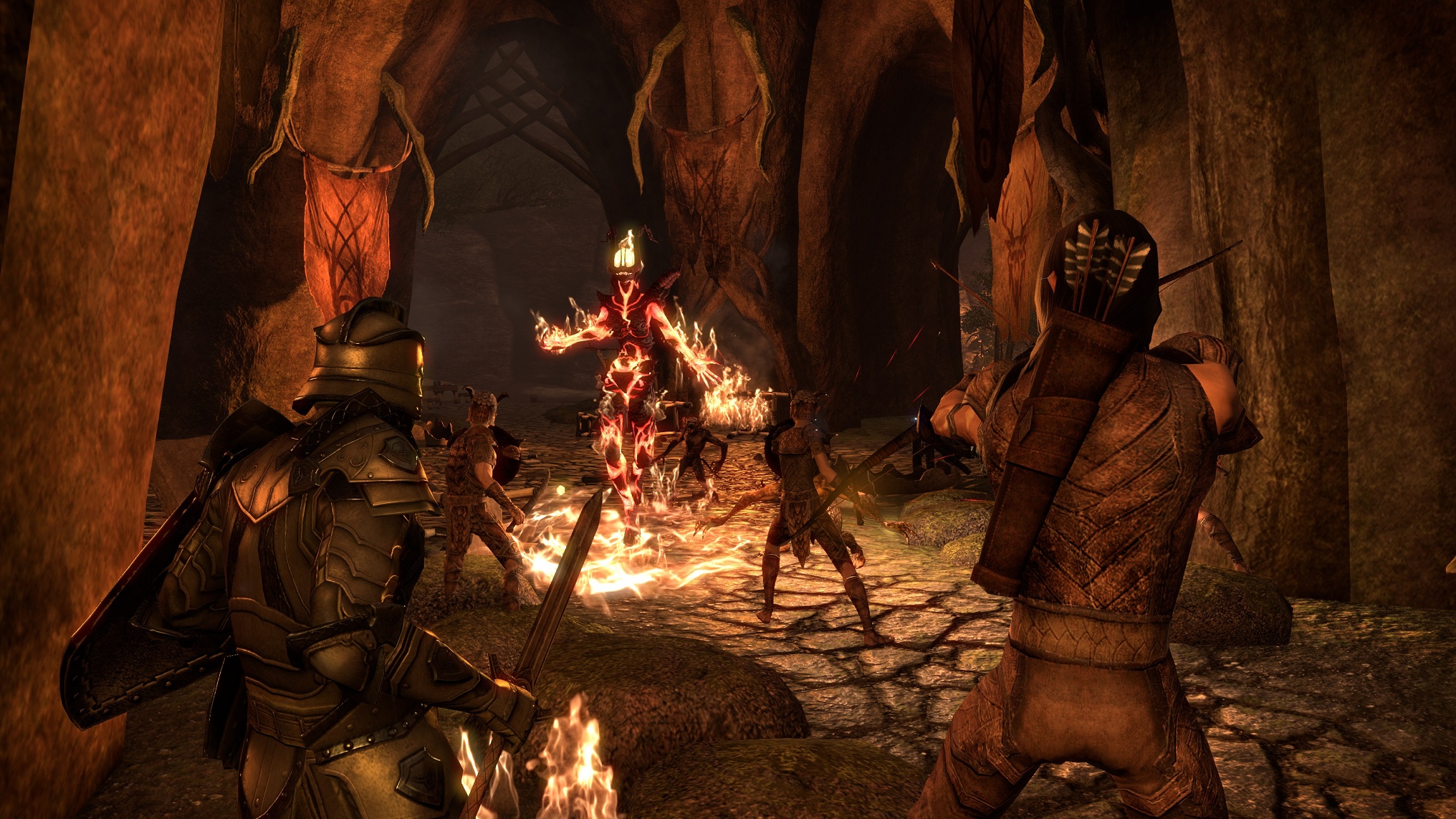 This sort of formation is just what you should expect when fighting enemies.
Although the difficulty has been dropped since the Elder Scrolls Online beta, the game still has a significant challenge. Groups of enemies have a habit of playing smart, with archers and mages running from the initial encounter to let their warrior buddies soak the damage while they deal it.
But, it's not an insurmountable challenge. The Elder Scrolls Online gameplay is tough, yes. However, it's not so tough as to be restrictive to those who play it. It's tough to the point that it's rewarding. You'll love the rush you feel when you outsmart enemy and snatch a win using the easy to master combat I mentioned before.
Image Gallery