Fallout 4 Gameplay: 10 Things That Make This Post-Apocalyptic RPG Great: Page 3 of 10
Updated: 16 Apr 2016 1:11 am
Worn, torn, and ready for more.
8. Deadly Boss Fights
Everything is out to get you in the Boston Wasteland. But nothing will rattle your nerves like an encounter with one of the game's many menacing bosses. Super mutant behemoths, rough and tough leaders of raider gangs, horrific creatures, and veteran killers are ready to put you down.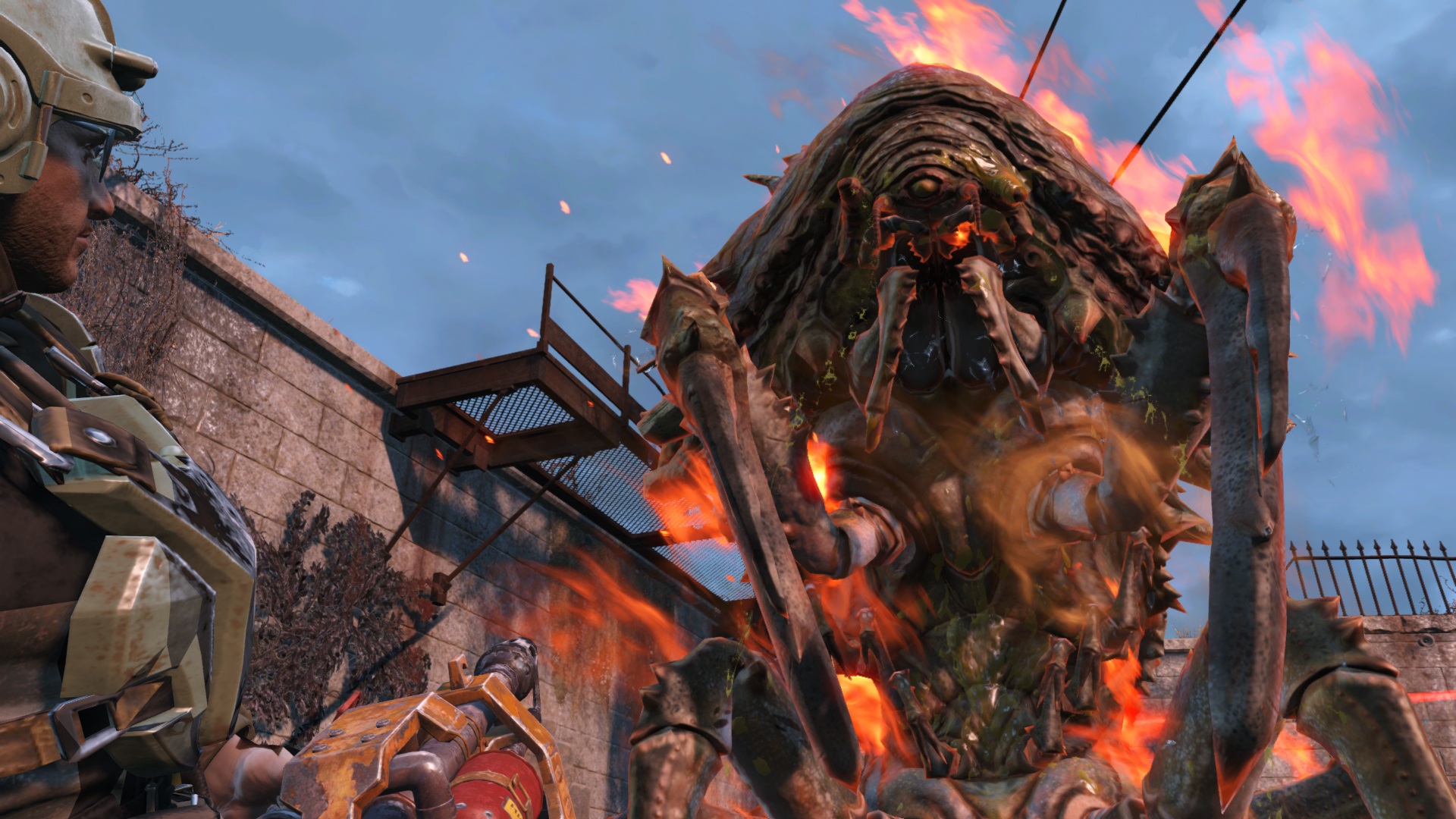 Where's Godzilla when you need him?
Battles with Fallout 4's worthiest adversaries are as action packed as they are deadly. You'll be pushed to your limits as you employ every skill, item, and weapon in your arsenal. You'll die—a lot—only to come back to the fray faster, harder, and with a fresh strategy in mind.
Think you can take the bosses of the wastes? Good luck scraping yourself out from under a behemoth's shoe!
Image Gallery