The History of Video Games: 11 Interesting Facts You Didn't Know: Page 10 of 11
Updated: 05 Feb 2016 10:13 pm
A journey through the ages!
10. 2002 – 2008:
The Creation of Steam, the Online and Handheld Gaming Explosion, the Music Game Madness, the MOBA Revolution
In the early to late 2000s, handheld gaming hit its stride. Online games were becoming huge, thanks in part to the digital distribution platform Steam and a certain Blizzard game. Players were also finding new ways to experience games courtesy of an array of innovative controllers, such as dance mats and "guitars."
In 2002, the US Army published the PC title America's Army – a first-person shooter that was both a game and a recruitment tool.
Blizzard unveiled the beloved medieval fantasy RTS, Warcraft III: Reign of Chaos, in 2002. The following year, its equally well-received expansion, Warcraft III: The Frozen Throne was released.
In 2002, Gravity released its MMORPG, Ragnarok Online in South Korea. The game later spread to Southeast Asia, where it became many a gamer's first real taste of the genre. Its astonishing success opened the doors for many other South Korean MMORPGs in the region.
Activision released Infinity Ward's military shooter, Call of Duty, in 2003. Some of its technological innovations included having numerous A.I. soldiers and tanks accompany the player in battles. Being part of a computer-controlled army gave the experience authenticity that previous military shooters failed to achieve. Its success would further energize the first-person military shooter genre, and transform Call of Duty into an unrivalled industry giant boasting numerous sequels and spin-offs on a variety of platforms.
Fans would heavily mod Warcraft III. One significant mod was 2003's Defense of the Ancients (DotA), a game that focused on hero battles and Warcraft III's RPG elements. DotA's astronomical success single-handedly popularized the MOBA genre, and was instrumental in the invigoration of eSports.
In 2003, Valve introduced Steam, an online digital distribution service that enabled users to purchase, download, and update PC games. The platform was a success, eventually seeing thousands of game releases and more than 125 million users.
Nokia unveiled its own portable gaming system in 2003 in the form of the N-Gage to tap into the growing enthusiasm for mobile games. It cost between $179.99 and $299.99.
Blizzard's MMORPG, World of Warcraft, was released in 2004 to incredible financial and critical success. With thousands of quests, numerous unique classes, vast and beautiful worlds to explore, and mythic lore, the game hooked Blizzard devotees and made millions of new fans. It eventually made the a Guinness World Record for popularity among MMORPG fans, earned Blizzard more than 10 billion dollars, and boasted over 100 million player-created accounts. At its peak popularity, it had around 12 million subscribers. World of Warcraft caused an MMORPG explosion, with a surge of developers creating similar games in an attempt to match its success.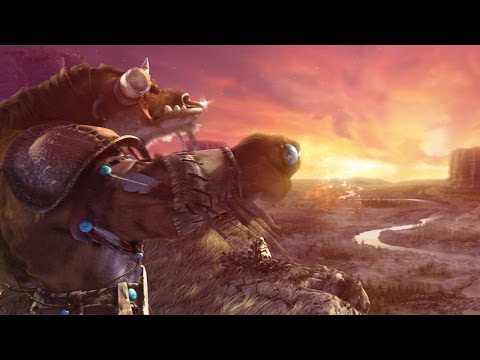 In 2004, Nintendo launched the Nintendo DS, officially bringing about the seventh console generation. The Nintendo DS was a portable console device boasting two screens: a touchscreen which could be interacted with using a stylus, and a screen purely for displaying visuals. The system was hugely profitable, ensuring that Nintendo remained the dominant force in the handheld market. Today, it remains the second best-selling game console of all time with over 154 million units sold.
In 2005, Sony entered the handheld gaming industry with the release of the PlayStation Portable (PSP). A popular console, it would eventually sell over 82 million units.
Microsoft's launch of the Xbox 360 in 2005 was the biggest reveal of the seventh generation of home consoles, yet. Costing between $299.99 and $399.99, it would eventually sell over 84 million units.
Publisher RedOctane released developer Harmonix's music rhythm game Guitar Hero for the PlayStation 2 in 2005. Like GuitarFreaks, it used an electric guitar-shaped controller. A marvelous success, it launched a series that would eventually make over $2 billion, and made rockstars of wannabe guitarists worldwide.
Tetris would find its way to the PlayStation Portable, as well as Blackberry, iOS, and Android devices. It would become the best-selling video game of all time with over 100 million copies sold around the world.
In 2006, Nintendo released the Wii. It was priced between $199.99 and $249.99. This revolutionary home console used motion-detecting controllers which allowed more physically active interactions with games. Its stable of games also appealed to a broader audience, enthralling even the most casual of gamers all over the world. Despite being graphically inferior to its contemporaries, its strengths made it a hit. At 101 million units sold, the Wii remains one of the best-selling consoles in history. In the following years, Nintendo's competition would try to imitate the Wii-mote, but they would fail to capture the charm of the original.
2006's Wii Sports, which was bundled with the Wii, would one day become the second best-selling game in history, with over 82 million copies sold globally.
2006 was also the year Sony launched the PlayStation 3. Though it cost between $499.99 and $599.99, it would go on to sell more than 83 million units.
In 2007, the Harmonix-developed music rhythm game, Rock Band, was published by MTV Games. It would be end up a resounding success like Guitar Hero, and also prompt the development of several sequels. That enthusiasm for guitar-based music games was at its zenith.
BioWare's sci-fi RPG Mass Effect was released in 2007. It did remarkably well, and was praised for its story, characters, and its focus on the power of player choice to shape the narrative and game world.
Rockstar Games' open world action-adventure title, Grand Theft Auto IV, was an instant hit when it was released in 2008. On the day of its release, it earned a whopping $310 million. Within a week, it sold over 6 million copies and made $500 million. Though it was hailed as one of the most important video game titles of all time, it was criticized for its depiction of crime, violence, and alcohol abuse.
Image Gallery