Oculus Rift: 11 Interesting Facts about Virtual Reality Gaming: Page 6 of 11
Updated: 25 Feb 2016 5:40 pm
11 things you may not know about VR
6. The horror of "sim sickness"
And how Oculus will be different
Perhaps the greatest concern with virtual reality is "Sim Sickness". This is when what you see and how your mind interprets it don't line up and you become physically ill from the sensation. A good comparison of sim sickness is car sickness.
When the road goes flashing by but your body remains still, your mind knows you are traveling, but the rest of you can't seem to keep up. This causes a disconnect between mind and body that many people have experienced when riding in the passenger seat. Virtual reality used to work much the same way.
Many factors go into sim sickness, such as frame rates and the brains ability to sense fakeness. When frame rates are too slow, your eyes are fooled, but your mind isn't. This usually isn't a problem when in front of your computer, but when fully immersed in a visual world such as VR and nowhere to escape, things can turn ugly fast.
Oculus Rift hopes to overcome the issues of sim sickness by upping the frame rate to a level the brain can get along with. When you mind doesn't have to struggle to keep up with sluggish screen, it should make for a more pleasurable gaming experience.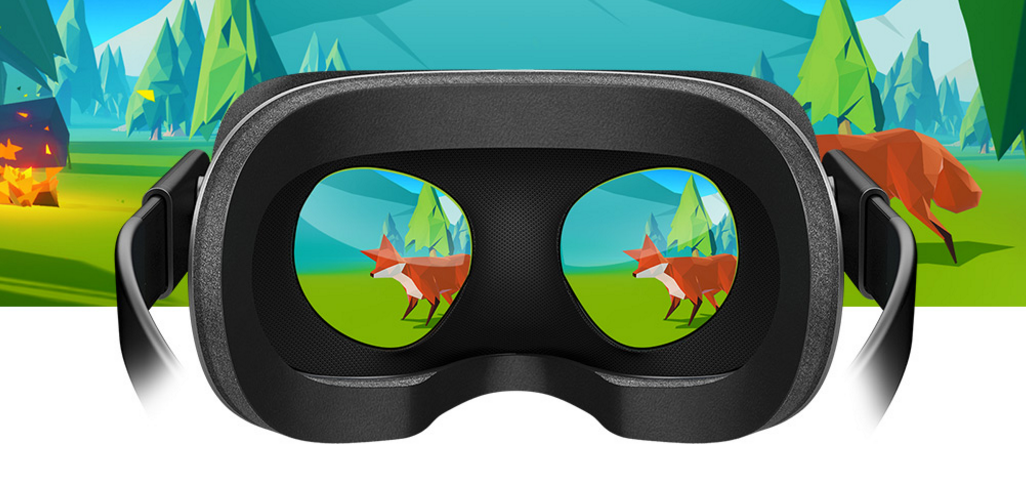 Enjoy all the pretty foxes without vomiting your guts out.
Image Gallery