Oculus Rift: 11 Interesting Facts about Virtual Reality Gaming: Page 10 of 11
Updated: 25 Feb 2016 5:40 pm
11 things you may not know about VR
2. It's affordable
(Sort of)
Oculus Rift is being optioned as a "premium product". This means companies are betting that customers are willing to pay more than they usually would for a gaming console. This makes sense as this new gaming experience is generating a lot of interest, however there are few flaws in Oculus' way of thinking.
The Oculus Rift system will come in at around $599.00 US. This is quite expensive for the casual gamer, but not much more than what a dedicated gamer would be willing to pay for new and exciting tech. However the problem there lies in compatibility.
Even though companies such as ASUS are ready to go with their "Oculus Ready" computers, these on average cost roughly $1000.00 US. Is Oculus in demand? Yes. Will the supply meet the demand? More than likely. Can the demand afford it or do they even want to? That's still to be seen.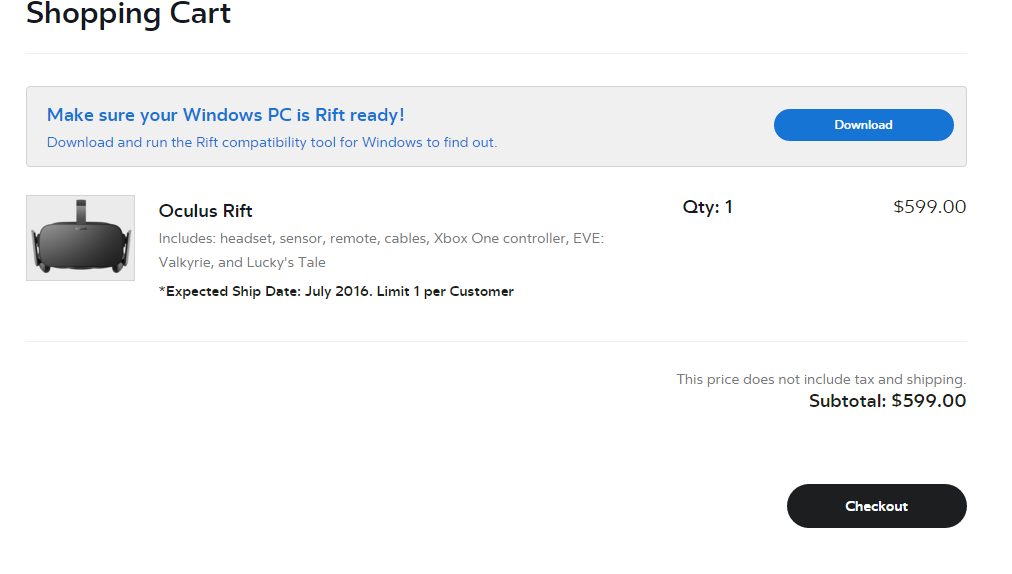 Ouch…
Image Gallery