Path of Exile Review and Gameplay: Page 5 of 7
Updated: 08 Jun 2015 12:32 am
Can you survive Wraeclast?
Skills
I've mentioned the skill tree several times now. What is it really? As I said, in Path of Exile, every character can access every skill. First off, throw out the notion that there are separate skill trees. They all have the same one and it's huge! They all start on different locations and plot their path through it to reach the skills they want.
Now, this is a passive skill tree, meaning that all of these skill just boost your character in some way. They give damage, health, resistance, but no special attack or anything. Now it's time to throw out the notion that you can plan what kind combat abilities you want your character to have. You can't. Best you can do is think of what fields you want to grow in.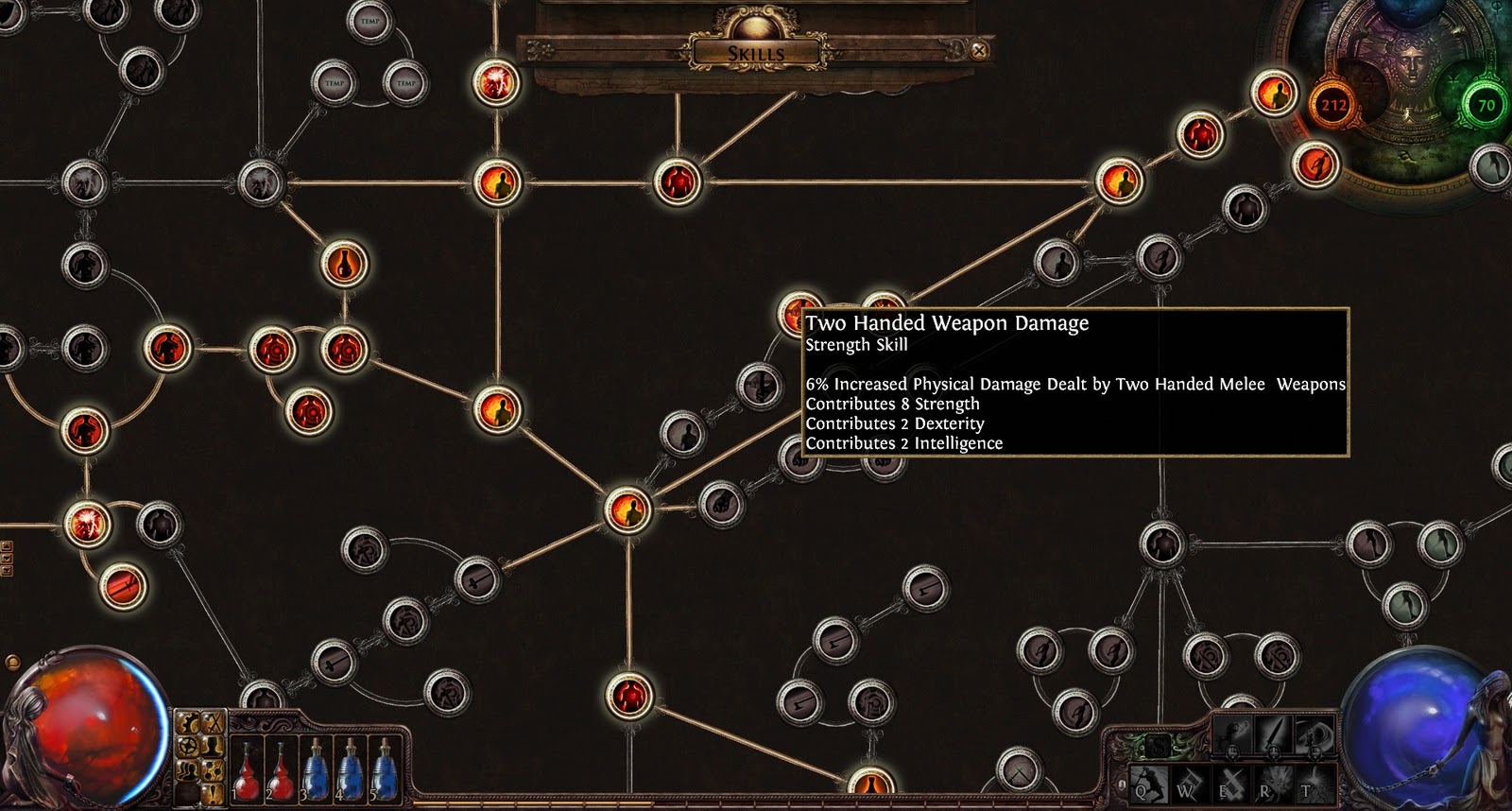 The passive skills are all like this.
For combat abilities, you have to find them. All the active skills are linked to skill gems, which you can socket into items (that means no runes or runewords). The socketed gems will give you their corresponding active skill. These gems will also level with use as long as they're in a socket, so it's a good idea to equip any you can. Even if you don't use it with this character, you may use it with another in the future. Thanks to a shared stash, you can easily transfer them between characters.
Finally, you enhance these equipped skills with so called "support gems". These could boost the damage, add a life-leeching effect, elemental damage and so on. You can see how this gets complicated. Half the fun in this game is collecting these gems, finding the best combination and making them fit your character's build.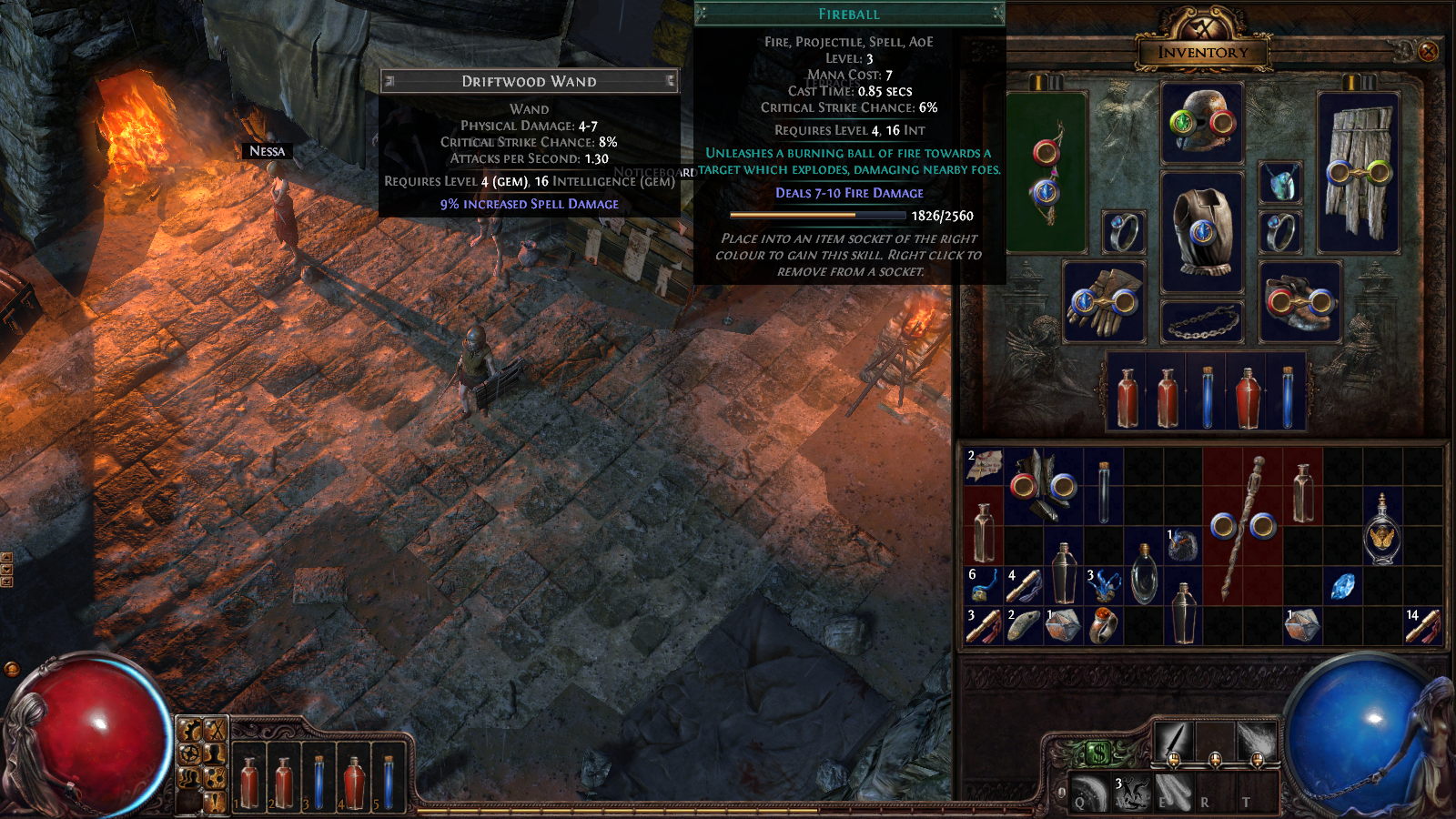 And here's an example of a skill gem.