PlanetSide 2 Gameplay: 10 Things You'll Love: Page 8 of 10
Updated: 23 Aug 2016 10:44 am
Size. Always. Matters.
8. The Ability to Change it Up.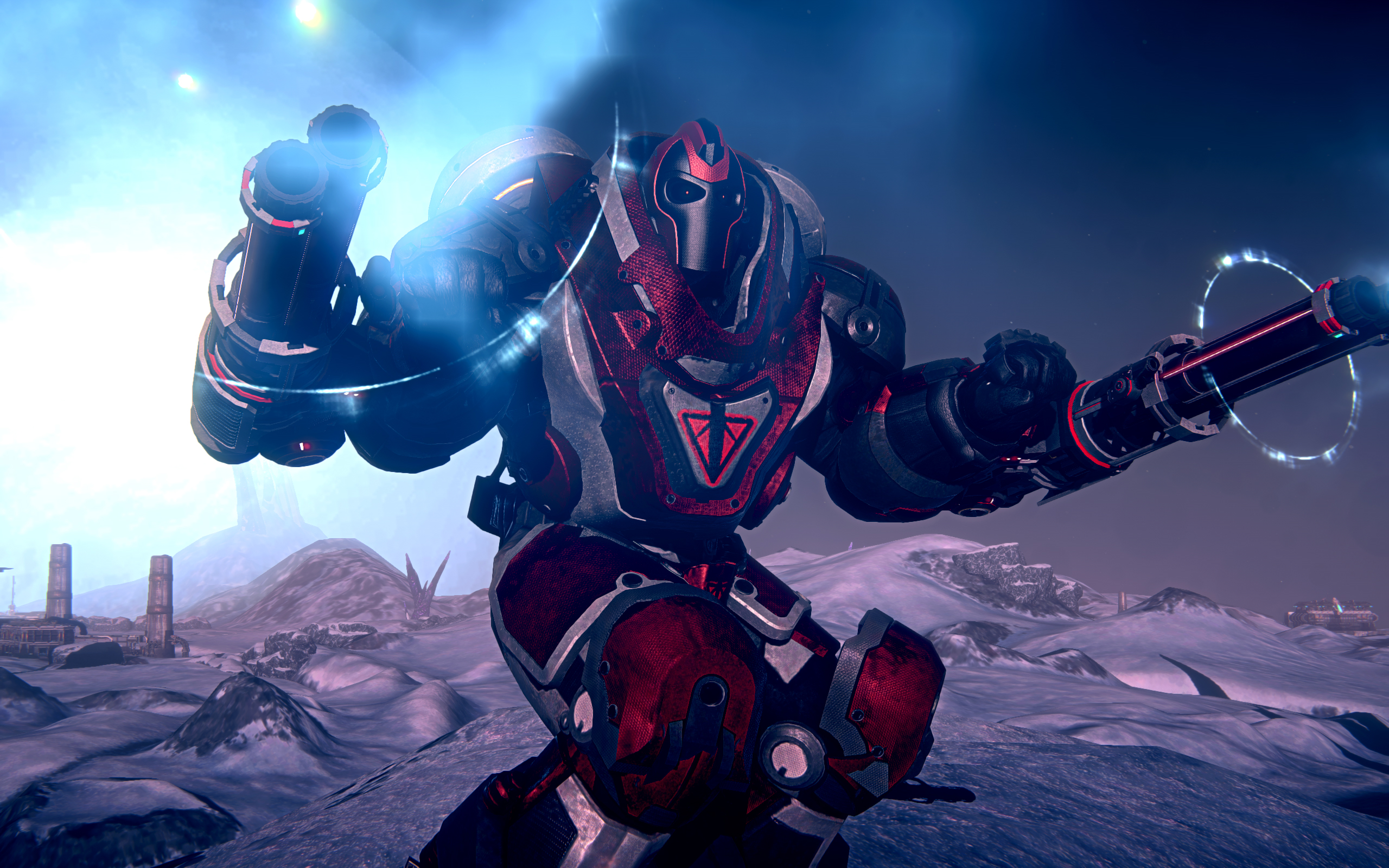 Tired of being meat? Slip into a MAX suit.  This one belongs to the Terran Republic.
When fighting as plain infantry starts to feel a little stale, turn to your nanites. Nanites, a resource that replenishes itself over time until it reaches its cap, are used to construct MAX units, air and ground vehicles, and various consumables such as grenades and ammo packs.
Use them to build a fast yet fragile all terrain vehicle, speed into a group of your enemies, and run them all over. Grab a tank or sunderer and go on a nice drive through the countryside playing chicken with other armor, or take to the skies and rain down destruction. As long as you have the nanites, you have options.
Image Gallery