PlanetSide 2 Gameplay: 10 Things You'll Love: Page 10 of 10
Updated: 23 Aug 2016 10:44 am
Size. Always. Matters.
10. Dirty Tricks: They're Fun. They're Just. Plain. Fun.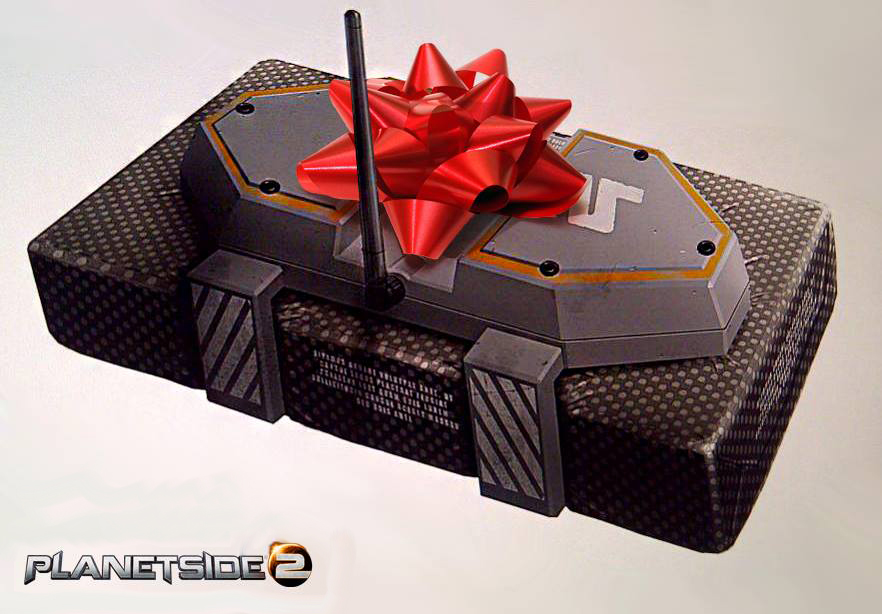 Don't let anyone dull your sparkle, C4 Fairy.
While few things are more rewarding than teamwork and tactics combining to snatch an Alert away from the dominant force on the continent at the last second and achieve victory for the underdogs to the sudden eruption of whoops and cheers over voice chat of said underdogs, the steady procession of names flashing up on your screen from the deaths that your C4-fairy antics have racked up is a joy that feels so wrong yet so very right. Other players may decry your actions as cheap, but there is no denying its effectiveness or the fact that it does take practice and skill to be worthy of the panic that the shadow of a Light Assault Trooper can inspire in anything below it.
But don't let ingenuity stop there. After all, C4 isn't just for Light Assault, and it's a big game full of possibility.
Collide your beefy Galaxy into other aircraft, destroying them on impact, or belly slam ground troops under your Sky Whale-ish might. Use your Scythe to fly into or knock defending players off of the landing pads of a biolab. Cloak yourself and your ATV and plow through a group of enemies like you're bowling for people.
Haters are going to hate, but even when it goes wrong, finding new, creative ways to obliterate unsuspecting opposition can be a hilarious and ridiculously satisfying experience. The bottom line is: explore and have fun.
PlanetSide 2 is fun, free, and functional. It's exciting and intense. It makes you proud of your faction and proud of your server. It's rewarding. And, despite the number of players and sometimes unwieldy cacophony of voices going at once in proximity chat, few (if any) players sit around boasting about knowing your mother in the biblical sense, which is always a plus.
When it comes down to it, PlanetSide 2 isn't just massive. Its gameplay and variety proves that it's also got the moves, and is guaranteed to provide a satisfying experience.
Have stories of your own? Share them below!
Image Gallery