10 Best Sniper Games to Play in 2017: Page 3 of 4
Updated: 02 Sep 2018 1:04 pm
He's got a bullet with your name on it.
2. Call of Duty: Modern Warfare Remastered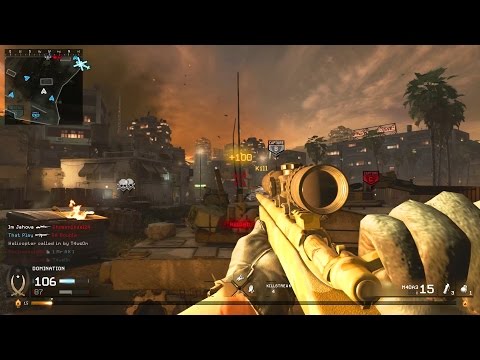 Sniping in Modern Warfare Remastered is thrilling and realistic
Call of Duty: Modern Warfare changed what it meant to be a FPS. Even the illustrious Medal of Honor couldn't compete with Activision's MONSTER of a series. Modern Warfare not only had some of the best multiplayer in the business but some of the best Sniper levels in gaming history.
'All Ghillied up' changed FPS storytelling in the same way Half-Life and Bioshock did. I've also been told that there is another Call of Duty game that comes with Modern Warfare Remastered but these rumors have yet to be substantiated.
Your enemies won't know what hit 'em
The .50 cal sniper rifle is capable of hitting enemies at 7,000 yards away