Survival Horror Games: 5 Reasons Why We Love Them: Page 3 of 5
Updated: 19 Aug 2015 8:39 pm
Got to love that survival horror
3. Fun with Friends
Gaming is always better with friends, but horror gaming with friends is something on a whole other level. While party games are plenty fun and can sometimes get intense, horror gaming in a group isn't to be missed out on.
Whether you and your friends are playing a single player or multiplayer game, it's going to be a good time for everyone. If playing a single player game like Silent Hill or Dead Space then you and your friends can see who can go the longest without getting terrified and killed. Pass the controller with each death and see who reigns supreme.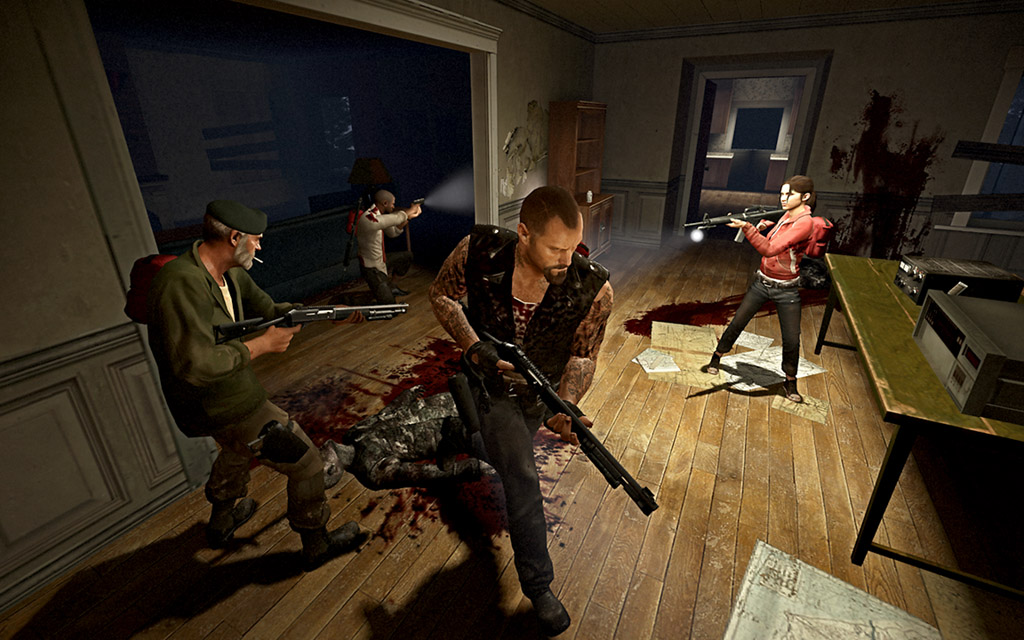 The gang's ready for some slaughter
While playing a multiplayer game like Left 4 Dead or Dead Island you'll need to rely on your friends like never before. Good teamwork and coordination will yield great results and plenty of zombie deaths.
Now you can see who's got the most skill and guts in one gaming session.