Top 10 Games Like Civilization: Page 10 of 10
Updated: 05 Jun 2016 7:38 am
10 different ways to conquer the world from the comfort of your own home.
1) Europa Universalis 4
Akin to the system in Crusader Kings, in Europe Universalis IV, you play as a monarch in a simulated map of the real world as you establish an empire for you and your descendants to rule. What distinguishes it from its predecessor, however, is the massively expanded scope. Instead of being limited to the Middle Ages, in Europa Universalis IV you are able to play all the way up until the Early Modern Period and, to reflect that, North and South America are added to the game map.
Just like our first two items in the list, Endless Legend and Endless Space, the last two items, Crusader Kings II and Europa Universalis IV, also share a mutual developer. Both CK2 and EU4 were created by Paradox Interactive, a longstanding game studio and the origin of many great strategy gaming titles.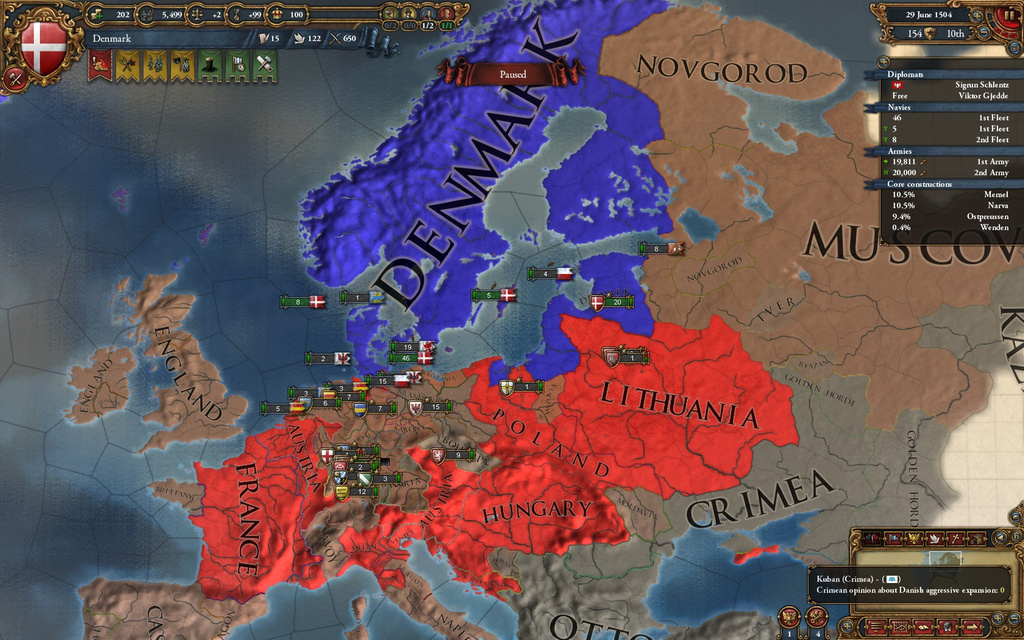 Conquer the warring kingdoms.
Each of the countless different factions in the game are all diverse and unique in their own ways and, like in Civilization, there is a myriad of different ways for the player to achieve victory. There is no strict rule on how to beat the game, but with the tools you are given, you can truly conquer the world if you want to. In Europe Universalis IV, you can build an empire that will stand the test of time. We proudly give this title a complete 5/5.
Conclusion
We hope you enjoyed our list of 10 great strategy games just like Civ 5, readers of Gamers Decide! It was a challenge to find games that were similar enough to the Civilization we all love, but new and innovative enough to give this list a cutting edge. 
When you're talking about gaming, there isn't any other genre as complex and epic as 4x strategy, and we hope we were able to do it justice. Strategy game fans are known to be super passionate about their favorite titles, though, so feel free to speak your minds.
Suggested Reading
1) 15 Best Strategy Games Ever Made
2) 11 Best Space Games to Play in 2016 
3) 10 Best War Strategy Games to Try in 2016 
4) 11 Best War Games to Play in 2016 
Image Gallery