Top 17 'Games Like Sims', Ranked Good to Best: Page 2 of 5
Updated: 06 Aug 2019 10:50 pm
What's not to love about The Sims?
11. Habbo
Habbo, which was previously named Habbo Hotel, is an online social network service. The online community was launched in 2000 and now has users in over 150 countries.
The pixel-style of the game gives it a very unique feel, and players can create an avatar and design their own hotel rooms, from walls and floors to adding different pieces of furniture, as well as meet and interact with other players. It is estimated that 90% of users are aged between 13 and 18, which is no surprise with the slogan "Hangout for teens".
Habbo is free to play, with the possibility of buying virtual currency – credits – with real currency. It is a good game for players who like the social element of game and meeting people from around the world online.
My rating: 7/10
A kissing booth! That's one way to decorate your room!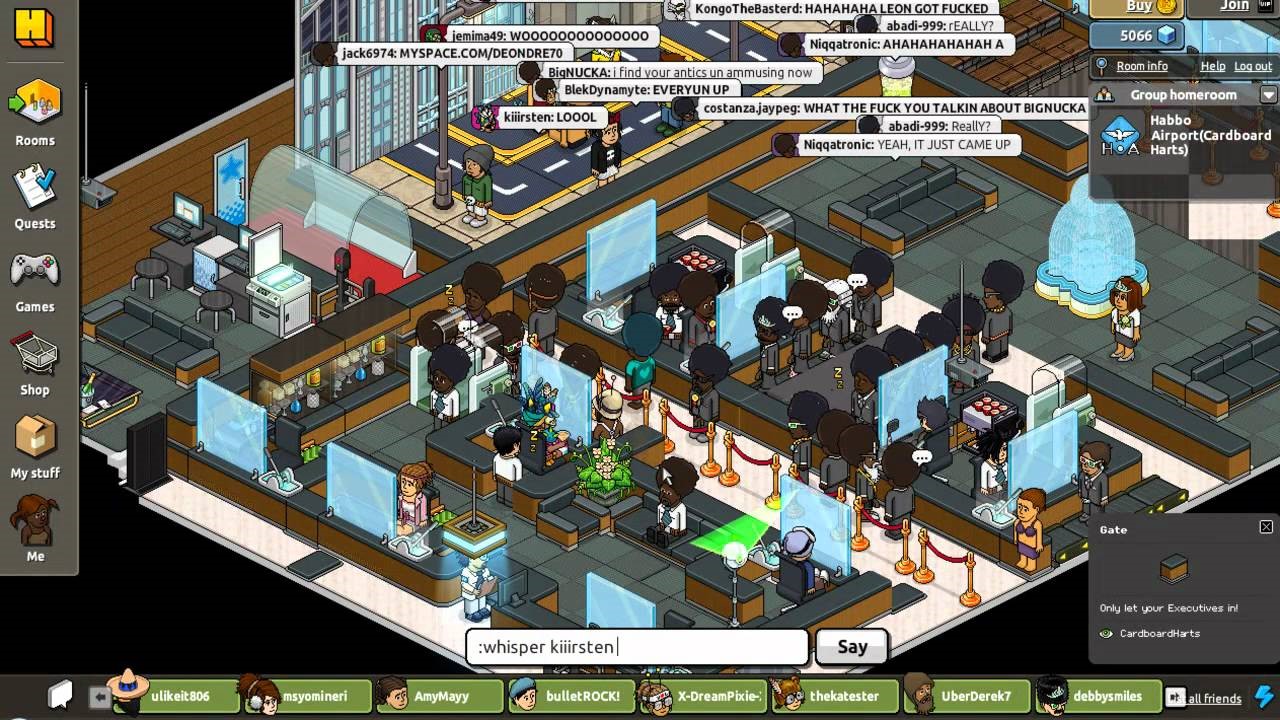 And here, somebody has built an airport – the possibilities are endless!
10. The Sims: Life Stories
The Sims: Life Stories is the first game in The Sims Stories series (which also includes The Sims: Pet Stories and The Sims: Castaway Stories), and it was released in 2007. It uses the same mechanics as The Sims 2, but the game has two ready-made scenarios that players can play through.
It is basically The Sims for those who like to have some kind of goal or storyline, as it also includes scripted sequences with events and situations that are pre-defined. Players can also unlock an open-ended Classic mode, similar to The Sims 2, after they have completed both of the available pre-made stories.
So if you like the addition of having a pre-made storyline to follow and influence through your choices, then The Sims: Life Stories is a good choice for you!
My rating: 7/10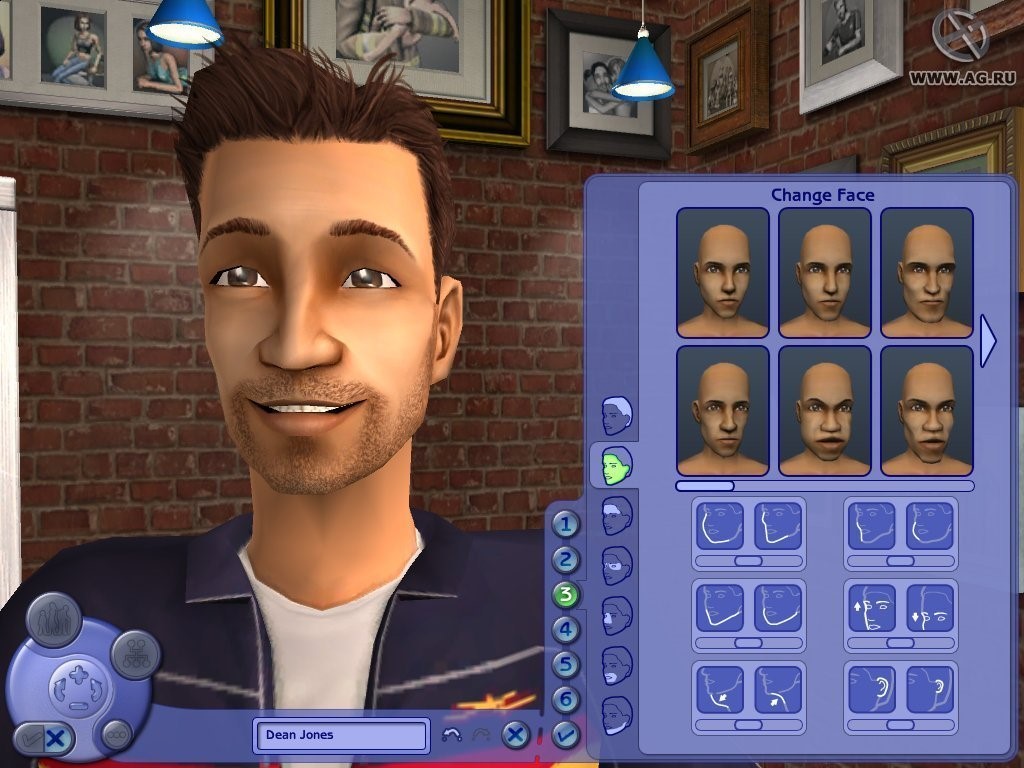 First things first – build a Sim!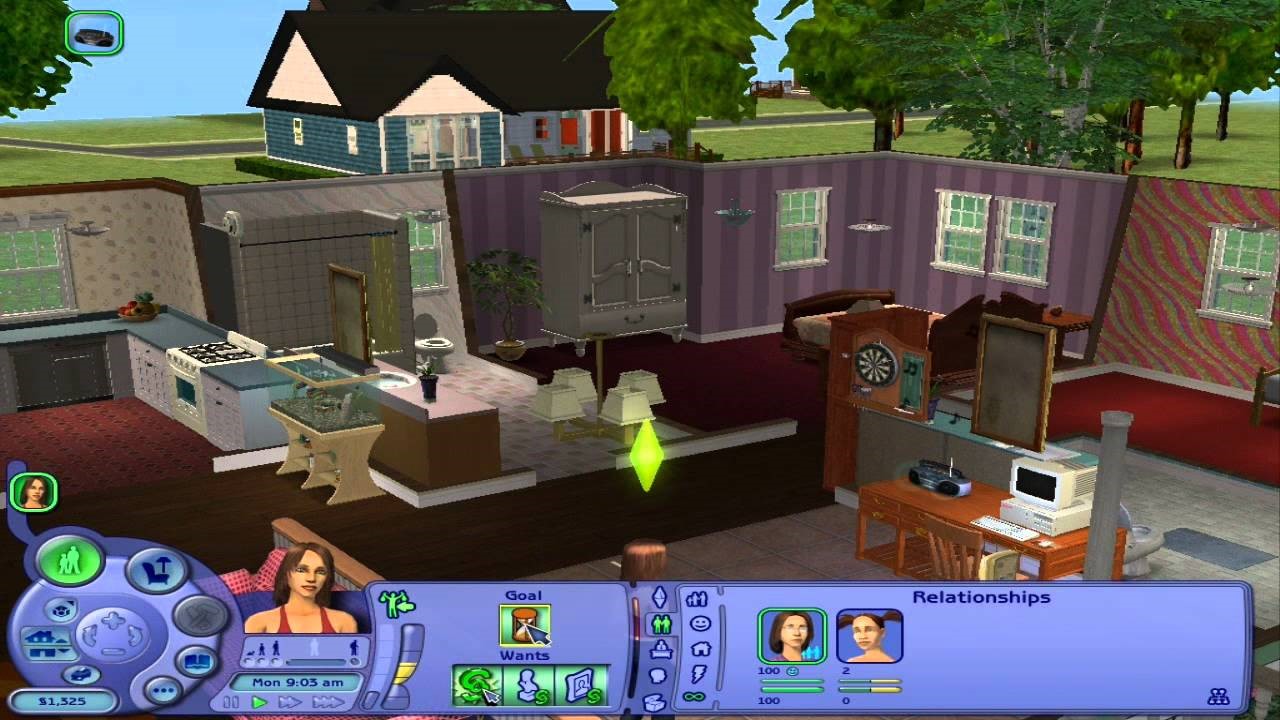 You'll feel right at home if you're used to The Sims 2 controls
9. Tomodachi Life / Miitomo
Tomodachi Life is a life simulation game for the Nintendo 3DS, and it was also developed by Nintendo. Though it is a lot simpler than The Sims, it is not too dissimilar, with the game giving the player the opportunity to edit their virtual player's clothes and more.
Players can also decide on the personality of their character, and the little virtual people can perform several actions, from eating and trying on different clothes, to falling in love with someone and creating a family.
Miitomo, a mobile app for iOS and Android, is also made by Nintendo and has a very similar, but slightly watered down feel compared to Tomodachi Life. It is free to download and play, with the ability to add friends and interact with their characters. Miitomo has a virtual currency, with which you buy more things, such as clothes. Virtual currency can be earned either by asking and answering questions with your added friends in-game, or by purchasing it with real money.
All in all, the two games are a joy to play, albeit rather simple, and they are both great for those who want a Sims-like game to play when out and about and not sat in front of a computer.
My rating: 7/10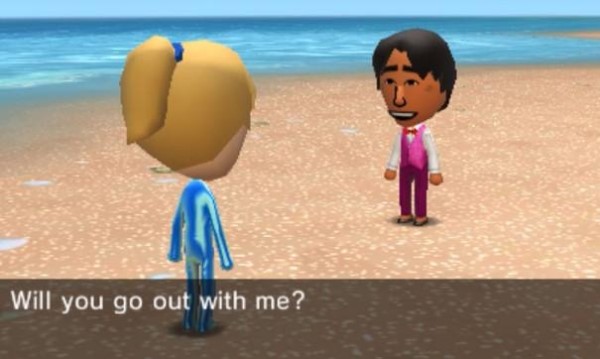 It's somewhat like a soap on TV!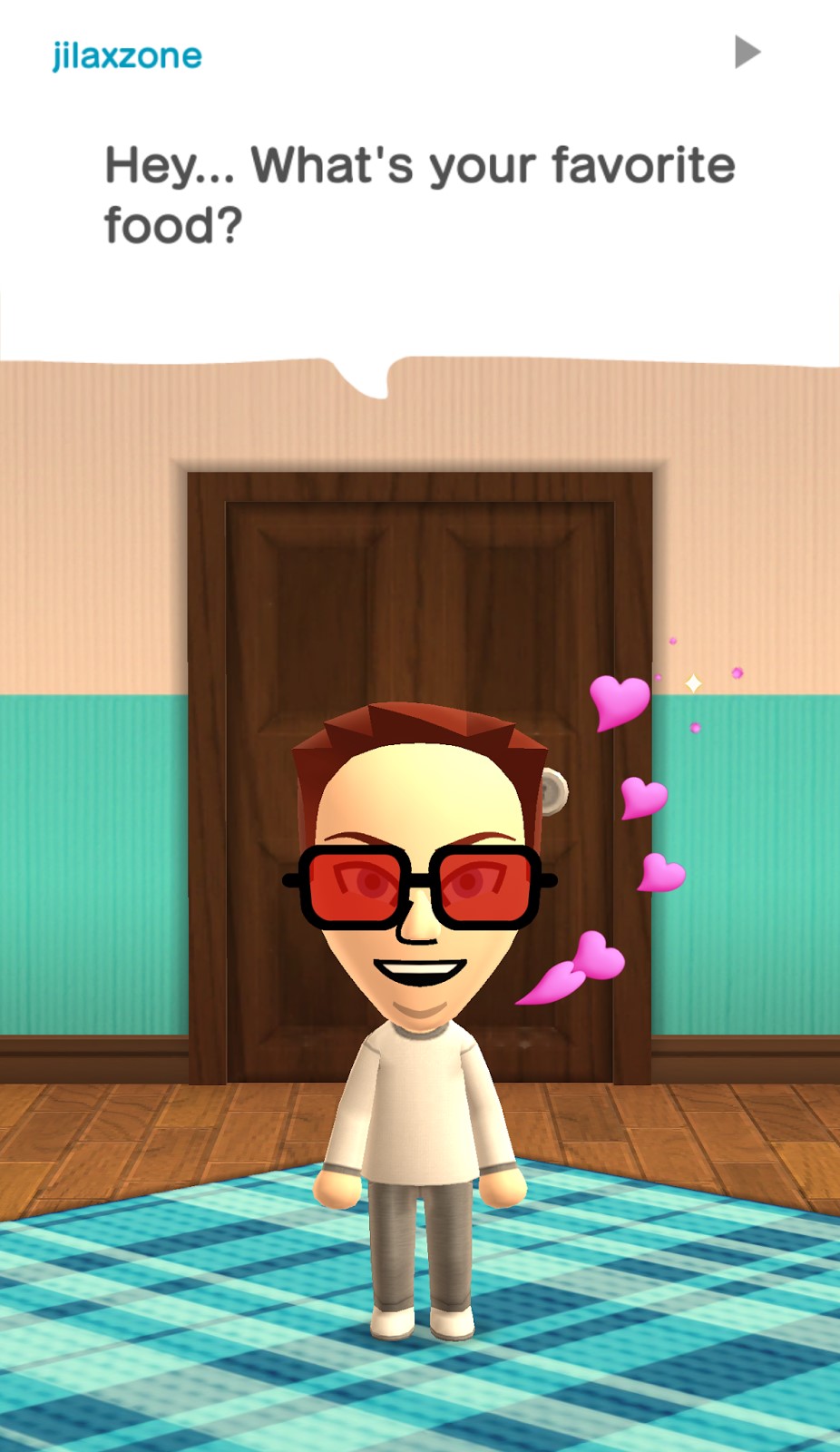 Answer this and get points to spend on furniture and clothes – it's that simple!
8. Second Life
Second Life is an online virtual universe that can be accessed through any standard browser. It was launched in 2003 and within ten years it accumulated approximately 1 million regular users.
Players create a 3D avatar and interact with a variety of things, from places and objects to other avatars. The game has its own virtual currency, the Linden Dollar, which can actually be exchanged with real world currency.
There is no set objective in Second Life, leaving the options open to players as to what they want their avatar to experience. As it is also free to play, Second Life is a great game for those who enjoy The Sims and fancy branching out to other games with the social aspect added to it.
My rating: 8/10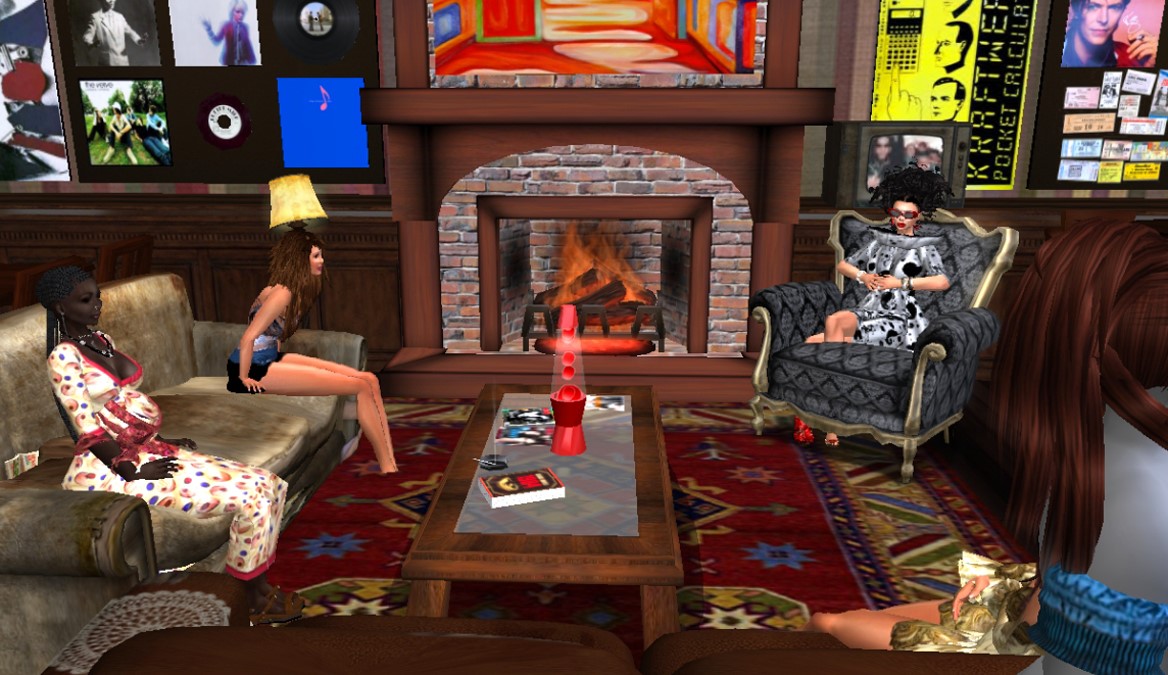 That's a pretty stylish room!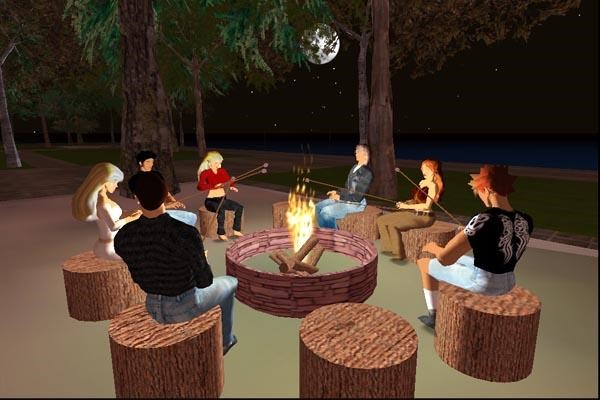 Meet up with friends and toast some marshmallows at a campfire
7. Dream House Days
Dream House Days is available for Android and iOS, and was developed by Kairosoft. The idea behind the game is that you are the landlord of several apartments and you manage the apartments by furnishing them according to what your tenants want.
Though you don't directly control the characters themselves, like you do in The Sims, this game is very interesting due to there being a right and a wrong as to what your tenant wants, and you can gain points, or "tickets", if the tenants are happy enough when they eventually move out.
I personally love the pixel-like graphics, as well as the catchy music. It is a great game for those who enjoy a Sims-like game when they are out and about, with it being an app for Android and iOS.
My rating: 8/10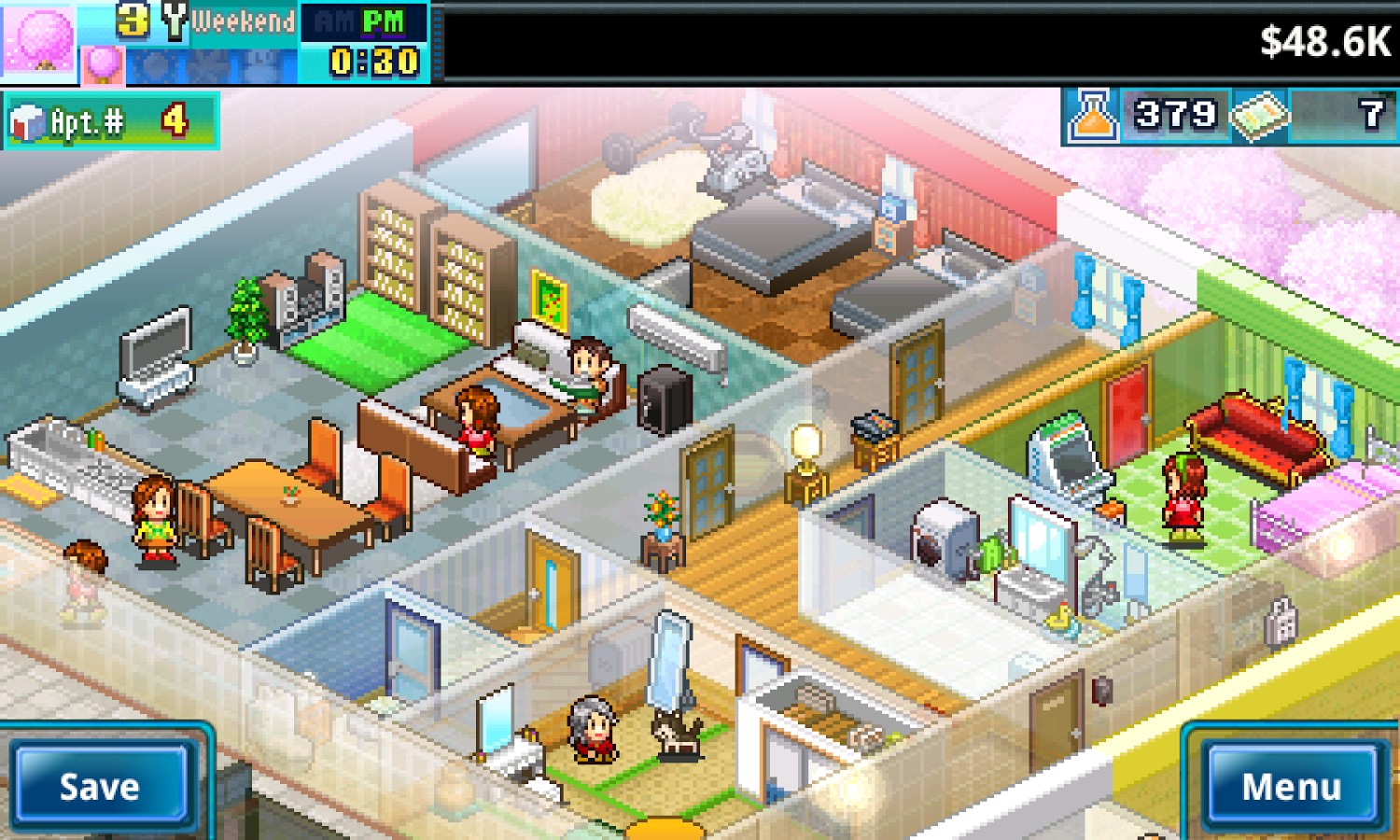 There's a lot going on in your apartments – make sure all your tenants are happy!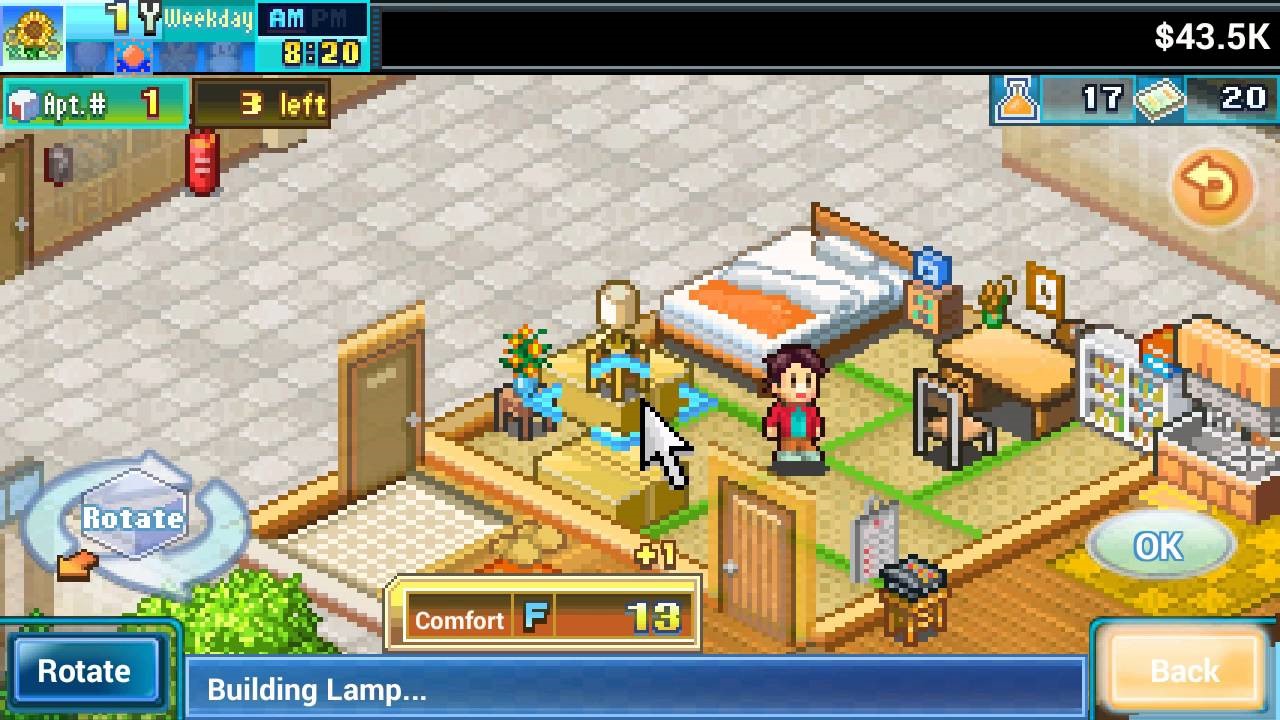 Build furniture according to your tenants' wants