Top 15 Games Like Skyrim. If You Like Skyrim, You'll Love These Games: Page 2 of 4
Updated: 03 Jun 2018 10:05 am
15 games like Skyrim that will please your desire for fantasy and adventure
9) Dragon's Dogma: Dark Arisen
Dragon's Dogma: Dark Arisen gameplay
After getting your heart torn out by a dragon, you come back to life as the "Arisen" to track down and destroy said dragon.  You are also accompanied on your mission by "Pawns" AI-controlled characters who aid in battle as can be issued commands. They will also provide hints and will develop alongside your player character.  Players also have the ability to grab onto large enemies, climb them, and hack away at various body parts as opposed to being limited to simply stabbing them in the ankles.
Dragon's Dogma: Dark Arisen contains the full version of the original game as well as all of the released DLC, including a huge new continent for players to explore, added items, and stronger enemies to defeat.  Plus, there's an antagonistic dragon. Need I say more?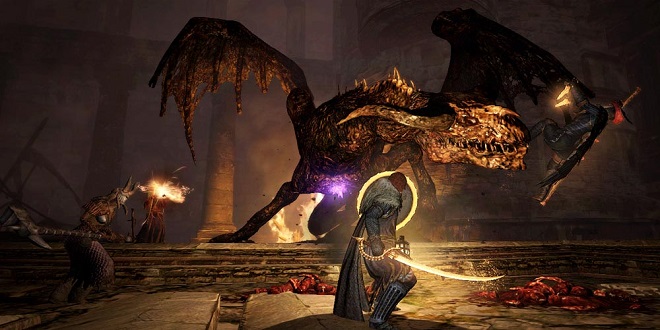 It would have been nice to have a few pawns to carry your bones, scales, and other "burdens".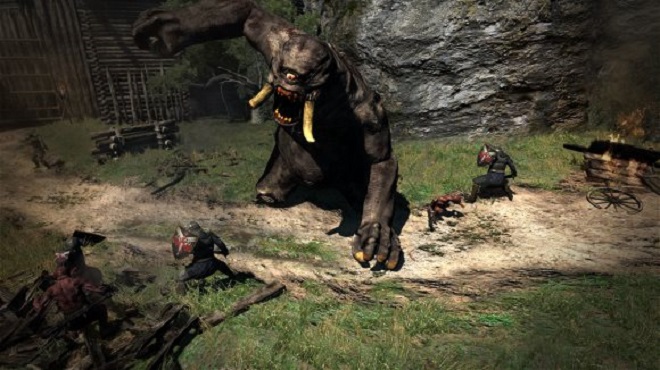 There are plenty of enemies out there that are as strong as they are ugly.
8) Ryse: Son of Rome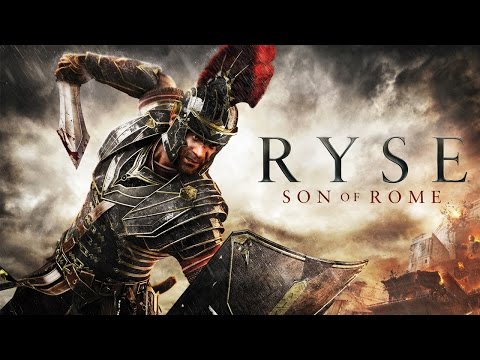 Ryse: Son of Rome gameplay
Take on the role of Roman centurion Marius Titus as he battles barbaric hordes in ancient Britain and uncovers a plot to unravel the Roman Empire. The game emphasizes "flow" in battle allowing players to move smoothly from a recently-slain enemy to engage another as well as quick-time event executions that grant a temporary boon to the player.
For loyal fans of Skyrim's Imperial Legion, the opportunity to bring misery to another group northern ne'er-do-wells can be hard to pass up, particularly since the Imperial Legion draws much of its inspiration and aesthetic from the historical Roman Empire of yore.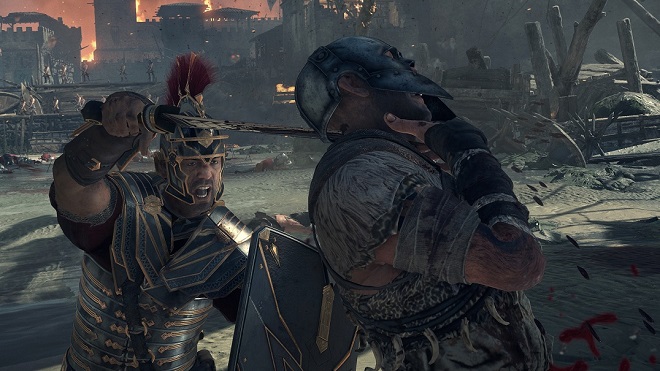 Combat is not the only thing that "flows" abundantly it would seem.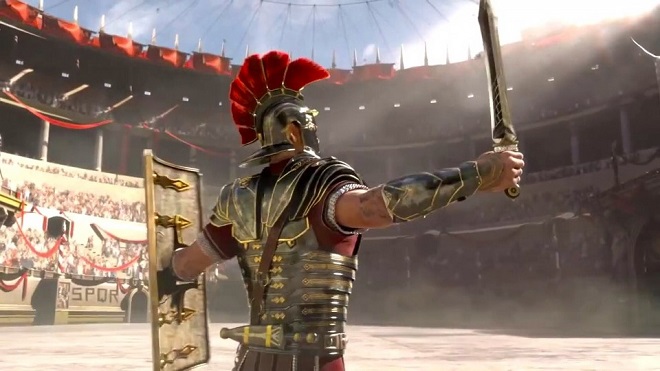 Take me out the Ludi!
7) Mount & Blade II: Bannerlord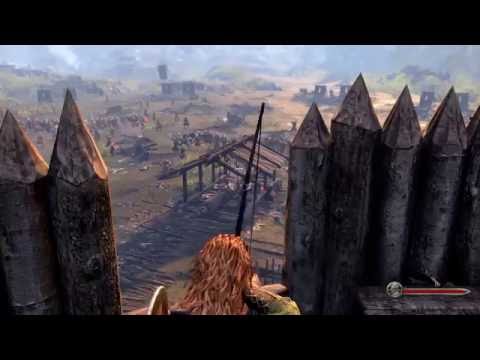 Mount & Blade 2: Bannerlord gameplay
As the Calradian Empire collapses, players will control a single soldier in one of several factions competing and fighting over territory, resources, and other spoils through the use of siege engines, large armies, and other tactics. Players will also be able to craft their own gear and weapons, as well as engage in diplomacy and other types of strategic maneuvering.  
Although a release date has yet to be confirmed, Mount & Blade II: Bannerlord is sure to be an attractive prospect for anyone who enjoyed Skyrim's civil war questline, city sieges, and fort skirmishes.
Lay siege with a little help from your friends.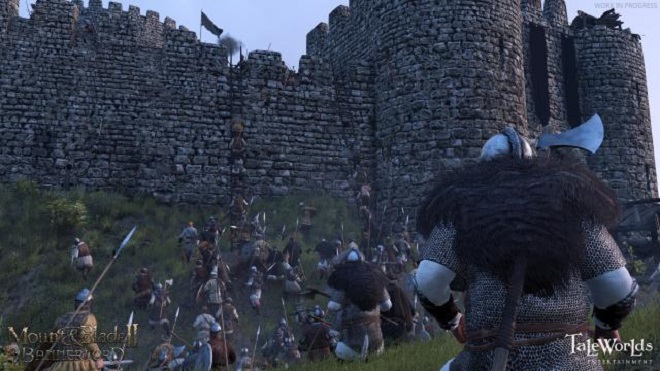 It may not be exactly what they meant by "climbing the ladder to success".
6) Middle-Earth: Shadow of Mordor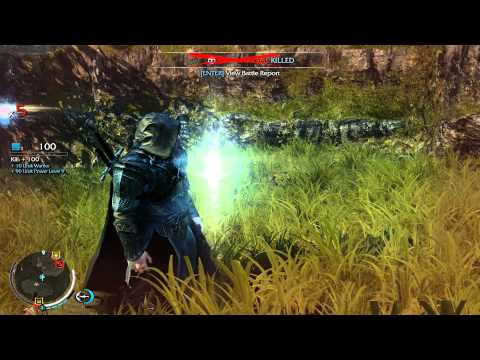 Middle Earth: Shadow of Mordor gameplay
Another title set within Tolkien's Middle-Earth, Shadow of Mordor puts the player in control of Talion, an undead ranger from Gondor whose soul is bound with the wraith of Celebrimbor (an important though somewhat obscure character) on a bloody mission of revenge against the Dark Lord Sauron. A key feature is the game's reactive way in which the orcs of Mordor respond to the player's actions, often developing an unique and antagonistic relationship with the player over time.
While Tolkien lore purists may grumble a bit at some of Talion's over-the-top and, dare I say it, Dragonborn-like abilities, Shadow of Mordor is sure to satisfy those thirsting open-world roaming and copious amounts of visceral and occasionally cringe-worthy (in the good sense) combat.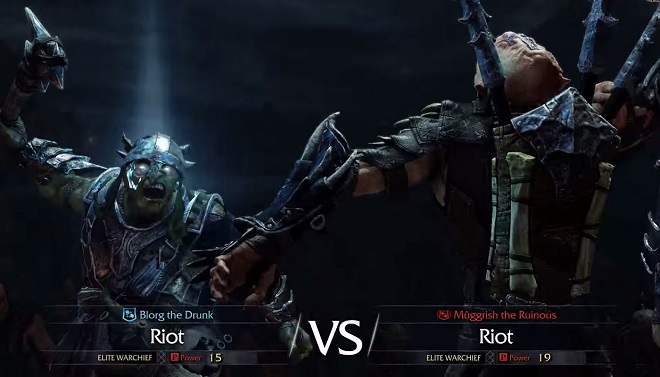 Manipulate orc society by putting your mind-controlled allies in key positions for strategic effect, or stand aside and watch them tear each other apart in a Mordor-meets-Jerry-Springer sort of fashion.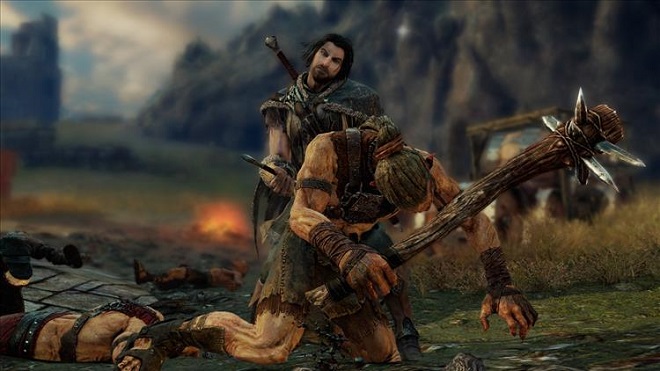 Wreaking bloody havoc among Sauron's orc-hordes can be as entertaining as it is cathartic.