Top 15 Games Like Skyrim. If You Like Skyrim, You'll Love These Games: Page 3 of 4
Updated: 03 Jun 2018 10:05 am
15 games like Skyrim that will please your desire for fantasy and adventure
5) The Elder Scrolls Online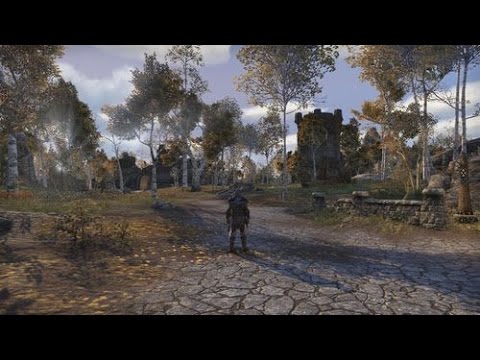 The Elder Scrolls Online gameplay
The Elder Scrolls Online can satiate those who really feel like they must return to Tamriel, allowing players to even return to Skyrim itself albeit within the form of an MMORPG. In ESO, players pick a race and join one of three region-specific alliances vying for control of Cyrodiil and the Imperial City (as seen in TES IV: Oblivion) and can eventually travel to and explore each province in Tamriel, including locales that long-time fans of the series may remember from The Elder Scrolls' more pixelated predecessors. The game also features a storyline set a thousand years prior to Skyrim and features many of the series' familiar guilds and factions.   
Even if the MMO gameplay doesn't directly appeal, players can still go solo for a more traditional Elder Scrolls type of experience.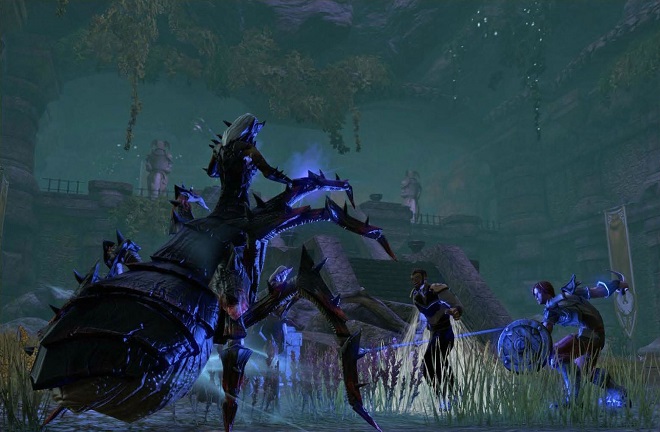 At this point, Elder Scrolls veterans are probably pretty adept at going head-to-head with hordes of Daedric invaders.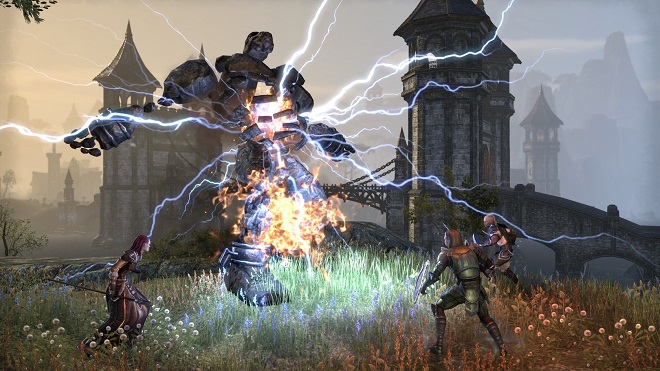 Hold my sujamma for a minute...
4) Dishonored 2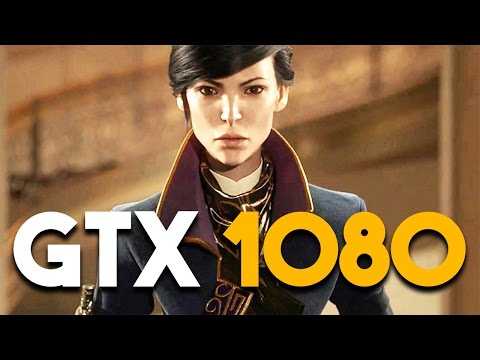 Dishonored 2 gameplay
From cutting a gory swathe of destruction to nimbly sneaking by adversaries unnoticed and everything in between, Dishonored II lets you play as one of two main protagonists, Emily Kaldwin or Corvo Attano, set in an industrialized yet exotic world. Players can also employ a range of supernatural powers or forgo them all together, relying on more conventional and mundane forms of problem solving.
Unlike many of the other games in this list, Dishonored II can be completed with out taking a single life allowing for a more stealthy, pacifist style of play, appealing to players who prefer something a bit more subtle and less bloody.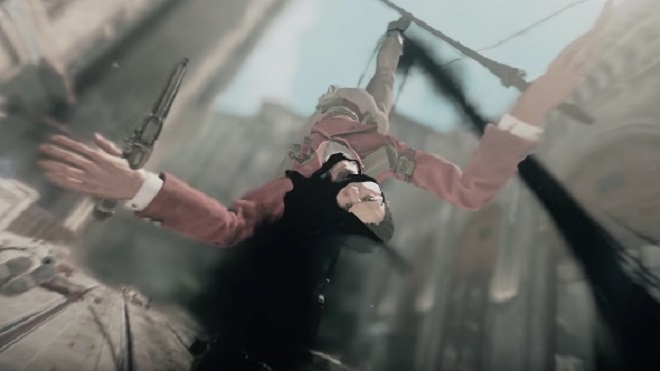 In Dishonored II, you can use your supernatural abilities to deal with foes or...
...you can handle things in a more direct, straight-forward manner.
3) Dragon Age: Inquisition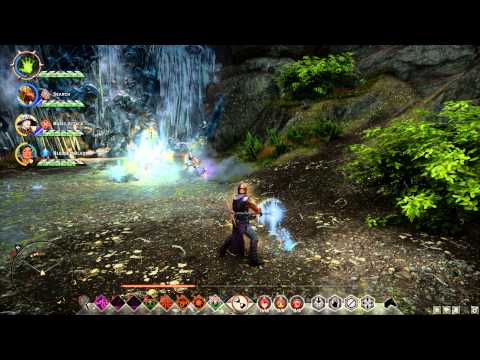 Dragon Age: Inquistion gameplay
A strange rift in the sky above Thedas called the "Breach" is unleashing demonic abominations into the world, and players become the leader of an Inquisition, whose goal is to seal the Breach and also hunt down and destroy a dark being known as Corypheus and the dragon that serves him.
Dragon Age: Inquisition features a larger amount of terrain to explore than both of its predecessors along with appearances of returning characters from throughout the series. Players can take forts and keeps to spread their influence, craft various items, pursue romantic relationships with characters, and make impactful decisions that affect the storyline and the fate of the world.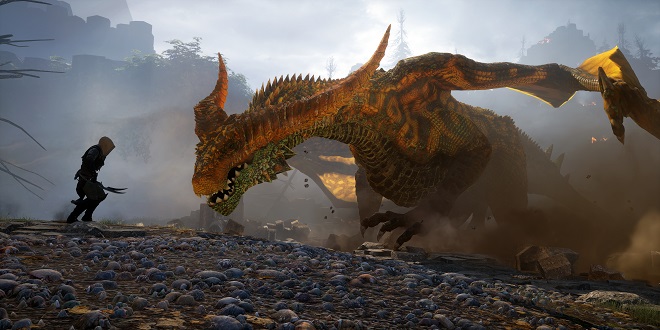 That moment when you realize that two knives may not be enough...
...so you opt for something with a bit more "firepower".
2) The Witcher 3: Wild Hunt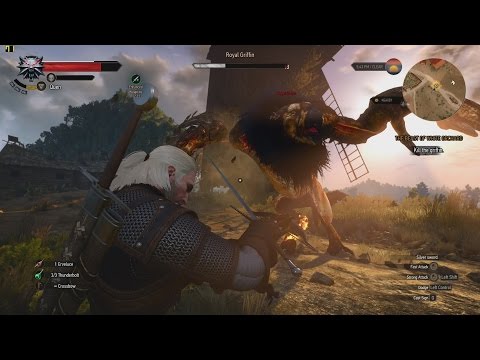 The Witcher 3: Wild Hunt gameplay
Anyone claiming to be a fan of open-world, action-oriented RPG's should do themselves a humongous favor and dive headfirst into The Witcher 3: Wild Hunt if they haven't already. 
Based off of the series of books Andrzej Sapkowski, the game follows their primary protagonist Geralt of Rivia, a renowned monster hunter for hire as he searches for his adopted daughter Ciri, possessing the ability to handily travel through space and time, who is being hunted by a cavalcade of other-worldly wraiths.
While certainly grittier and darker than Skyrim with more mature content (sensitive parents out there be cautioned), The Witcher 3: Wild Hunt offers great storytelling, fast-paced combat, and a multitude of side quests to keep you busy for hundreds of hours. There is absolutely no shame here in trading in your well-worn, horned iron helmet for a snazzy pair of swords on your back for a little while.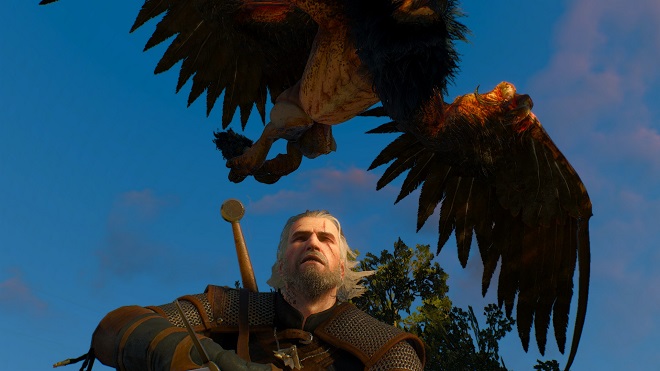 The White Wolf goes up against and dispatches all types of monsters, especially those of the human variety.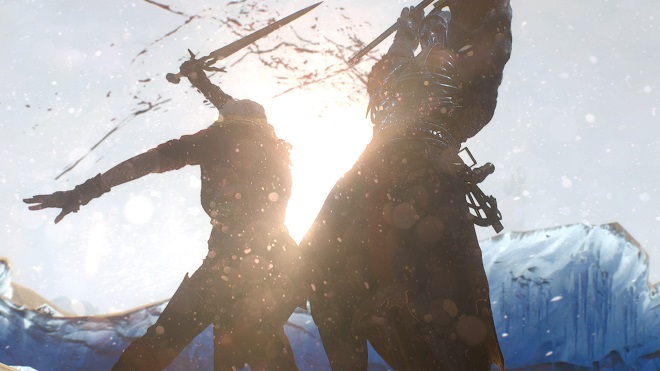 Even though Ciri can't drink potions or use Signs, she can teleport and summon fire from the sky which balances things out a bit.