Top 15 Games Like Skyrim. If You Like Skyrim, You'll Love These Games: Page 4 of 4
Updated: 03 Jun 2018 10:05 am
15 games like Skyrim that will please your desire for fantasy and adventure
1) The Elder Scrolls III: Morrowind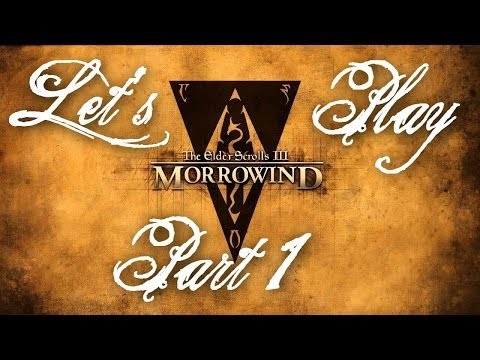 Morrowind gameplay (with Overhaul 3.0 mod for enhanced graphics and sound) 
For longtime fans and aficionados of the Elder Scrolls series, TES III: Morrowind would have likely been their first introduction to the expansive world of Tamriel and its denizens, and newer fans who enjoyed the Dragonborn expansion for Skyrim will recognize some of the bizarre creatures, characters, and locales of the island of Solthiem, many of which were first encountered in Morrowind back in 2002.
Starting off as a non-descript prisoner with nothing to your name, you are left to wander Vvardenfell (the large volcanic island within the province of Morrowind) with no map markers and scant information on what to do next. While some players may find this hands-off approach as well as Morrowind's combat and other game mechanics a bit irksome, the game can be mastered with patience and players will be rewarded with an experience within a rich, strange, and unique atmosphere that later installments of the Elder Scrolls franchise never quite seemed to nail down.
Third-party mods available online can update the game's graphics and textures to a point that's passable by today's standards, allowing it to live on with honorable status alongside other classic titles in the genre.
If you're going to play Morrowind, be sure to pick up the Overhaul mod that enhances the game's graphics and sound.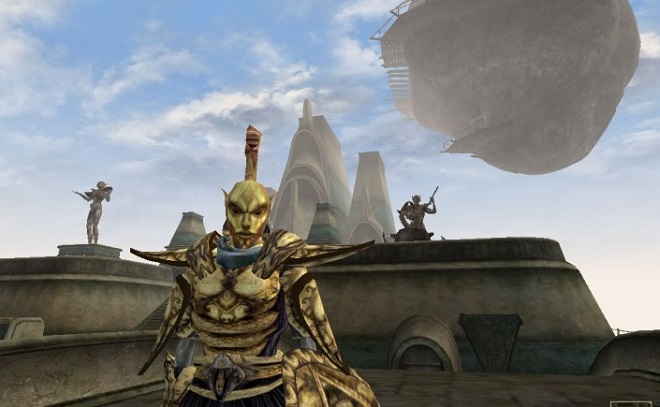 Yes, that is a suspended space rock floating over the city and yes, we're still watching you. Scum.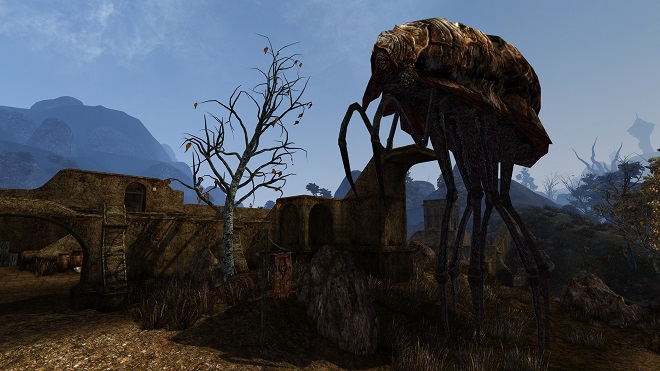 Using the Morrowind Graphics Extender (MGE) mod greatly improves many of the game's visuals. MGE can be found at the Morrowind Nexus site.
While many of us have been trying to squeeze every last bit of content out of Skyrim that we can, it will likely be a long while before we'll get any solid information on The Elder Scrolls VI and even longer for the game to be released itself.  Simply put, we'll have to make do with what we have already or look forward to other upcoming titles in the meantime.
 We'll look back fondly on our time spent traipsing around in the steaming hot springs of Eastmarch, the verdant forests near Falkreath, and the frigid peaks of The Pale, but other worlds await with adventures and characters therein. So with that being said, finish up your mead and grab your sword. We have a lot of ground to cover!
You may also be interested in:
10 Movies Every Skyrim Player Should Watch
10 Things That Make an RPG Awesome
10 Adventure RPG Games You'll Love
Five Possible Locations for The Elder Scrolls 6
The Elder Scrolls V Skyrim Special Edition: 5 Things You Need to Know