Top 17 Best Viking Games Loved By Millions Worldwide: Page 11 of 17
Updated: 05 Jun 2019 6:24 am
Get ready to fight, pillage and raid in these Viking Games.
7. Viking Squad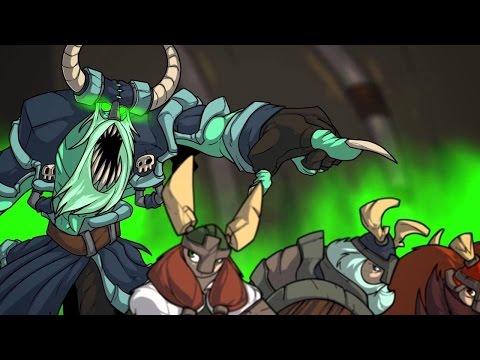 Viking Squad Let's Play with informative commentary
Viking Squad is a lane-based, 2D, beat-em-up, co-op multiplayer game where you and two friends must battle Loki and his minions to retrieve the keystones and open the gates of Valhalla.
Play as one of three Viking warriors and chop, smash, and electrocute your way across the world of Midgar to gather loot, upgrade items, and level up your skills.
The gameplay is reminiscent of other 2D beat-em-ups like Castle Crashers and Final Fight, but what sets the game apart is the awesome-looking art style and Viking theme, as well as the clearly communicated lane system that makes combat a lot more fluid and readable.
The game constantly keeps moving through new action-packed levels, never slowing down and constantly providing new challenges.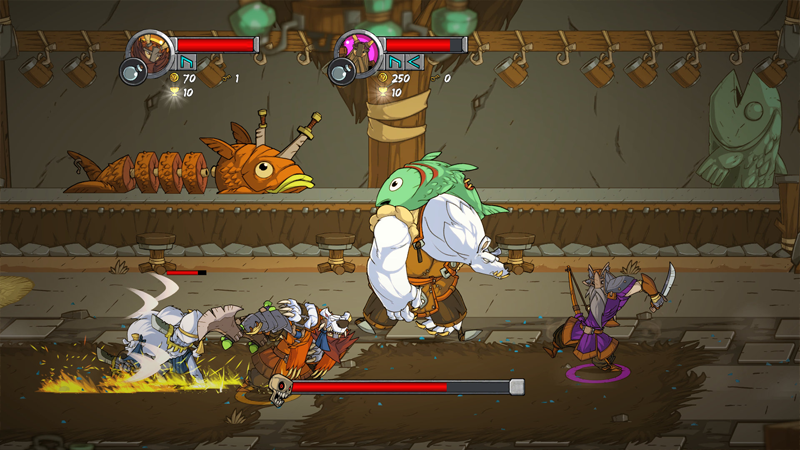 The action packet gameplay is complimented by the stylish and often funny art style, with enemies recoiling in pain using hilarious animations and battleground backdrops filled with fun details and easter-eggs.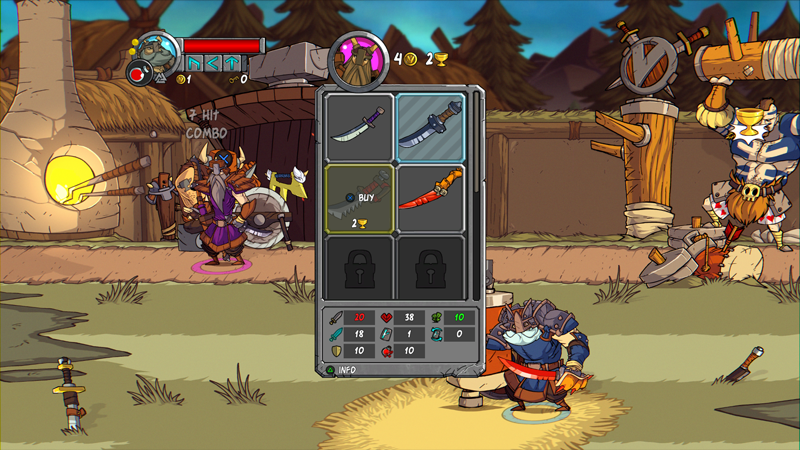 Use the loot gathered to purchase upgrades to existing equipment or completely new equipment. New weapons can have special effects and different weapon types comes with their own sets of pros and cons, potentially drastically changing your playstyle.
Image Gallery