Video Games Live: 5 Reasons Why You Should Attend The World's Greatest Video Game Music Concert: Page 4 of 5
Updated: 25 Aug 2015 9:08 am
Video game music has never sounded this good!
2. The performers
Laura "Flute Link" Intravia!
When Video Games Live debuted on July 6, 2005, the orchestra performed in the Hollywood Bowl for an audience 11,000-strong.
That orchestra was the Los Angeles Philharmonic Orchestra: a group that's almost a century old and which is currently home to some of the world's most talented musicians.
Since then, Video Games Live has been bringing the most esteemed orchestral groups to our cities to render our favorite video game music in magnificent classical style. In more than 200 concerts in countries ranging from Canada to China, we've had the pleasure of listening to the likes of the San Diego Symphony, Czech National Symphony Orchestra, Royal Scottish National Orchestra, Vancouver Symphony Orchestra, and more.
But Video Games Live also has surprise appearances from other musical acts. There's Martin Leung, who became an internet star for his blindfolded piano renditions of video game music. There's fellow internet celebrity musician Laura Intravia, who has appeared at several shows dressed up as Link. Even Tommy Tallarico himself, a renowned video game music composer and the co-creator and co-producer of Video Games Live, finds the time to shred a mean guitar on stage. In addition, video game cover bands, like Random Encounter and The Megas, have been part of the show.
Video game music is beautiful, but with these talented artists behind it, it's made even more unforgettable.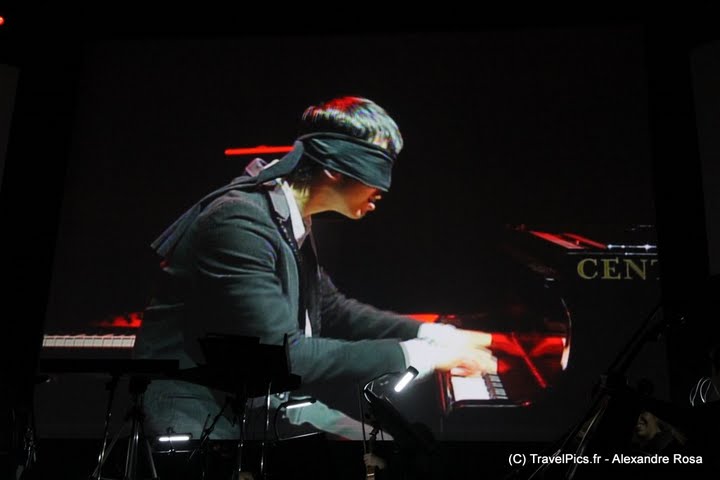 Martin Leung, impressing the fans with his blindfolded performance!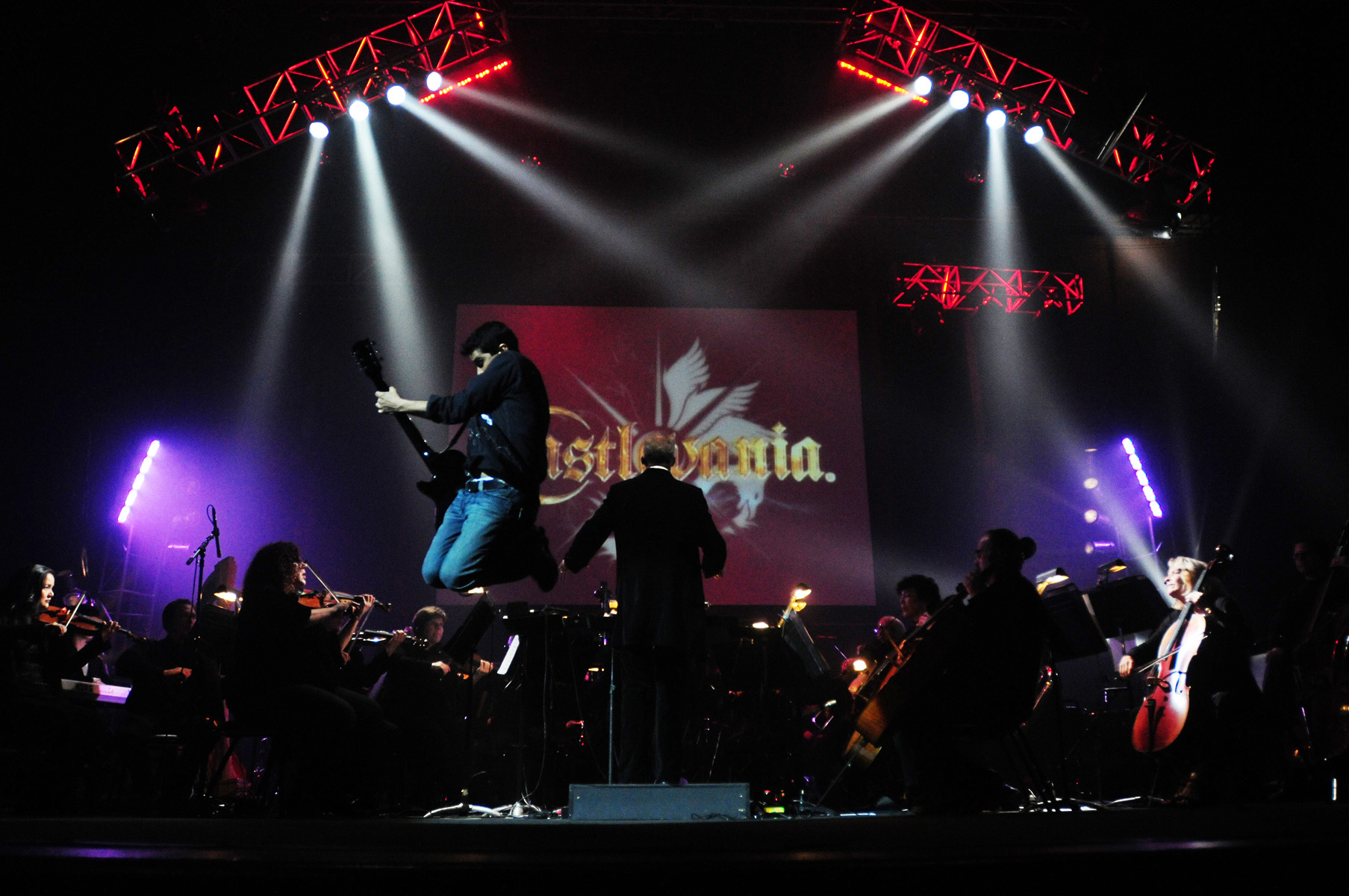 Rockin' to Castlevania (Photo by Paul Quitoriano, taken from Video Games Live.)
Image Gallery