The Witcher 2 Review and Gameplay: Page 3 of 4
Updated: 23 Jan 2016 5:09 am
The Witcher 2: Assassins of Kings. Yes, there are dragons.
The Witcher 2 Review: Graphics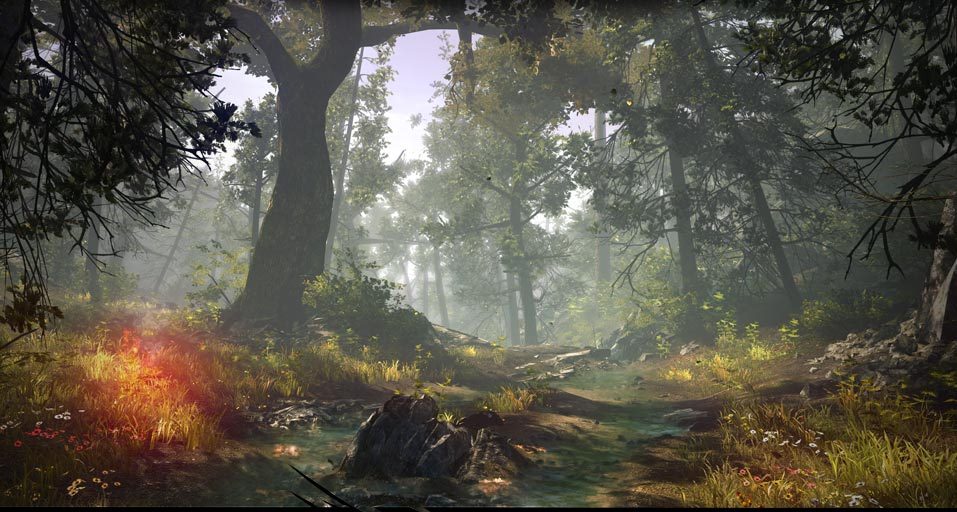 The fiendish Flotsam forest. The game presents very detailed environment textures and realistic lighting.
The graphics has improved so much that it's almost incomparable to the first game. The lighting, bloom, and shadows were given much attention, improving the way objects and characters appear. The environment is vividly detailed and masterfully designed to mimic actual objects and locations.
Visit the Flotsam forests, and you'll feel its damp and dense greenery, intensifying the surprises you might come across your walk. You'll always keep your guards up, ready for anything that might spring out of the bush. Caves are really dark and eerie, highlighting the necessity for a night vision potion. The panoramic city views are astounding and a real feast for the eyes.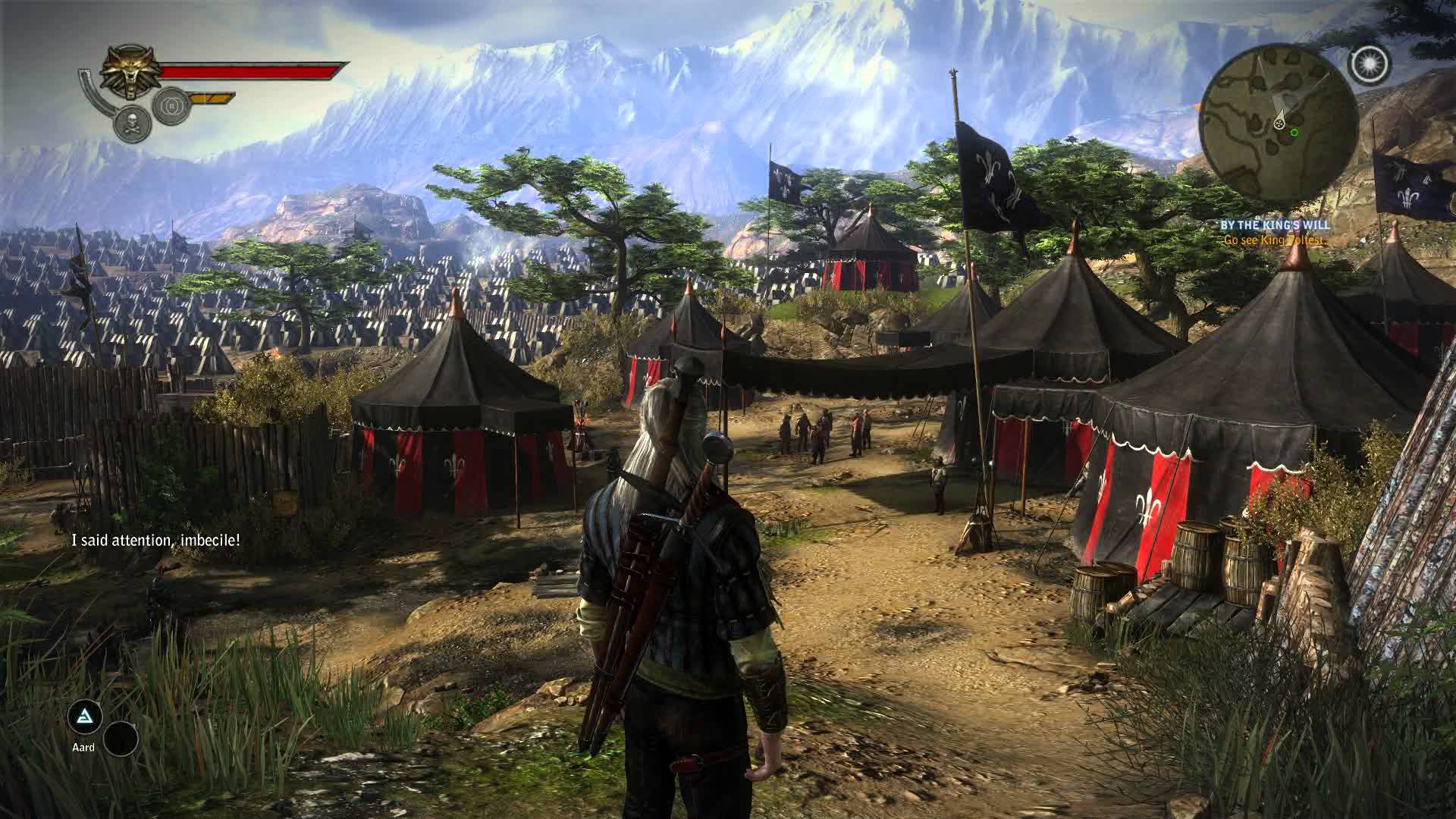 The king is waiting in the battlefield. The first setting to greet you is indescribably stunning.
The creators really did an impressive job on this, dedicating their effort in making every minute detail count. The best thing is that you really don't need a supercomputer to run the game.  It's still playable and still looks really good on mid and lower end PCs even without the eye candies.
The Witcher 2 Review: Sounds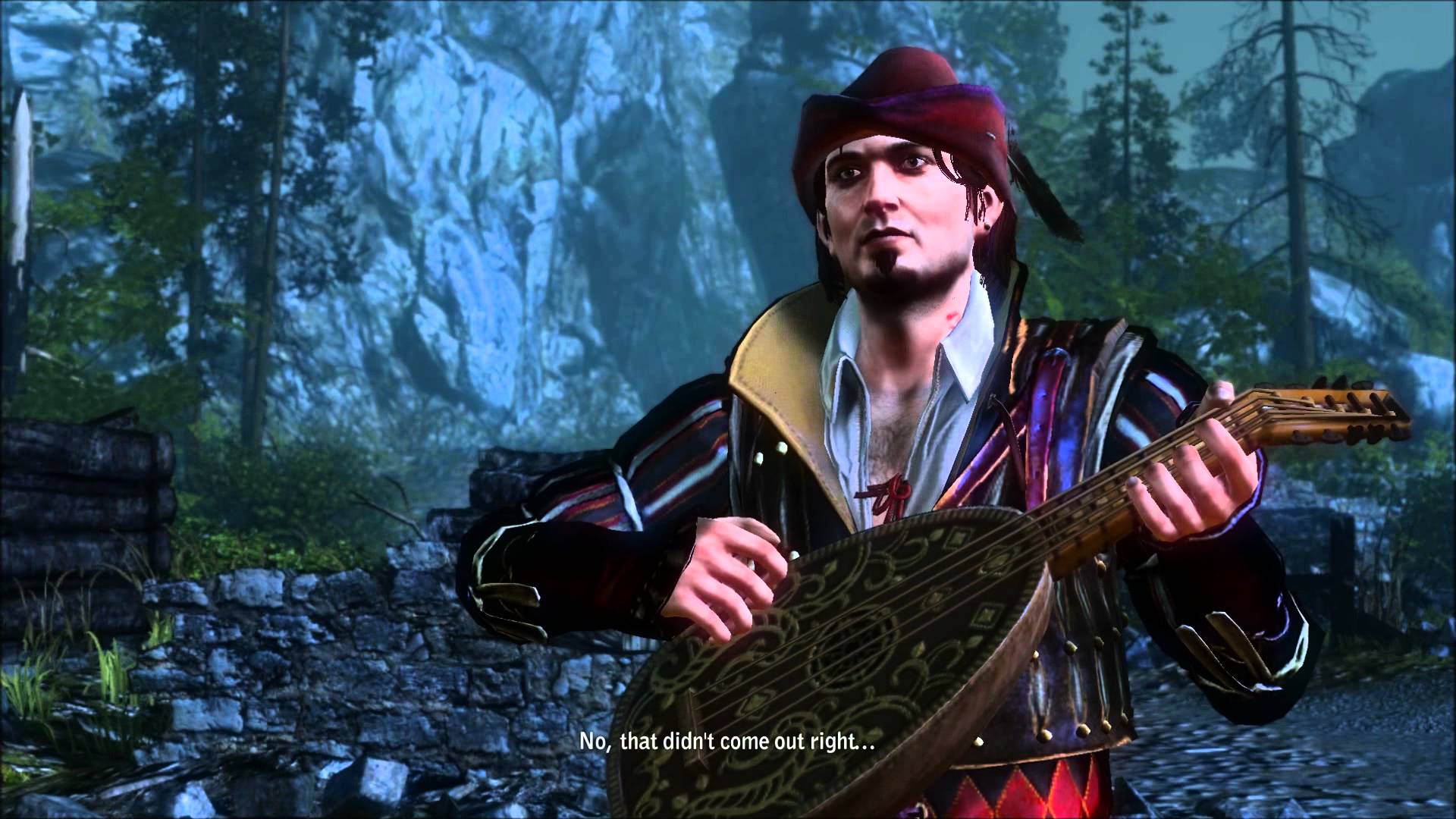 Dandelion singing (in a wrong way). Still, the best pal Geralt has out there.
Sounds are as important as graphics; they go hand-in-hand to create the most atmospheric and vibrant game environments. The dialogues and voice acting are still highly commendable, making the characters some of the most memorable in PC gaming. Indulge in a bar while hearing soothing tavern music, or ask for a song from your friend Dandelion. Even the grunt, growl, and the howl of enemy monsters all contribute in making the world of The Witcher 2 eerie but lively.
Image Gallery