Witcher 3 Gameplay: Page 7 of 13
Updated: 12 Jun 2015 2:15 am
Let the hunt begin!
Crafting, Upgrades, and Monster Trophies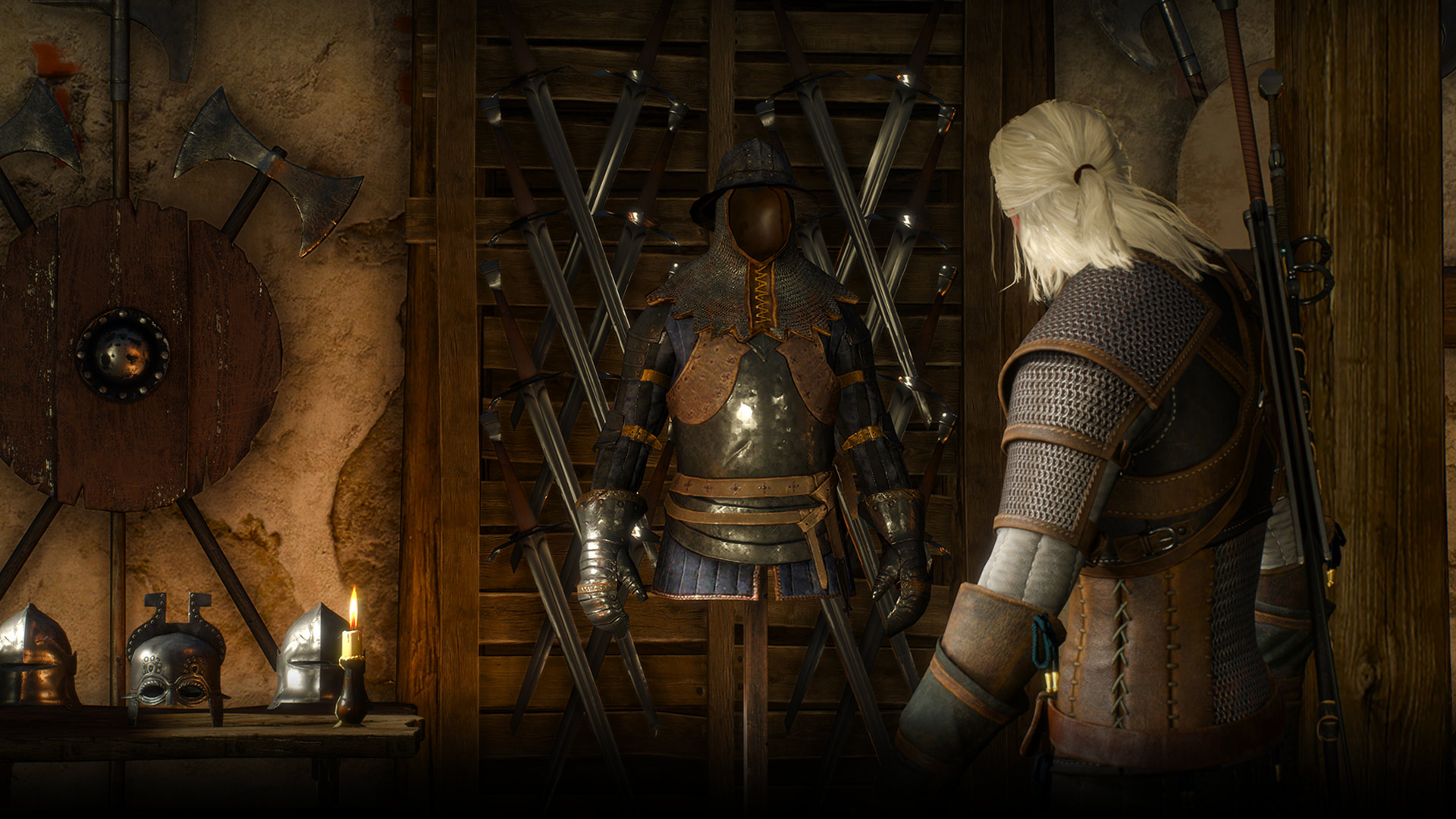 In his spare time, Geralt likes collecting shiny things
The Witcher 3 gameplay allows for the crafting of weapons and armor. Crafting involves first obtaining diagrams and schematics of the item you wish to craft, then gathering the components necessary to make it.
Upgrades can be purchased or discovered in chests. Gear Upgrades allow you to modify armor and weapons for a variety of effects.
But let's not forget your horse, Roach! With Horse Upgrades, you can enhance his abilities. For instance, there's a Saddle Upgrade that grants him additional stamina, while another lets him carry more stuff without breaking his poor back.
Monster Trophies are awarded to you after defeating powerful creatures. Like the Horse Upgrade, you can equip a trophy on your horse, which grants passive abilities, such as additional experience points or gold dropped from every monster encounter.
Image Gallery