Witcher 3 Gameplay: Page 10 of 13
Updated: 12 Jun 2015 2:15 am
Let the hunt begin!
Quests
Speaking of quests, there are two types offered by the Witcher 3 gameplay: the main story quest and the side quest.
There are over two dozen story quests, and they are as diverse as they come. Some have you hunting monsters. Others have you using Geralt's detective skills to pursue leads to Ciri's whereabouts. Some play out like interactive cut scenes, and a few will put you in control of Ciri herself; for example, in one such quest, Ciri challenges a baron to a horse race. There are assassination plots to worry about, alliances to make, and dangerous secrets to uncover.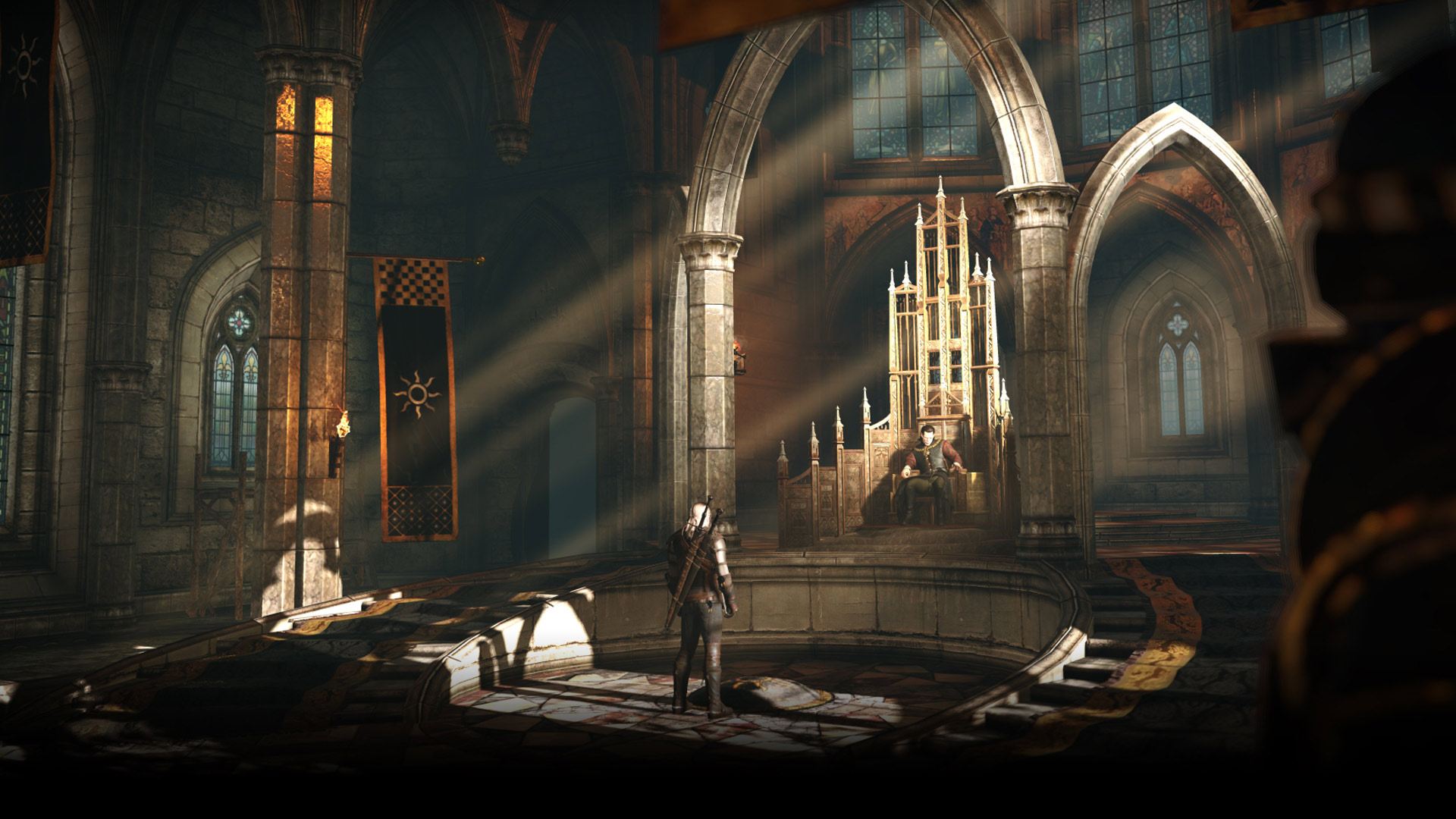 The most important contract in his life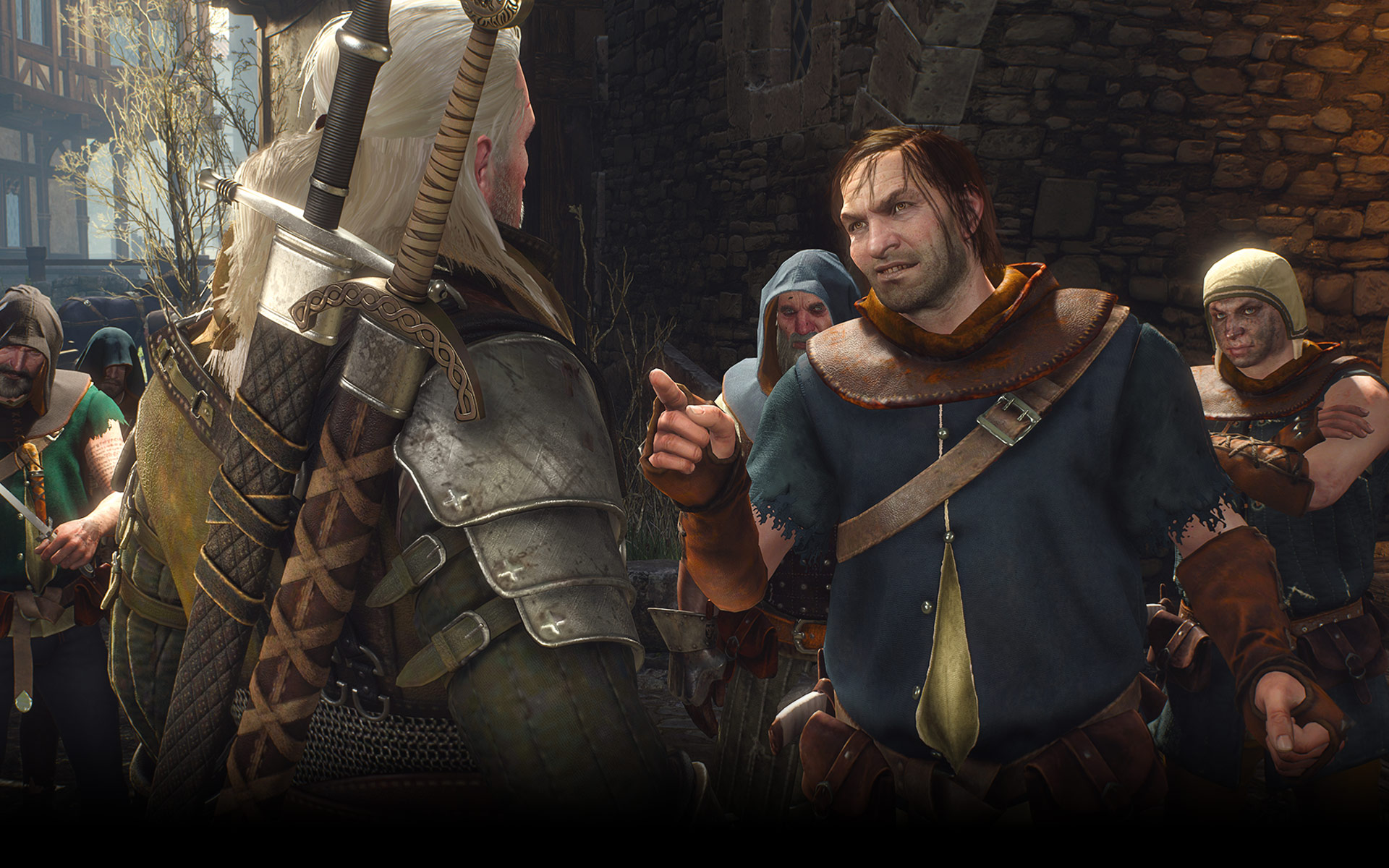 You feeling lucky, punk?
The side quests are even more numerous, and have you solving the problems of the various regions' people.
A specific type of side quest is the Witcher Contract, which is basically a monster hunt. Some will be given to you by NPCs, while others you'll find on notice boards near inns.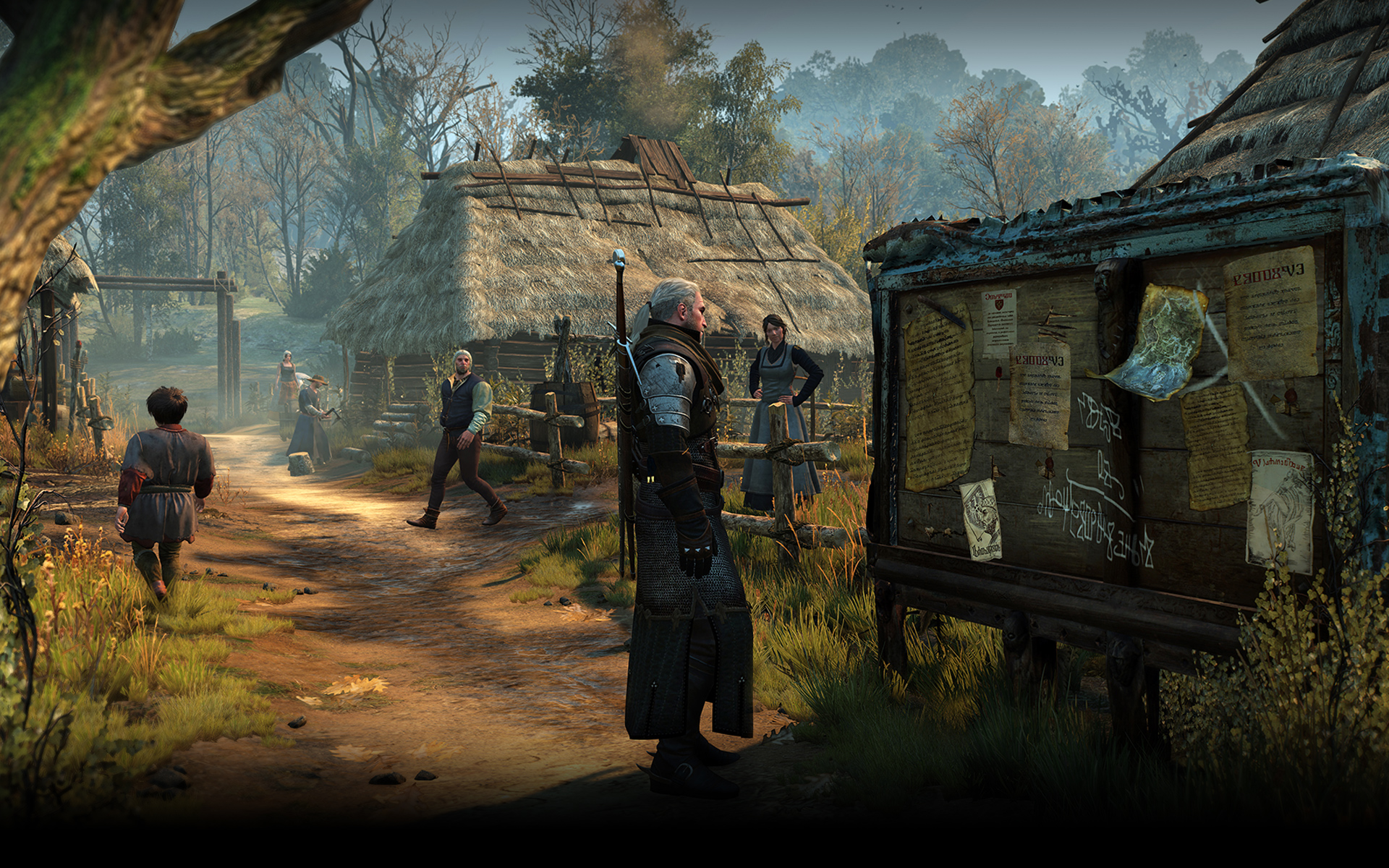 So many witcher contracts, so little time to do them all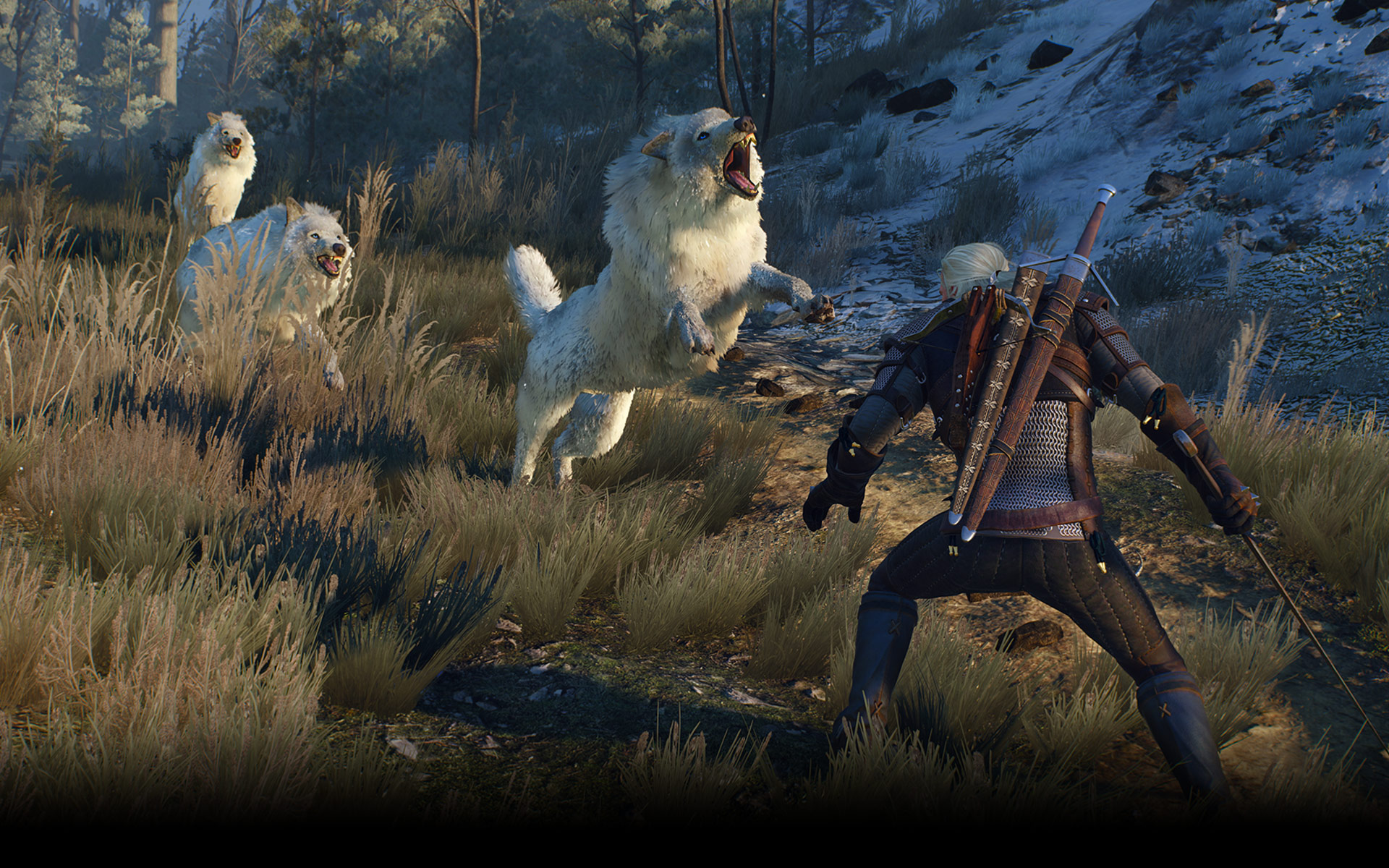 The White Wolf versus the white wolves!
In many of these missions, you'll be forced to make tough choices. Your decisions have consequences which may significantly alter the world; some effects you'll observe almost immediately, others you'll see only towards the end. The Witcher 3's many endings are directly influenced by your choices.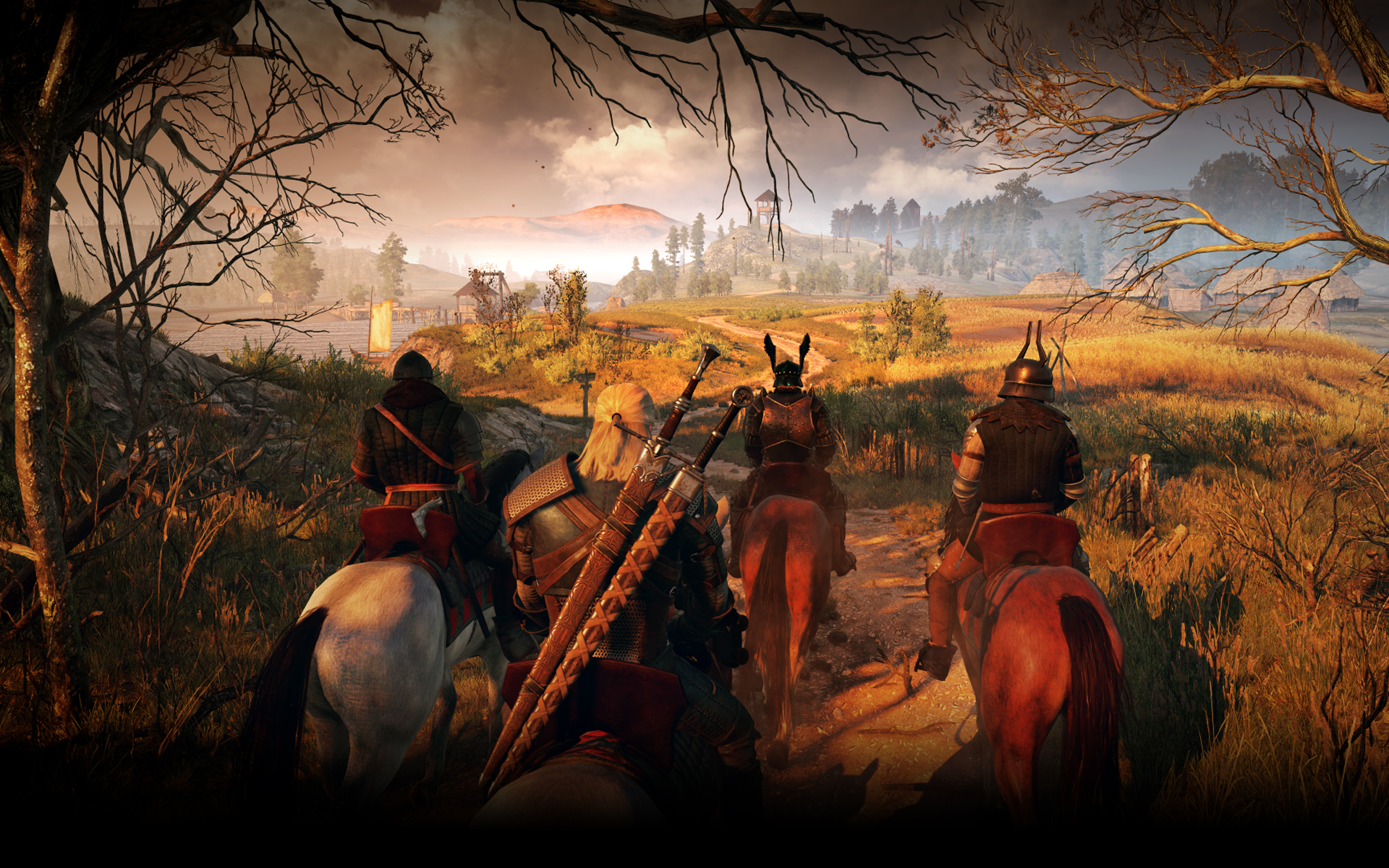 Surveying the land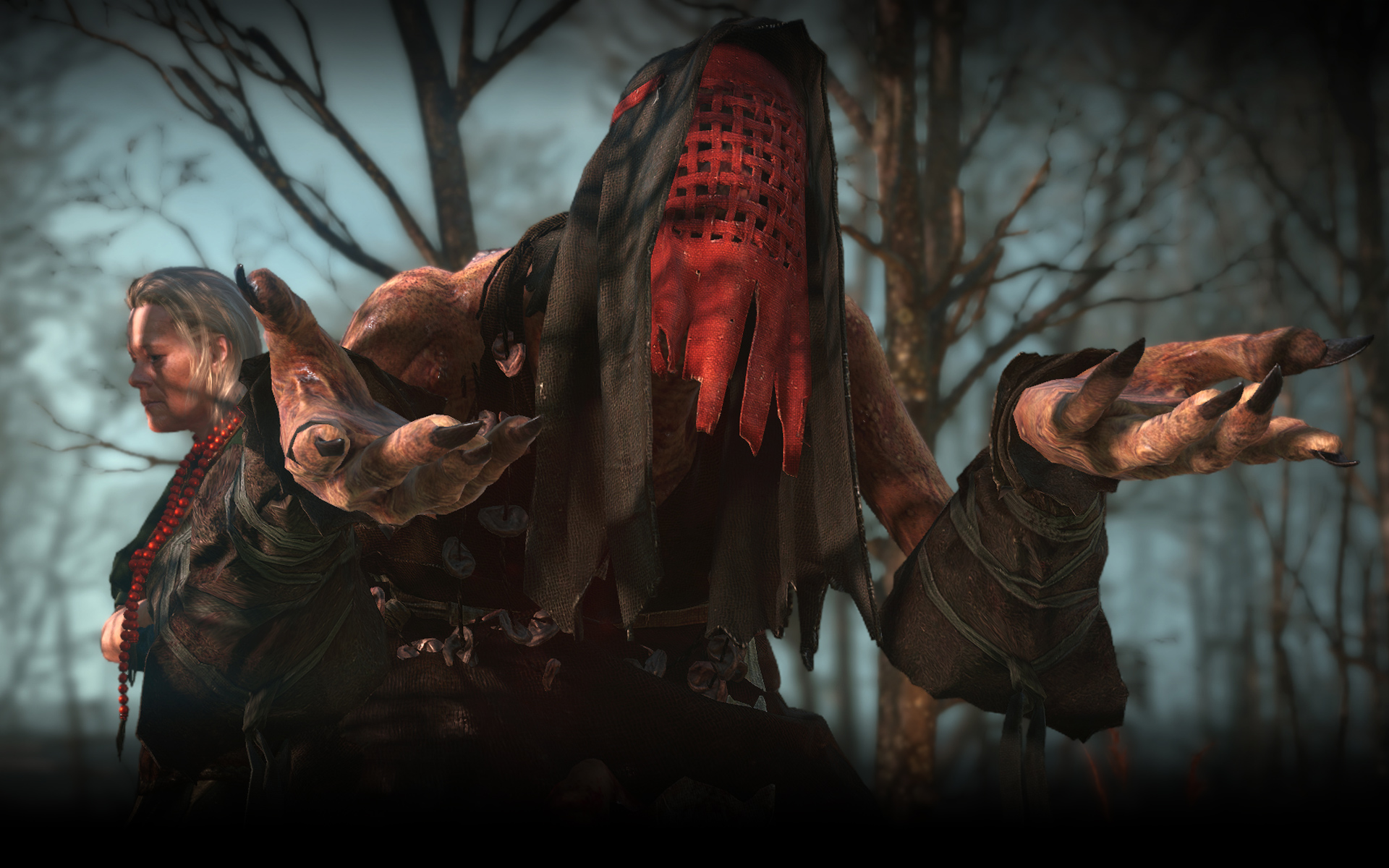 How will your choices affect these people?
Image Gallery