[Top 10] Best Farming Games That Are Amazing
Updated: 24 Mar 2020 12:40 am
Saddle up and get to virtual work!
Every farming game is different, so how do you know which one is right for you?
We've all woken up to find a letter from our distant grandfather in our mailbox, informing us that the mysterious man has passed away and bequeathed us his old, rundown farm. Right? It's a classic and commonly used premise for many farming games over the years. The real question is, in the sea of farming games available to choose from, which are the best ones to devote countless hours to? Well, this list was curated to answer that exact question.
10. Voodoo Garden (PC)
Voodoo Garden puts a fun twist on the conventional farming game. Rather than the typical plot of land in the countryside, you're provided with your own portion of swampland. Growing a garden in the swamp isn't easy, but thankfully there are little spirits there to assist you, though you may have to sacrifice some animals first. It might seem a little dark, but it's all in the name of fun.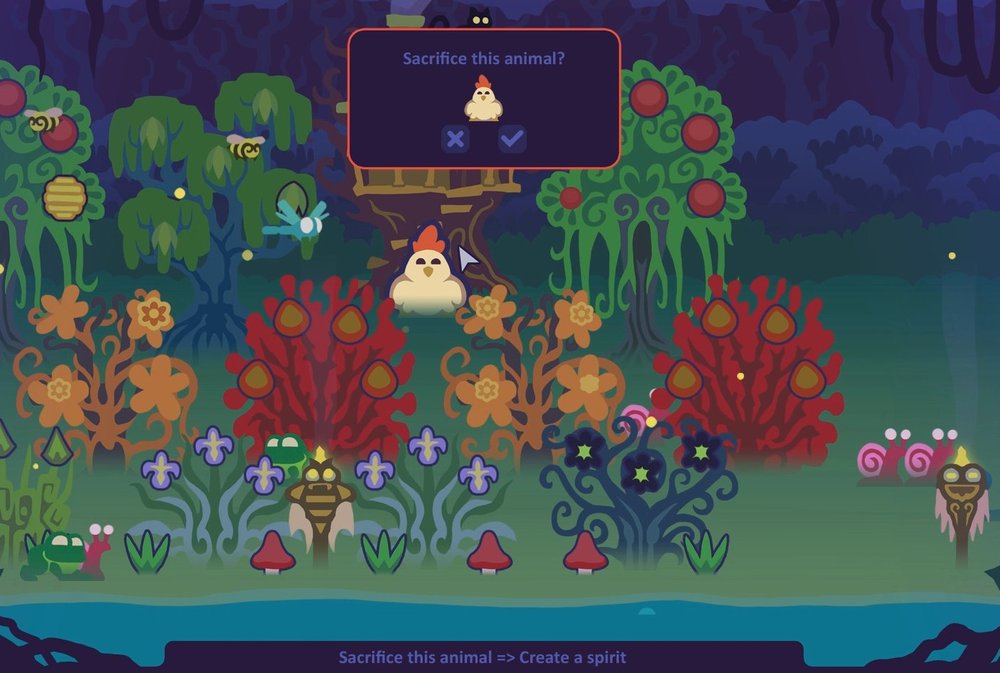 You have to lose some to win some: Sacrificing animals provides you with spirits to help gather ingredients from your garden.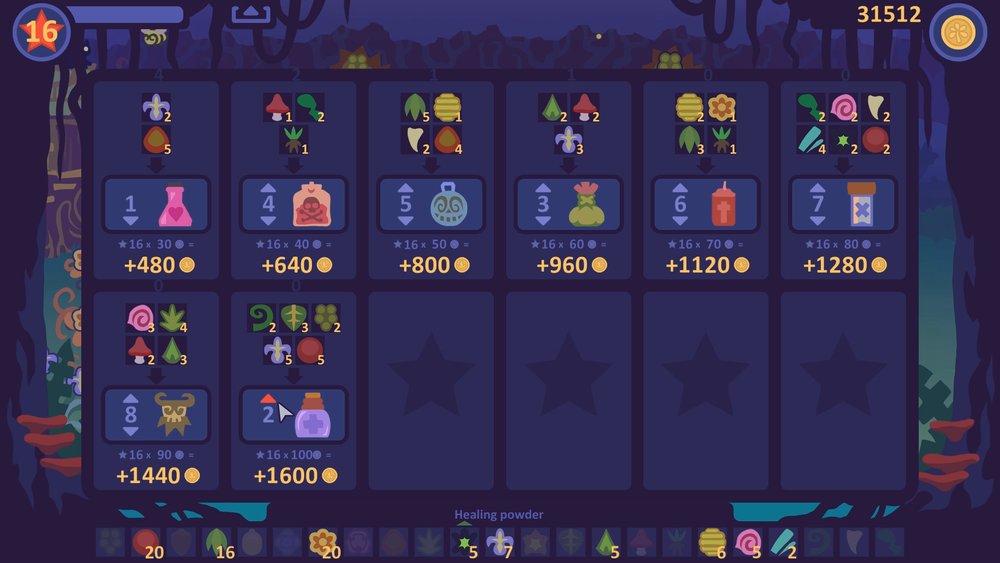 Getting creative: You can use the ingredients you gather from your garden to create useful items.
9. Garden Paws (PC)
Farming just got cute. In Garden Paws you play as an adorable little creature of your choosing who recently inherited a farm. In addition to farming, you run a shop that helps you fund other activities, such as crafting and mining! This game is a relaxing way to pass the hours as you grow your farm.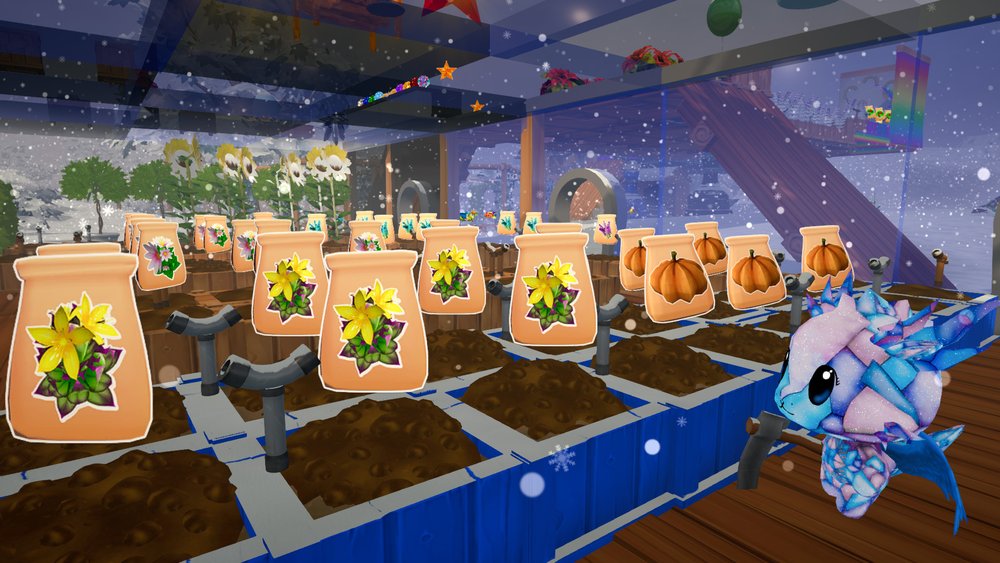 Cute but powerful: As your farm grows and becomes more profitable, so does the nearby town.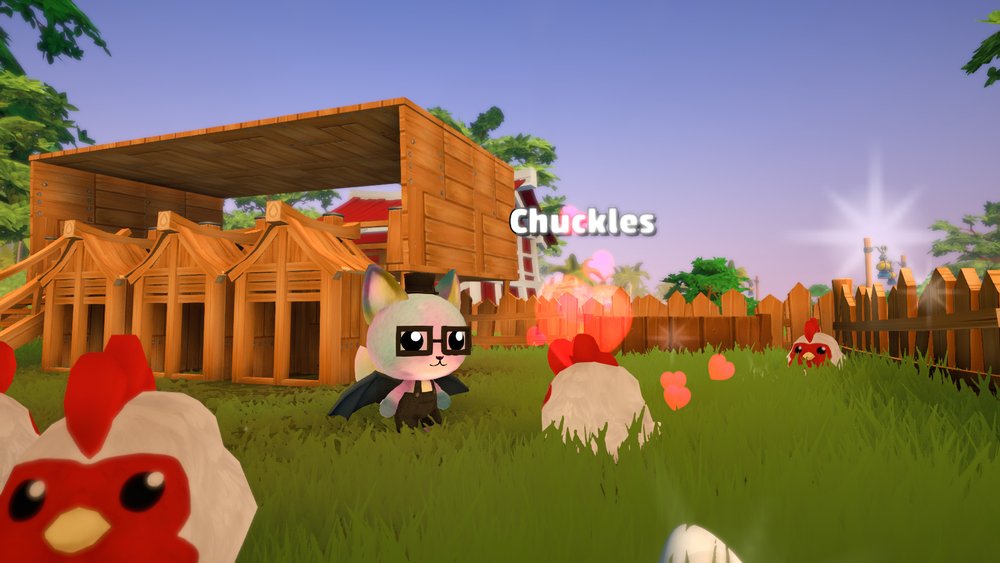 Twice as cute: It doesn't get more charming than adorable animals raising other adorable animals.
8. Farmer's Dynasty (PC/PS4/XB1)
So grandpa left you a farm. What should you do? Repairs, of course! Farmer's Dynasty provides you with the satisfaction of handling the renovations yourself. It's up to you to rebuild and get things running again. Explore the world around you, meet new people, and start a family!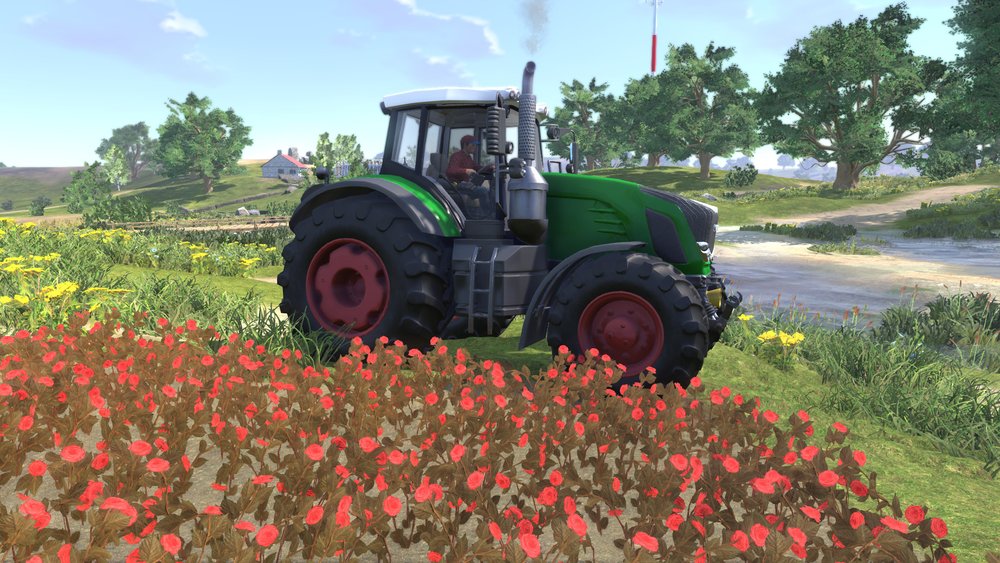 No stranger to hard work: You can hop in your tractor and double your productivity.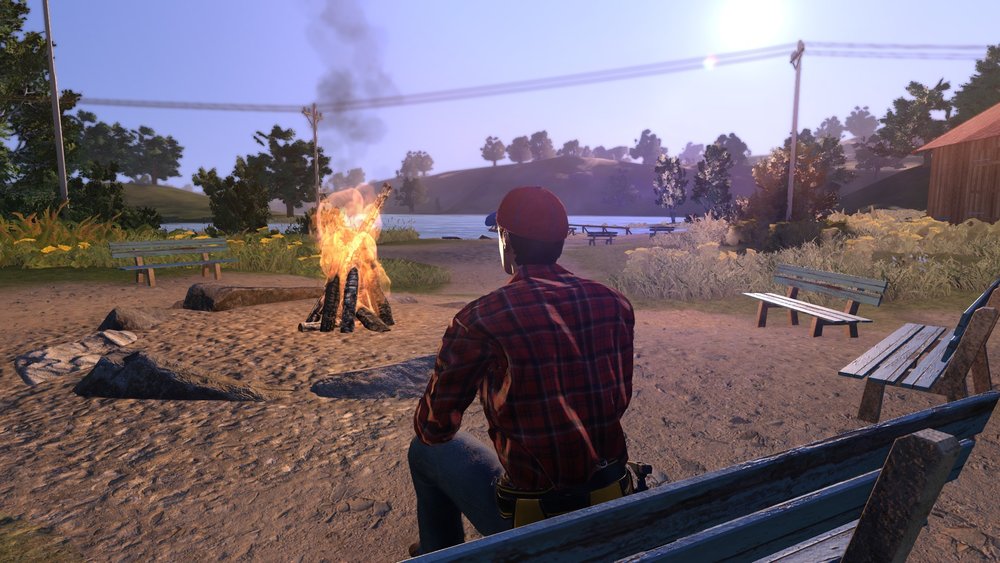 Finding a balance: When you've finished a long day of work, feel free to kick back and relax by the fire.
7. Staxel (PC/PS4/XB1)
It's always fun to be able to craft your gaming experience. With the building aspect in Staxel, you're really able to make it your own. This game has all the fun of farming and raising animals, with the added bonus of customization. You even get to build your neighbors' houses and watch the village blossom!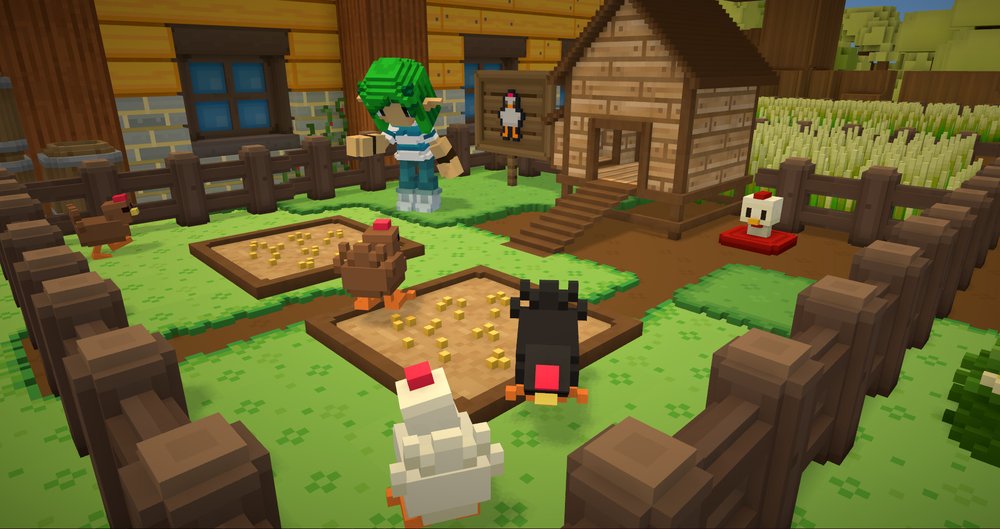 Creative style: The artwork in Staxel is reminiscent of Minecraft, but the game is entirely its own.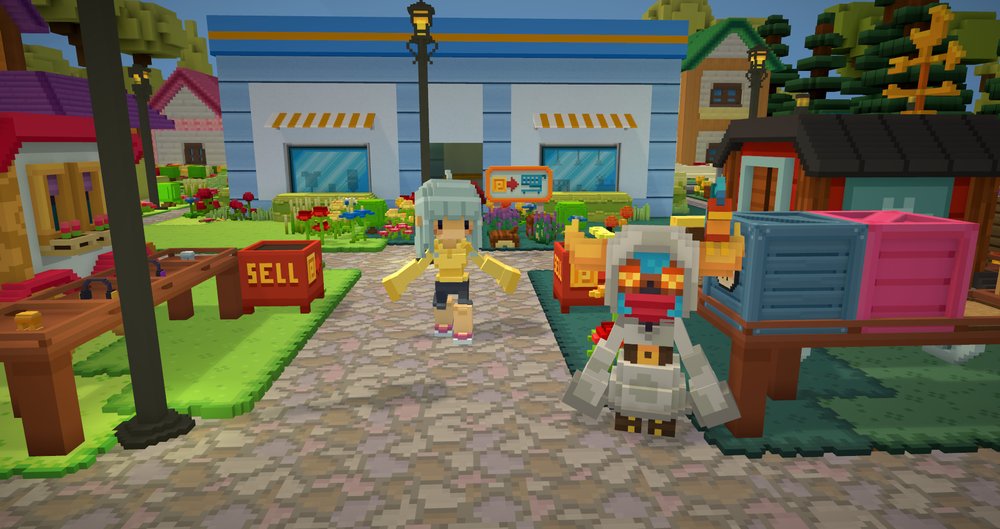 Get to know your neighbors: Remember, it's just as important to grow your friendships as it is to grow your crops.
6. Autonauts (PC)
Have you ever dreamed of being able to travel to a new planet so you could spread the magic of farming? Well, now you can! With a robot army! Autonauts takes you to a brand new world that you then get to colonize. Starting with just sticks and stones, you're quickly able to build bots that can be programmed to help you with anything you need. The whole world is your oyster in this game.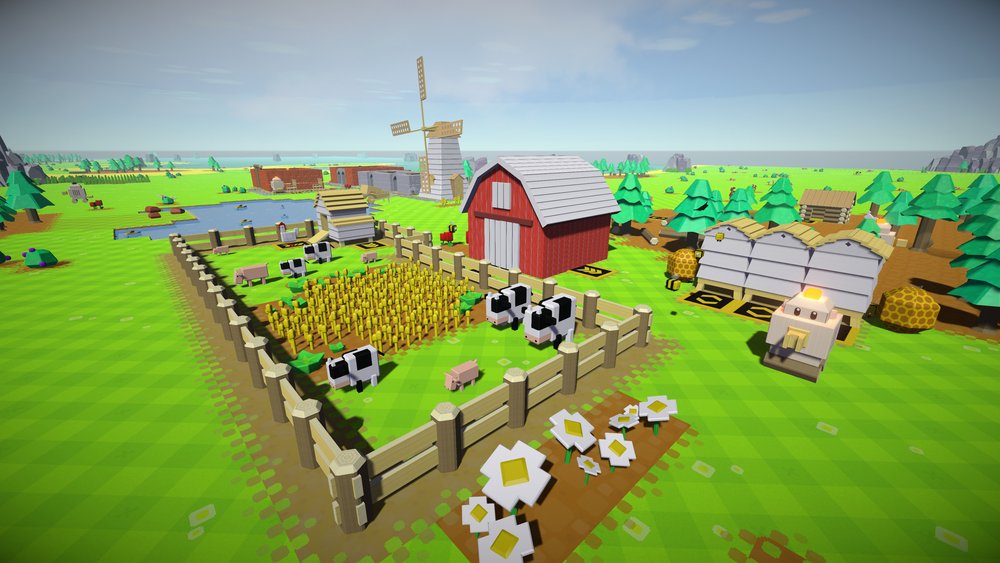 Humble beginnings: Starting with just the necessities, you're quickly able to spread your colony across the world.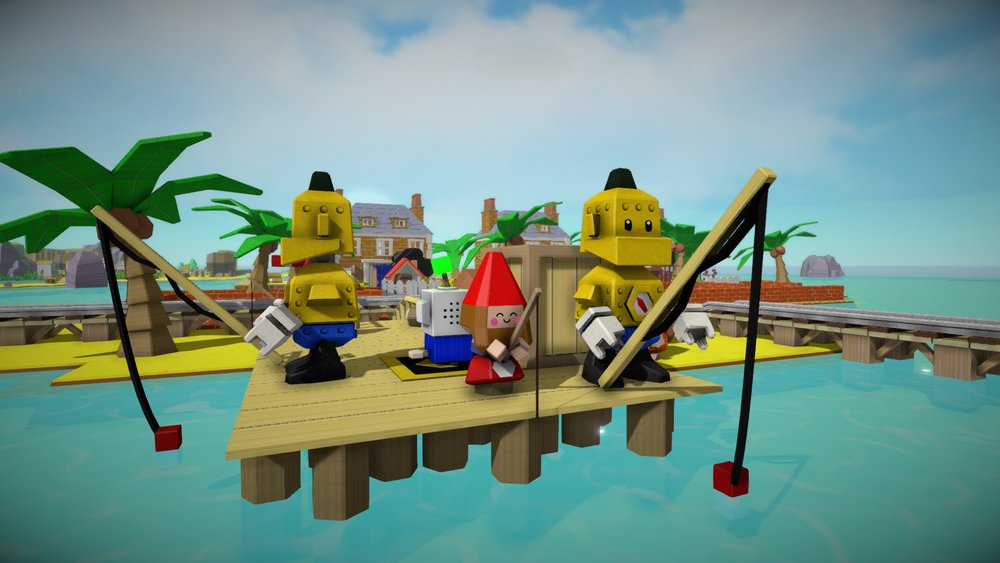 Bots can do it all: Your robot helpers can even be programmed to help you with fishing.
5. Forager (PC/PS4/Nintendo Switch)
Forager has a lot going on, which makes it fun for those of us looking for a more challenging game . There are a few routes you can choose to take; gatherer, farmer, builder, merchant, or adventurer. You can even dabble in them all and broaden your horizons. Whatever you decide, your base will grow and prosper.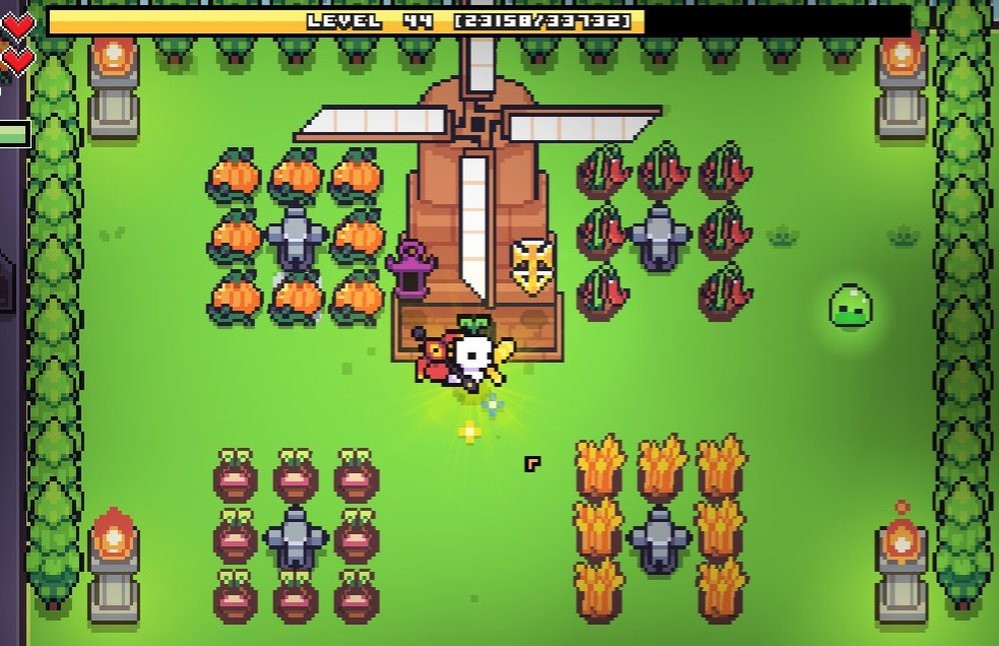 Building a base: In Forager it's important to have someplace safe to return to after a day spent adventuring.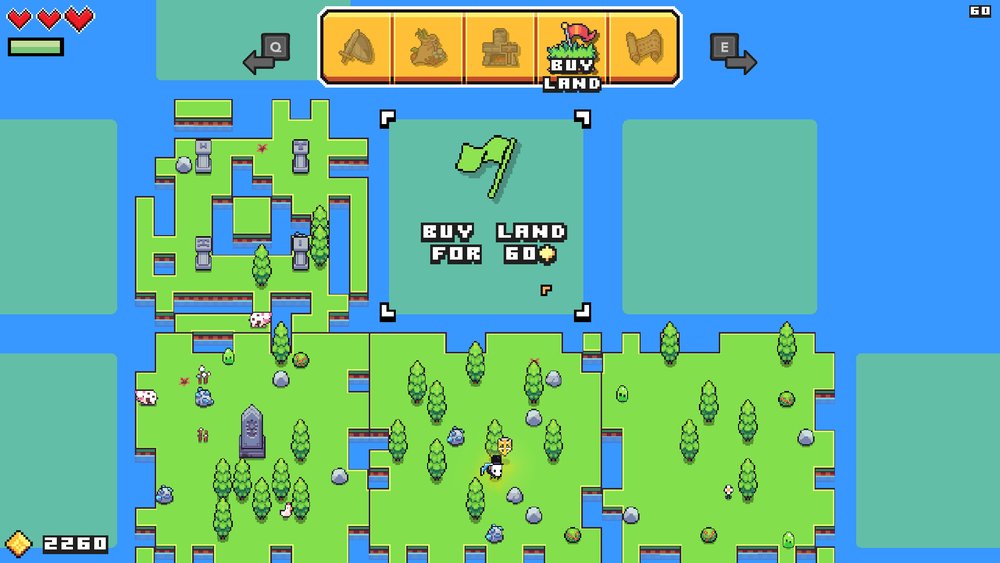 Forever growing: You can buy more land and expand your properties.
4. Farm Together (PC/PS4/XB1/Nintendo Switch)
You know what they say; friends who farm together, stay together. Farm Together heavily encourages teaming up with your friends while you play so that you can help each other out with your individual farms. Time even progresses when you're not playing, so you'll always have something to do. And the best part is that you get to do it all with an adorable pet of your choice at your side!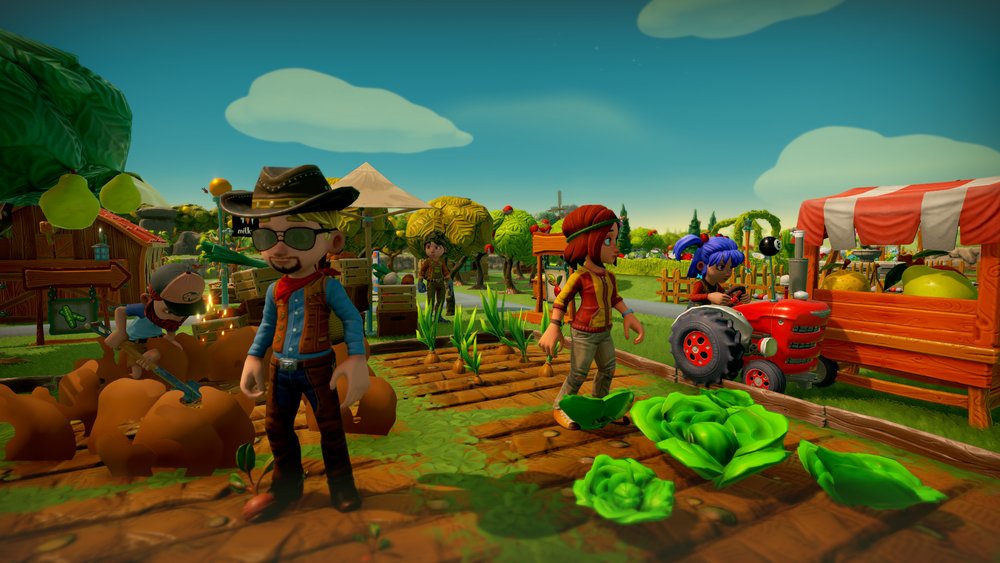 Share the joy: Nothing brings friends together quite like working toward a shared goal.
Plenty of choices: There's a lot of options of what you can do, including building your home, growing crops, and fishing.
3. My Time at Portia (PC/PS4/XB1/Nintendo Switch)
My Time at Portia embraces the simplicity of farming and combines it with the excitement of living in a post-apocalyptic world. There's a town to be rebuilt, secrets to be uncovered, and villagers to be helped. You can even take a break from battling in the dungeons to cook yourself a nice meal. And if all of that isn't enough, they even let you ride your noble llama to and fro.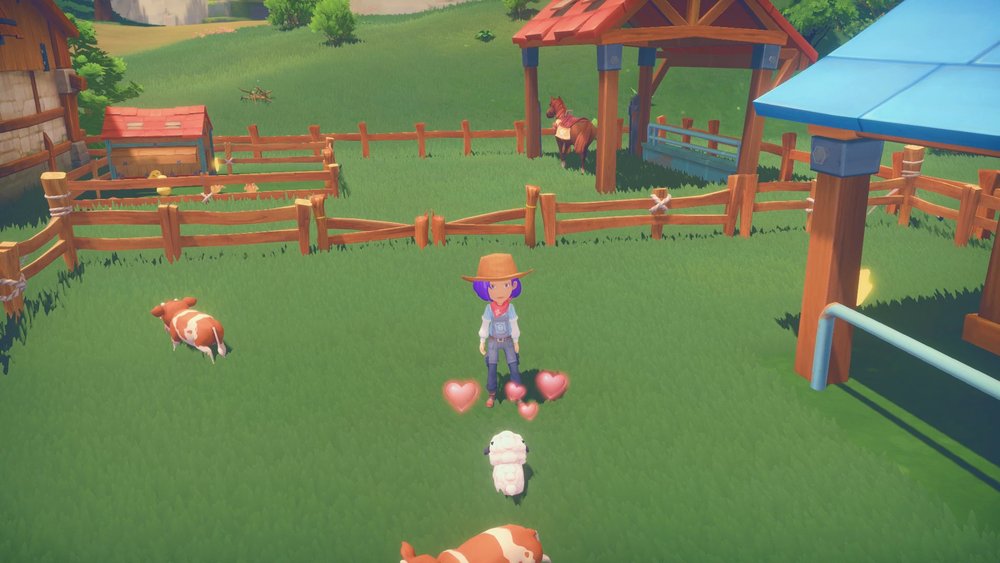 Animal friends: The charming design of the animals in My Time at Portia helps add another layer of enjoyment to your experience.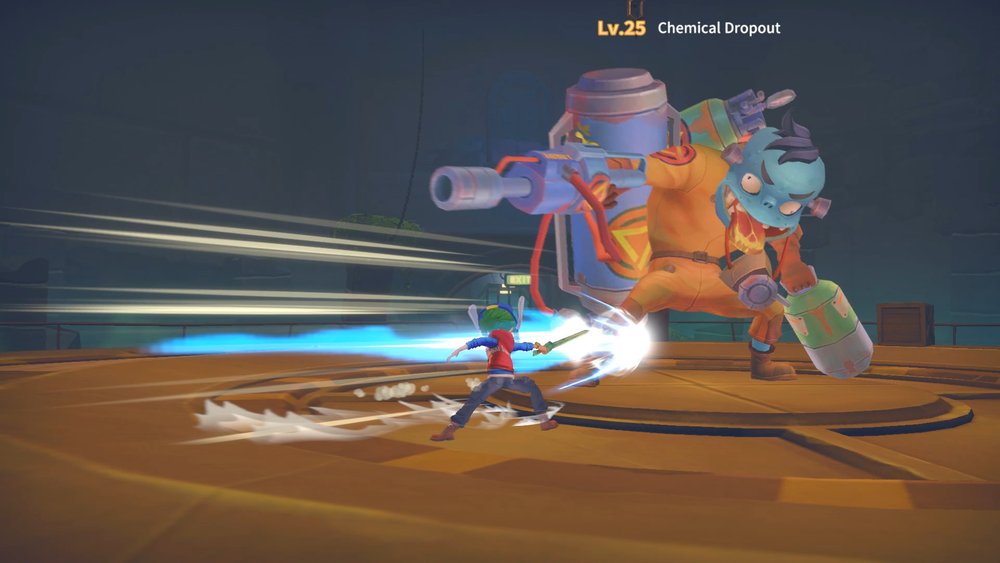 Exciting battles: The dungeons provide plenty of opportunities to sharpen your blade.
2. Farming Simulator (PC/PS4/XB1/Nintendo Switch)
If you're looking for an accurate modern farming experience then look no further than the Farming Simulator series. True to its name, this series simulates life on the farm with aggressive attention to detail. From the meticulously recreated tractors to the livestock, this game really transports you. It's an intense game for those with an intense love for farming.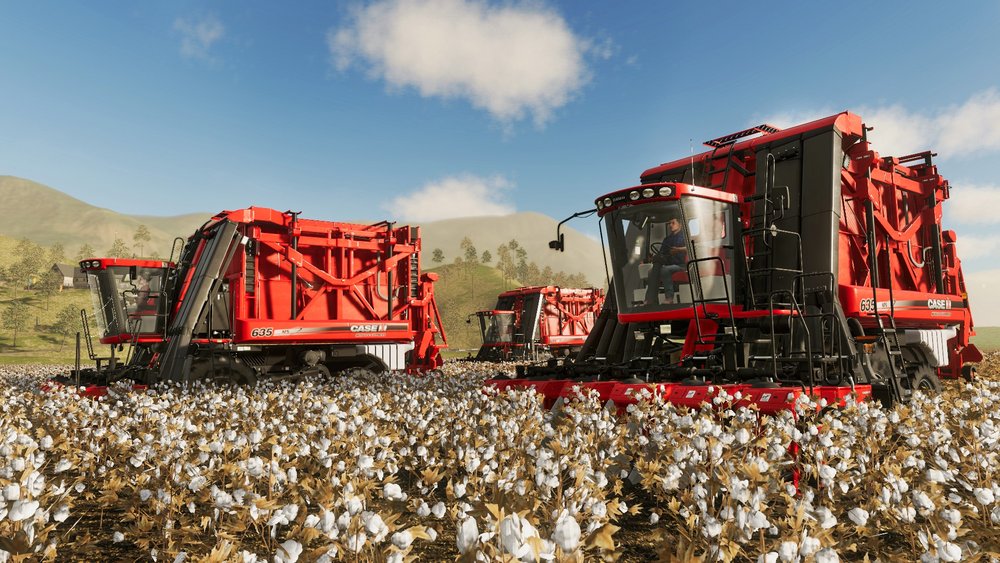 Full immersion: You'll feel like you're really there on the farm with these realistic graphics.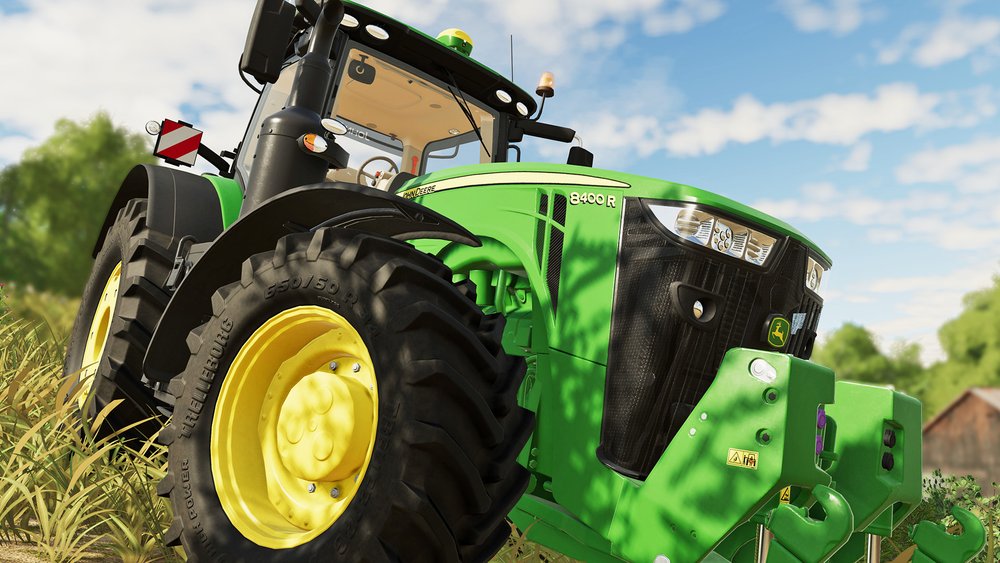 Your favorite brands: This game even lets you work with real brands, including John Deere.
1. Stardew Valley (PC/PS4/XB1/Nintendo Switch)
Growing crops and raising cattle not quite enough to hold your interest? No problem. Stardew Valley lets you explore dangerous caves, court your neighbors, collect ancient artifacts, and much more. There's a reason this game shot to fame as quickly as it did. Whether you want action and adventure, or just some simple farming and relaxing music: Stardew Valley is the game for you.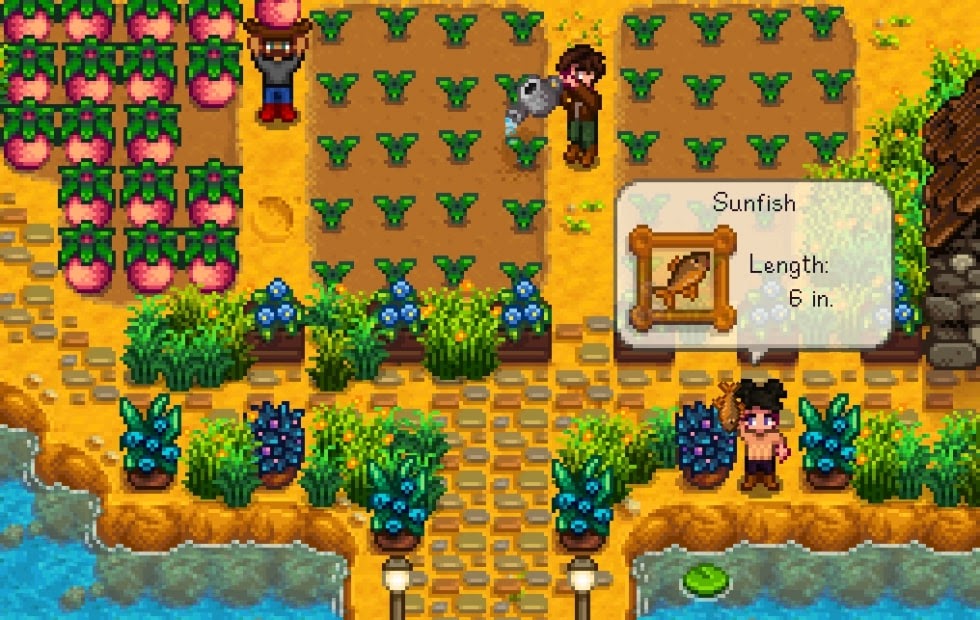 Team up with friends: Stardew Valley even lets you share the farming fun with up to three of your friends at the same time.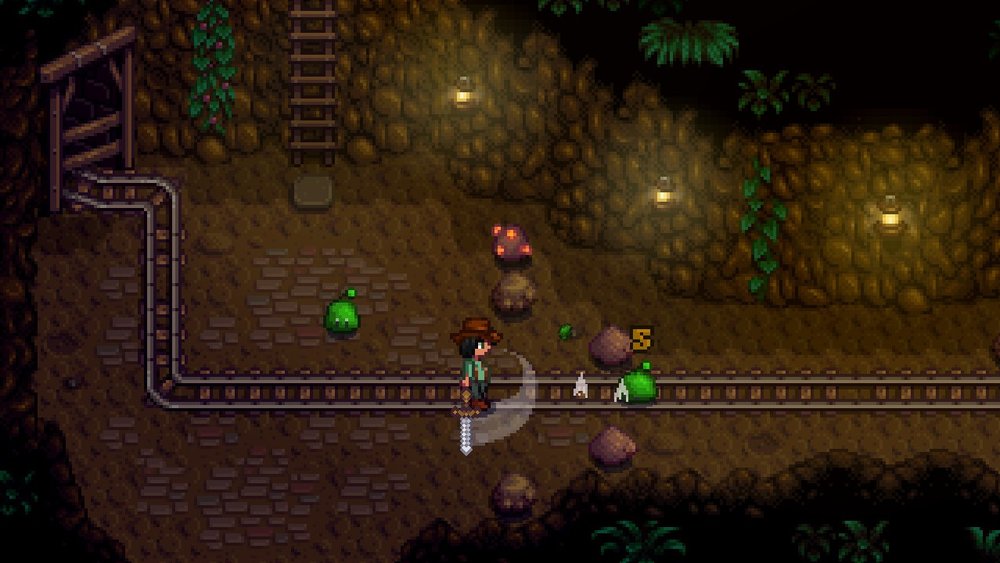 Go spelunking: When you get tired of watering your crops, head down into the caves to battle monsters and discover treasures.
You may also be interested in:
Image Gallery