[Top 5] Best Tomb Raider Games to Play Right Now in 2022
Updated: 26 Jan 2022 10:53 pm
"All hail Shadow!" - Crush 40
No other gaming series has such a unique mix of varied environments, combat, traversal, and puzzles, with the iconic Lara Croft to tie it all together. With Miss Croft having just celebrated her 25th anniversary, and a bunch of new content from her coming in the future, such as a Netflix anime and a sequel to the 2018 reboot film, now is a great time to look at those games which give perspective to where Lara has been, and where she could go next.
1. Tomb Raider: Anniversary (PC, PS2, PS3, PSP. Wii, Xbox 360)
Tomb Raider Anniversary Official Trailers 1 & 2
A 2007 remake of the 1996 PS1 original that started it all, Lara is recruited by tech mogul Jaqueline Natla to retrieve the pieces of the Atlantean Scion, which takes her across the globe as she searches for the pieces, and the answers they contain which she is so eager for. Taking everything the preceding game, Tomb Raider: Legend, did right, this one shows just how much the series has evolved in such a short time, while also honoring much of what made the original such a popular title. It's a perfect entry point for anyone new to the franchise.
2. Tomb Raider: The Angel of Darkness (PC, PS2)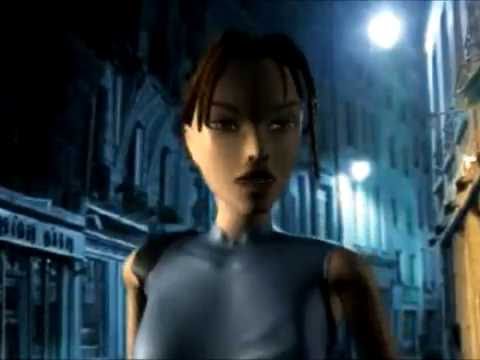 Tomb Raider: The Angel of Darkness Next Gen Teaser
The last in the original series, this 2003entry sees Lara forced to clear her name when she is suspected of murdering her mentor, Werner Von Croy. Along the way, she learns that Von Croy's death is not an isolated incident, but linked to the activities of a centuries-old black magic cult that she must stop. Suffice to say, things have never been harder for Lara, both in her games and out of them given both the game's premise and its buggy launch. While it was released in an unfinished state, the fans have given the game much TLC in the form of mods, updates, and patches that restore cut content. If you love mystery, cinematic presentations, and atmospheric levels that have a healthy mix of puzzles and platforming, it's a great one for seeing just how bold the franchise can get.
3. Tomb Raider: Underworld (PC, PS2, PS3, Wii, Xbox 360, Nintendo DS)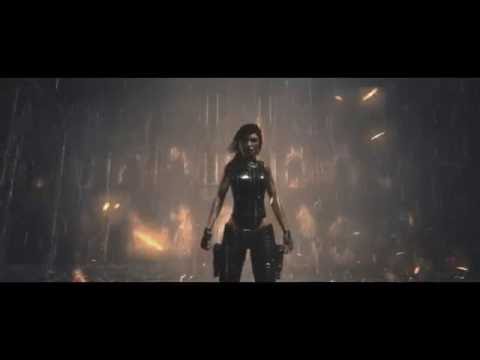 Tomb Raider: Underworld Teaser Trailer (2008)
The last in the "Legend" trilogy, this 2008 game opens with a literal bang as Croft Manor is blown to the ground while Lara is attempting to discover the whereabouts of her lost mother by collecting the pieces of Thor's armor. All the while, her old foes Amanda Everett and Jaqueline Natla continue to be thorns in her side. With some of the most expansive levels of all the series, amazing payoff, and some of the most stylish outfits Lara has ever put on, it's an exciting romp from beginning to end, and exactly how a Tomb Raider game should play!
4. Shadow of the Tomb Raider (PC, PS4, PS5, Xbox One, Xbox Series X/S, Stadia)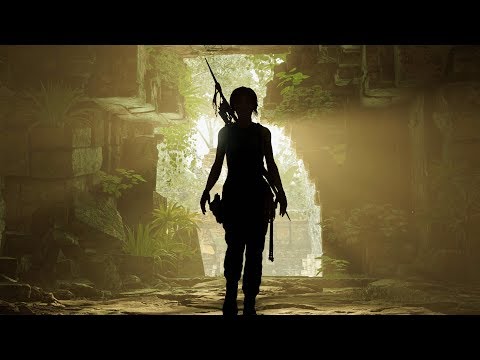 Shadow of the Tomb Raider TV Spot: Become the Tomb Raider [ESRB]
The latest game in the series, and the last in the new reboot trilogy, Lara must undo her error when she takes a dagger from a Mayan temple which triggers a series of apocalyptic cataclysms. We've all had our off days on the job, but that's one that'll certainly take more than a glass of wine to recover from. With the welcome addition of rope swinging, more numerous and expansive tombs than ever before, it certainly has the most versatile gameplay in the whole trilogy. Of course, the ability to adjust the difficulty for combat, puzzles, and platforming brings a level of accessibility rarely seen in such games. And if you have a 9th gen console or high-end PC, exploring this game's levels at 4K 60fps is truly a sight for sore eyes! 
5. TOMB RAIDER (2013) (PC, PS3, PS4, PS5, Xbox 360. Xbox One, Stadia)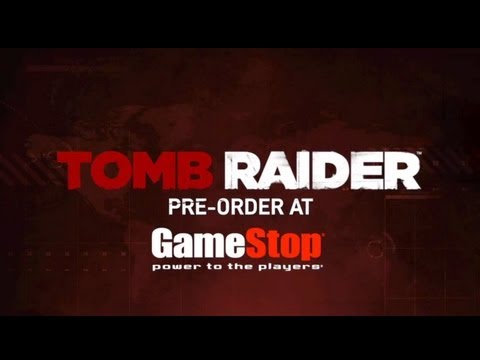 Tomb Raider: GameStop Pre-Order
The first entery in the rebooted trilogy. After graduating college, Lara and her friends find themselves shipwrecked on the lost island of Yamati. It is here where an inexperienced Lara must learn how to fight to survive, and trust her instincts to ensure everyone gets off the island, and away from the murderous cultists which inhabit it. With AAA gameplay and production values, arguably the best story in the series, and pacing that feels you growing alongside Lara, it's a journey that will make you appreciate gaming's first lady, and what it means to preserve, in a whole new light. To say nothing of the fact Lara's design finally resmebles a real person instead of a Playboy Disney Princess
You may also be interested in: