Top 10 MK11 Best AI Fighters
Updated: 16 Aug 2019 9:11 am
"Don't you walk away from me!" Raiden shouts at Scorpion
Computers and humans fight very differently (you've seen the Terminator movies right?), and because of this, the best AI fighters will not match up exactly with the top of everyone's tier list. Some of these listed fighters might even be on your C or D tier list. Regardless of their placement in anyone's tier list, the AI versions of these characters can absolutely dominate if the right settings are applied.
Listed below are the top 10 best AI fighters to use for farming koins, hearts, souls and other rewards found in the towers of time or even in the klassic towers:
10. Johnny Cage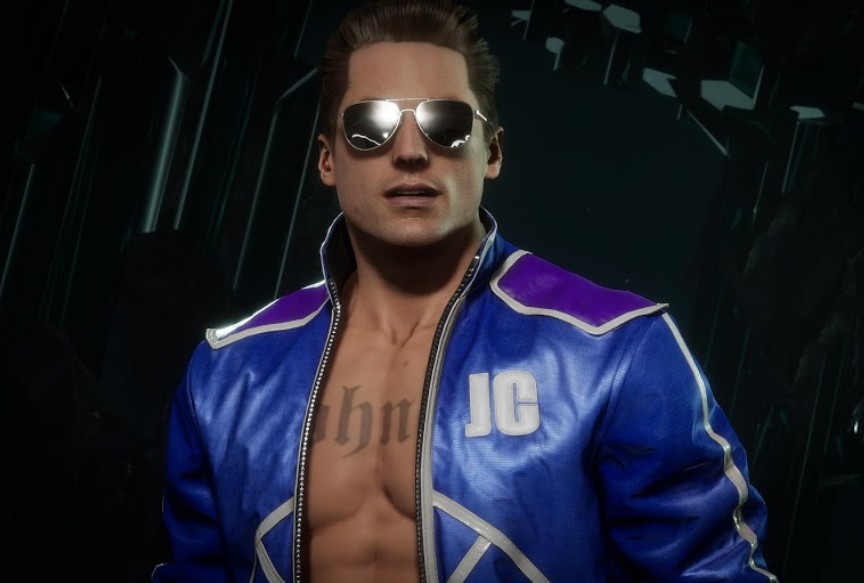 Johnny Cage asks you to repeat what you just said; he was spacing out…
Mr. Cage is (or at least was) an A-List movie star who was invited to participate in the Mortal Kombat tournament by Shang Tsung and is one of the original MK kombatants. He's appeared in nearly every MK game, except for MK3, Ultimate MK3, MK: Special Forces and MK Mythologies: Sub-Zero. He has a daughter, Cassie Cage, with fellow kombatant Sonya Blade and is known for his Shadow Kick, his crotch-punch split and his cockiness.
What's great about AI Johnny Cage:
He is constantly in his opponents face, rarely allowing his opponent time to recover before landing his next blow
The AI utilizes the flip-kick ability quite a lot, allowing for a string of juggling kombos to be executed
With this ability preset, Johnny has his stunt double and the AI knows just how and when to use him
Best AI Settings:
Shock Jock abilities preset
Distribution: 

Grappling: 10 
Rushdown: 27 
Kombos: 10 
Reversal: 13 
Zoning: 0
Runaway: 0
9. Skarlet
A still frame of Skarlet right after a bloody sneeze.
Skarlet has only appeared in 2 MK games, though it is rumored that she was a color glitch in MK2 like Ermac was (which is short for Error Macro, did you know that?). She is a master of Blood Magik as taught to her by her master Shao Kahn, and is straight-up heartless, despite her love for blood. She is known for her blood projectiles and her vampiric abilities.
What's great about AI Skarlet:
When sending your AI's to fight others in the AI Battles, having Skarlet as your first or second kombatant pretty much guarantees a win at least 70% of the time
The AI uses her blood tendril and cell siphon very often, and it's effective
When the cell siphon move connects, it gives Skarlet the chance to execute some very damaging kombos using her blood-sickle
Best AI Settings: 
Blood Drive abilities preset
Distribution:

Grappling: 5
Rushdown: 0
Kombos: 18
Reversal: 24
Zoning: 13
Runaway: 0
8. Jax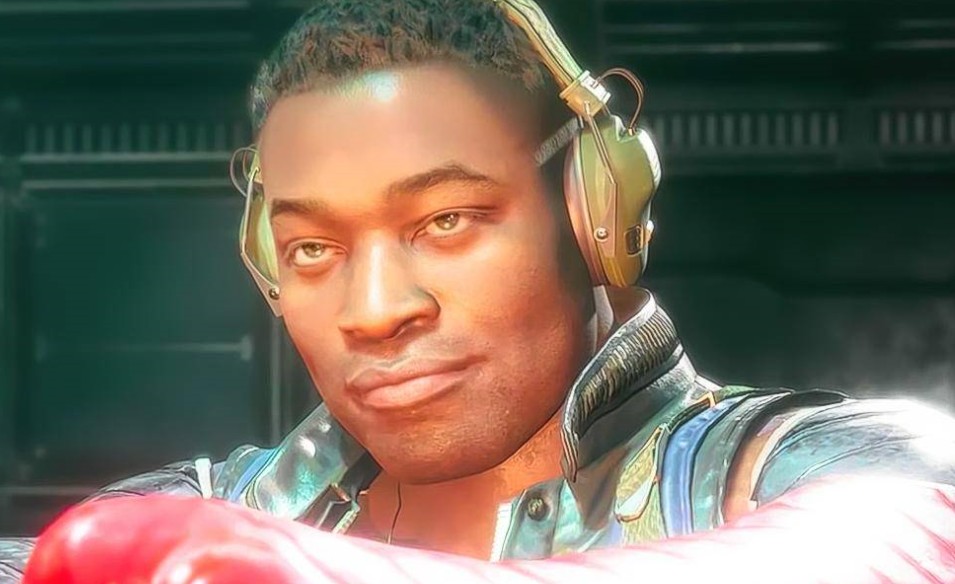 Jax reaches for a fist bump, knowing that everyone loves his new mix tape!
Jax did not appear in the first MK, but has been in many of the MK games since his debut in MK2 (and the only kombatant on this list to appear in MKSF). He is the father of Jacqui Briggs and has worked alongside General Blade since his debut, as long as you don't count that time he was a Revenant. He is known for his 'Gotcha' grab, his cybernetic arms and his ground pound.
What's great about AI Jax:
The AI uses the 'Gotcha' grab a lot, and often enhances it so Jax will grab the opponent and slam them on the dang ground repeatedly
To increase damage, Jax's AI will 'heat up' his fists at every gven opportunity, increasing damage
There really isn't much projectile throwing or zoning; AI Jax gets in your face for grappling and percussive kombos
Best AI Settings: 
Grinnin' Barrett abilities preset
Distribution:

Grappling: 10
Rushdown: 5
Kombos: 22
Reversal: 23
Zoning: 0
Runaway: 0
7. Baraka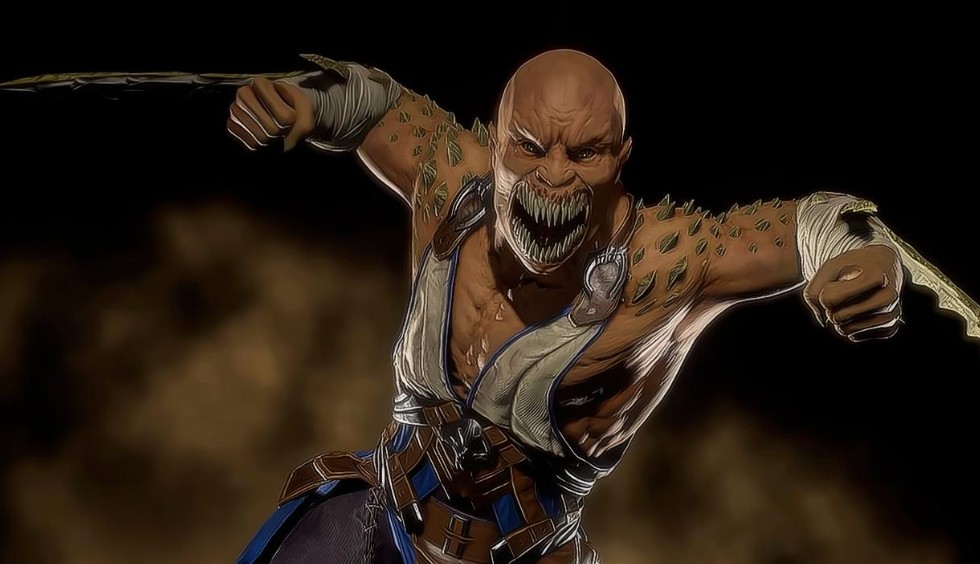 Baraka does his best in attempting to jump-scare you.
Baraka is a Tarkatan warrior from Outworld who was under orders from Shao Kahn (until the emperor's banishment to the Phantom Zone in MK v DC). He is the protector/avenger of his klan, the Tarkata, and resumed serving Shao Kahn when the emperor was brought back into the timeline by Kronika. Baraka debuted in MK2 and has appeared in many installments of the franchise. He is known for his biological arm-blades and his big ol' sharp teeth.
What's great about AI Baraka:
The AI pulls off some pretty powerful juggling kombos using the enhanced blood lunge
With a good chunk of the distribution focused on rushdown, Baraka will usually be within range to grapple and juggle
The AI uses Baraka's blade spark as an added move to keep the opponent off his feet instead of trying to zone with it
Best AI Settings: 
Marauder abilities preset
Distribution:

Grappling: 10
Rushdown: 15
Kombos: 20
Reversal: 15
Zoning: 0
Runaway: 0
6. Raiden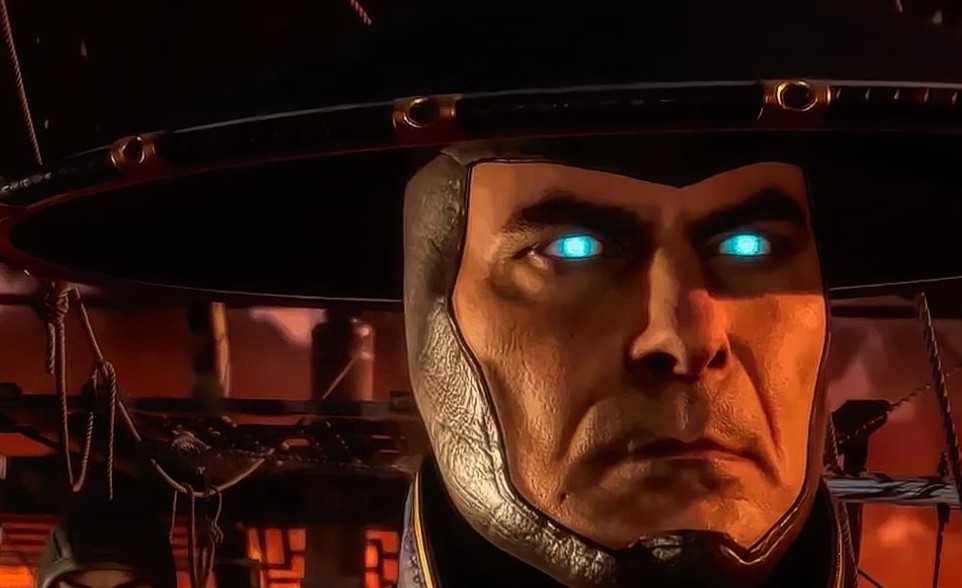 Raiden wonders when he'll be promoted to full Elder God, if ever...
Raiden is the god of thunder and protector of Earthrealm, often acting as a mentor or guide for Earthrealm kombatants who have been invited (or drafted) into the MK tournament. He made his first appearance as one of the original kombatants in MK1 and has been in every installment of the franchise, save for MK: Special Forces. Raiden is known for his useful teleporting move, his bolts of electricity that change color depending on his allegiance, and his 'Superman' flying move.
What's great about AI Raiden:
The AI will use Raiden's teleport move often, usually right when the opponent is trying to pull off a kombo and often perfectly timed
Storm Cell is often used to start a devastating kombo, followed by his teleport to further confuse the opponent
The AI doesn't really utilize the Superman move unless as an added hit while juggling, so it doesn't open himitself to being attacked a whole lot
Best AI Settings:
Thunderwave abilities preset
Distribution:

Grappling: 10
Rushdown: 15
Kombos: 20
Reversal: 15
Zoning: 0
Runaway: 0
5. Cetrion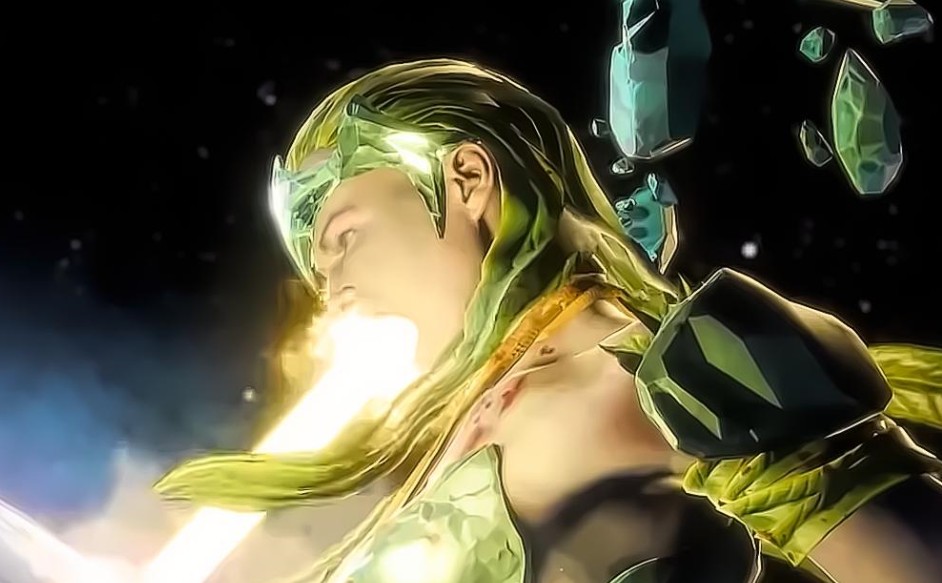 Cetrion vomits violently after trying Earthrealm's Taco Bell
The first actual elder god to appear in any MK game, NPC or not, is the deadly Cetrion (they've been mentioned in almost every iteration of the franchised but never really made any appearance). She is called upon by her mother Kronika to assist Geras in maintaining the timeline and annihilating all those who oppose her. This elder godMK11 marks her debut, and she is known for her elemental control and deceitful smile.
What's great about AI Cetrion:
The AI utilizes the water geyser move to initiate some pretty damaging juggling kombos; she'll either add the freeze at the end or slam a boulder into the opponent
The tendril grab is used a lot when the opponent is trying to zone the AI and is usually enhanced
The AI is usually great at blocking fatal blows with this setting
Best AI Settings:
Spring Cleaning abilities preset
Distribution:
Grappling: 10
Rushdown: 0
Kombos: 20
Reversal: 25
Zoning: 5
Runaway: 0
4. Sonya Blade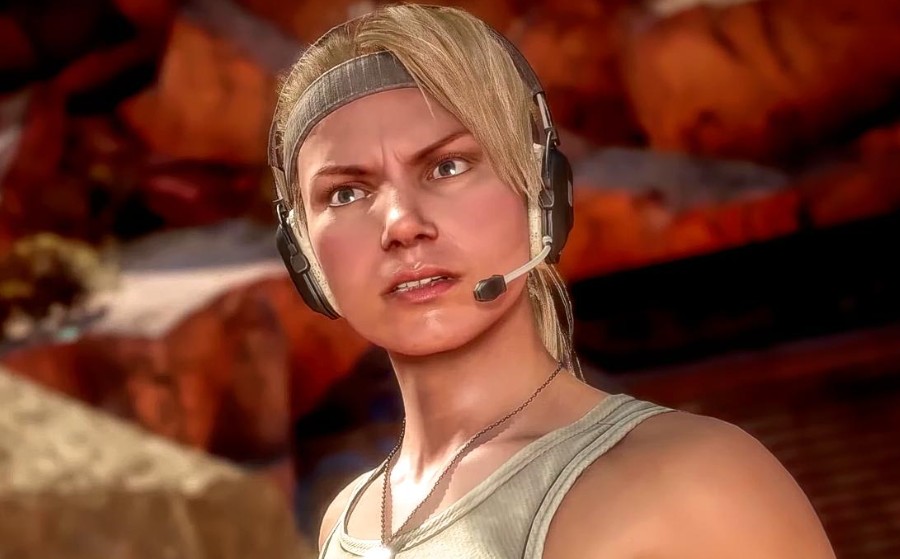 "What did you call me?!" Sonya rages at Johnny.
General Sonya Blade made her debut back in MK1 as the first female kombatant in the tournament. She has appeared in darn near every single iteration of the franchise except for MKSF, and brings with her a take-no-prisoners attitude and raw strength. She is the mother of Cassie Cage and is voiced by former UFC fighter Ronda Rousey. General Blade is known for her energy rings and her grappling moves.
What's great about AI Sonya Blade:
AI Sonya pulls off some wicked kombos using a lot of kick and grab moves
Like many of the AI's, she will attempt to juggle as much as possible and with this setup, she's usually successful
Not a whole lot of projectiles are needed as her kick-and-grab kombos are damaging enough (and with a lot of rushdown, she's always within range)
Best AI Settings:
No Holds Barred abilities preset
Distribution:

Grappling: 8
Rushdown: 20
Kombos: 17
Reversal: 15
Zoning: 0
Runaway: 0
3. Liu Kang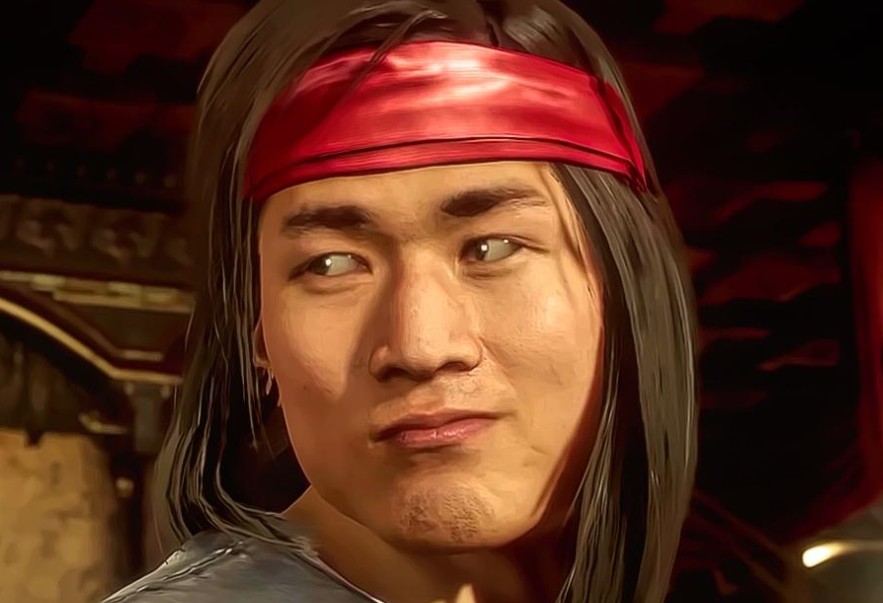 Liu Kang smirks while checking out Kitana's 'assets'
Former and current MK champion, Liu Kang was the main character of the original MK film and is based on the late martial artist master Bruce Lee. He passed away in MK Deadly Alliance, but developers could not keep him off of the roster for long. He reappeared first as a zombie and later as a Revenant. This fire-harnessing dragon-man is known for his flying kick, his bicycle kick and is flameball projectiles.
What's great about AI Liu Kang: 
The AI will usually executecombine the flying kick advancedwith the flaming flip-kick, propelling the opponent skyward defenselessly with that punctuating, flamey flip kick
Anytime the AI pulls off the bicycle kick, it's advanced and does an incredible amount of damage
With even more rushdown than Sonya and more 50/50, the AI keeps his opponent guessing and is constantly close
Best AI Settings:
Wu Shi Legend abilities preset
Distribution:

Grappling: 0
Rushdown: 25
Kombos: 30
Reversal: 5
Zoning: 0
Runaway: 0
2. Sub-Zero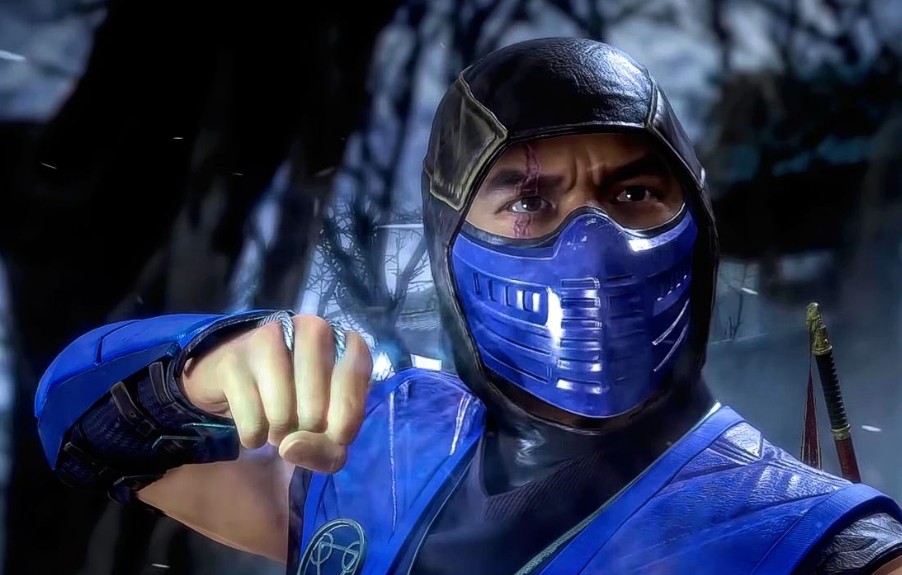 Sub-Zero threatening a kombatant who just made fun of his mama.
This iteration of Sub-Zero, though not the original, is the most well-known version of the character and did not appear in the original MK (he debuted in MK2, taking his brother's place). As the interactions between he and several other kombatants hint at, he is the younger brother of the original Sub-Zero and current Grandmaster of the Lin Kuei clan. He is known for his ice ball, ice slide and his generally cold demeanor (though he's certainly warming up to his buddy Scorpion, eh?).
What's great about AI Sub-Zero:
This setting lets the AI take full advantage of Sub-Zero's barrage of freeze attacks
As one of the few AI zoners, Sub-Zero is most effective from a distance and can actually perform full screen kombos
The AI uses the ice slide move right after a freeze attack almost every timeoften, giving him a chance to set up at full screen again
Best AI Settings:
Thin Ice abilities preset
Distribution:

Grappling: 0
Rushdown: 0
Kombos: 23
Reversal: 12
Zoning: 25
Runaway: 0
1. Noob Saibot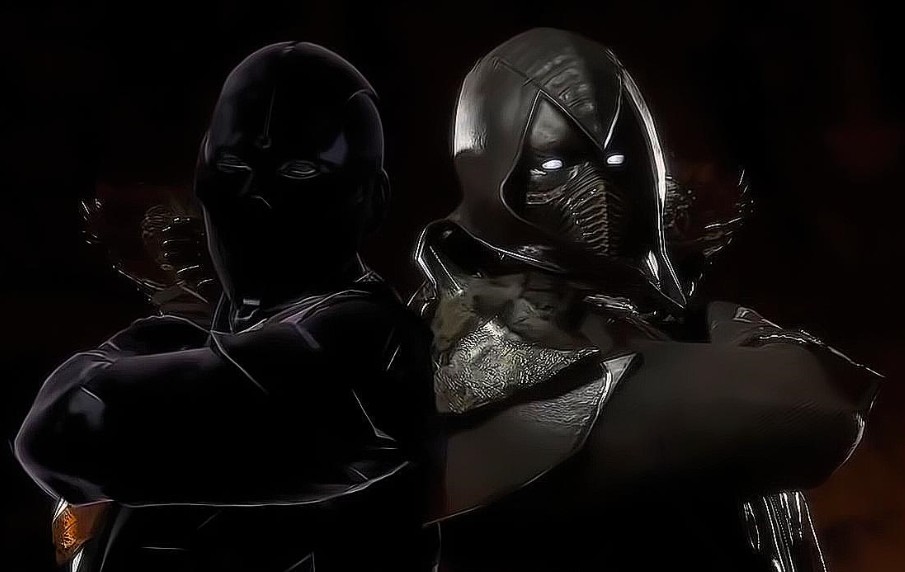 Noob Saibot trying to bust out of his shell and try his new dance moves out with his shadow-bro
Noob Saibot was the original Sub-Zero in the first MK and was killed by Scorpion (who was deceived by Quan Chi into believing that Sub-Zero was responsible for the death of his family and clan). He was resurrected by Quan Chi as a Brother of Shadow with the desire to rule over the Nertherrealm. He is known for his darkness, his portal teleport and his ghost ball projectile.
What's great about AI Noob Saibot:
The AI uses Noob's shadow quite a bit, enabling both mid-range and full screen attacks
Noob's portal teleport grab, when advanced, is one of the most used and most effective attacks
His kombos are very damaging and utilize his shadow, his hand-held sickle and his black fistscan be executed both up close and mid-range
Best AI Settings:
Seeing Double abilities preset
Distribution:

Grappling: 0
Rushdown: 5
Kombos: 25
Reversal: 25
Zoning: 5
Runaway: 0
You may also enjoy:
Image Gallery