10 Awesome Movies That Should Be Made Into Video Games
Updated: 29 May 2015 3:12 am
From motion picture to video game?
They're spectacular on the big screen, but can they be great video games, as well?
As gamers, most of us are also fans of cinema. And we're willing to bet many of you have seen films that made you say, "this would make an awesome video game!"
So why aren't there video games based on Hollywood blockbusters such as The Avengers and Taken? What missed opportunities!
Join us, then, on a short fantasy trip we're calling the 10 Awesome Movies That Should Be Made Into Video Games. We won't be including movie franchises that already have official video game tie-ins for consoles and the pc. Sorry, fans of Aliens and Christopher Nolan's Batman films. Also, a word of caution: there will be minor movie spoilers in this article, so if you haven't seen a particular film, feel free to skip on to the next item on the list!
10. John Wick
This one's a no-brainer.
Ex-hitman John Wick loses his wife to an illness, and all he's got is a cute puppy – her posthumous gift to him – to remind him of happier days.
Then a Russian gangster breaks into his home and kills the puppy before his eyes.
If that isn't a great set-up for a game of bloody revenge in the same vein as Max Payne, then we don't know what is.
The John Wick game will bet a third-person shooter that follows events from the movie, but includes several missions unique to the game. There will be lots of shooting, but hand-to-hand combat and stealth elements will also be present. And of course, bullet time!
One of the most action-packed video game movies that should be made!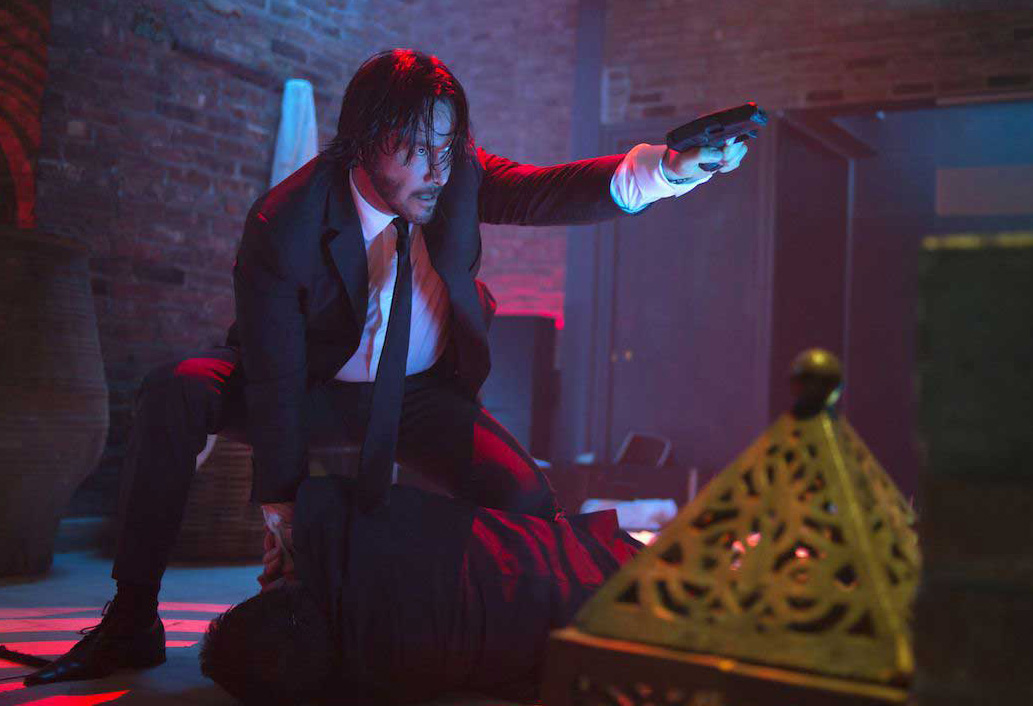 Keanu's back and kicking ass!
Martial arts mayhem