Top 25 Best Alien Games For PC
Updated: 24 Oct 2022 10:17 pm
Best Alien Games to Grace the Earth
We, as humans, are fascinated by what lies outside the boundaries of the earth. Are we truly alone? Are aliens even real, and is the galaxy filled with other life forms? Games have tackled these various questions in ways we never could have imagined. bringing to us the answers that we could only hope for. Here are the top 25 best Alien Games to get your alien invasion career started.
25. Serious Sam 3: BFE (PC/PS4/XB1/Nintendo Switch)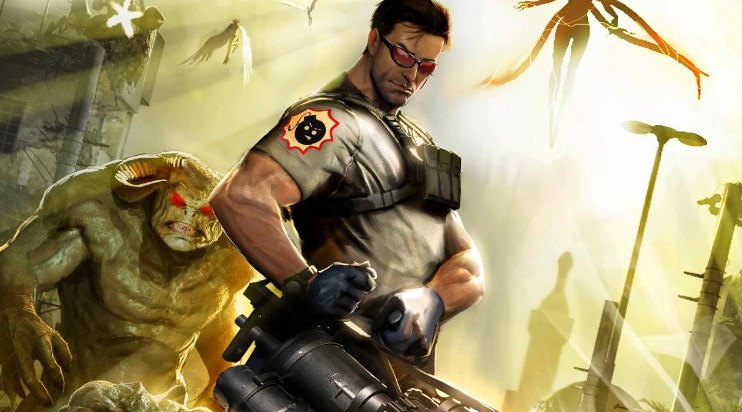 The gameplay for Serious Sam 3 just keeps getting better and better with the new and much more advanced guns and thousands of aliens to kill in one go, the action and finally the storyline is really a piece of art.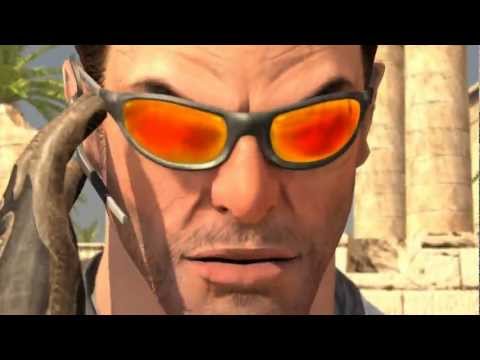 The trailer of Big Sam 3 gives us a small teaser of how great this game actually is. The new maps and scenarios, not to mention the appearance of new aliens and monsters is something that we could never have even thought of.  
In a world filled with raging monsters and aliens whose numbers double by the second. Times have changed, taking cover is for newbies, bloody body parts everywhere, bone chilling music and even creepier sound effects. Serious Sam 3 is not here to mess around anymore. 
Witness a first-person shooter experience like no other as alien life forms swarm your screen, giving you no time to breathe or even reload.
Unleash Serious Sam's h Serious Sam's arsenal includes everything from heavy assault rifles to the punishing minigun, leaving no room for survivors. So, do you have what it takes to survive in the near-future Egypt that reeks of blood and chaos?
24. Warhammer 40k Mechanicus (PC/PS4/Xbx)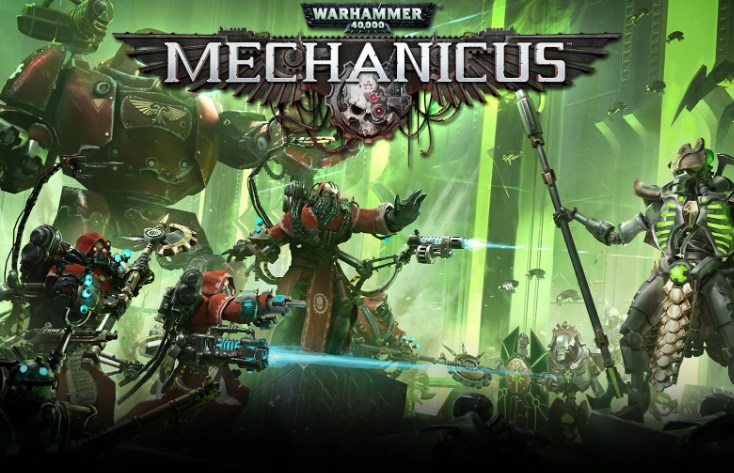 An alien raid isnt complete without the Mechanicus. The character design, the CGI and overall tactical game play really gets your head buzzing with innovative and out of the box strategies that can get you the win over the aliens.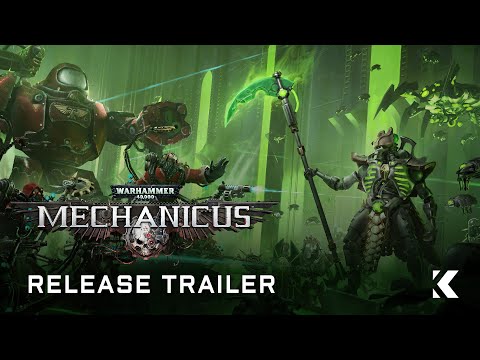 Dive deep into the world of Mechanicus where Evil thrives. Going over the release teaser trailer we understand why it is among the top Alien games to play. Every move, every decison counts, because one wrong startegy and you are seeing the end of your well planned army.  
Every move, every decision, and every strategy gets you one step closer to victory. Rage on with the dogs of war as you take control of the most technologically advanced armies in the Imperium.
Fighting humans is outdated. Take on the robotic Necron warriors that push you to the limits of your knowledge and strategies to overcome them. Not to mention, the Empire is at constant war with every alien it encounters.
Having strong allies gives you the upper hand over everyone else, but the question still remains. Who could be trusted? The killer robot skeletons, perverts and pirates from the Webway, or egocentric Xenos who only care about themselves?
23. Breathedge (PC/PS4/XBOX)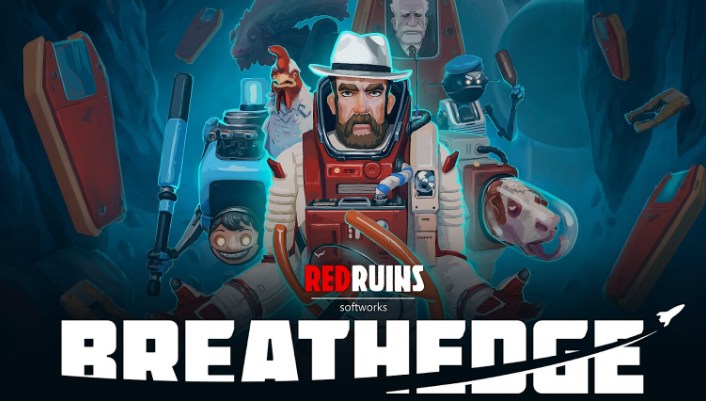 A real life space game with a chicken that never seems to die. Giving you a first person view of an astronaut stuck in outer space as he tackles issues such as running low on oxygen, finding food, scavanging for materials and getting the hell out of space itself.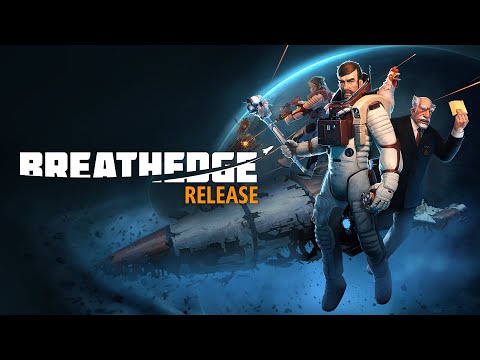 Visiting space has never felt so realistic until you start playing Breathedge. The slow gameplay, mixed with a difficulty level that just gets you frustrated beyond measures has it's pros and cons. 
Getting trapped in outer space is not everyone's cup of tea. This outer space survival game walks us through the simple life of a person called "The Man". Determined to take his beloved Grandfather's ashes to a galactic funeral, only to instead be trapped in a vast field of space wreckage with nothing more than an immortal space chicken for company. 
This creative, survival game pushes the limits of what it's like to actually be trapped in outer space. The zero gravity environment, innovatively crafting tools and scavenging for air tanks to avoid suffocation. Now he must uncover the reason behind the crash of the biggest liner in space history. 
With little to no alien life forms, apart from the ones that gouge out your insides, this simple yet realistic space game tests the limits of one's survival skills. But mind you, if the lack of oxygen doesn't kill you then the awful dad jokes will.
22. Space warlord organ trading simulator (PC/ Xbox/Nintendo Switch)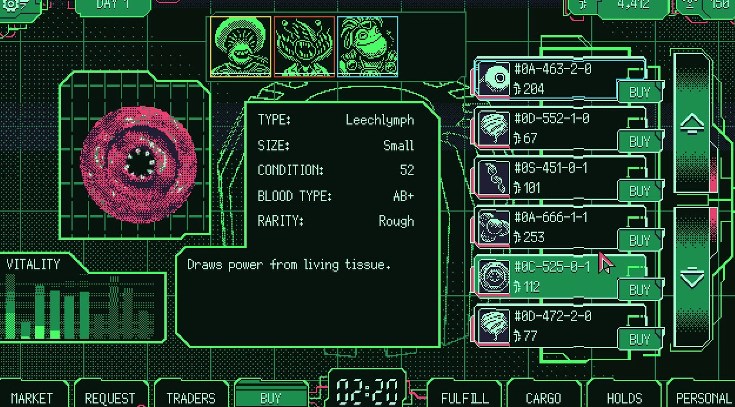 If you ever wondered what its like to traffic organs? Get ready to have your life change, for the worst.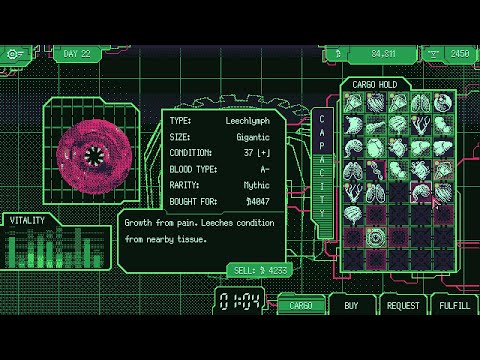 If you just ate dinner then better be ready to throw all of that out with the gruesome thriller. Space Warlord organ trading simulator makes you feel like a doctor, except you arent treating anyone and just are trading organs. Moreover, the simple graphics makes you feel you are back in the 90's when life wasnt so tough.  
Space Warlord organ trading simulator which you might have guessed just by the name is a sci-fi horror game in the bloody organ black market. Your job here is simple, bloody but simple, you are an organ trader in a cut throat market where you are in charge of buying and selling body parts purely for profits. 
You start off the game with a little bit of money and are introduced to the management interface. You are also in charge of a cyber-punk themed trading application that allows you to interact with the primary systems. Each day starts off with bidding on organs/body parts and checking the biological stock in the market. Isn't it cool if you need those early years of experience for the black market? 
But on a side note, by far the most horrible thing about Space Warlord is the music. Is it possible for a soundtrack to smell? I'll leave you to imagine how bad it is!
21. Phoenix point (PC/PS4/XBX)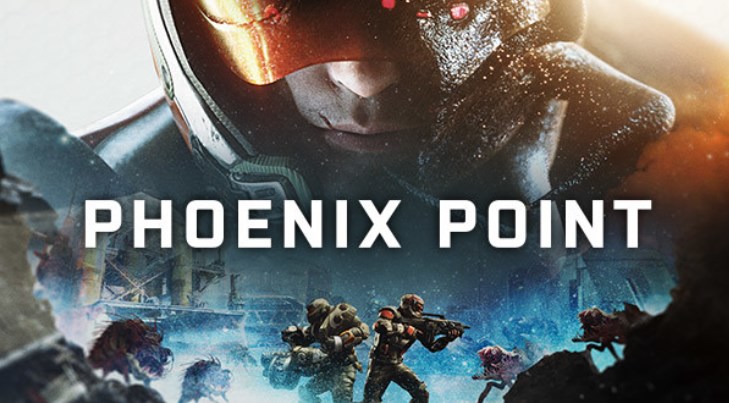 The freezing cold, blood on your face and thousands of aliens everywhere. War never felt sweeter than this.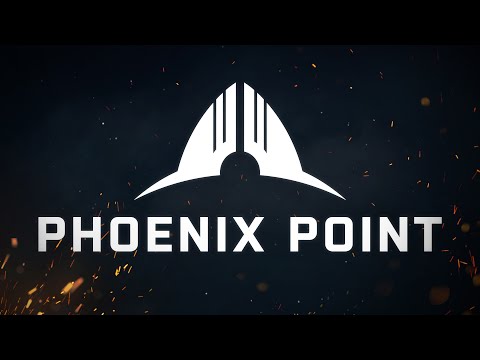 Unleash the beast, there shall be no survivors, espesially when you are at Phoenix Point. The trailer of Phoenix point is packed with non-stop action and suspense. The aliens are showing no signs of stopping, leaving you with the power to wipe the floor with their blood. 
Battling Alien invasions on a tactical and global scale could not have been more fun and worth the money. From the creators of X-Com, this action packed, Alien invasion game just set the bar sky high with the graphics and out of the world storyline. 
Mutated aliens now roam the corners of the earth that is itself breathing its last breaths of life. Glaciers melting, natural calamities on a rise and finally when things couldnt get worse, the human race is on the brink of extinction. Only the Phoenix project can turn things around for mankind. 
The realistically modelled shots, research and design and finally exploration throughout the war zone, makes this one of its kind.
20. Gears Tactics (PC, Xbx)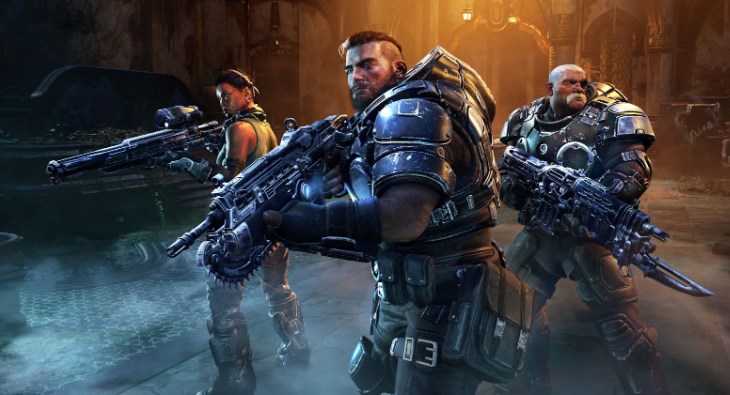 Hold on to the cross, what you will see here is worse than the devil.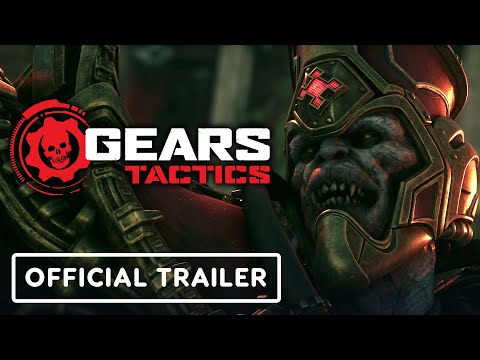 The tactics involved in this game is of another level. Gear tactics is many steps ahead of it's time, which makes us wonder what we are going to see when we start playing the game. Gruesome attacks, blood thirsty aliens and strateges that are unique in their own, action packed way. 
The gamers who play Gear Tactics wake up early in the morning and have brass nails for breakfast. Yes, you heard that right! 
The fast paced strategy game is one of the most acclaimed video games in the franchise. Outnumbered and fighting for survival for one cause and that is to smoke out the evil mastermind behind the creation of monsters and aliens.
The 4k cinematic graphics and realistic strategies are perfect for those who wish to experience failure numerous times. Like they say, this game isn't for cupcakes!
19. Red Solstice 2 survivors (PC)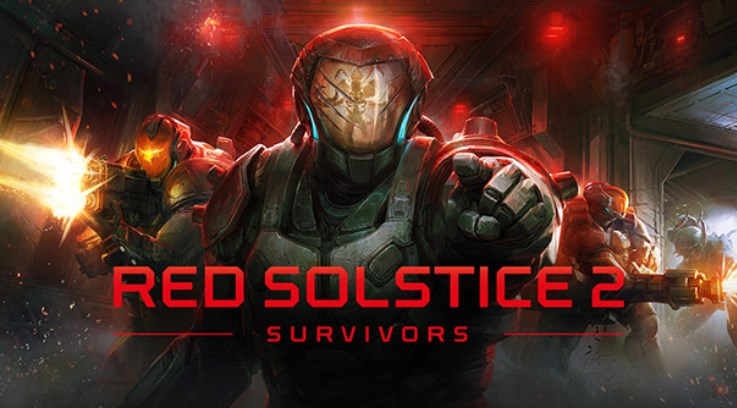 There are times your parents tell you not to play some games. These are those games that you parents dont want you to play.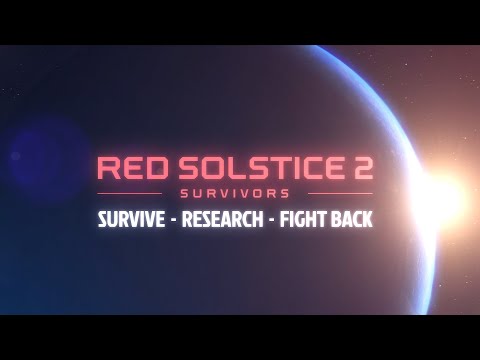 Survival could never have been more tougher than this. Get past the first level and call yourself a veteran already. Red Solstice 2 really packs a punch with the whole survival, research and fight back concept. Gamers are drooling over the advanced graphics and CGI used to make the gameplay so realistic. 
Humanity has started living on Mars after the outbreak of a deadly virus that has made earth almost impossible to live on. More than 100 years since that incident the virus is back and this time it threatens to eradicate humans once and for all. 
Red Solstice 2 has everything that one could ask for in an Alien invasion themed game. The bloodthirsty aliens that look like mother nature made a big mistake. Gruff space marines that have an endless supply of magazines and finally a squad that are not to be messed with. 
Take on the role of an elite squad and explore the planet. Leave no stone unturned, find the deadly virus and put a stop to the hell that has been raised.
18. Aliens Fire team Elite (PC/PS4/XBX)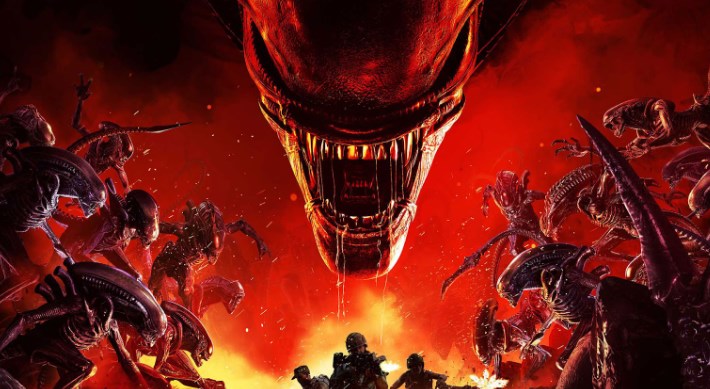 If this is what an alien invasion looks like than better never sign me up. I'll be dead before the invasion even starts.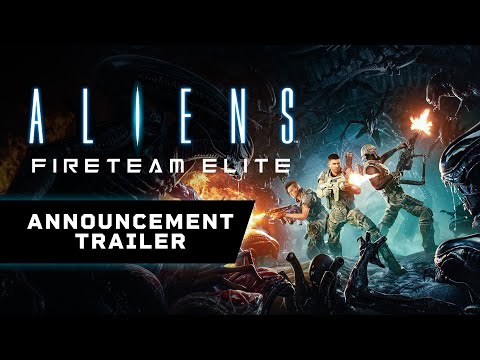 When the aliens come gushing out of places you didnt even know existed, you better know that its an apocolypse. Alien fire team elite's trailer really got us pinned to our chairs with the scary and realistic graphics. If the trailer is so horrifying you can bet the game would be worth the money. 
The galaxy gave birth to babies and they are not pretty! Nothing makes you feel alive  like having to pick up your guns and fight to survive against the most gruesome and frightening Aliens that you could ever imagine. 
A very odd and mysterious distress call brings your Marine Assault Unit to LV-895 in the outer colonies, where deadly Xenomorph Legions, uncovered truths and finally ancient aliens await your arrival. 
Fight off and curb the growing Xenomorph species before it's too late. This is the ultimate hunt for survival. With the help of your AI teammates, you can customise, gear up and set ablaze these unwanted creatures of hell.
17. Among us (PC/XBX/PS4/Nintendo switch)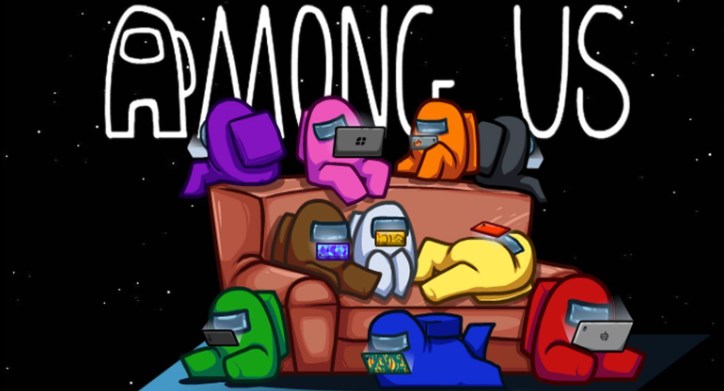 It may look like a kid's gae but never judge a game by it's cover.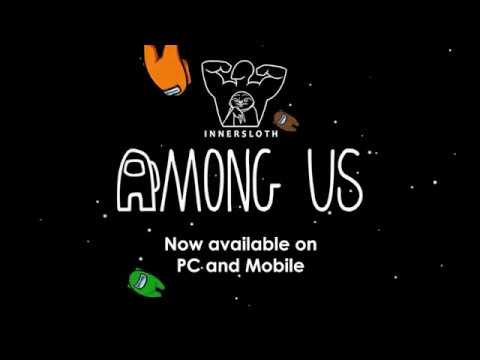 This addictive game is the perfect example that you dont need mega graphics and CGI to get millions of users. Just run around in a spaceship with many others like. However, the catch is one of you is the imposter. Get betrayed or be the betrayer, the choice depends upon you. 
Considered as modern day "Hide and Seek", Among Us really makes you feel like a child again. Despite the simple playing style and average art design, it has hit the spotlight faster than any alien game has before. 
Essentially you are kept on a spaceship along with other other aliens and have to complete a given set of tasks before an "Imposter" who is infected with a virus kills off the other crewmates. This game of lies and stealth has given it the golden ticket to a gamers heart. 
So next time you think that your friends are the most honest beings on this planet, think again when you play this game with them. 
16. Arma 3 contact (PC)

The type of game that you take an off from work for. Arma 3 just brought in the big guns. 
Arma 3 really makes one question life. Was our purpose in this world just to play an elite game like this? The answer is 'Yes'. Going over the trailer we can understand why gamers all over the world are going berserk over it. The low night mode scenarios, out of nowhere aliens and finally strategies that need to be point perfect to survuive. 
For those of you who love a heavy military simulation game then you are in the right place. A classical science fiction story that has the perfect blend of action, strategy and a whole lot of aliens. 
Soldiers are deployed to Livonia's militaized Nadbor region where they must unfold the true intentions of these outer space life forms. Amidst tension and chaos, armed conflicts inevitably grow. Who is on your side and who is the enemy? 
A fully immersive and rich story with countless aliens to fight against along with strategies that need more than one way of carrying out.
15. Gears of war 4 (PC/PS4/XBX)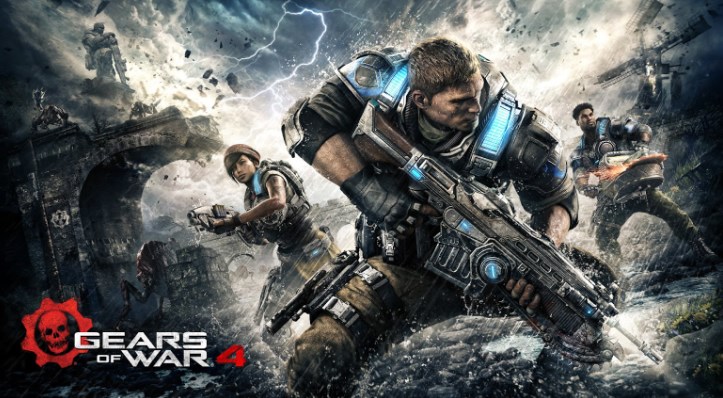 Gears of war 3 is nowhere near as addictive and out of control as Gears of war 4. 
The nightmares we get are just kid's stuff. This is what a true nightmare looks like. The trailer of Gears of War 4 has made us more than eager to get this game already and start playing. The fast paced gameplay, realistic scenarios and tactical ideas that need to be used to survive. 
Only the brave have what it takes to walk right into a storm and see the rays of sunlight the next day. After high demand, Gears of war just got better, tugging on gamer's nostalgic heartstrings throughout this roller coaster ride. 
Picking up from where they left it in the past Gears of war 4 is set 25 years after the events of the original trilogy, with Marcus Fenix playing the Han Solo mentor while his son JD sub in for Rey. 
Families displaced and blood thirsty aliens rampaging the city, you must fight to save and survive for a very unknown future ahead.
14. Alien shooter (PC)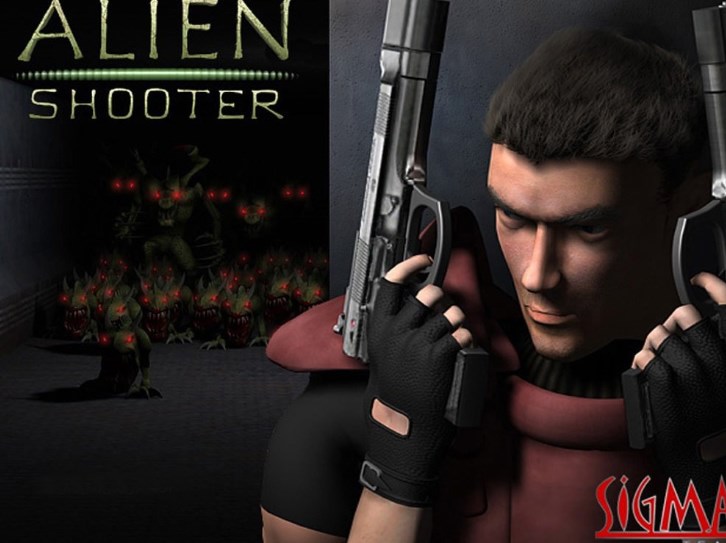 A classic game that will never get old. 
Straight from the archives, bringing back the nostalgia that we've been craving for so long. Alien shooter is perfect for children who want to kick start their alien games journey. The simple graphics and easy to play controls makes this gun a whole lot fun. 
Here is a piece of memory that we almost forgot about. Straight from the archives, old but gold Alien shooter is still seen as one of the greats to grace our world in the early 20's. 
The Alien invasion has begun! Racing through offices, storehouses, mysterious labs and bars to clear the base at any cost. Consisting of two game modes; campaign and survival where you are humanity's last hope.
13. Nemesis Lockdown (PC)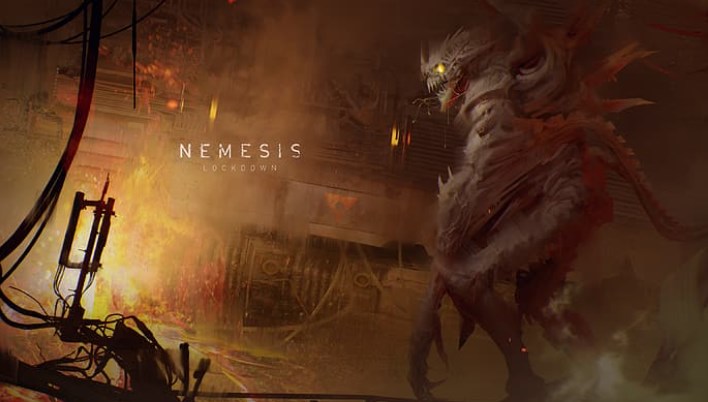 We've all have had nemesis at least once in our lifetime. This nemesis is not one to mess around with. 
Surrounded by fire and being chased by a 100ft alien, pretty much will excite any daring gamer.  The trailer of nemesis lockdown is without a doubt one of it's kind. The out of the box actions, jump scares and scavenging ideas is what makes this game so fun to play. 
Taken to a secret Base on Mars and kept under strict lockdown, you must survive against the most vile and utterly heinous creatures that you have ever seen. 
With each passing level the difficulty of this game is cranked up to an all time high. Craft tools, smoke out alien life forms and shoot the living daylights out of them. Play multiplayer with your friends or betray them and go forward solo.
12. Dead Space (PC/PS4/XBX)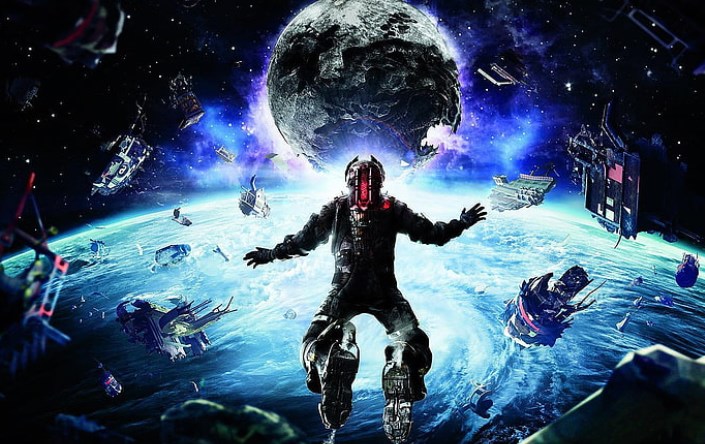 Fightning on planet Earth is fine but when you are stranded in Space and have face rutheless Aliens, it isnt fine. 
Being in the Aliens homeland and fighting these savage beasts isnt something that an astronaut would be looking forward to at all. Dead Space by it's official trailer has us all in cold sweats. The action, CGI and most importantly storyline has captured every gamers hearts. 
If the teaser trailer doesn't send chills down your spine then I don't know what will!
Set over a hundred years in the future, where Earth has exhausted all of their natural resources. A mining fleet known as the USG Ishimura is sent to space to collect minerals. However, the ship cuts off all communication from galactic command. Players are sent to discover the reason behind it, what they find on the ship is beyond their darkest fears.  
The award winning survival horror game Dead Space has outdone itself. Dark cinematic background, bone curling songs and aliens that can get even a grown man to cry. Only God can save these soldiers now.
11. The Bureau: XCOM Declassified (PC/XBX/PS)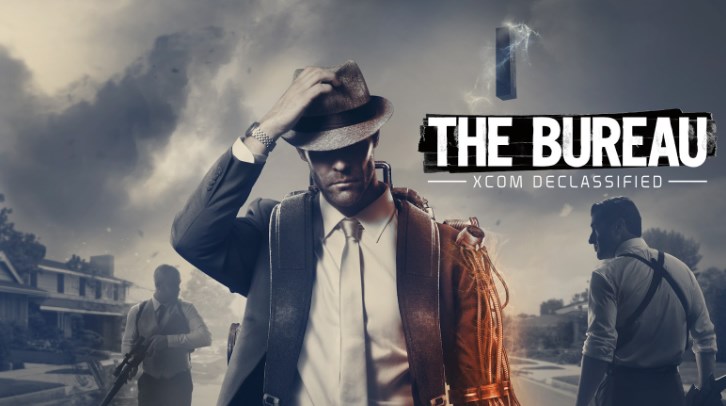 Talk about having some style while being the last hope for humanity. 
If you want some excitement in your life and no assurity that you would survive the alien invasion, this game is perfect for you. The Bureau XCOM declassified's trailer is something straight out of an Alien book. 
It doesn't come to us as a surprise that intergalactic beings aka Aliens are no doubt far more intelligent and stronger than humans. However, there is one thing that we are good at and it's taking what's theirs and using it against them. 
It's 1962 John F Kennedy is the U.S. President. The cold war is upon our heads but that bit has to wait since mysterious Alien beings wreak havoc all over the world. As special agent William Carter, you make the decisions to lead your team against these aliens and protect the citizens from discovering the truth. 
The realistic graphics of infected alien plague sufferers and mutilated livestock. Top notch world building and finally a sense of survival against these monsters is unlike any other.
10. Saints Row 4 (PC/PS4/XBX/Nintendo)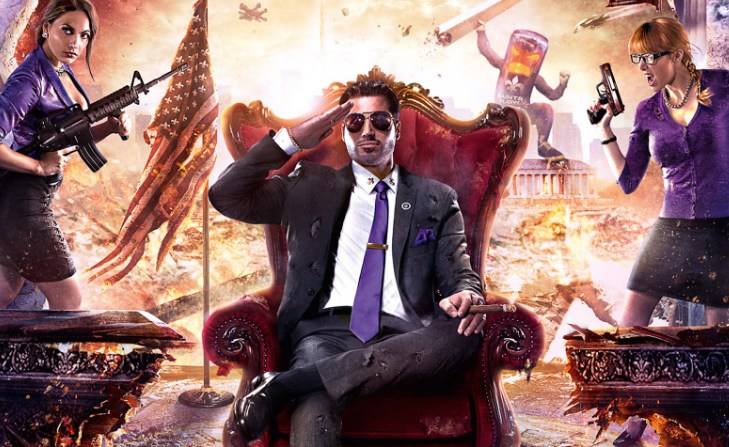 The much awaited game is back in town and it isnt one bit holding back on the graphics.  
Saints Row 4 has really made us wait all season just to give us more than what we expected. Saints Row 4 has broken the gaming market with its all time best gaming concept that we could have ever even thought of. From rampaging aliens to big guns that has us all in excitement.
It is impossible to not include the one and only Saints Row 4 into this list of some of the best Alien games for PC. 
You now hold the most powerful role this world has ever seen. Yes, you are the president of the USA but here's the catch, you also possess unfathomable powers. With an alien invasion right at your doorstep, you must now stop them and get to their leader before earth gets blown to ashes. 
Overpowered boss fights, an arsenal of weapons and super powers at your disposal and without a doubt Aliens that just are a pest now. Saints Row 4 is a joy for sore eyes.
9. Destiny 2 (PC/PS4/XBX)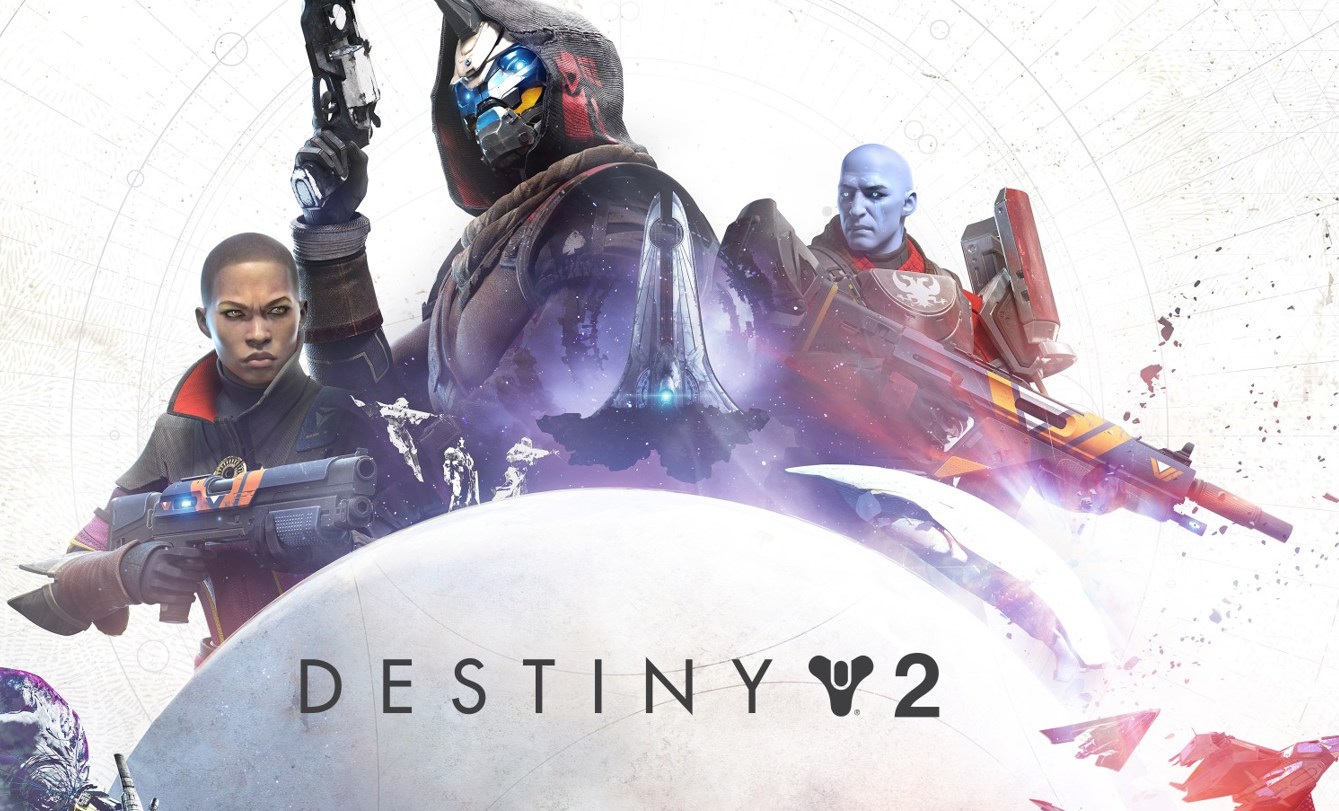 You'll need to wear your headset and put on your gaming socks for this one. 
Destiny 1 made it's mark a few years ago but with Destiny 2 out, we all have pretty much forgotten the past and are hunched over the future. The trailer of Destiny 2 gives us all Star wars vibes and we are not one bit disaapointed. From hover bikes and cars to laser guns, we just cant wait to play this game. 
I never thought I would say this but, Destiny 2 just can't get any better than this!
Humans have lost the war against aliens and now the pressure lies in the hands of a few to win back their world that they so dearly love. What was seen as a flop in the previous Destiny game just redeemed themselves in the new one. 
Delivery of a great storyline, out of this world graphics and Alien boss fights that just won't stop breaking the barriers of perfection. Cut scenes that give the cast an opportunity to show great emotional range and more reasons to move forward through fun missions set in eye-catching environments.
8. Prey (PC/PS4/XBX)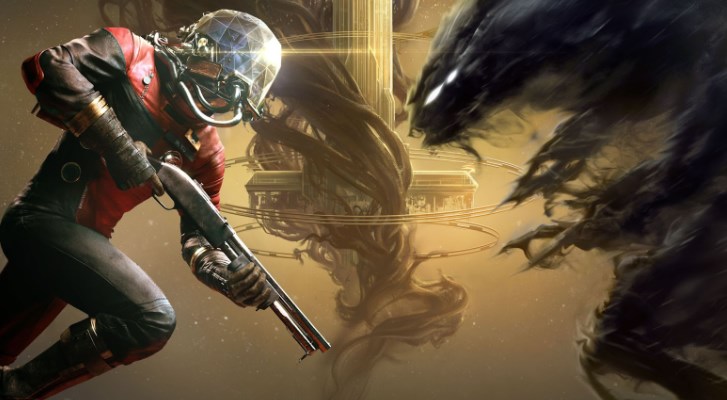 If you thought you have seen the scariest game ever, think again. 
If the trailer for PREY hasnt given you goosebumps and made you want to play it, then i dont know what will. The first person shooter game that has a touch of fear and excitement attached to it, not to mention a feeling of heavy gaming is what these Alien games are all about. 
If you thought the monster in your closet was scary then think again. 
Prey is a game about identity, wrapped in the clothing of a first person shooter. It opens up as protagonist Morgan Yu awakens to a mysterious nightmare underway on a space station Talos. How these dreams unwrap into reality and slowly eat you up, is beyond measure. 
Right from the start the game messes with your head. Nothing is as it seems, your comrades, family, friends all could be shape-shifting enemies and if the tension of combat doesnt take you over, these aliens will.
7. Destroy all Humans 2 (PC/PS4/XBX)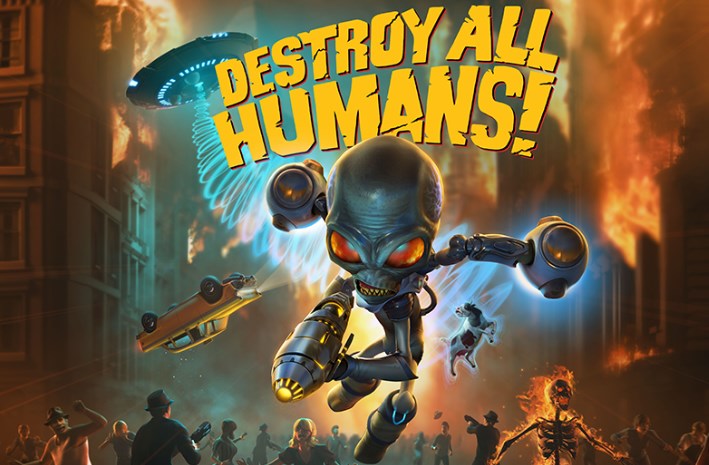 Given an Alien a bad mouth and big guns and you'll be surprised with what it can do. 
Destroy all Humans 2 really gets you going when you need that fast paced, fighting theme to make you all excited. If it werent for the bad mouth of the Alien himself this game is pretty decent. 
Pretty much the roles here have changed, you arent some fat, hairy human. Oh no, you are an alien who must work with humans. 
The Alien invader returns, groovier than ever but this time he isnt looking to go back home empty handed. After the KGB blows up his spaceship, it is time for sweet revenge. Uncover your enemies' schemes and form alliances with the very beings that you came to enslave. 
Riding space shuttles, mind controlling powers and most importantly a damsel in distress. You dont see games like this often on the market.
6. Earth Defense Force 5 (PC/PS4)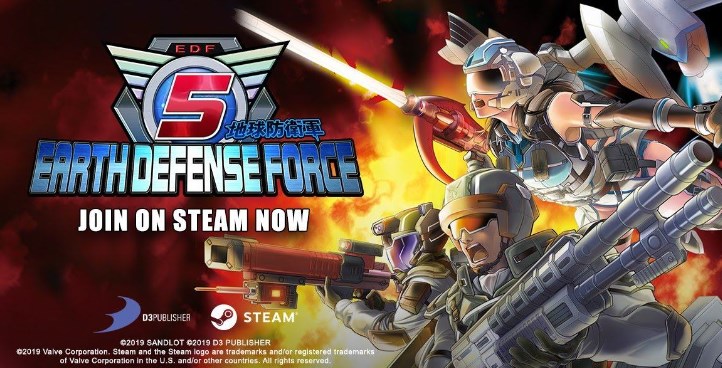 When you need the best to protect earth, no one is better than the Earth Defense force. 
The graphics, CGI and most importantly the action in Earth Defense Forces really hits it home and makes you want to jump right into it and keep playing for hours. 
The only way out for mankind now is to bring in the very best for this mission. 
Earth Defense Force 5 is a solid wave-based shooter game, built on top of a deep class-based loadout and levelling system. Missions feature dozens of huge, sci-fi alien enemies attacking head-on in a completely wrecked up city. 
Four classes to choose from, a ton of weapons and a whole lot of killing if you wish to free earth from the clutches of these monsters.
5. XCOM 2 (PC/PS4/XBX/Nintendo)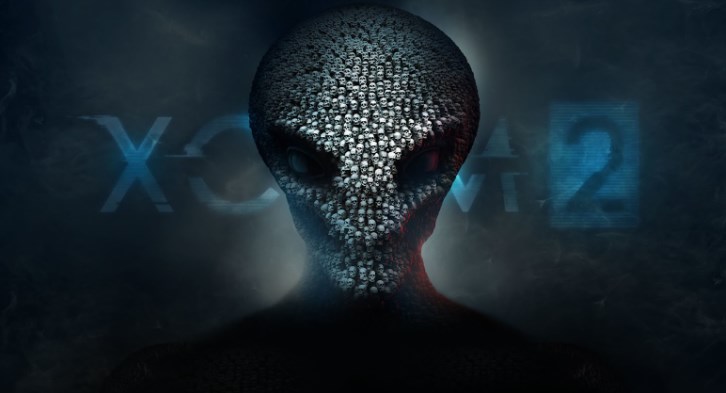 Not for the faint of heart or children under 25 years old. 
XCOM's trailer has nothing but the best to offer and a storyline that just makes you want to play this game all over again. 
Having a backup plan would be really neat if you plan on playing this game, otherwise you are pretty much dead anyways. 
Earth is under alien rule, nothing is the same as it once was anymore. Facing impossible odds, you must do everything in your power to rebuild from scratch and fire up a global resistance to get back your city, your country and your world. 
Take charge of the Avenger, an alien supply craft. Recruit the best of the best soldiers. Get ready for some of the most intense tactical gorilla combat and finally be ready for a new breed of enemies.
4. Subnautica: Below Zero (PC/PS4/XBX/Nintendo)
Fightning on land is neat but when you dare to go deep into the ocean, you'll be surprised with what you find down there. 
If you feel claustrophobic and have a light stomach, i advice you to stay far away from SubNautica below Zero. The game trailer is filled with exciting moments and makes you wonder how deep is the ocean itself. The realistic monsters and aliens that lurk in the darkness of the sea has got this game to stand in our top 10.
Subnautica is one of those games that you would wish to erase all of your memories and plunge back in for another try. 
Playing the role of Robin, a xenologist who sneaks into Planet 4546B to search for her lost sister, Sam. With hours of game time to scavenge for warmth, food and supplies, Robin tries to unravel the secrets of this new planet with alien-like creatures that show little to no resemblance to the world that she used to live on. 
Unlike most games Subnautical is a less tactical and a more survival type of genre. Where it isnt all about fighting but the necessity to survive the Abyss that could suck her away
3. Black Mesa (PC)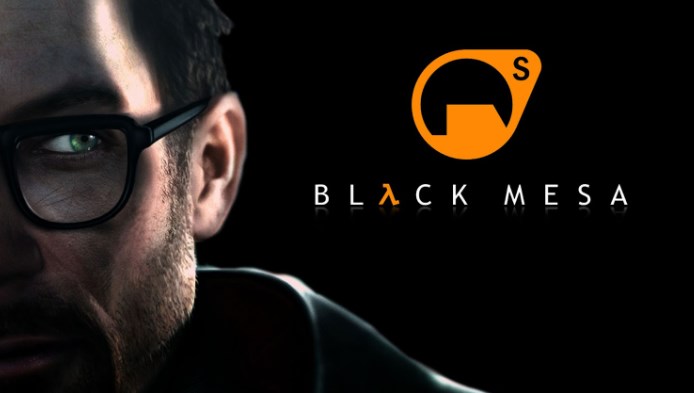 Not all heroes wear capes, some carry a glock. 
Hiding in the shadows isnt something that Black Mesa approves. Go big or go home with this Alien game. The tariler itself is a call for help, for those who wish to experience real hardcore gaming. 
"Working to make a better tomorrow for all mankind." - The Black Mesa motto
One morning in the New Mexico desert, a 27 year old theoretical physicist turns up late for work. The next thing he knows, aliens are spilling out of portals from another world. The underground Black Mesa research facility is now home to these aliens that have killed almost every guard and scientist there. It is now up to you to stop them from escaping into the outside world. 
From metallic crowbars to semi-automatic machine guns, the arsenal just keeps getting better. Black Mesa's mix of alien creatures, soldiers, super-speedy action and survival theme really makes this a worthwhile game.
2. Predator hunting grounds (Pc/PS4)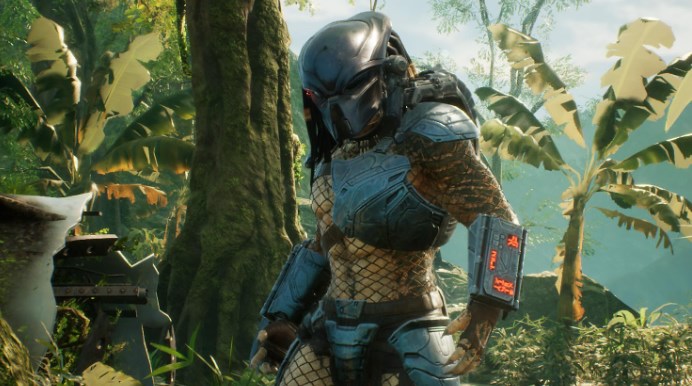 The day Predator was released in the cinemas, the world went crazy. With the game released, you can pretty much guess all us gamers have gone crazy. 
If predator comes running behind, i advice you to never look back and keep running. The trailer of predator shows that you can be the hunter or the hunted. The aliens have abilties that allows them to disappear and have super advanced weapons that gives them the edge over all others. 
Inspired by the hit movie series with the same name, it was plain obvious that it would be getting a game sooner or later. 
Choose to play between one of the four fireteam members as you infiltrate South American jungles and attempt to complete a series of objectives or choose the Yautja life and become the titular predator as you hunt down the fireteam and pick them off, piece by piece. 
The hunter can always be the hunted. Having an element of surprise and playing with utter caution whichever side you pick. Collecting weapons, disappearing in plain sight and completing a set of tasks to finish it all off.
1. Halo the master chief collection (Pc/PS4/Xbx)
The king of all games. 
No game could ever come close to the legendary Halo. With countless games released in the past and now Halo the masterchief collection, we are not one it disappointed by the perfect graphics and gaming experience that we are about to get. 
Now the moment that you all have been waiting for, Halo the master chief collection which stands on No.1 in our list!
The game takes place across many worlds, mainly the Sangheili homeworld, and revolves around Spartan Locke's hunt for the rogue Master chief, who is trying to find Cortana. 
From the fast paced action to the monstrous aliens that are in no mood to give one a moment's break. The 4k/60fps enhancement and impressive new cutscenes makes this game stand as one of the best Alien games for this generation!
You may also be interested in: