[Top 15] Best Farming Games That Are Fun (2021)
Updated: 10 Dec 2021 8:11 pm
Stardew Valley
Farming games prove that the only reason we play video games to avoid chores is that real-life chores are often incredibly boring. Farming sims give us all the fun of responsibility and routine without all those icky, real-life consequences.
Jokes aside, farming sims are some of the most relaxing and satisfying games to play. The tone is wholesome, the characters are cute and relatable, and the hard work is well-rewarded. Here are 15 of the most fun farming games out there.
15. Littlewood (PC, Switch)
What happens after the end?
Littlewood, developed by Sean Young, takes place AFTER the hero has defeated the great evil of the Dark Wizard. Didn't expect that from a farming sim, didn't you? Unfortunately, your memory seems to be shattered, and the world of Solemn, though at peace, is strangely new to you. 
In this adventure farming simulator, grow your town and discover your past. It's a unique narrative twist on the farm sim genre, that's for sure.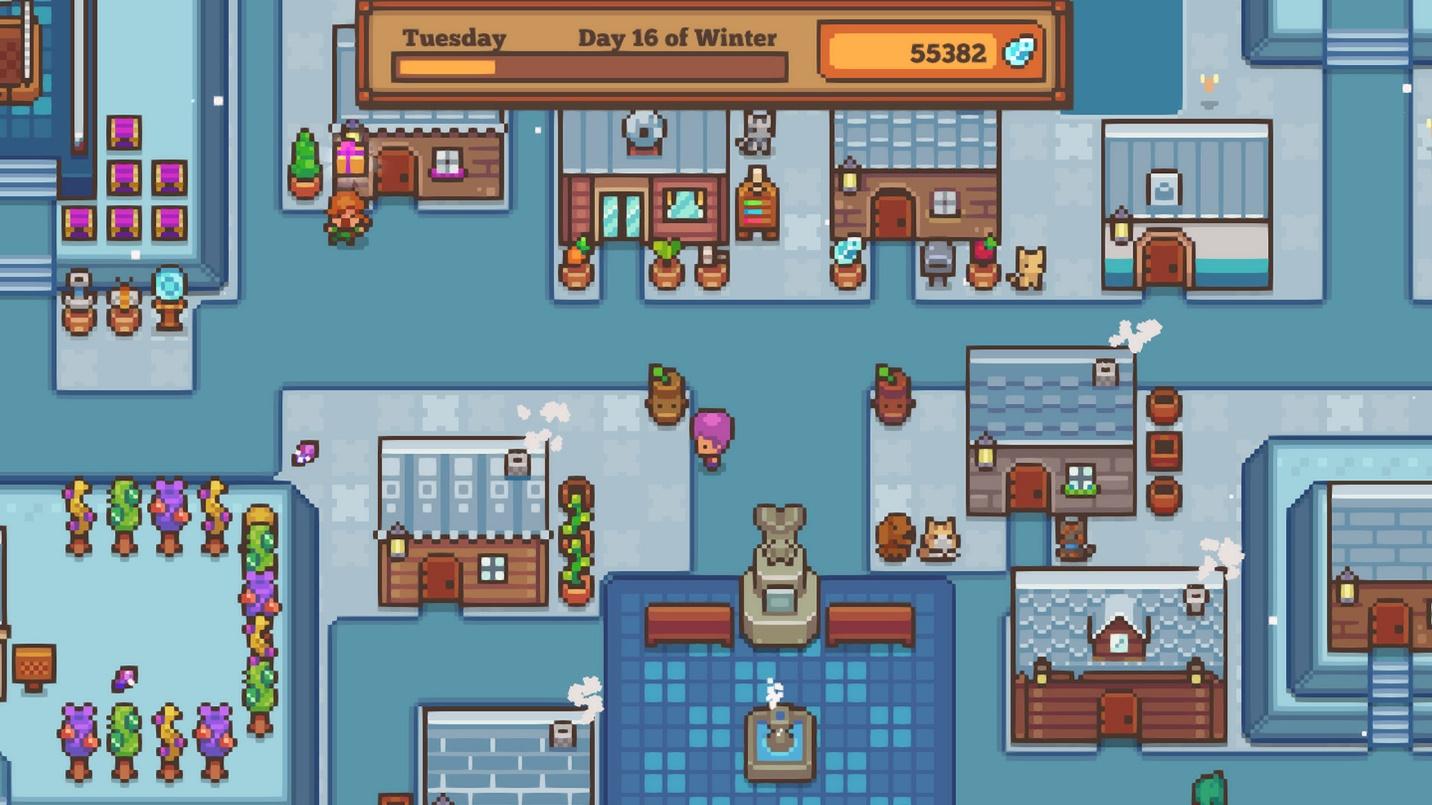 Familiar sights, or so you would think….
14. Planetera Deluxe (Switch)
Deluxe makes everything sound fancier
In the world of Plantera, developed by Ratalaika Games, you are given the simple task of growing your garden and breeding several types of animals in real-time. Defend your growth from predators and pests such as foxes, magpies, wolves, and fierce rabbits. If you're in the mood for some simple gardening game time, Plantera is a great way to burn the time away.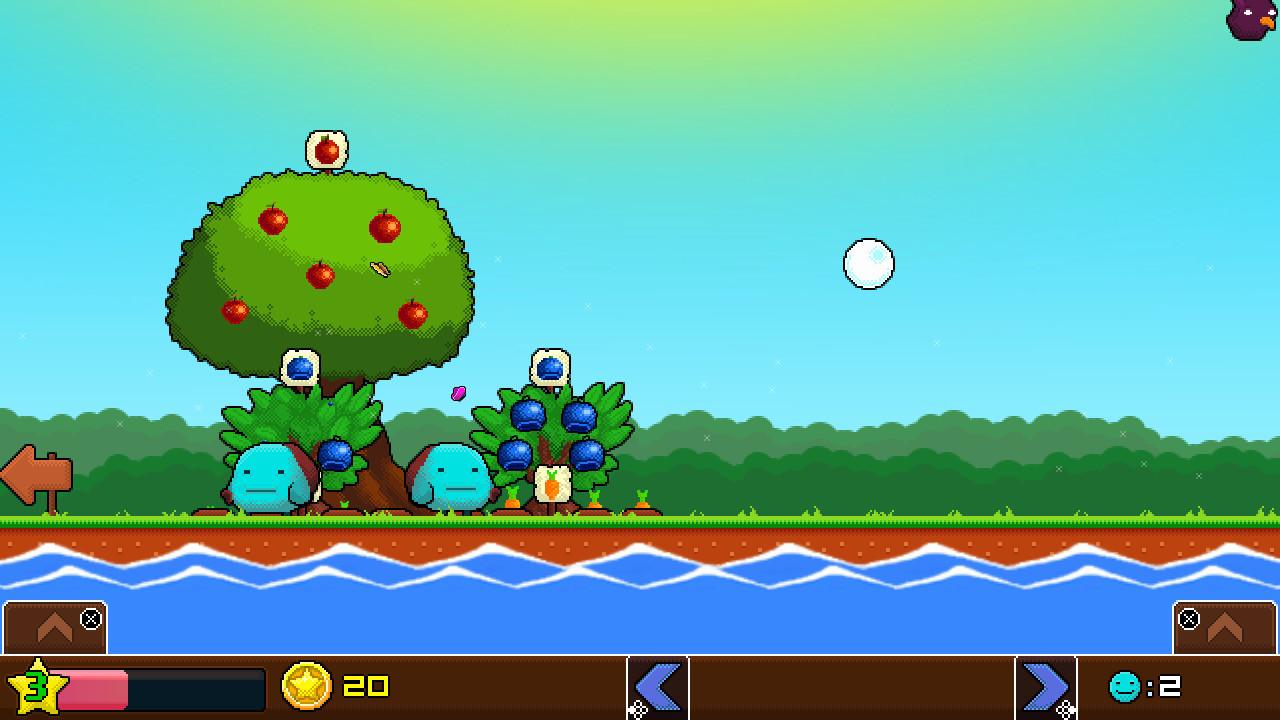 Just two blobs, chilling out, five feet apart cuz they're just friends
13. Doraemon: Story of Seasons (PC, PS4, Switch)
The classic slice of life anime in video game wonder.
The famed "Story of Seasons" series crosses over with another of Japan's slice of life staples, Doraemon. This new farming game, developed by Marvelous Inc., is set in the world of Natura. Nobita, along with his friends, must help out the town and uncover the mysteries of the mystical Big Tree. 
If you're a fan of either property, you'll be sure to find something to love in this heartwarming farming adventure.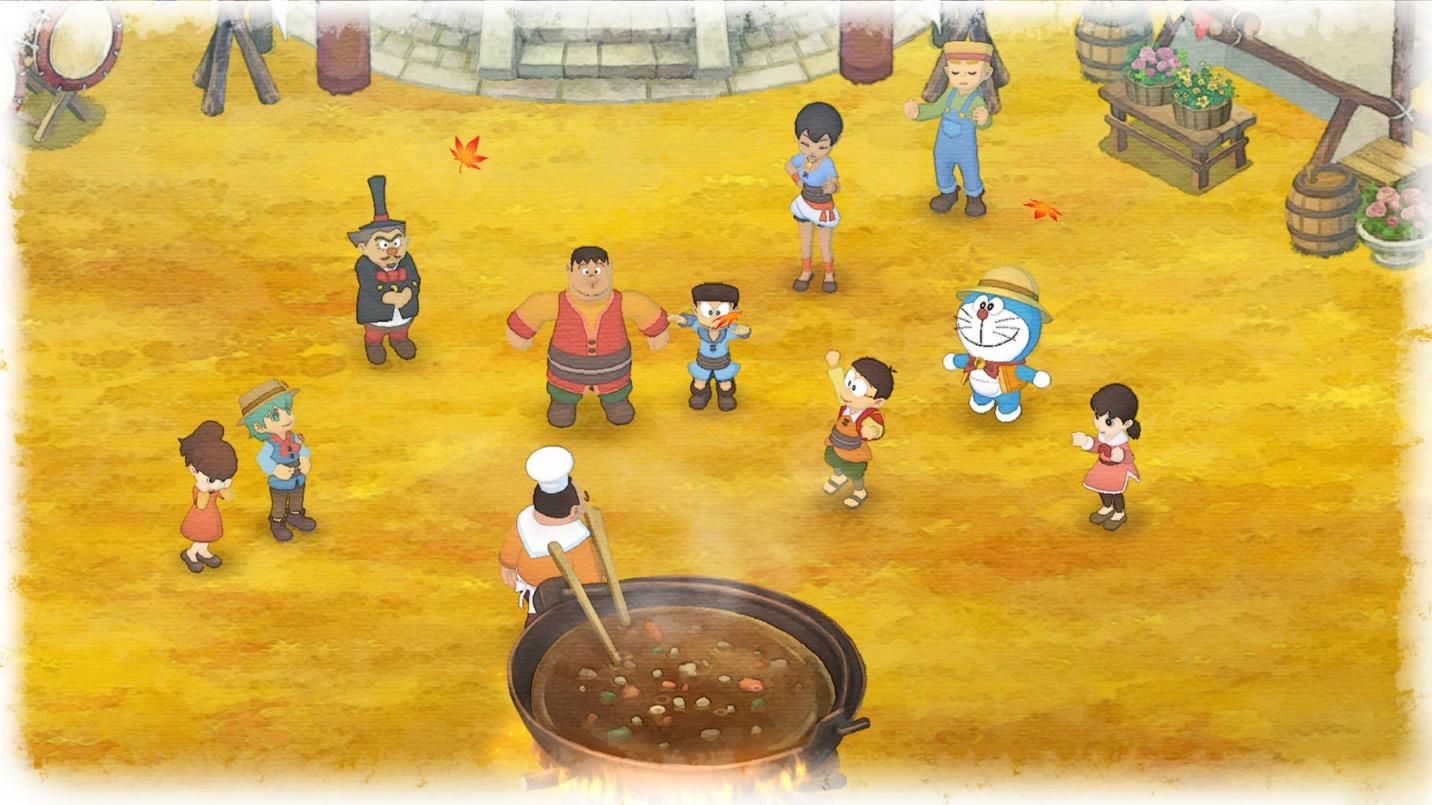 Soup's on!
12. My Time at Portia (PC, PS4, Xbox One, iOS, Switch)
Sounds like a very highbrow indie movie
From the developers at Pathea Games, find yourself in the boots of a child looking to raise their Pa's workshop back to its prime. By growing crops, fixing people's problems, and befriending the various denizens of this quirky post-apocalyptic land (yep, they just casually drop that fact like it's nothing).
For those looking for a Studio Ghibli experience in gameplay form, this game does its best to capture that same childlike magic.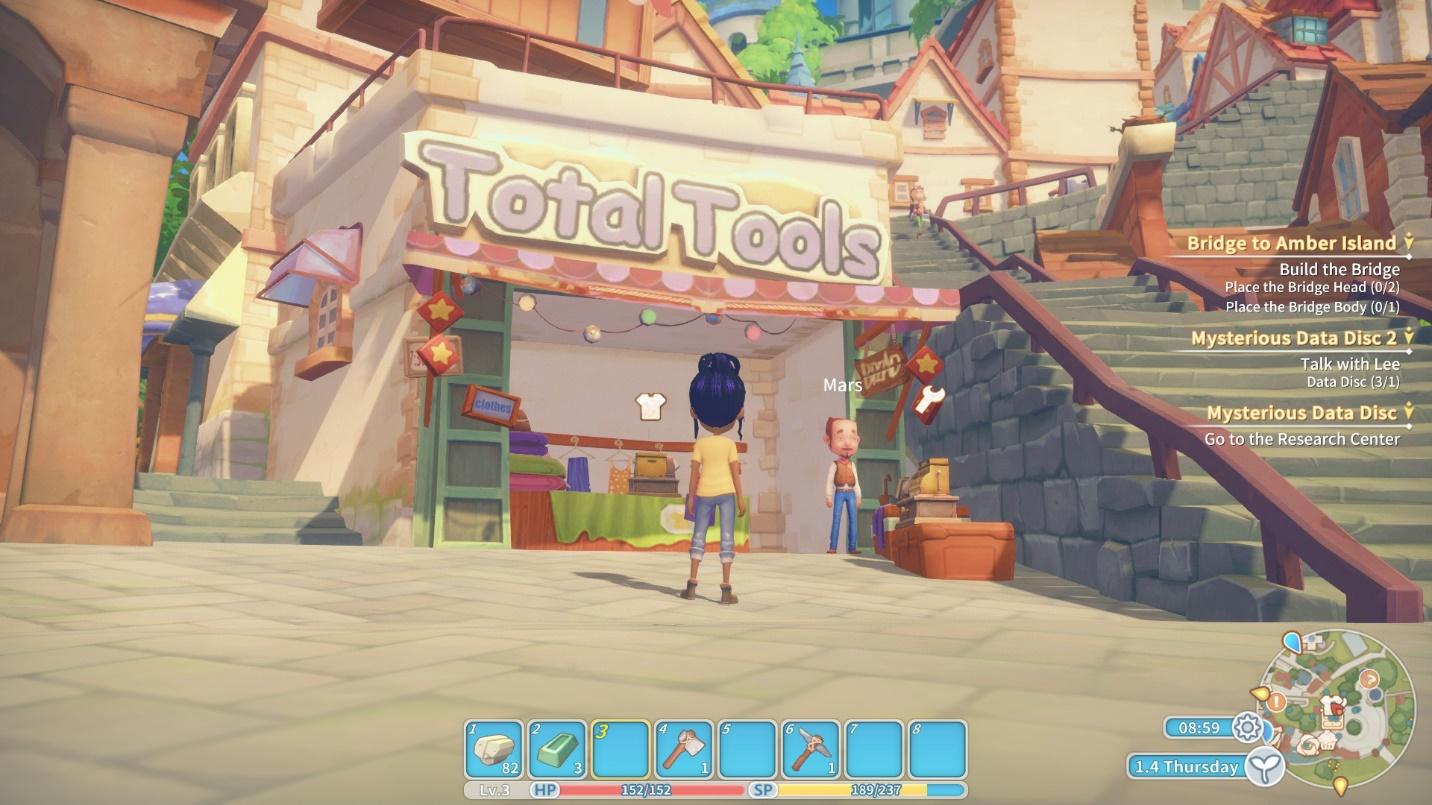 Can't do anything without Total Tools ™
11. Forager (PC, PS4, Xbox One, iOS, Switch)
Can't wait for the sequel, Hunter-Gatherer.
Forager is a fast-paced 2D open-world adventure and farming simulator developed by HopFrog. Gather resources, build your base from the ground up, and play the game exactly how you want. Though a simple premise, the pace, and feel of the game make a familiar experience feel much more fun.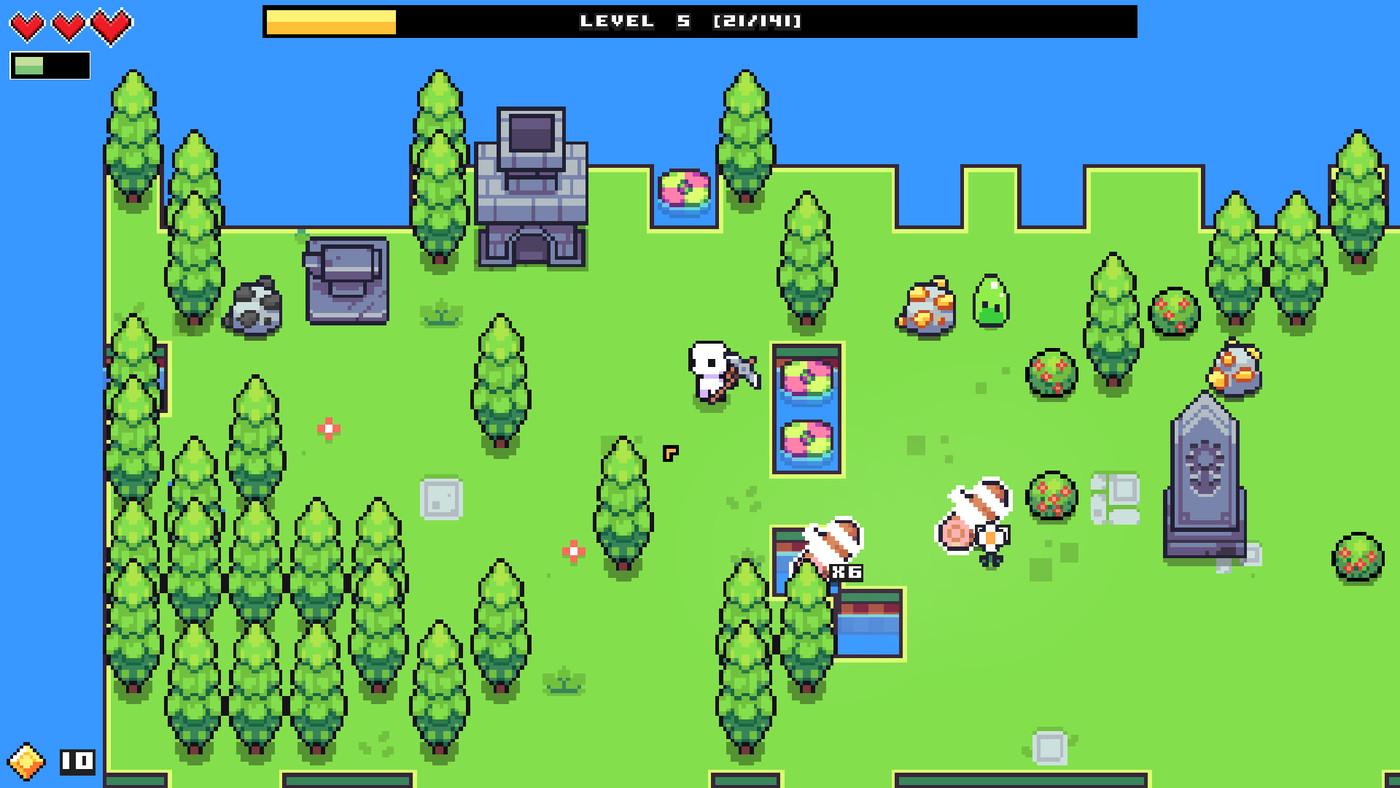 So many rocks, so little time
10. Story of Seasons: Pioneers of Olive Town (PC, Switch)
There's as many of these games as there are games on this list.
The newest entry in the Story of Seasons series is finally here, and this time it's all modern! Developed by Marvelous Inc, this new entry has your character live in the town established by their trailblazing grandfather. Raise your farm from nothing, and carry on the legacy of your grandfather to this modern era.
For fans of the series and newcomers alike, this latest entry once again is why this series has stood the tests of time.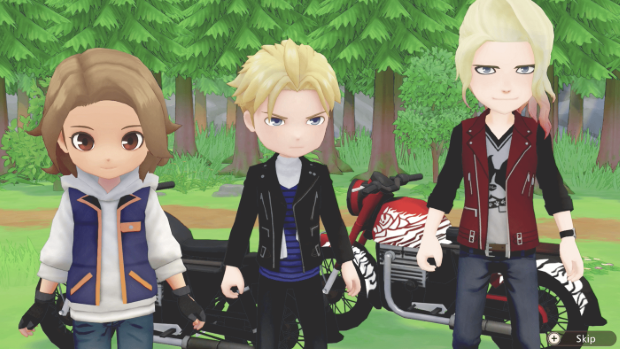 Who would dare skip these edgy boys?
9. Rune Factory 4 Special (Switch)
Bad gamers get the not special edition
The world of Selphia lets you pursue anything you want to be in this game developed by Marvelous Inc. After falling from the back of a dragon (long story), you are welcomed to the village. For some reason, they like the look of you and make you their new ruler, but you know, no pressure.
You can still do the usual farming sim fun, but if you so please, you can go out into the world and defeat monsters on grand quests. After all, a farm could use a few trophies.
If you like farming sims, but also like going on a random JRPG adventure, this game is perfect for you.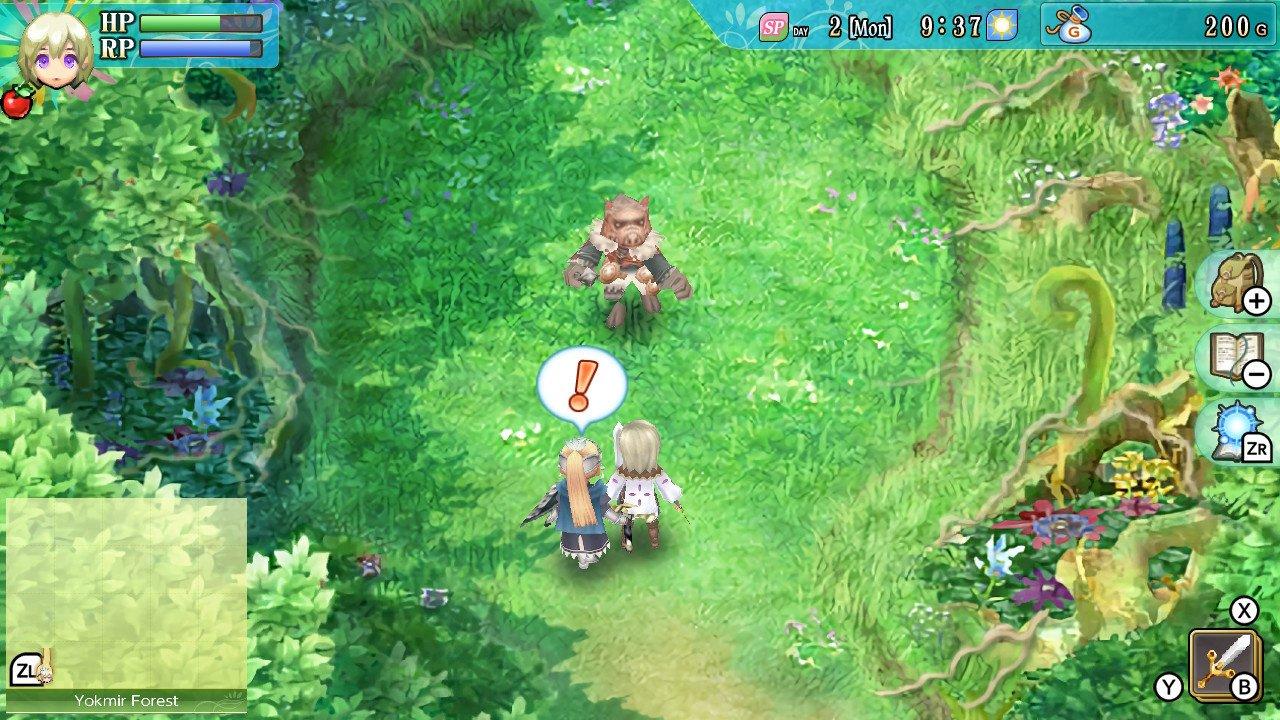 I thought this was a farming game!
8. Animal Crossing New Horizons (Switch)
Doom Eternal DLC coming soon!
The latest entry in the famous Animal Crossing series, New Horizons has you take control over an entire island and build your paradise. Customize your character and island to your heart's contents, attract a cast of quirky new villagers, and share your island with other players.
A great entry point for new fans and a solid experience for fans, New Horizons is worth every penny.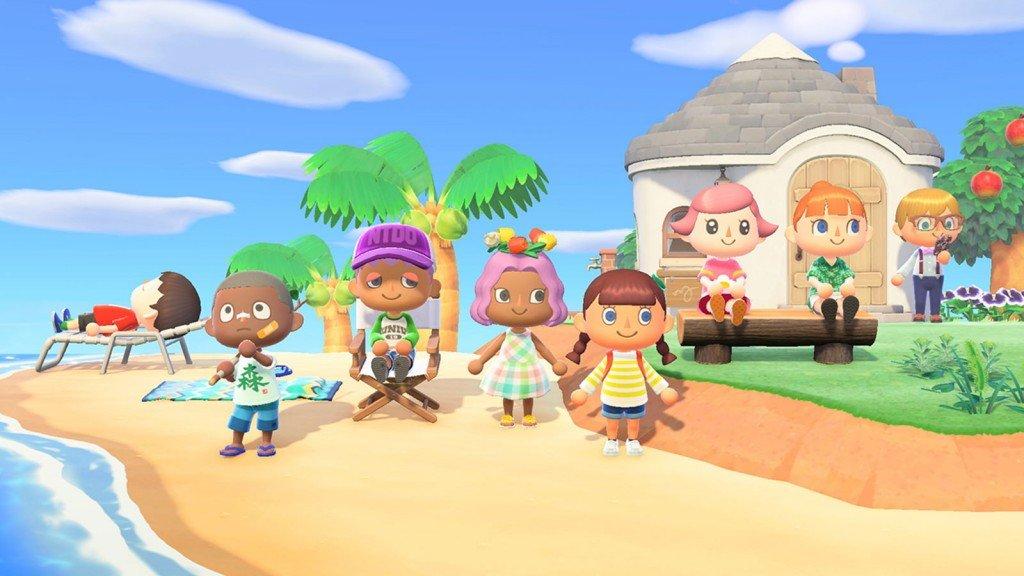 Villager straight up passed out from all that Smash fighting
7. Grow: Song of the EverTree (PC, PS4, Xbox One, Switch)
The not-Ygrdrassil game
The Worlds of Alaria have faded, and the gigantic Evertree has now been reduced to the size of a sapling. In this game developed by Prideful Sloth, it is your job to bring life back to these worlds by grooming the worlds around the Evertree's sapling. 
Explore the different worlds of Alaria and grow a vast variety of flora and fauna, all for the noble goal of restoring each world. If you adore visually impressive games with a deep focus on the customization and cultivation of vivid environments, then the Song of the Evertree is for you.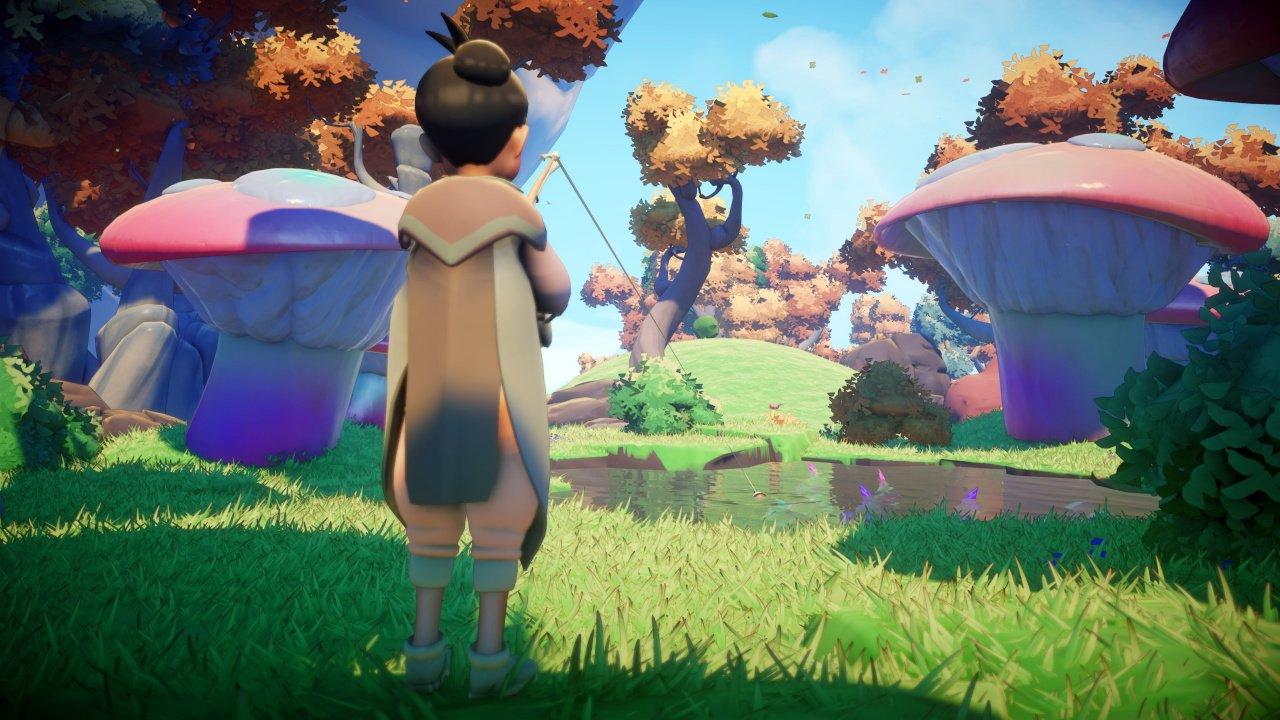 So peaceful
6. Kynseed (PC)
No matter how many nephews it takes.
Kynseed is a game developed by PixelCount Studios, which is made up of veterans of the Fable series. This farming sim has one unique twist: time truly passes. Your farm is blessed with the mystical Kynseed, and it is your family's job to care for it. 
However, everybody, your first character, their family, animals, and crops will eventually pass away, and a new generation takes their place. The story takes place across generations, and it's up to you how your story ends up.
If the premise sounds exciting to you, then start planting your seeds in Kynseed!
Truly greener pastures
5. Sakuna: Of Rice and Ruin (PC, PS4, Switch)
Goddess of the perfect side dish
In Sakuna: of Rice and Ruin, developed by Edelweiss, you play as the incredibly bratty and spoiled harvest goddess Sakuna. 
After banishment from her heavenly home, she must build her way up from nothing and prove her worth as a warrior god's daughter. By raising her farm and going on quests, Sakuna hopes to conquer both the crops and demons of Hinoe Island with a ragtag group of mortal friends.
If you love Japanese mythology, this game will be a treat for you.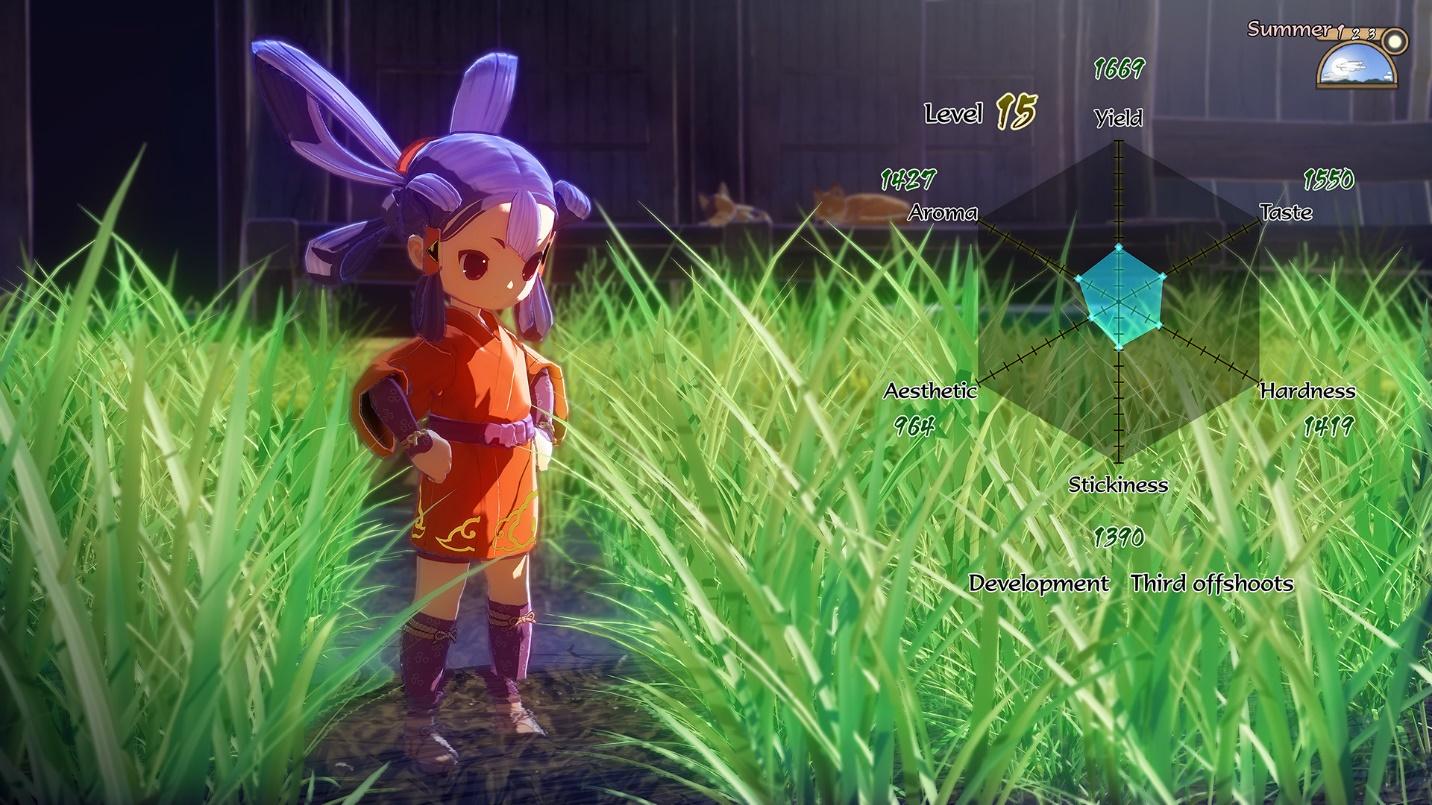 Good year for stickiness, it seems
4. Sun Haven (PC)
Farmers really like adventuring nowadays, huh?
Sun Haven is a game developed by Pixel Sprout Studios with a focus on a fun multiplayer experience. You are not just limited to raising farms in this game. Choose a class and find adventure in the lands of Sun Haven. After a day of adventuring, there's nothing more comforting than the sight of your fruitful farm.
For those who love the experience of farming with friends, and cool dragons, this game has something for you to sink your teeth in.
Man, farming sims are epic now
3. Farm Together (PC, PS4, Xbox One, Switch)
A family that farms together, gets filthy rich together
From the developers at Milkstone Studios, comes this multiplayer farming experience, Farm Together. Customize your town with your friends and personalize your wardrobe with dozens of clothing options. Everything is customizable. From your pet to your town's very buildings, all aspects of this game are fully adjustable to your liking!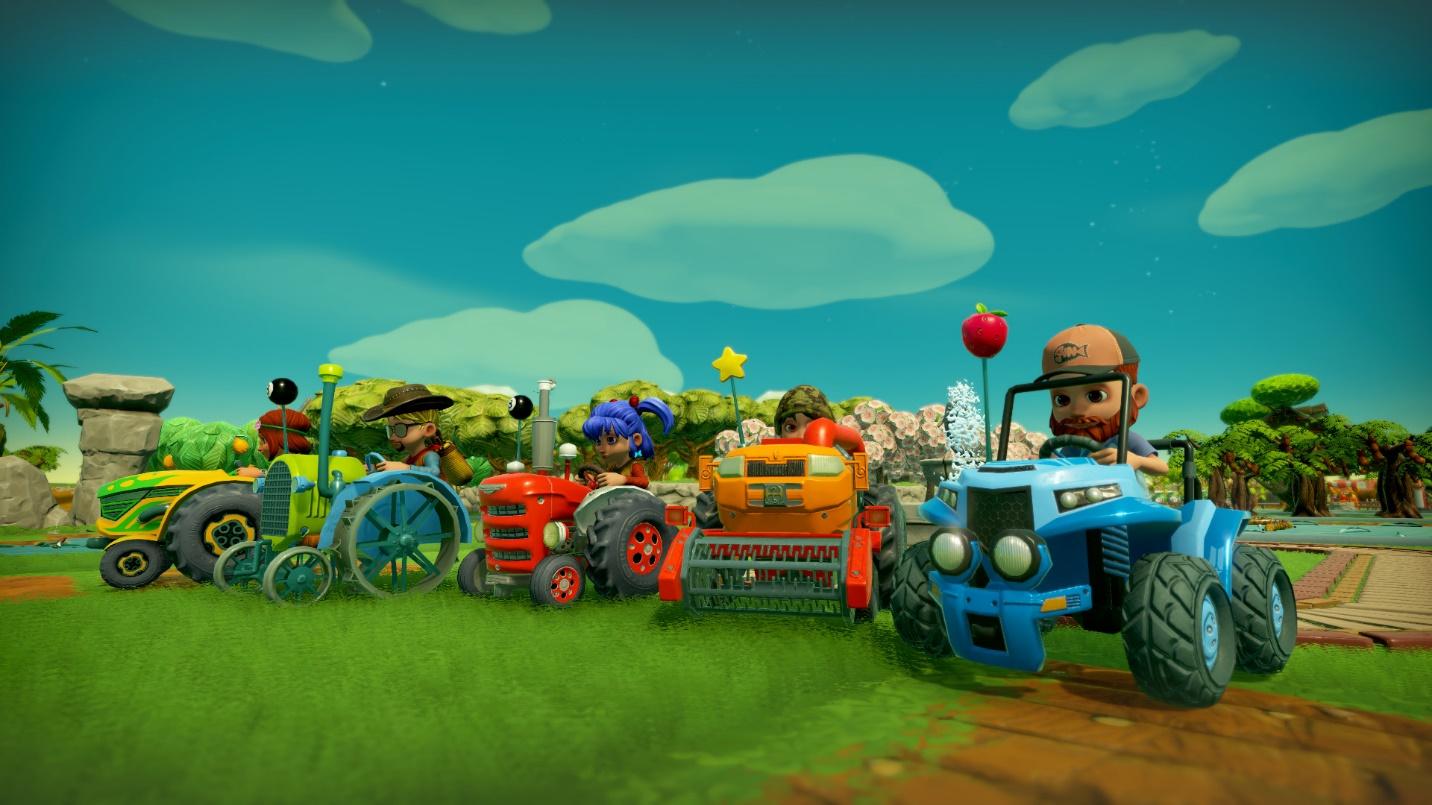 Farming Kart?
2. Farming Simulator 22 (PC, PS5, Xbox One Series X) 
HD 4K Farming Goodness
The premiere in farming sim technology, the latest addition to the Farming Simulator series, developed by Giants Software, once again brings farming to the farthest extent of graphics and realism.
Visit various locales in different countries, from the lush olive orchards of France to the vast, yellow fields of the American Midwest. With over 400 vehicles and tools to choose from, Farming Sim is the most in-depth simulation of farming out in the market.
For those looking to experience farming at its most authentic (well, besides actual farming), this game is the perfect simulator.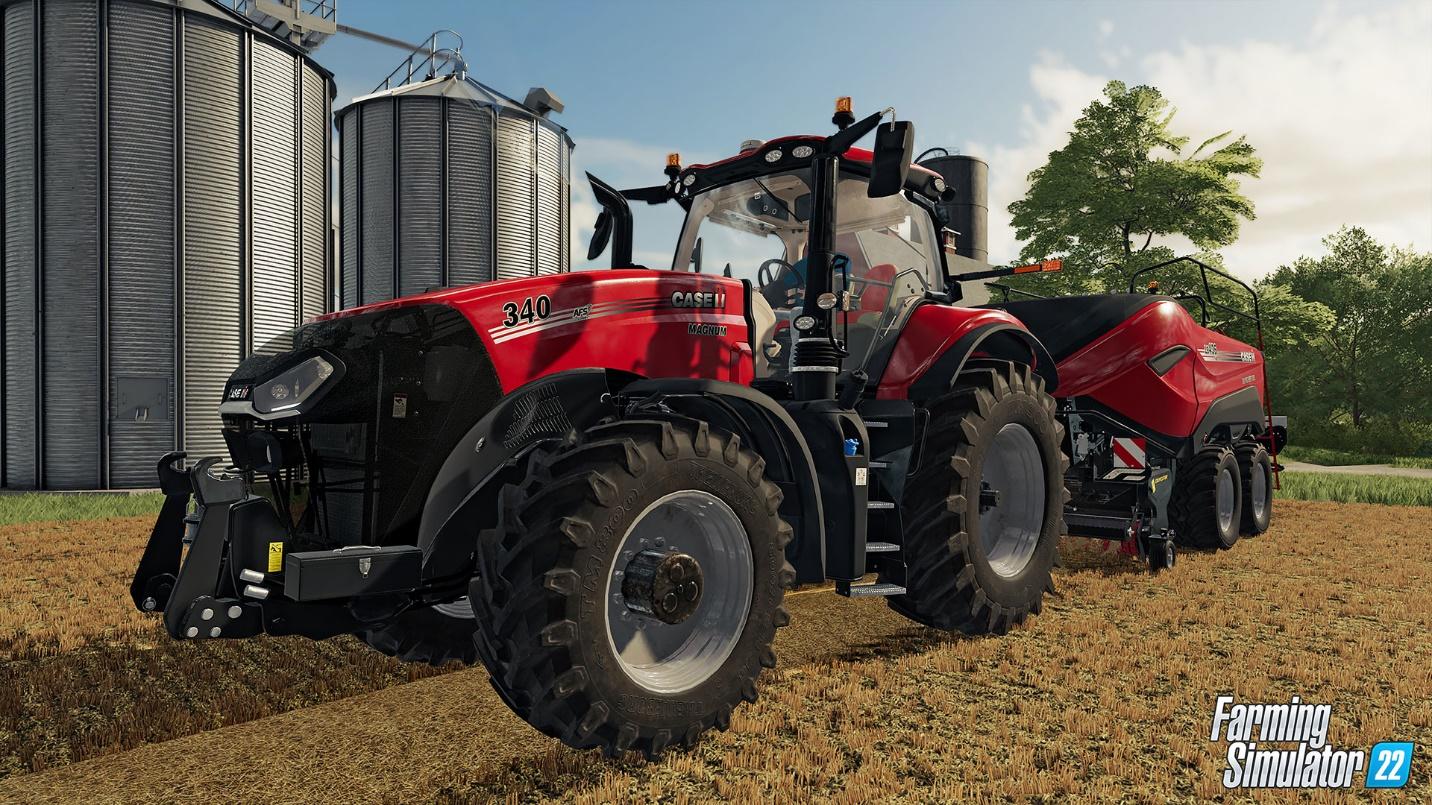 HD 4K Tractor Physics
1. Stardew Valley (PC, PS4, Xbox One, iOS, Switch)
I can't even quip, this game is just wonderful
You know it, you love it, and if you don't love it, you just haven't played it enough. Stardew Valley, developed by ConcernedApe, is one of the best, if not THE best farming games in the past decade. After finding no meaning in working in an office, your character receives a letter from their grandfather, which states that he has passed on his farm to them. 
Tired of corporate life, your character sets out to make their way in the world. The game has an insane amount of charm, intuitive farming gameplay, and well-written characters to interact with. 
The game's reputation speaks for itself. If you are at all a fan of farming sims or have always wanted to try one out, Stardew Valley should be at the very top of your list!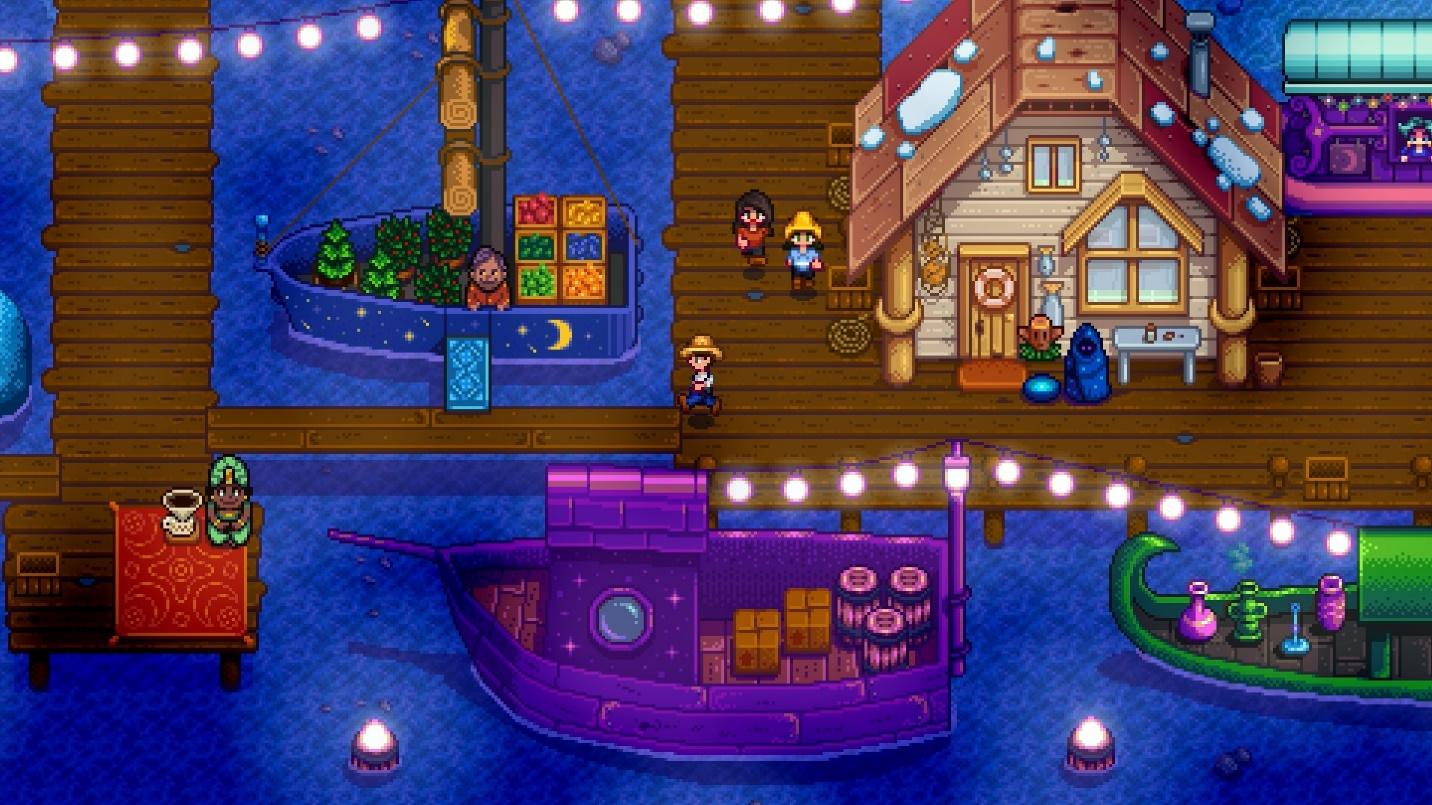 I got nothing quippy to say, this game is just awesome.
Image Gallery